Add a bit of boho flair to your home with this DIY Holiday Wall Hanging.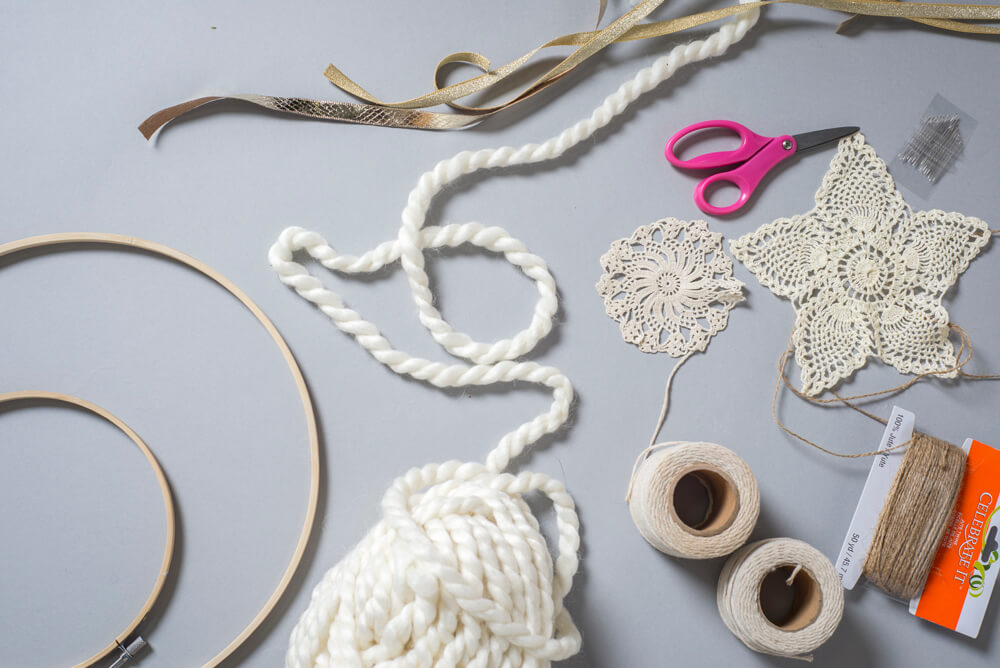 Supplies: 
Embroidery Hoops
Yarn
Ribbon
Doilies
String
Thread
Needles
Scissors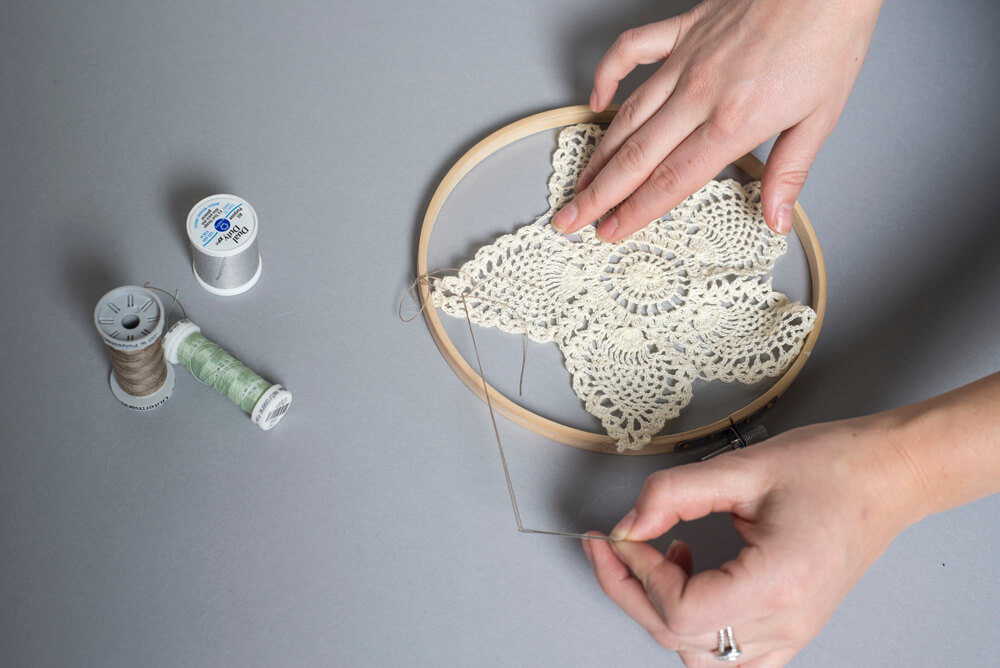 Start by selecting a doily and embroidery hoop that are similar in size. Sew the outer edges of the doily to the hoop using thread that's similar in color. Cut off excess thread.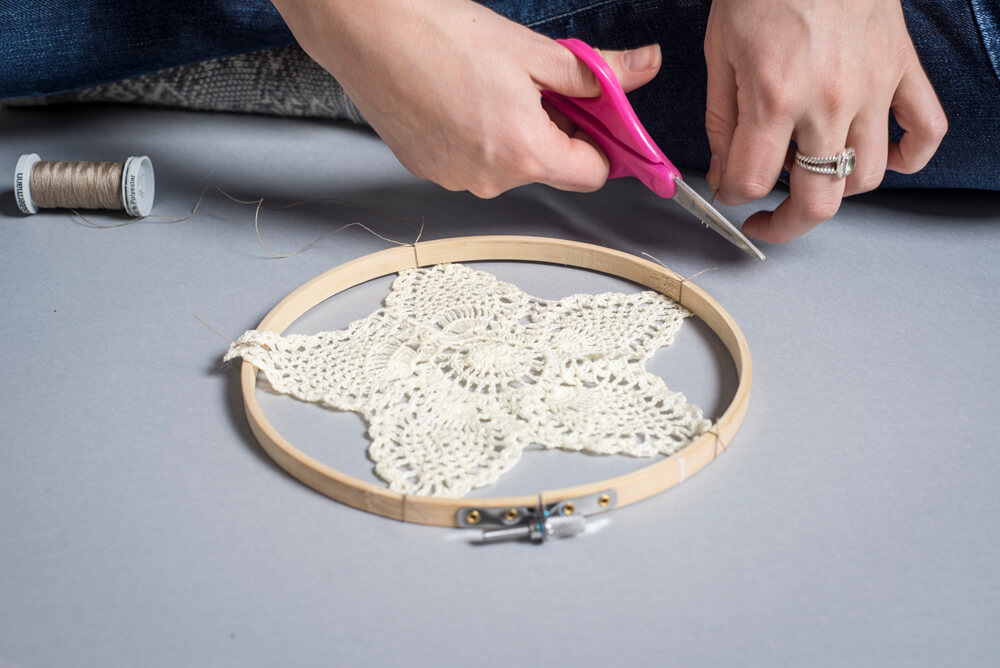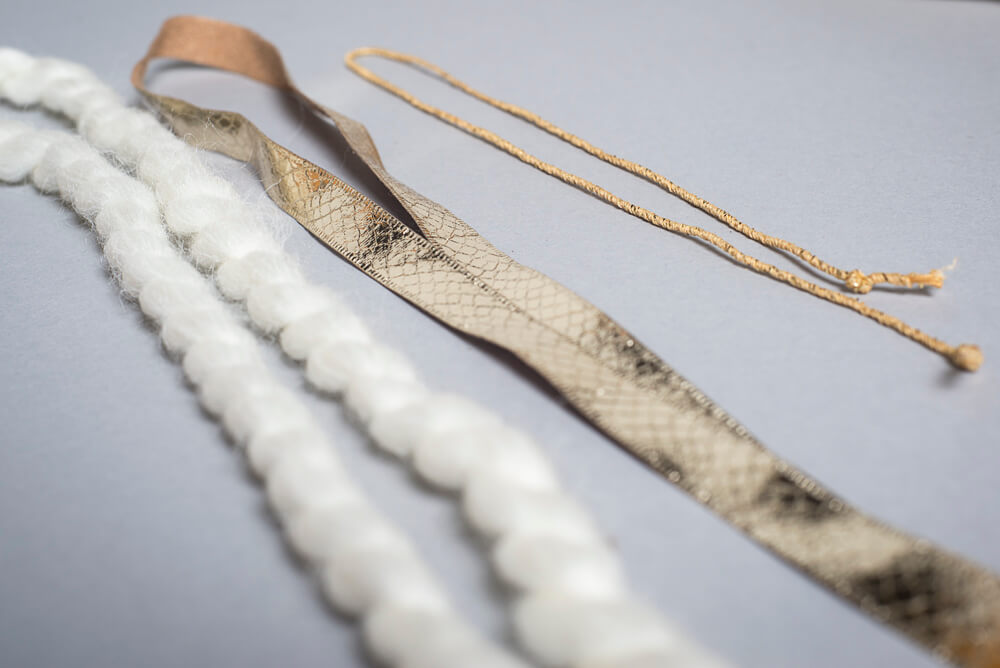 Select a variety of yarn, ribbons, and string that catches your eye and cut them twice as long as you want them to hang. Fold in half, then tie them in a prusik knot on the embroidery hoop where the metal piece is.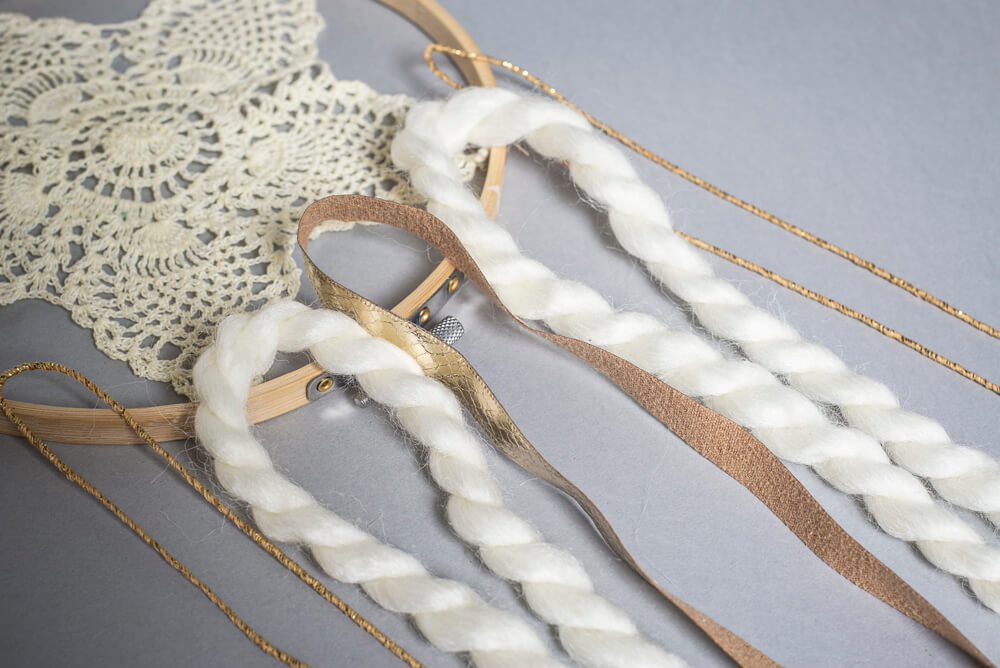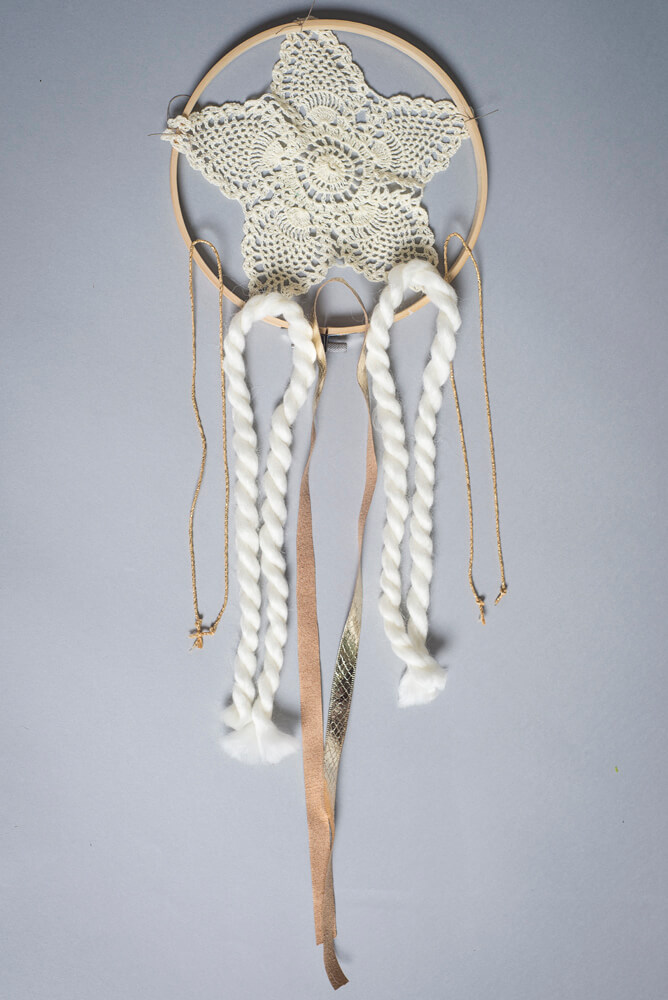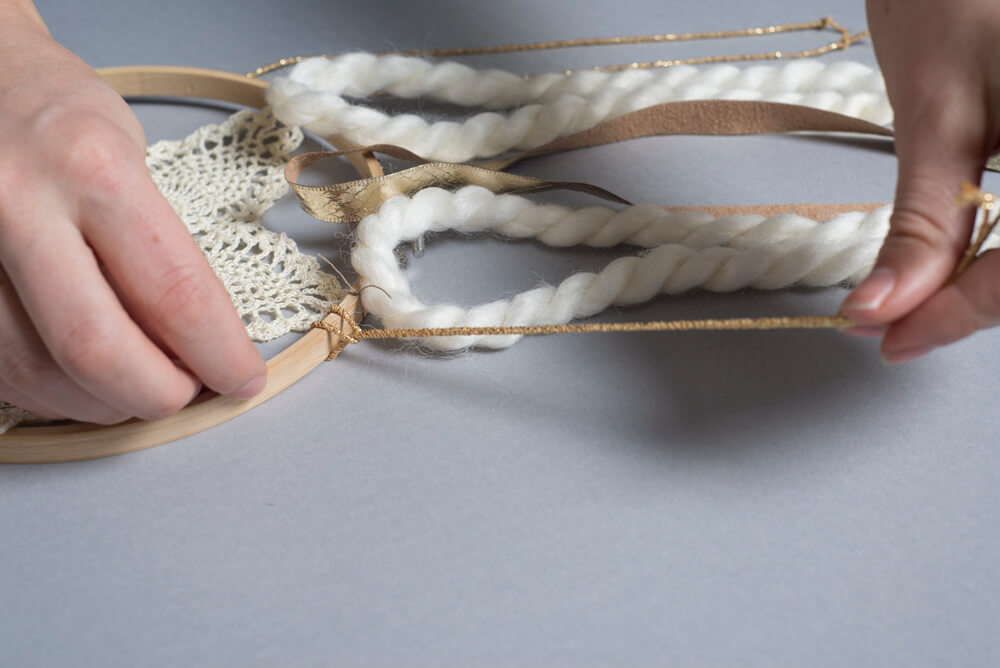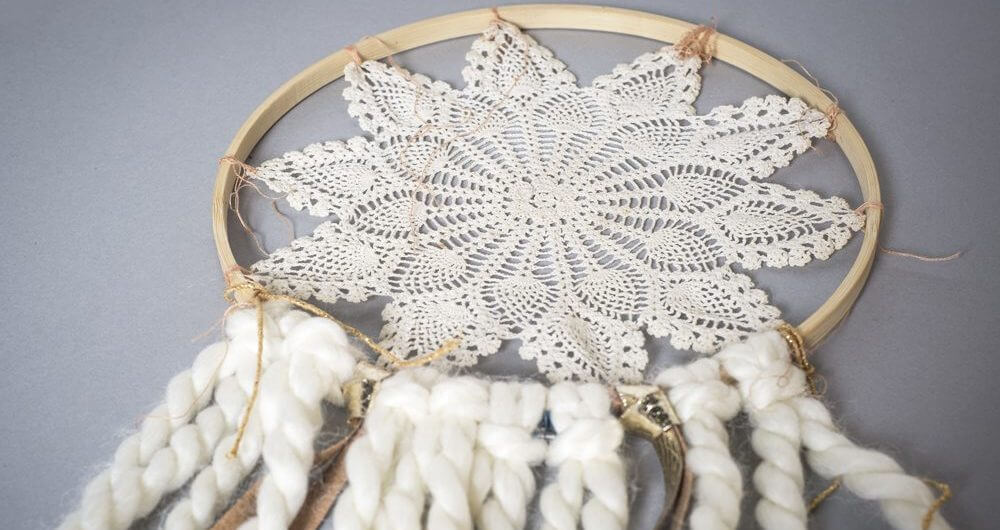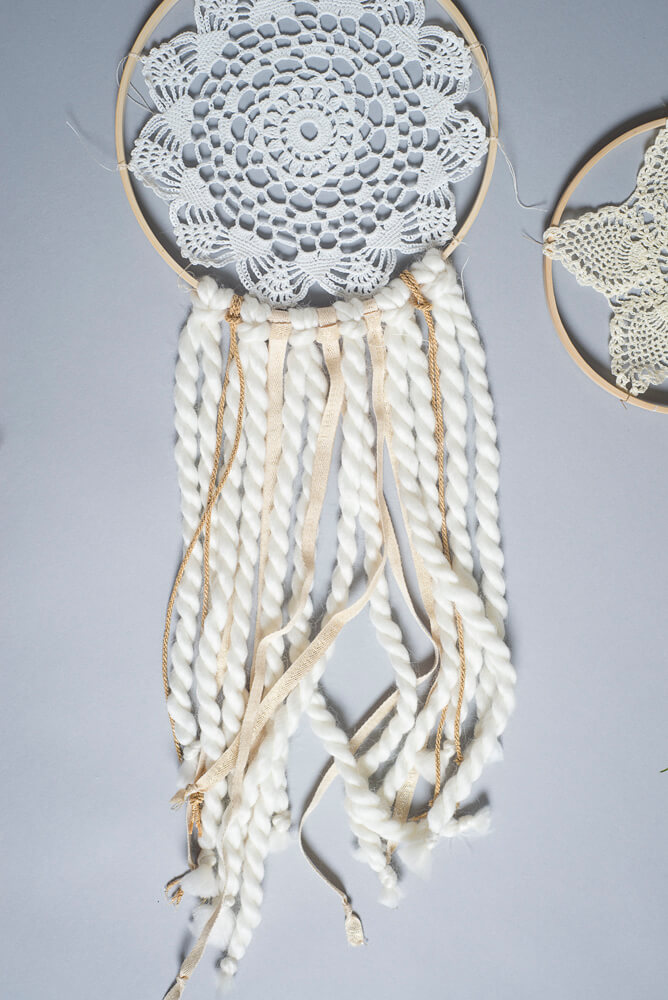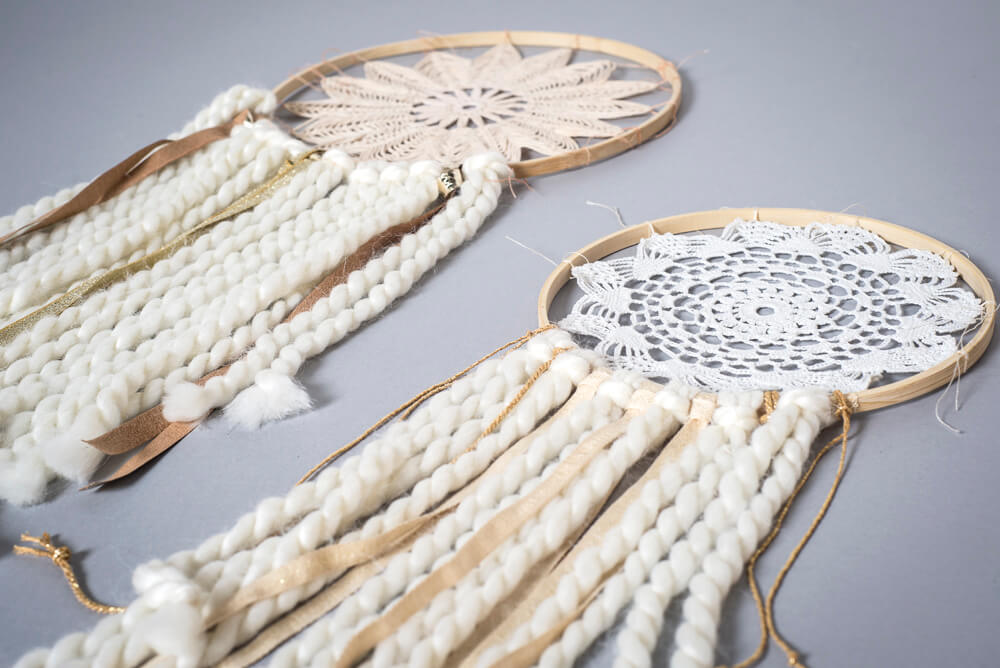 Tie the ends of the yarn, string, and ribbons in knots to deter fraying. Hang on your wall using a small nail or thumbtack. Enjoy!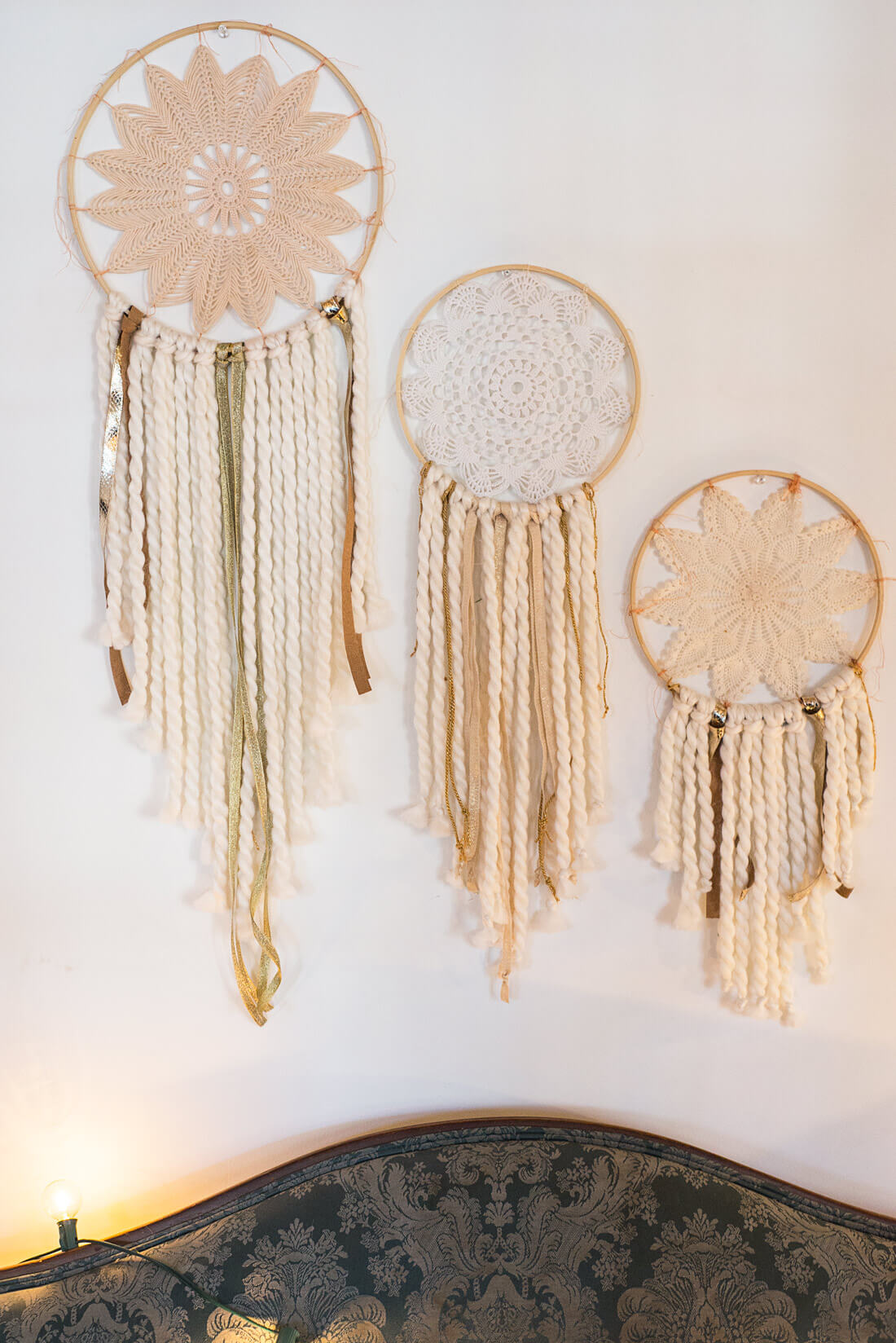 (Visited 695 times, 1 visits today)