Wholesale Representative Locator
If you're interested in seeing our line in person, we have sales reps available to visit your shop in most of the country.


First make sure you already have a wholesale account with us, if not create one here.
Once your account is created you will be able to order from us online, or if you wish to view our line and order in person, find the representative who serves your region and contact them directly.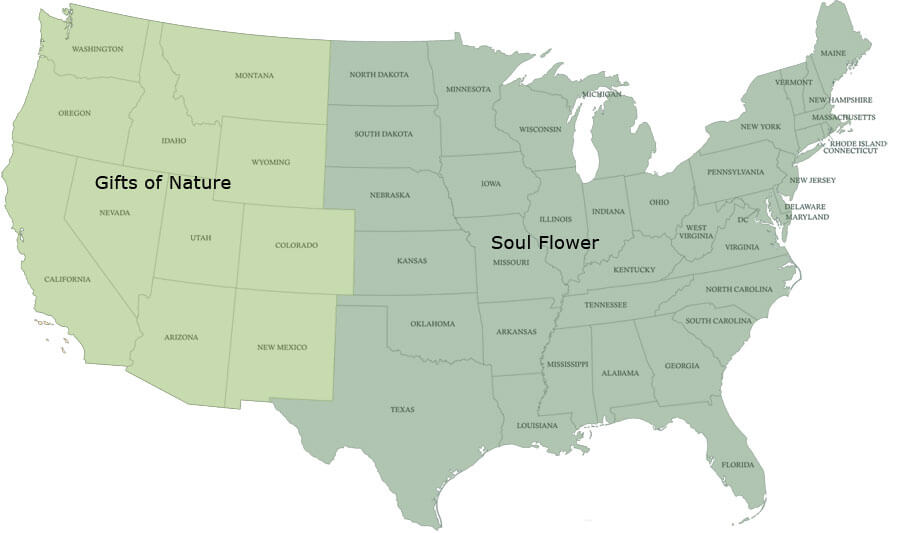 Soul Flower -

[email protected]

- 844-612-SOUL(7685)
Minnesota, Iowa, South & North Dakota, Wisconsin, Michigan, Nebraska, Illinois, Indiana, Ohio, Missouri, Kansas, Oklahoma, Arkansas, Texas, Louisiana, New York, New Jersey, Delaware, Pennsylvania, Kentucky, Virginia, West Virginia, Tennessee, N Carolina, S Carolina, Georgia, Alabama, Mississippi, Florida & Maryland
All customers outside the US
, contact us directly -
[email protected]