New to wholesale?
In order to shop the wholesale categories, you must be logged in to a wholesale customer account. If you are interested in carrying our line in your store or boutique, create your account now!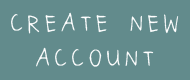 You'll need your store info and tax ID.


After you create your account, click "Request Wholesale" to complete the process.

As soon as we approve your request, we will send you an e-mail with information about how to log in and order.
---
Page through our latest catalog
Returning wholesale customer?
Already have a Soul Flower wholesale account?
Log in here to begin shopping.

---
wholesale faq
Show all answers
Hide all answers

How can I become a wholesale customer?
First you must create a customer account or log in to an existing account. Then, on your customer info page, select "Request Wholesale". You will need to submit your reseller tax id number, and other store info. As soon as we approve your request, we will send you an e-mail with information about how to log on and order.

What is your minimum order size?
There is a $150 minimum on all wholesale orders.

How can I pay?
We accept pre-payment by credit card or PayPal. We do not offer net terms.

Can I order from the retail categories?
Yes, but retail items must be ordered separately, and wholesale pricing is available only on those products designed and sold exclusively by Soul Flower. You will see "n/a" as the wholesale price for retail only products.

How much will shipping cost?
All wholesale orders will be charged the actual shipping cost. Most ship via UPS Ground, unless a different method is requested.

Do you have a printed wholesale catalog?
Yes, we print a wholesale catalog twice per year, in the Spring and Fall. We can mail one to you once you have set up a wholesale account, or you can page through an online wholesale catalog here.

Can I use your product photos on my website?
Sorry, no. All photo images, icons, descriptions, and logos are the property of Soul Flower, and cannot be used on other websites, social media sites, or catalogs.

Can I pay for shipping with my own UPS account?
Yes, if you would like your shipping to be billed directly to your UPS account, include that account number in the comments field when you place your order. We do not ship Fed Ex or DHL.

Can I return wholesale purchases?
All returned or refused items will be charged a 15% restock fee.

Merchandise claims must be postmarked within 14 days of receiving your order.
All items being returned must be in new, sellable condition with no markings on the items or on the included hanger tags. Any item returned to us in a condition that is not new will be sent back to you and will include a shipping charge.
Items received after 14 days will be returned to the sender unless given prior approval by Soul Flower. A shipping charge will be added to your account for any items that must be returned to you.
We appreciate your understanding that we cannot be held responsible for any claims regarding flawed items made outside of the 14 day time frame.

You are responsible for the cost of return shipping. We recommend that you purchase delivery confirmation for any return package. Soul Flower cannot be held responsible for lost return packages.

Shipping fees are not refundable except in the case of incorrect or damaged merchandise. In this case, please email wholesale@soul-flower.com or call Soul Flower customer service at 651-251-1028 before sending anything back to us.
Please note that exchanges are no longer an option.

Where are your products made?
From start to finish, we work hard to ensure our product is thoughtfully made. Our production is mostly US-based. When we do import, we choose manufacturers with philosophies similar to ours and with fair working conditions. Additionally, all of our designs are printed in small batches right here in the US by companies who care about eliminating as much waste as possible. A little kindness goes a long way. If you have a question about a specific product, please email or call.
---
Contact Us
For any wholesale related questions, contact

Maddie at 952-679-7758
Joe at 952-467-8769
Customer Service 866-294-8074
Monday-Friday 9:00-5:00 central

Email: wholesale@soul-flower.com