Certifications

Soul Flower is committed to making cool threads with respect to people and to the planet. We have strict (and really positive!) environmental standards we follow in production and in our everyday operations. But with all the labels, interpretations and standards in our world, it's hard to know what really means something these days. So in addition to always using organic, recycled and other eco-friendly resources, we have chosen a few organizations to work with and certify our processes so we can proudly stand behind our commitment as a sustainable clothing company. Read more about our other environmental efforts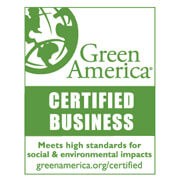 Green AmericaWe are a Green America Certified Business. As a sustainable clothing company, we meet all of Green America's Business Standards for environmental responsibility. These practices are maintained in our daily business and throughout all our manufacturing processes.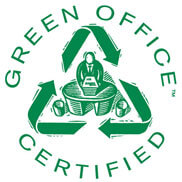 Green Office CertifiedWe are Green Office Certified thru Greenline Paper Company. This means we use energy wisely and efficiently, and are all around environmentally savvy. You know we produce sustainable clothing. But we also practice sustainability daily by composting, recycling, reusing and reducing.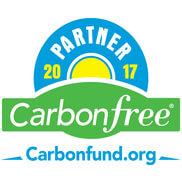 Carbon FreeDo what you can, offset what you can't. As a Carbonfree Partner with Carbonfund.org, we are Certified Carbon-Free, which fights climate change and promotes renewable energy. We are proud to offer our Soul Flower line of carbon neutral clothing!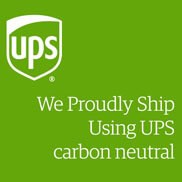 UPS Carbon NeutralWe know the heavy impact shipping has on our environment, so we ensure all our outgoing UPS shipments are carbon neutral at no extra cost to our customers. Carbon neutral shipments help to offset climate impact that comes with shipping. High five to Mother Earth!