I love the new iron-on hippie patches at Soul Flower. These embroidered patches are all made in the USA and feature unique art and cool sayings. And since they are iron-on, I knew I could tackle a no-sew project 🙂 I just needed the right canvas and I found the perfect solution buried in my closet:
an old jean jacket I don't wear much anymore. I knew these hippie patches could help breathe some new life into an old classic. So I decided to try a DIY Hippie Patch Jacket.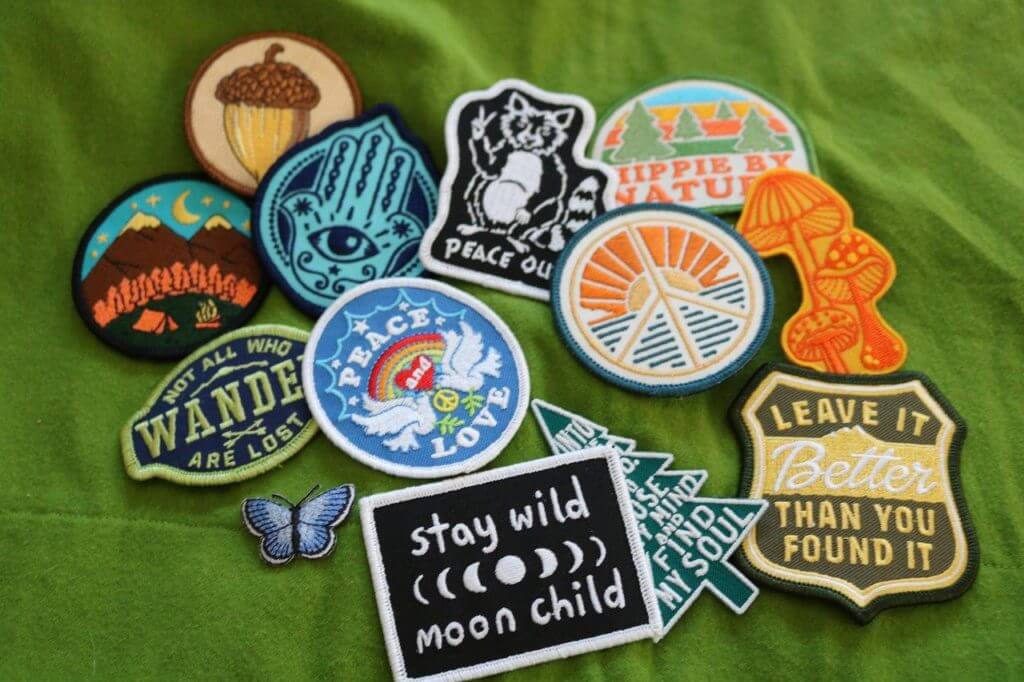 SUPPLIES NEEDED:
Jacket of your choice (check your local thrift store)
Soul Flower Hippie Patches or Patches of Your Choice
An Iron
A towel and old piece of cloth (I used a fabric napkin)
A Creative Mind
DIY HIPPIE PATCH JACKET INSTRUCTIONS:
I put all of my iron-on patches in a big pile and just started placing them on the jacket. I knew I wanted to use both the front and the back. It took a while but here is how I visualized the hippie patches on my jacket. (I would say to just play around until you find good hippie vibes)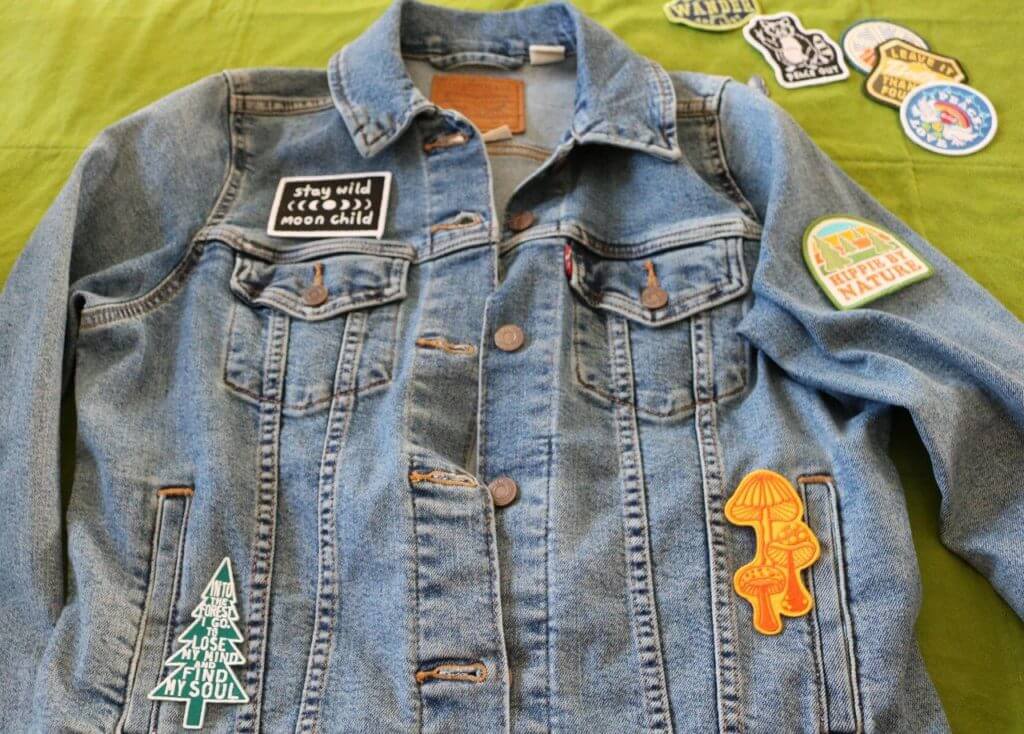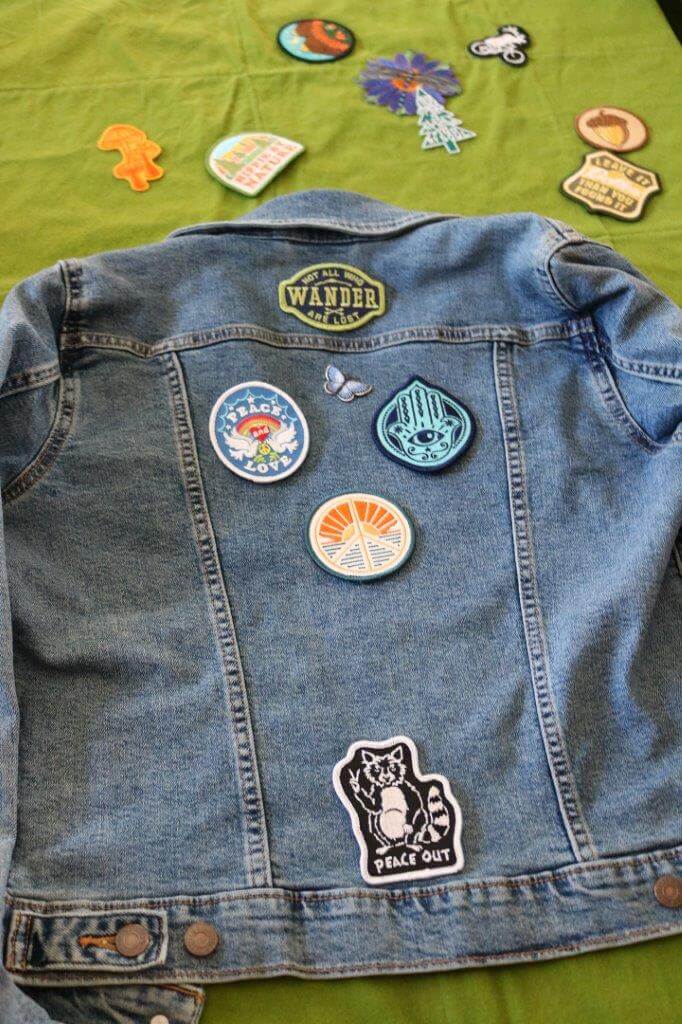 Once I had a good concept in mind, I got my iron ready on the hottest setting it has (I have an old iron, circa late 1900s, so I figured the hotter, the better. Be sure to test a spot before you go too hot!) I put a thick towel on my counter. I put the jacket on that. Then I placed each hippie patch where I wanted it on the jacket. One by one, I covered each patch with a piece of fabric and held the iron on it for 30-45 seconds. Then I flipped the fabric to the backside and ironed directly on the opposite side to seal it in.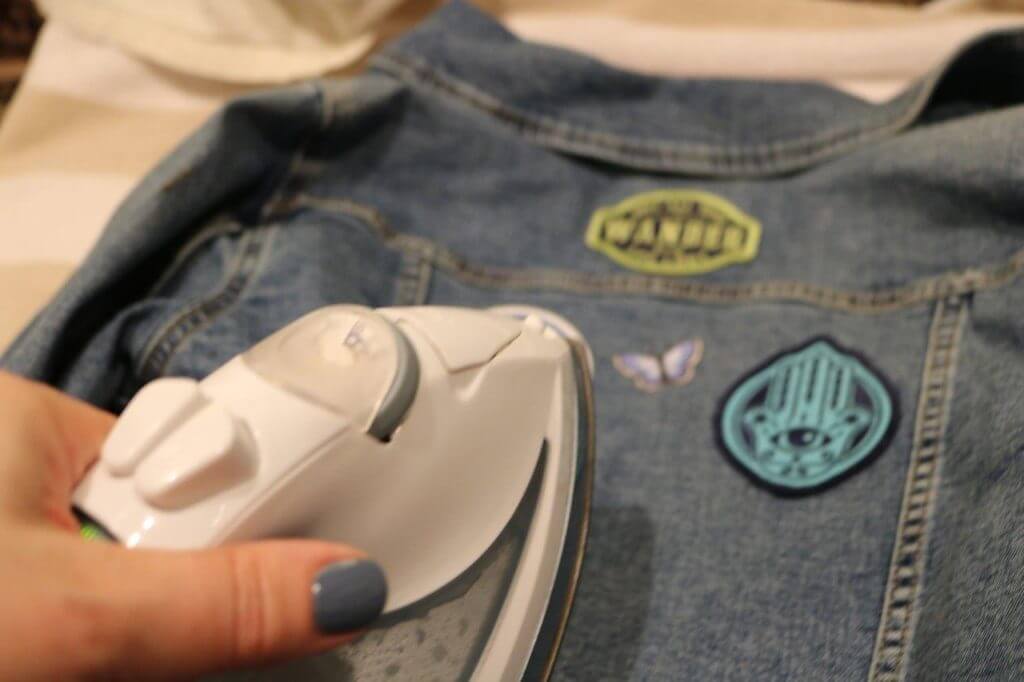 (Soul Flower hippie patches come in this little package, and the back is a handy guide to tell you how to iron on – the instructions worked perfectly!) The instructions suggest stitching the patch for extra security, but I didn't do that – the ironing-on did the trick for me. I love the retro colors and vibes of the Hippie By Nature Patch, I ended up putting this one on my sleeve.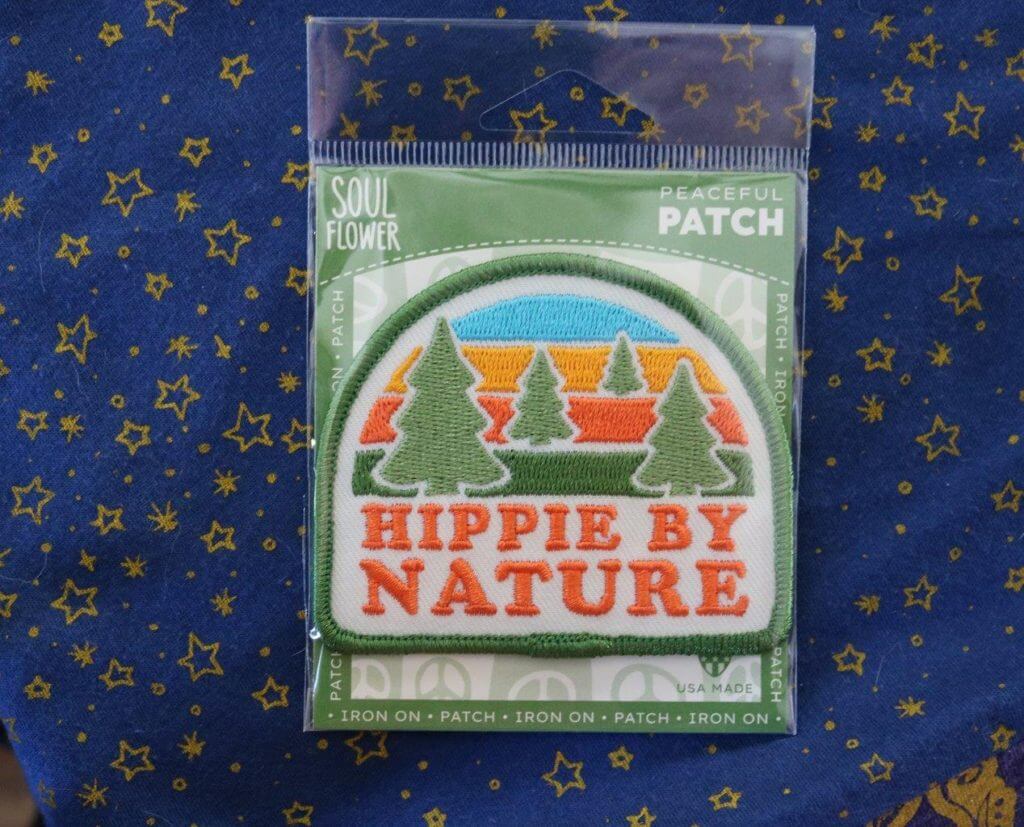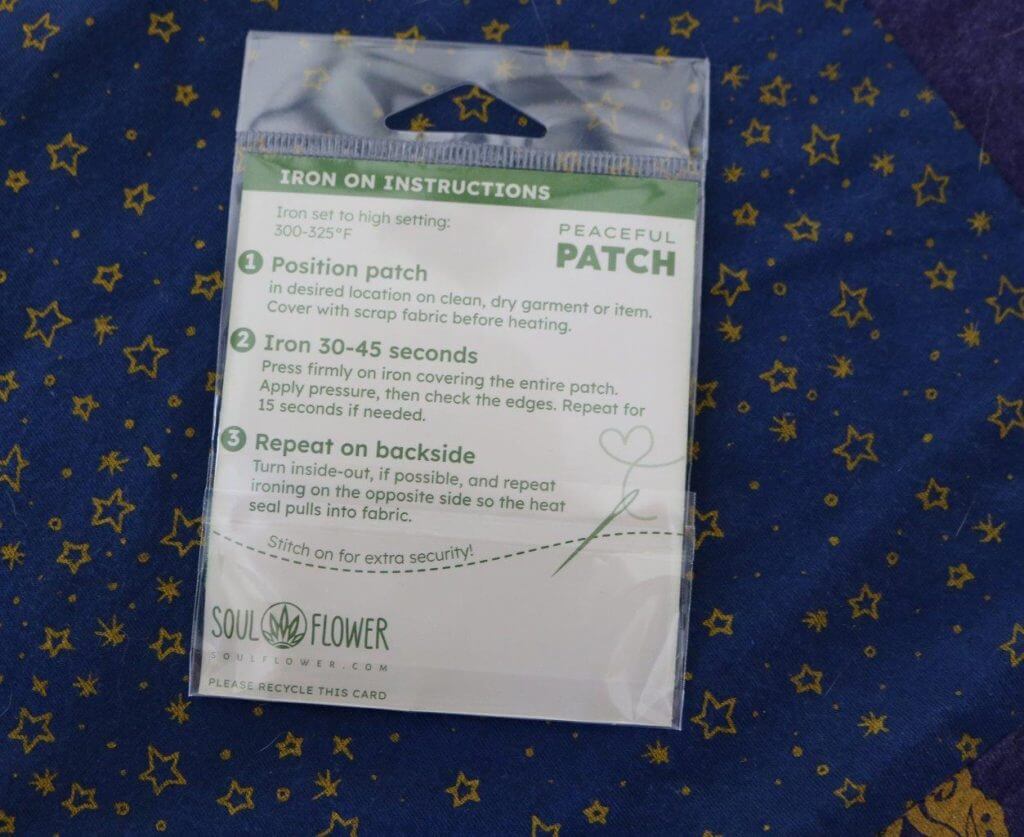 And here is what I ended up with! This Hippie Patch Jacket was such a simple project with big results and I love the new look of my boring, old jacket. ~Peggy