We have a lot of amazing customers that interact with us through social media, emails and more! Some of our Buds have been with us for years, others are just finding us now. No matter how you found us, we are thankful you have and we appreciate your support whether you're a customer or just someone on an eco journey sharing our story because it aligns with yours. Recently we *digitally* met up with our Bud Anne who sent us some amazing shots from a photoshoot she did for us in our patchwork shorts and passport patchwork purse – check out some photos and meet Anne!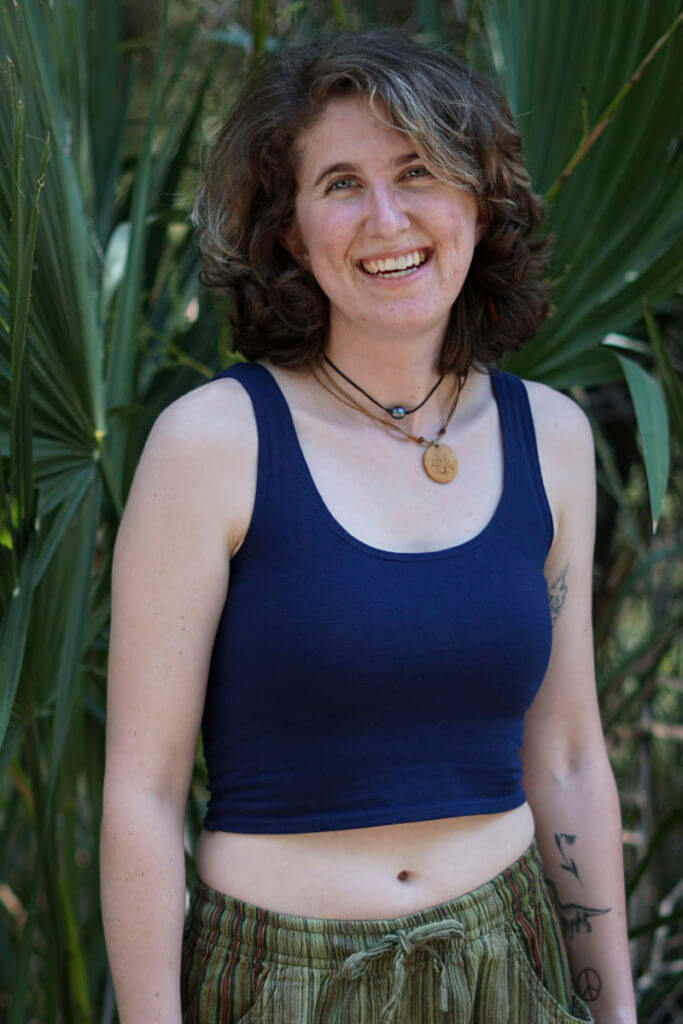 Blog Image

Q: How did you first hear about Soul Flower?
I did a search for eco-friendly clothing and my little hippie heart saaaang when I found Soul Flower. My Christmas list literally said EVERYTHING SOUL FLOWER!!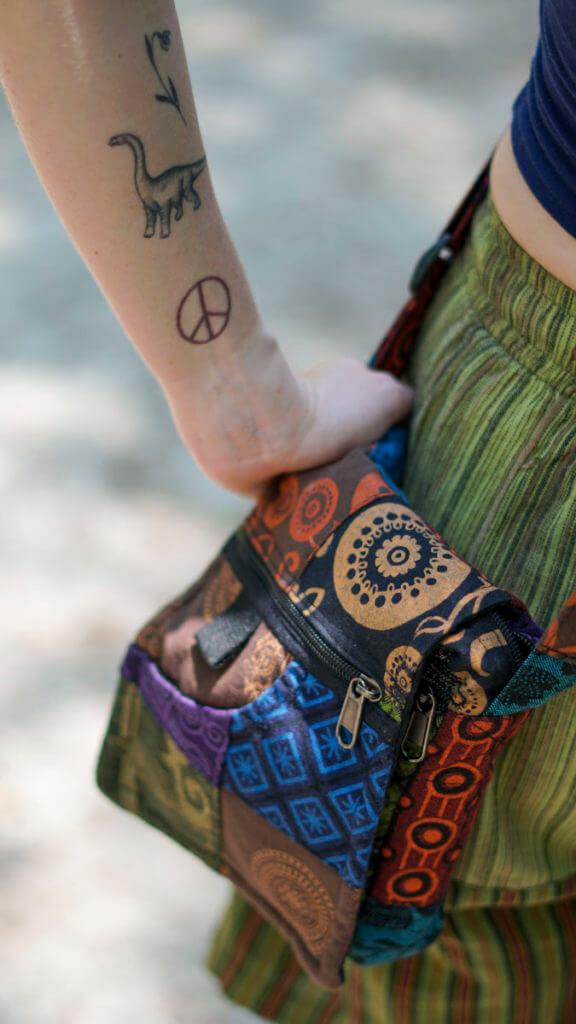 Blog Image
Q: What's your favorite piece of clothing from us and why?
I absolutely love my green patchwork shorts and dream of owning a pair of hippie overalls, a cowl yoga hoody and just all the accessories haha!
Q: What do you do for work?
I am a busser at an Italian restaurant and soon to be working at an adjacent Italian caffe. I am also a lighting technician for live productions.
Q: How long have you been interested and practicing sustainability?
I grew up washing out and reusing our ziplock bags and have always had a connection with the Earth. The past few years I have really dove deep into it.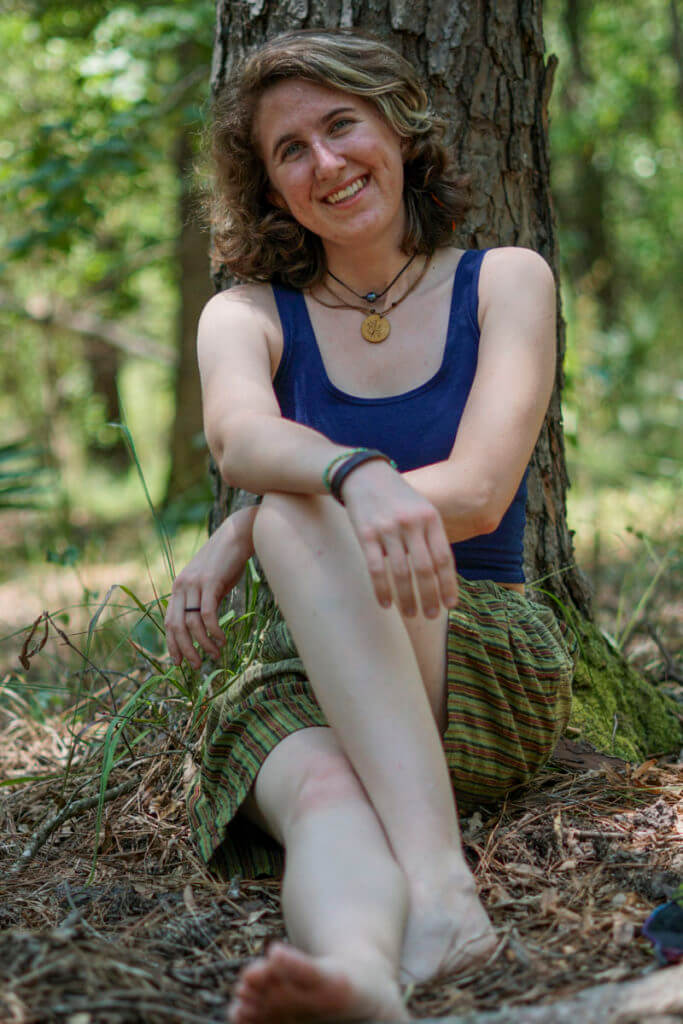 Q: What are some of your favorite *simple* eco practices?
I absolutely love thrifting!! Simple things like no ziplock bags or plastic water bottles are actually so much easier than one thinks!!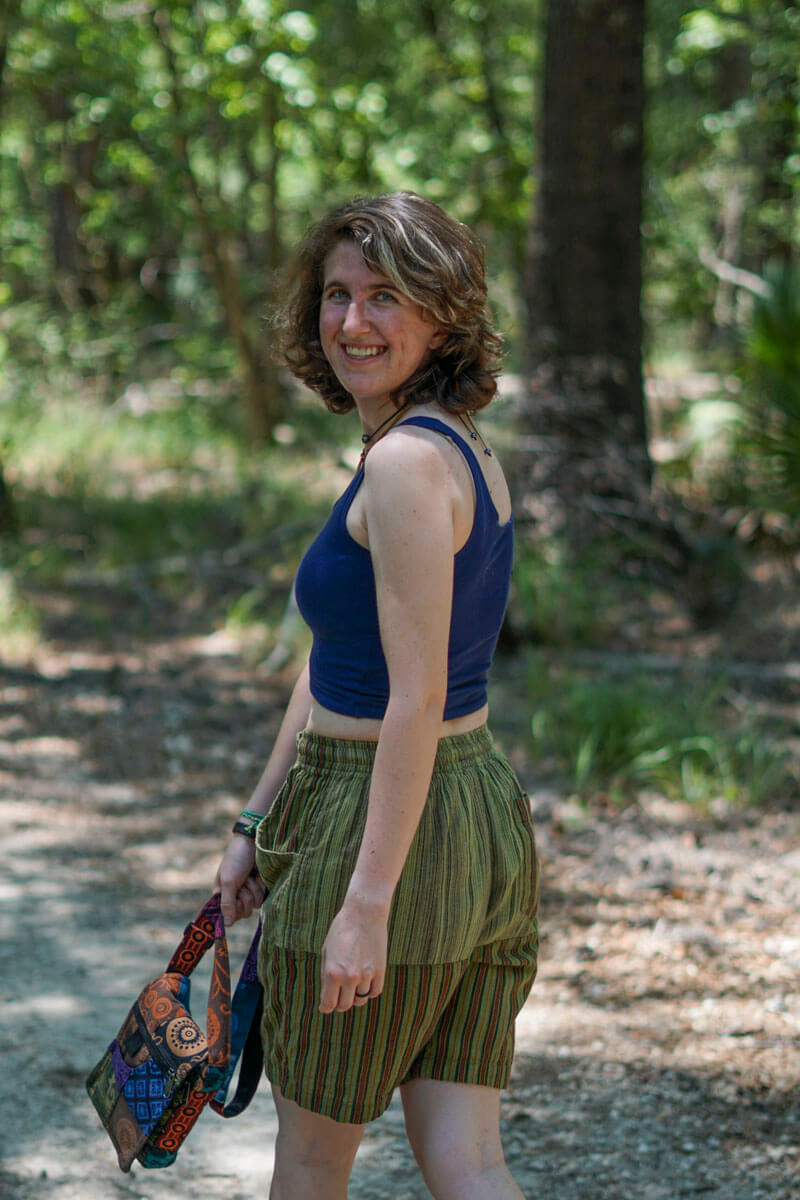 Q: Any words of advice for our readers on being more eco?
It doesn't take one person to do it perfectly, it takes millions to do it imperfectly. Don't beat yourself up for slipping up, give yourself grace!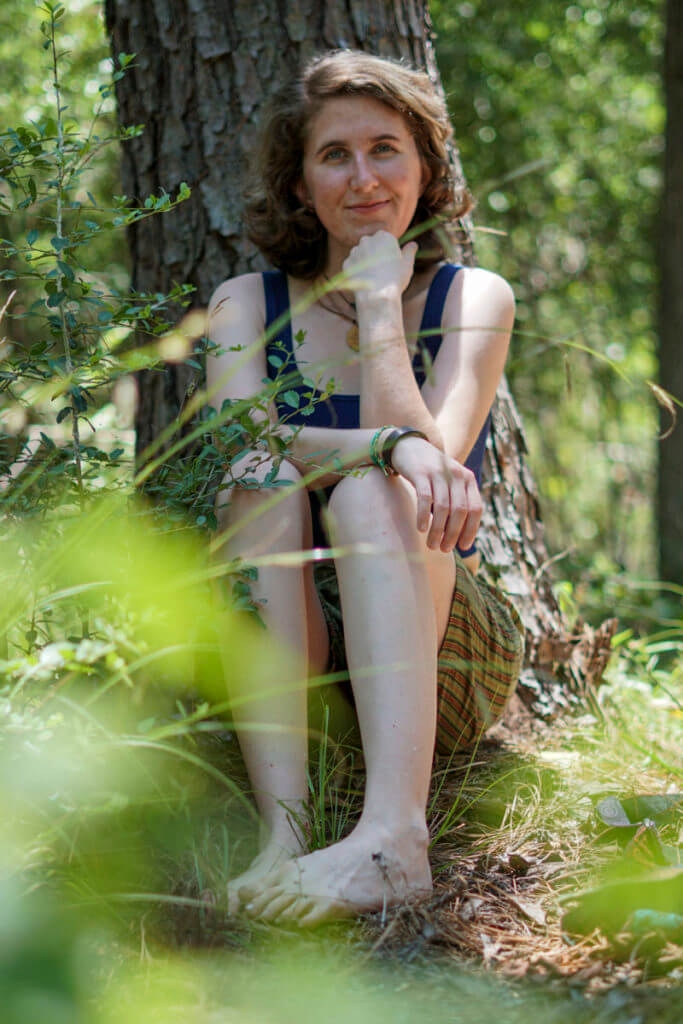 Q: Random fun fact about yourself!
I've been in love with dinosaurs since I saw Jurassic Park at the age of 3.