Relax and smell the colors! Introducing our scented clothing – inspired by all of your favorite smells. Yes, Soul Flower clothes are still all eco-friendly and locally made, but now you can carry the essence of honeycomb, cabernet wine, or sage bundles with you all day long!
Introducing: New Scented Clothing
We developed a super-secret, scratch-and-sniff technology that embeds your favorite scent right into our all organic fabrics.You choose the smell:
bees will follow you all day when you smell like a honeycomb in our HONEY fabric
no need to smudge – our SAGE fabric smells just like a bundle of sage
smell like your favorite glass of wine with our CABERNET clothing
breathe in the ocean air while wearing our SAND clothing
and, coming soon, smell sweet in our STRAWBERRY scented dresses and tees
Our clothes still feature amazing Soul Flower designs and prints but now they not only look great, they smell fantastic!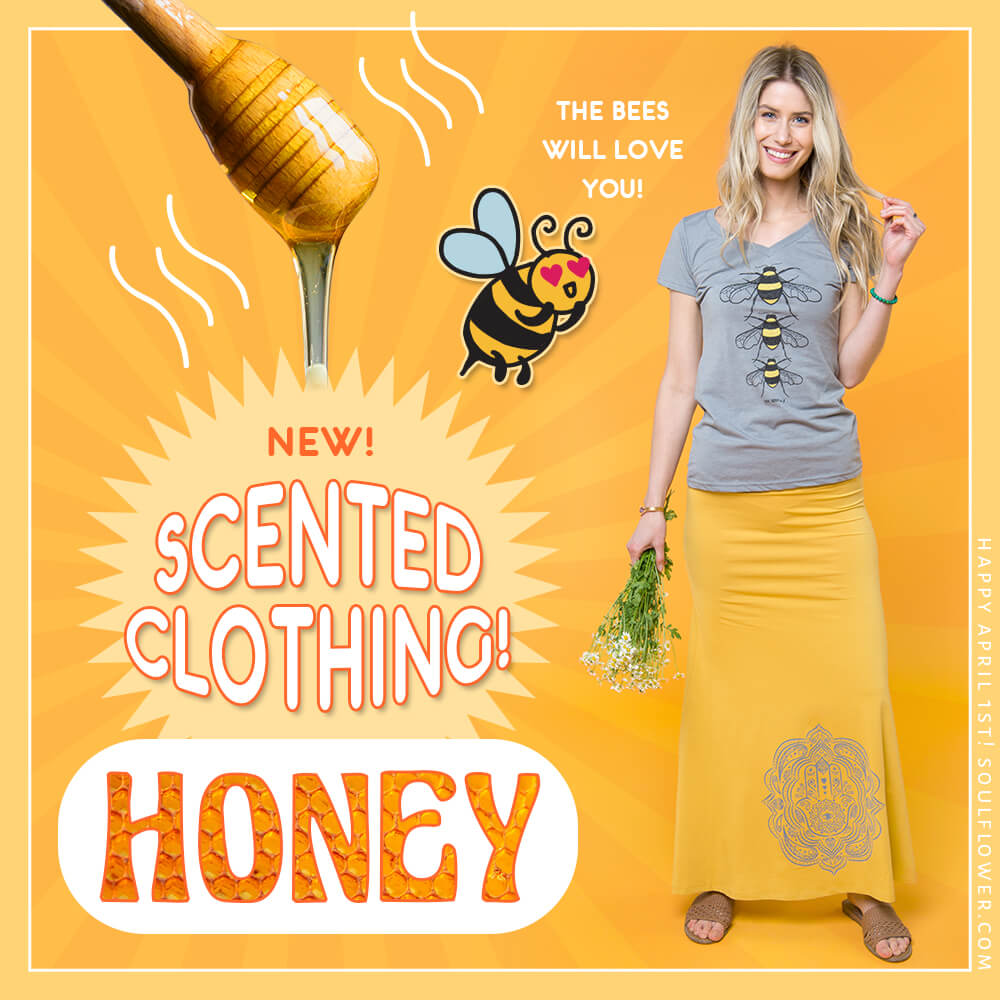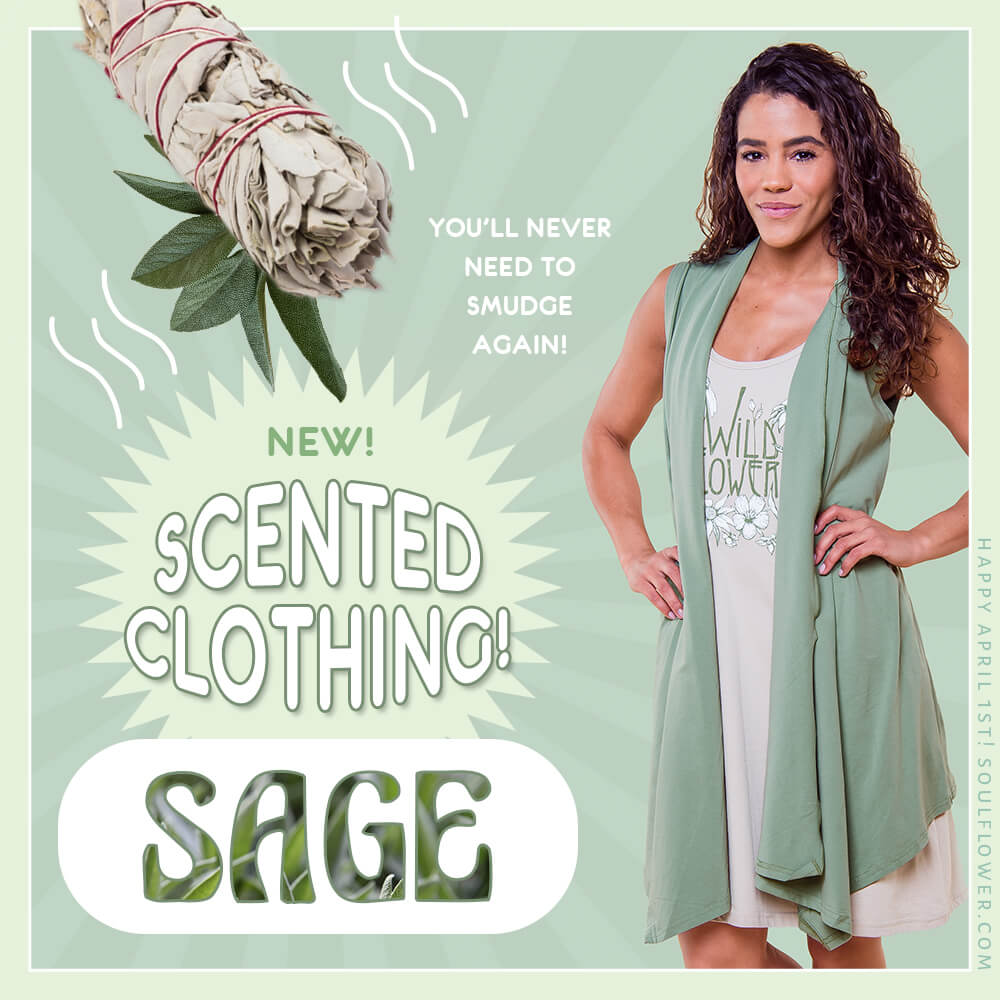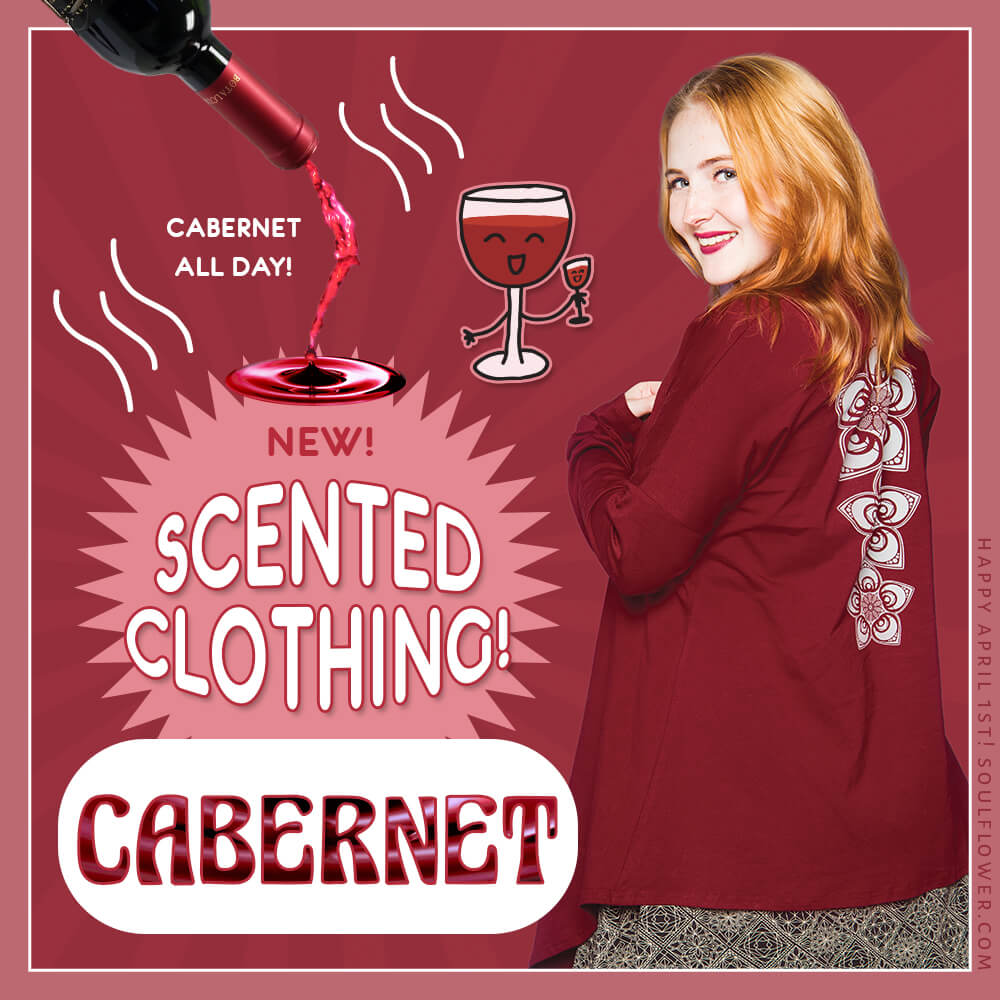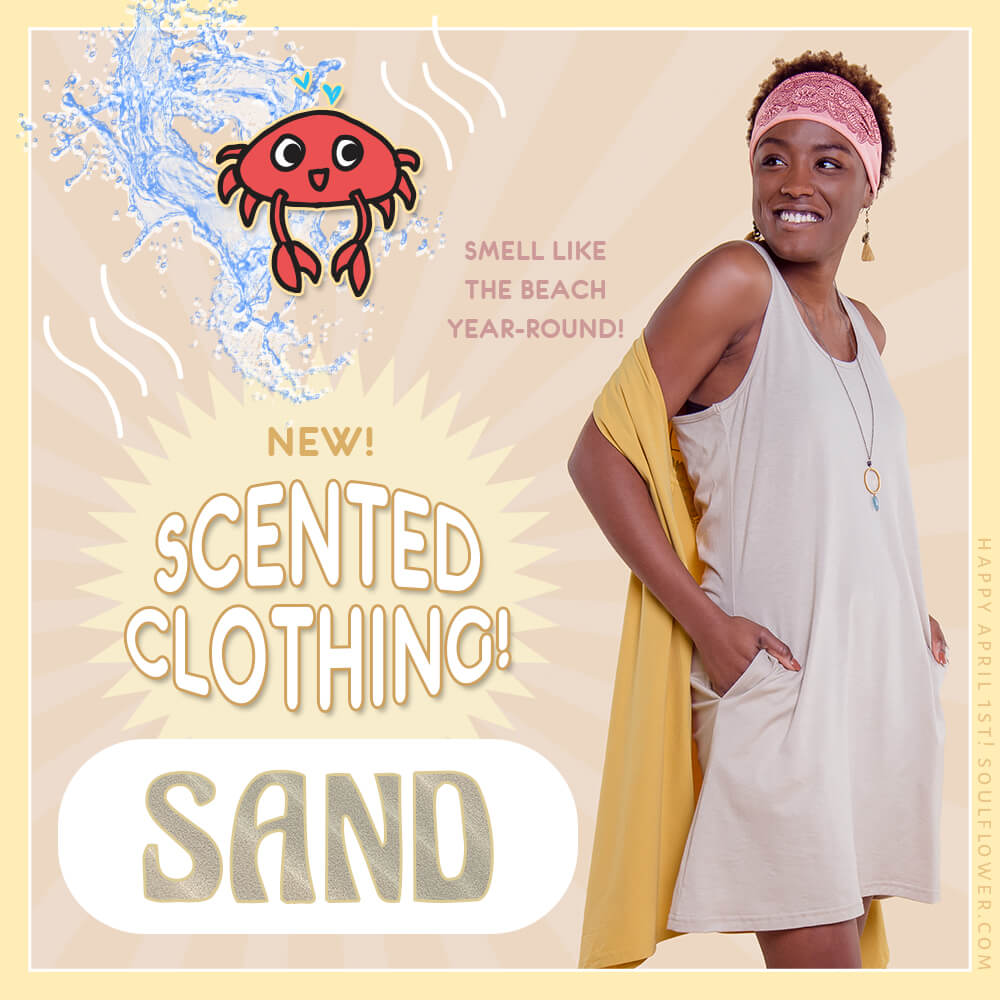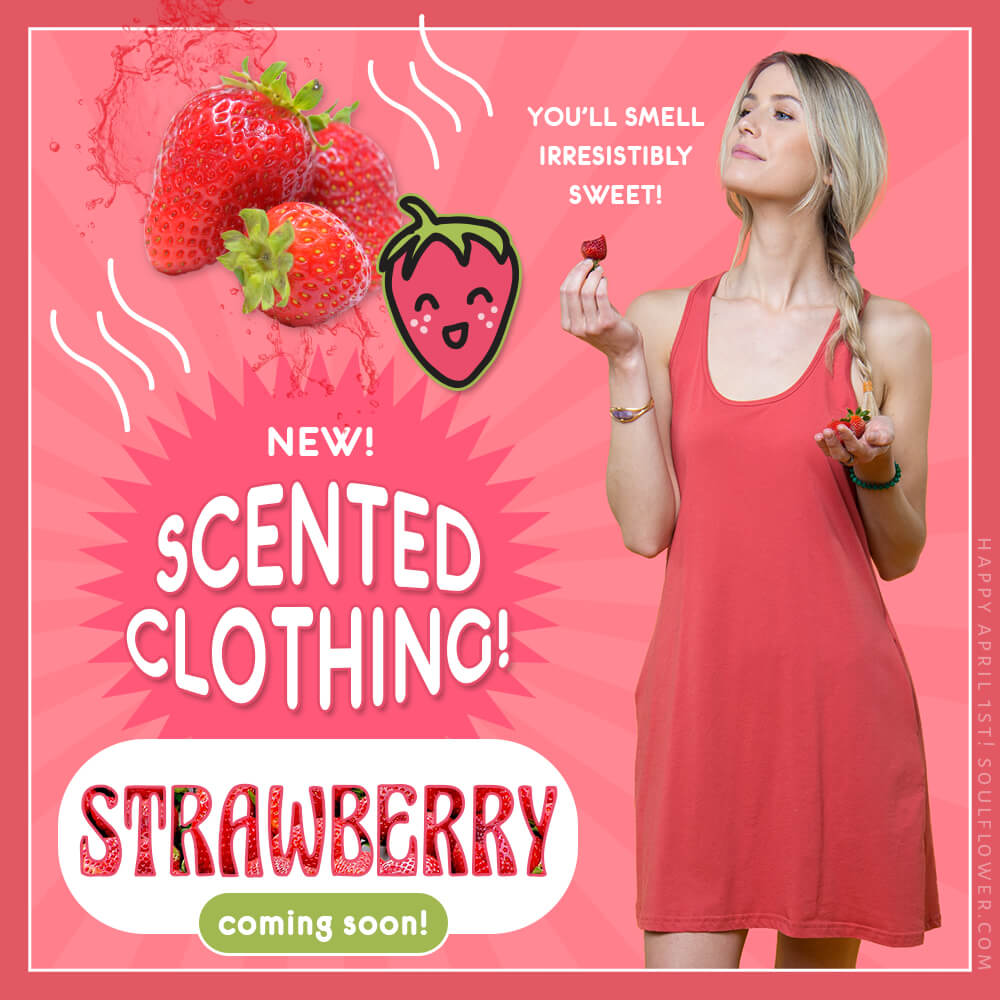 APRIL FOOLS!
(But it's no joke buds – too much of today's clothing production is scary, toxic and bad for our environment. You can make a difference by buying eco-friendly clothing from companies like Soul Flower! And if you want to smell good too, check out our organic essential oils, soaps, and incense.)