It's summertime, so break out the flips flops, straw beach bags, SPF and your favorite dresses! We think the best t shirt dress for summer is our organic t shirt dress with pockets. Here is a recent review from our bud Rachael of Rachael's Journal. See what she has to say about one of the best t shirt dresses around and see how she styled it…
A t-shirt dress is a staple for every woman's wardrobe. If you are located somewhere hot, you definitely want to consider getting yourself a Soul Flower cotton t-shirt dress made with an organic cotton fabric to breathe for warmer days. I'm wearing the Eternal Bloom Midi T-Shirt Dress which is made with a soft organic cotton, low impact dyes and is made in the USA! The flowers featured on the dress are hand drawn and represent regrowth and renewal. I'm wearing a size S in the photos.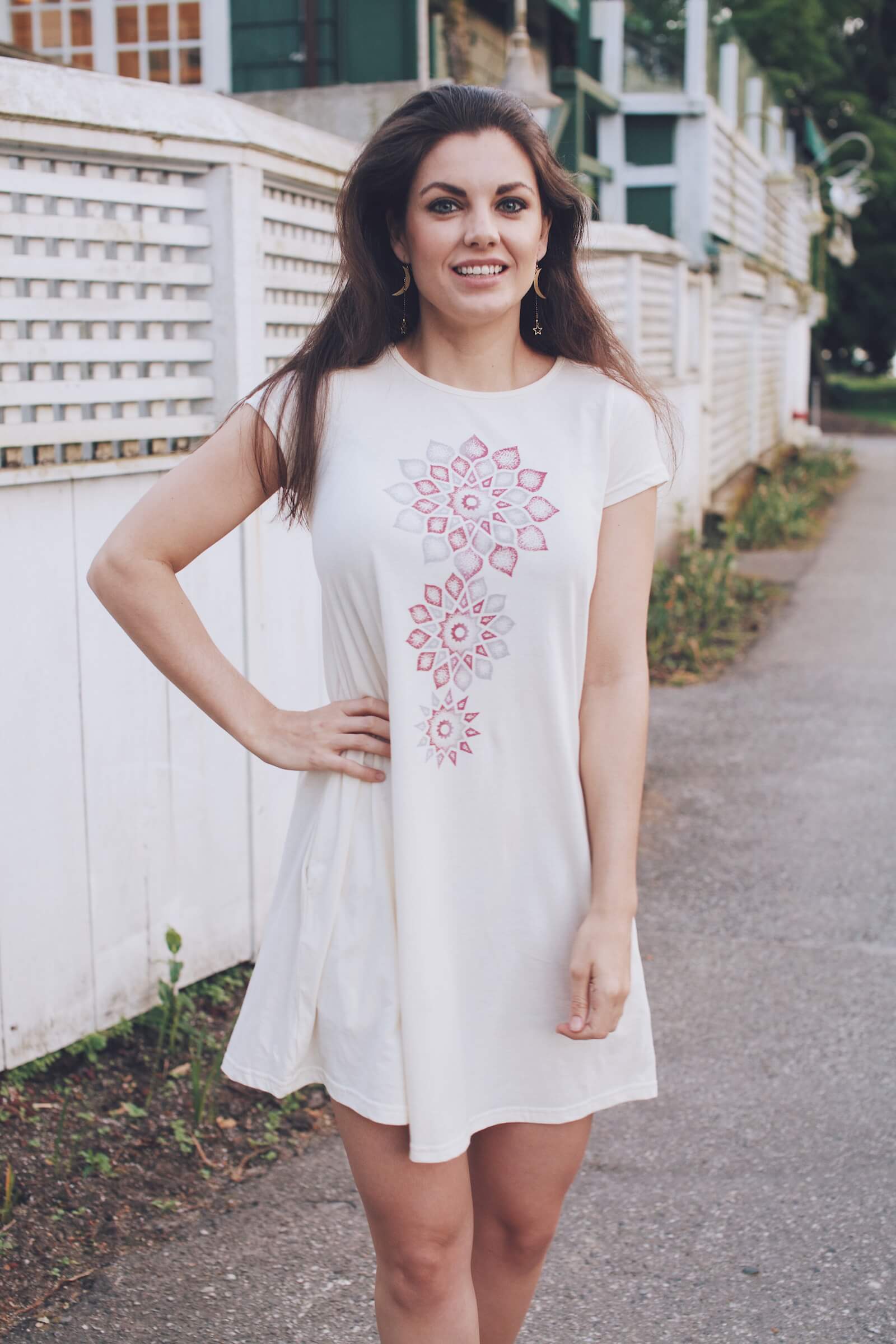 Blog Image
I was feeling particularly chuffed in these photos as it was the first warm evening of the year in Vancouver. I love the feeling of wearing a t-shirt dress and it stays warm as the sun goes down – whooooo! Since taking these photos, I've since worn this dress laying on a blanket on the grass reading a book – hello, perfect afternoon 🙂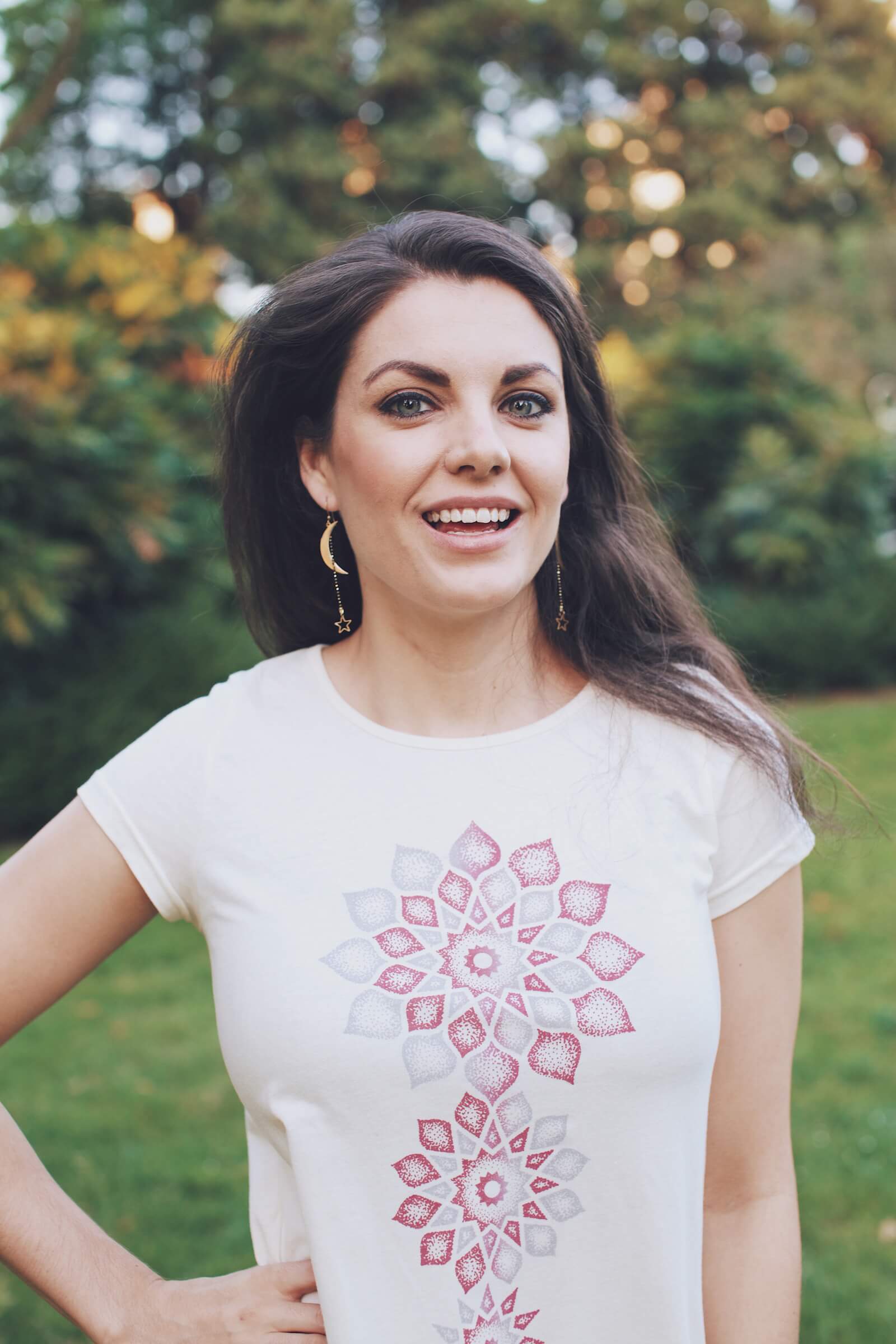 Blog Image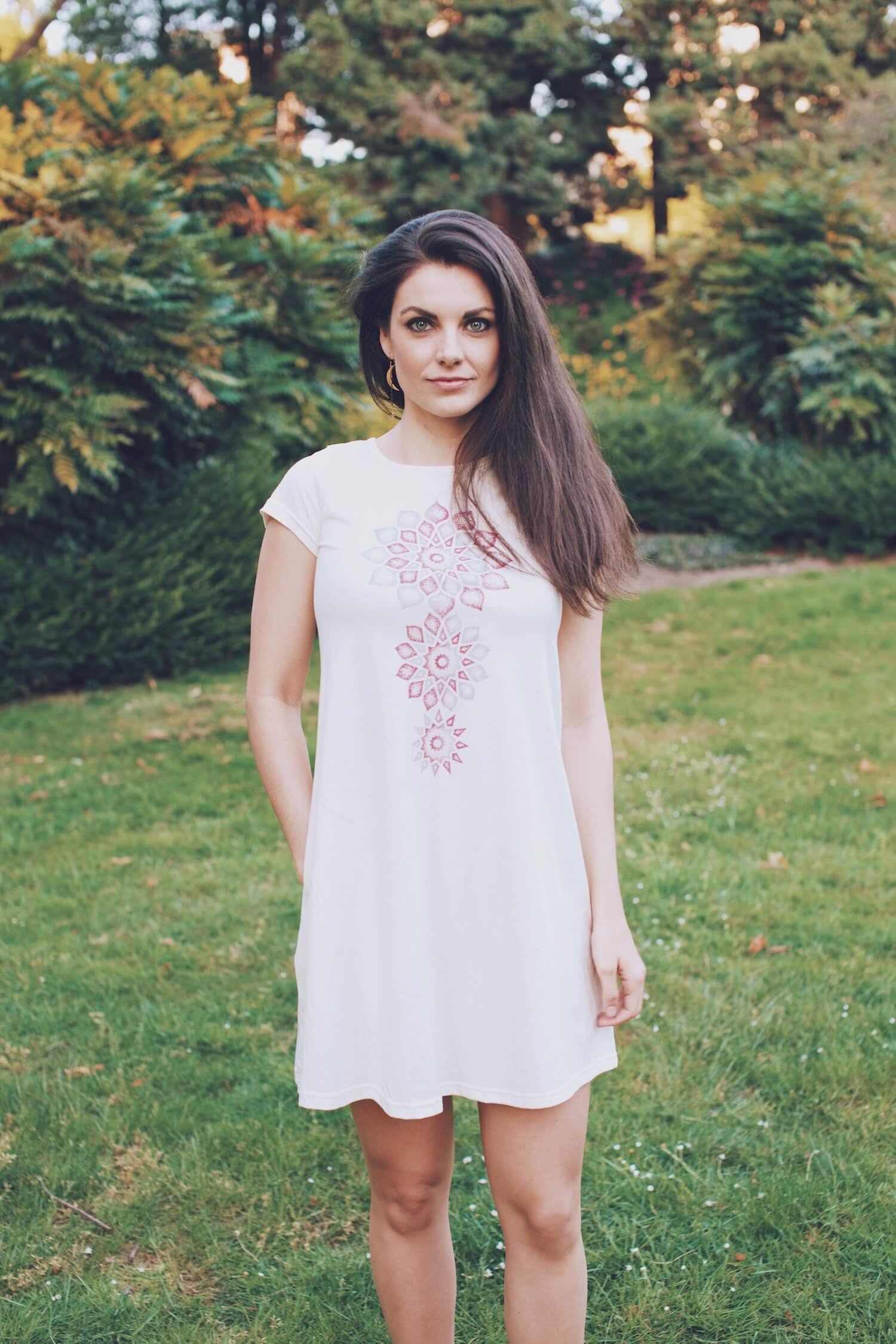 Blog Image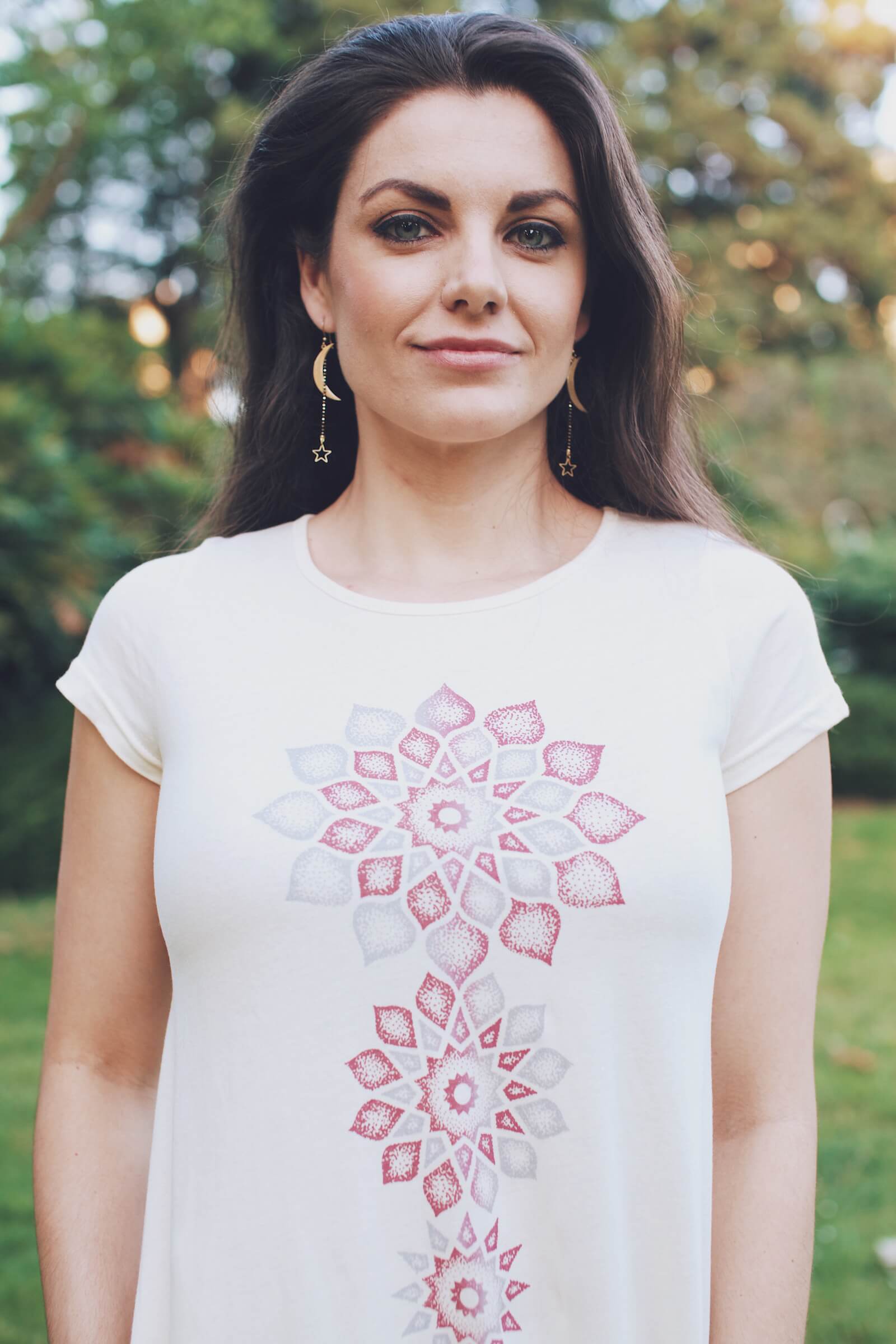 Blog Image
We agree with you, Rachael. This is one of the best t-shirt dresses around because it fits all the things you want in a cotton t-shirt dress: It comes either non-printed or screen printed with unique graphics. It is super soft. It fits a variety of body types. And one of its best features is POCKETS, which are perfect for carrying just the essentials in the summer. Shop more looks of the our organic T-Shirt Dress below. And remember to take us with on whatever adventure your summer throws at you!
Basic T-Shirt Dress In Organic Cotton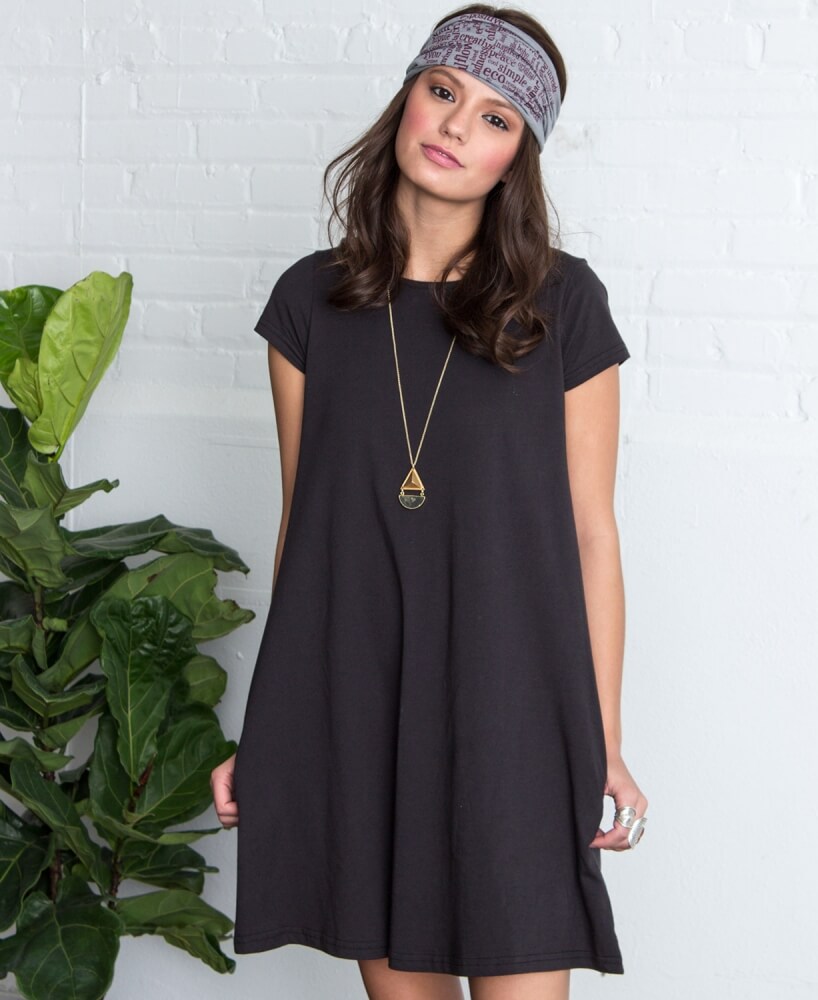 Blog Image
Crystal Moon Best T-Shirt Dress With Pockets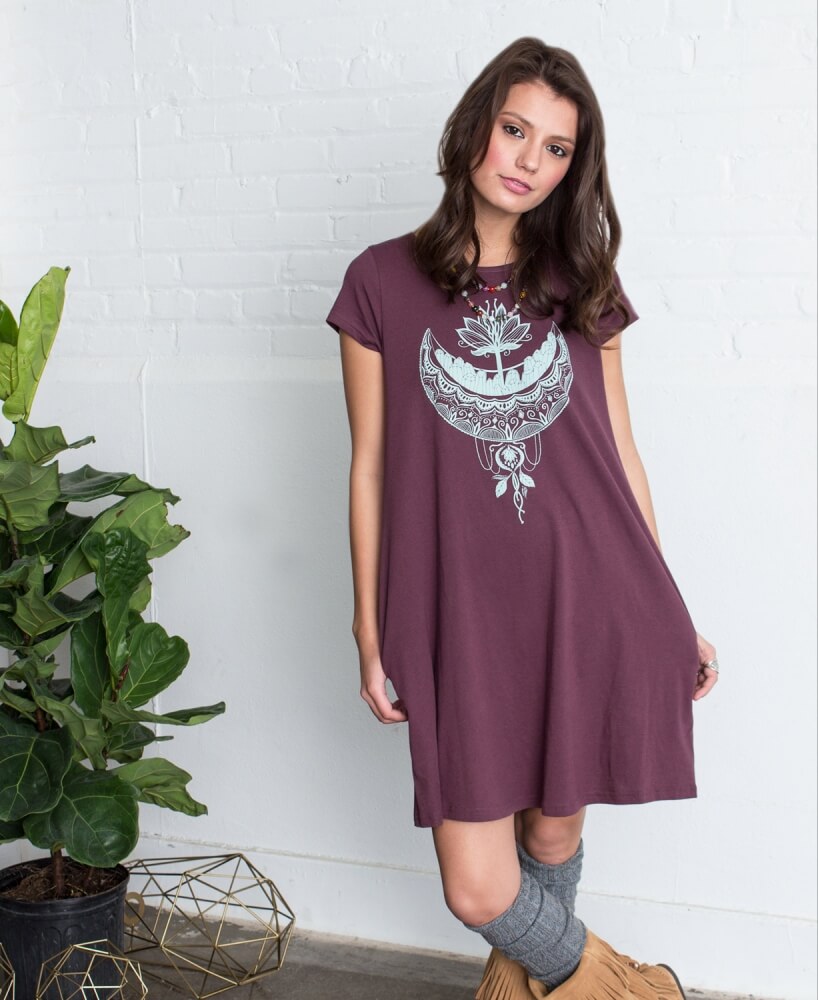 Blog Image
Moon Goddess Best T-Shirt Dress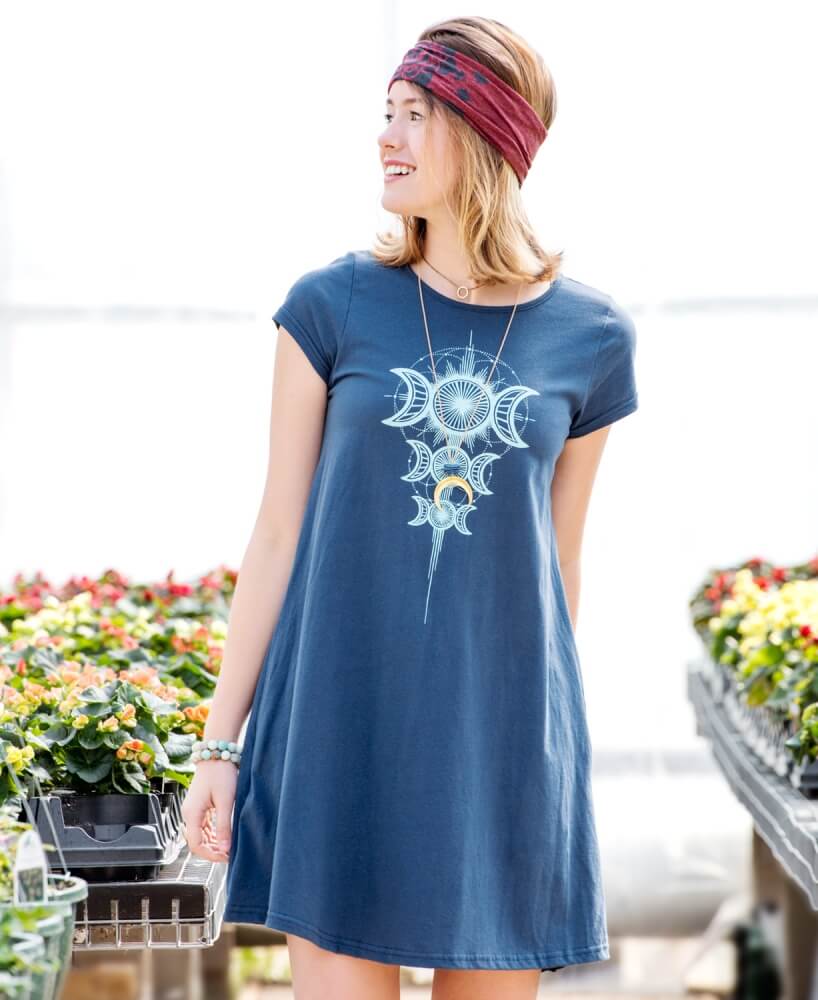 Blog Image
Eternal Bloom Mini T-Shirt Dress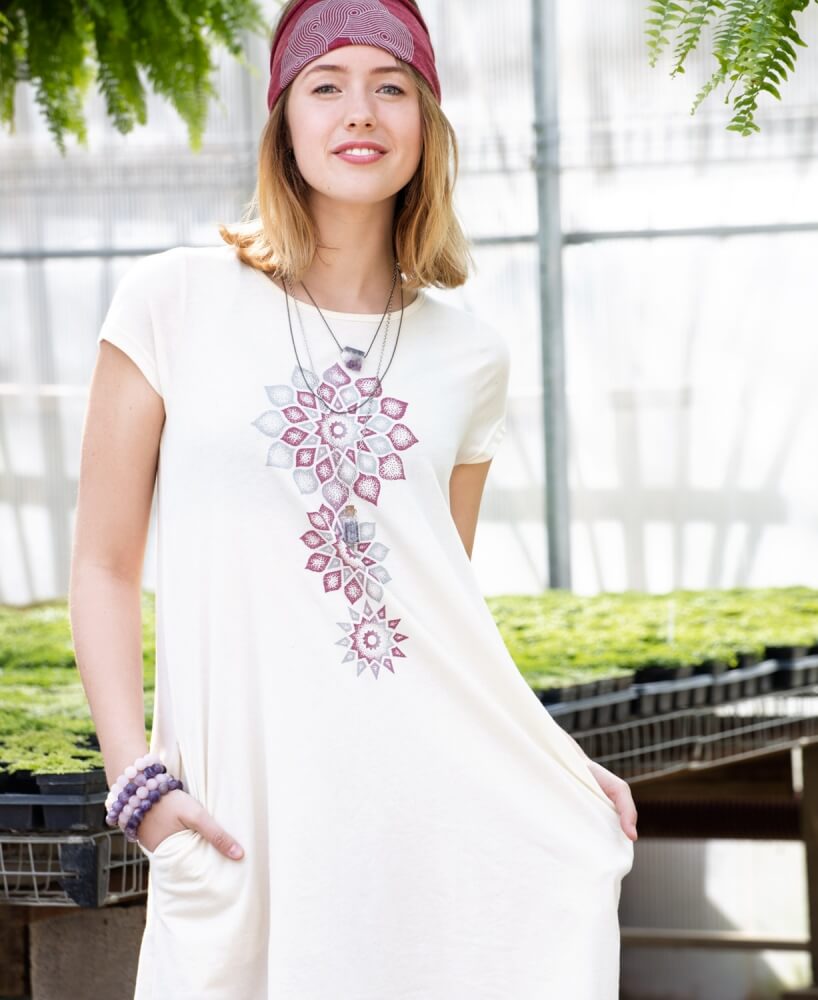 Blog Image
Dream Leaf T-Shirt Dress With Pockets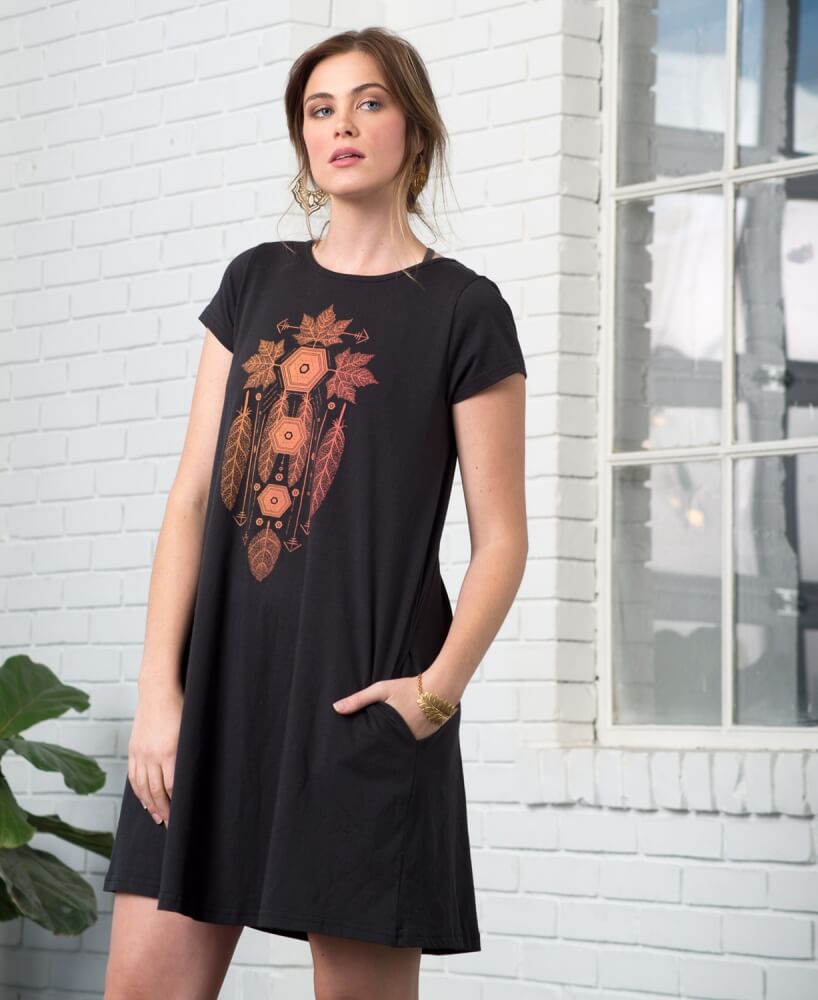 Blog Image