"Though the course may change sometimes, rivers always reach the sea." -Led Zeppelin
Whether or not circumstances are a vision we had in mind, there is always an underlying purpose awaiting its discovery. We may not feel too eager about every situation we find ourselves in, but we still need to build upon them. Sometimes life throws the most unexpected curveballs, and sometimes we wake up to find that nothing was the way we left it only a few hours prior. I found myself in this position several weeks ago when a life I imagined sharing disappeared overnight.
Blog Image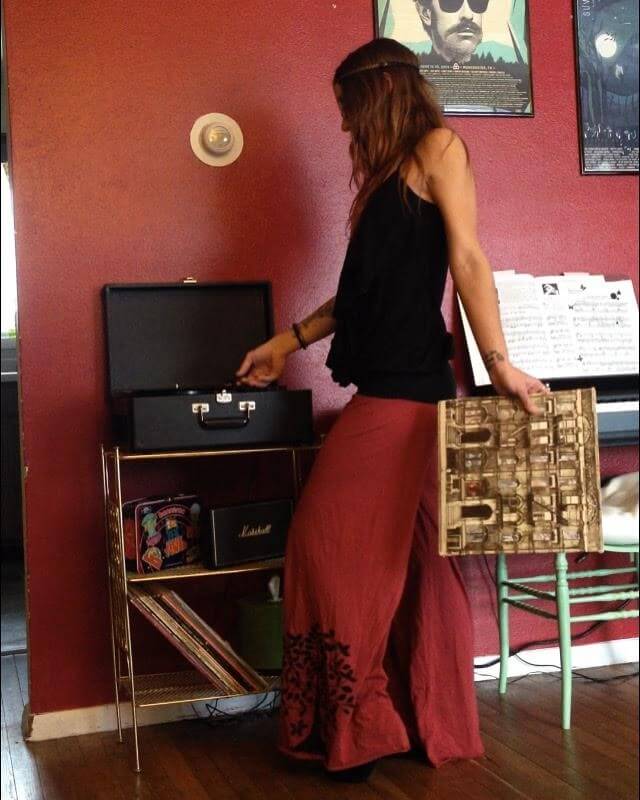 For the very first time, I am alone. I'd be lying if I said this wasn't the most terrifying experience because it is. I've often fantasized about living on my own in an unknown city, but the hardships throughout the transition often overwhelm me. However, I am learning the significance of self-reliance and structure on a whole new level. There is no longer an anchor tying me to this town, but it has become the foundation & preparation for my journey to Asheville.
With very little hours of work, it's necessary to stay busy if I plan on keeping my sanity. Not knowing anyone around doesn't make it much easier, but I have to make it somehow. Time management is more important than ever. I base my days around chores, exercise, errands, my cat, etc. I never had the opportunity to notice these small yet significant survival tools until now, and I'm glad I'm in a somewhat comfortable environment while I adjust. Once I leave Southern Illinois, I would like to remain on my own. I've spent a good portion of my life sharing all that I am and all that I have without receiving or asking for anything in return. While it's good to be selfless, we mustn't forget that we are equally important. It's a crazy concept being able to do whatever I want whenever I want, and never expecting or knowing when someone might knock on the door, but I'm finding ways to enjoy it by going back to my roots and reworking them into my daily routine.
Blog Image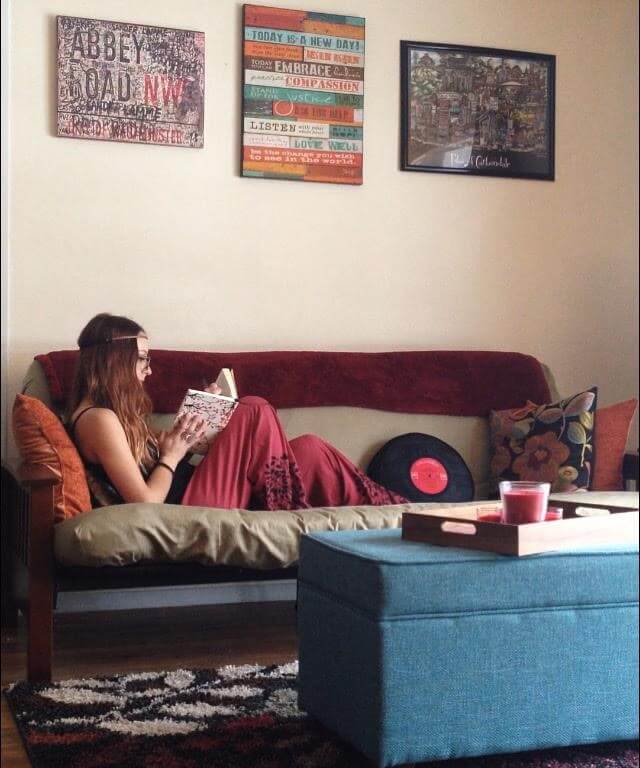 My sister recently visited and helped re-decorate my living room. The purpose of this task was to put an emphasis on the word 'my' and capture the vibe of a studio apartment. Only I can hold myself accountable at this point. It is my job to make sure I enjoy the space I'm living in, that it remains organized, and most importantly, it must always be a place that I am proud to call my own. The walls scream 'SAM!' the moment I walk in the door, and I haven't felt that in a very long time. My current project is working towards becoming a minimalist. I am guilty of clutter and too many clothes. I don't want that kind of burden any longer. I want things in my home to be as simple as possible. When things outside the home get overwhelming, I want a place where I can breathe. So far it seems this method has me on the right track.
Yes, there are good days and bad days. Yes, there are moments of denial. And yes, there have been several nights where I just want to cry & eat chocolate. But hey, I'm human. Though the story starts with a broken heart, I can only hold positive thoughts on this journey while I create a life that's strictly mine in hopes of a building a brighter tomorrow. As long as I stay focused & strong, every bump in the road will lead me to wherever it is I decide I need to be.
---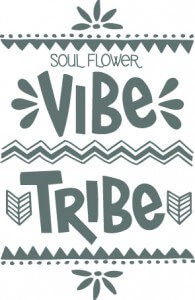 Blog Image
Sam wore the Tree Organic Flow Pants
See posts by Sam
---