Living in a small town can often feel stifling, and sometimes it's a struggle trying to keep it from getting to you. If I've learned anything from my experience residing in the remote lands of Southern Illinois, it is it only takes a short drive and a little exploring to find an adventure filled with inspiration. This entire region of the Prairie State doesn't hold much excitement when it comes to social gatherings or events. Being that St. Louis is the closest city and approximately 2 ½ hours away, it's easy to conclude there's not much to do. The truth is, there's more than enough—but you won't find it unless you venture.
Blog Image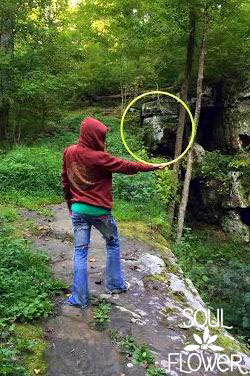 When I think of things unknown, nature and all its mysteries top the list. Roaming through it is one of the most therapeutic and uplifting sources for both clearing and opening one's mind. It's not a difficult task; especially when you live in a neighborhood surrounded by some of Mother Earth's finest work. The inside boundaries may seem like a ghost town, but when you take a 15 minute drive outside its limits, you'll find serene beauty right around the corner.
Blog Image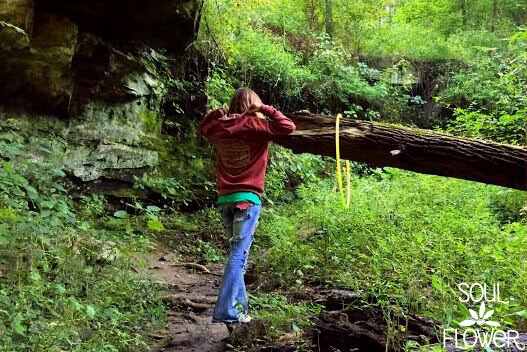 Southern Illinois is engulfed by nature's secrets. There are countless tree lines and bodies of water along the highways, and the secrets live within and beyond every one of them. One of my personal favorites is the Pomona Natural Bridge. Whenever I feel boredom and normalcy creeping in, this is the location that intrigues me more than any other. Inspiration emerges from the bridge's breathtaking limestone structure. It's not unusual to find company there either, but it doesn't take anything away from its beauty. If anything, it adds something to the story. I once encountered a group of people in the middle of a yoga photoshoot as they posed and balanced so elegantly on the bridge. This was long before I even attempted yoga. Not only was I was blown away, I was slightly terrified for their safety, but clearly they were experts and everyone survived. There have also been times where I've observed someone reading alone on my favorite bench. For some reason this always becomes my main focus upon my arrival. I adore its tucked away placement that overlooks the bridge. It's a wonderful getaway for an afternoon off with my journal.
Blog Image
On my most recent outing, I did some hiking, hooping and writing. It had been awhile since my last visit to Pomona, and I have to admit I felt a slight thrill that no one else was around. Connecting with nature is a hands-on experience, and in my opinion, releasing your inner-child is the best way to go about. For me, nothing beats climbing around on rocks and fallen trees like I did when I was a kid. It becomes a challenge and almost an experiment because nature is in control—and when nature is in control, we have to listen.
Blog Image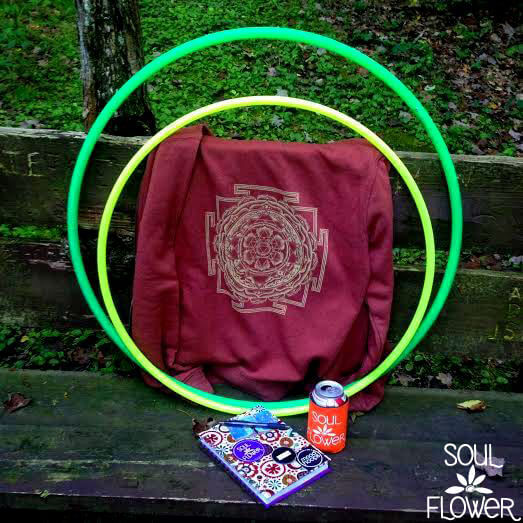 It's too easy to blame circumstances and/or surroundings when we become frustrated with our daily lives, and it's easy to forget that there's always an answer. Whether you roam through the wilderness or the city streets, there will always be inspiration in places filled with things unknown. I may know where the Pomona Natural Bridge is located, but I never know what to expect when I find myself there. Every journey yields a different result, but continuously leaves me with a heightened sense of gratefulness and appreciation for every sacred space.
---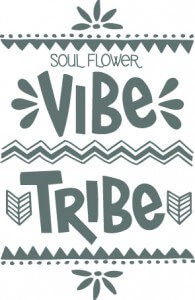 Blog Image
Sam wore the Sacred Geometry Hoody
---