We're happy to introduce the latest Organic and Fair Trade addition to our web site: the Happy Daze Collection! This mini line was inspired by retro 1960s and 70s textiles: floral crochet, patchwork blankets, and bold mod prints. C'mon, get happy!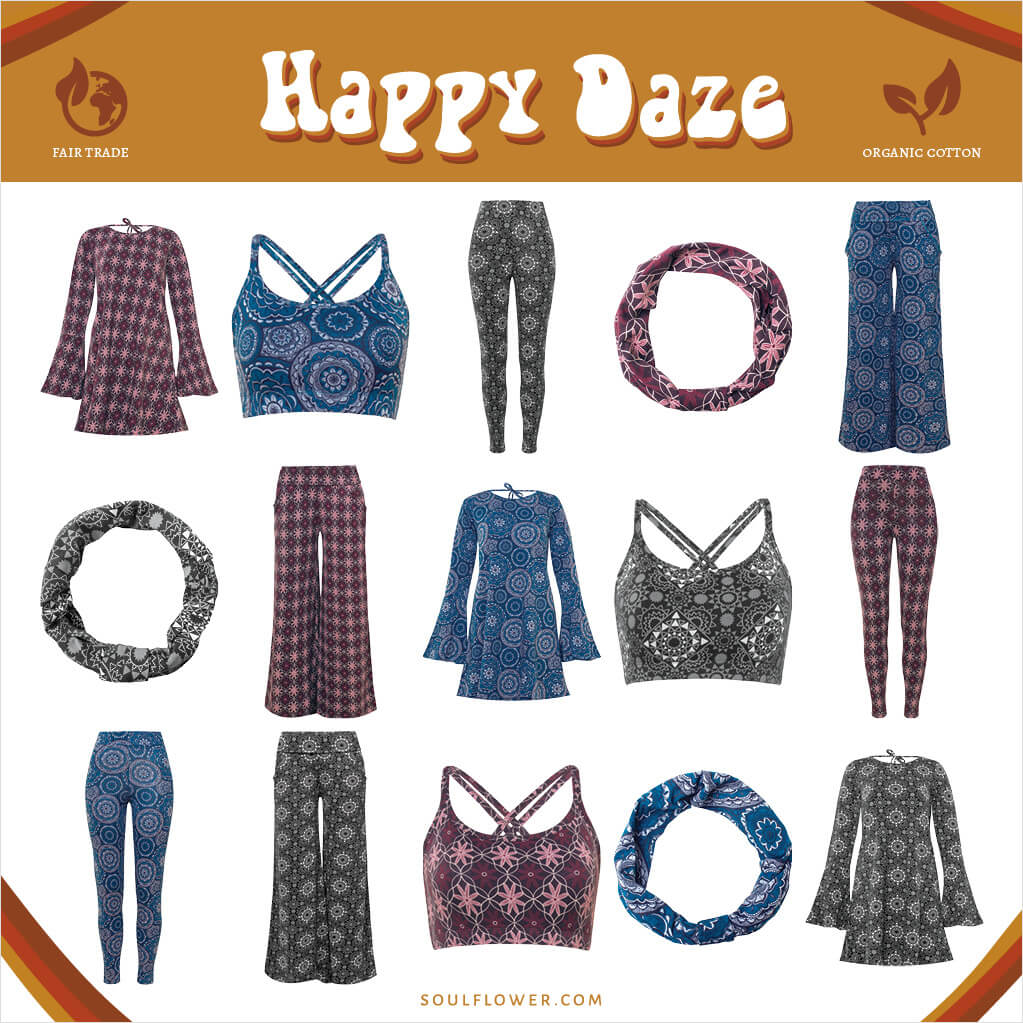 Blog Image
Our Fair Trade Boho Clothing collection features 5 styles in 3 patterns each, for a total of 15 brand new items!
The fabric is 95% GOTS Certified organic cotton and 5% spandex, and dyed with low impact dyes. Everything is certified Fair Trade, so it's eco-friendly and ethical– our specialty!

Happy Daze Collection: Style Details
Sixties Dress – black, blue, burgundy
Flare sleeves and an open tie back!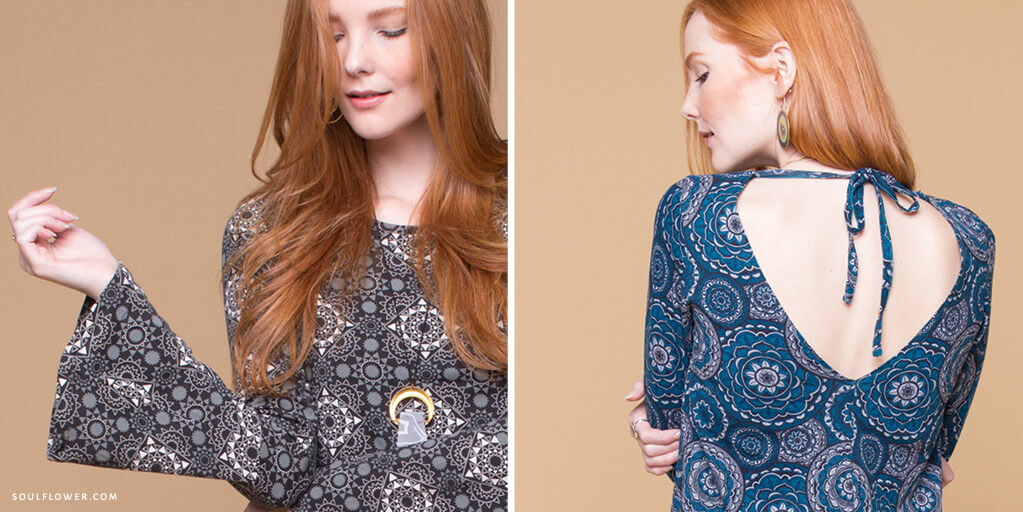 Criss Cross Bralette – black, blue, burgundy
Double criss-crossing strappy back and comfy elastic band for support.
Flare Pants – black, blue, burgundy
Wide legs, smocked waistband, and front pockets.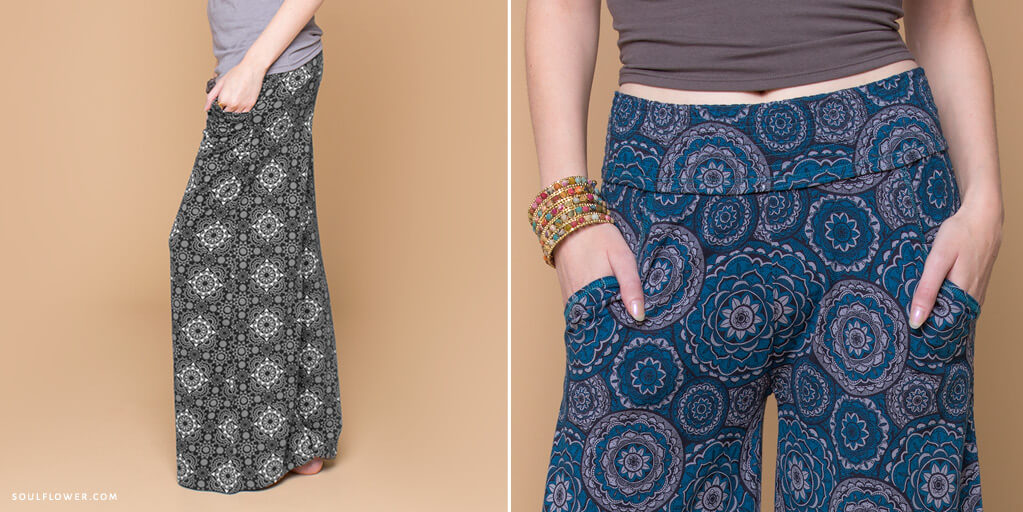 Patterned Leggings – black, blue, burgundy
These are our first ever patterned leggings! High-rise fit.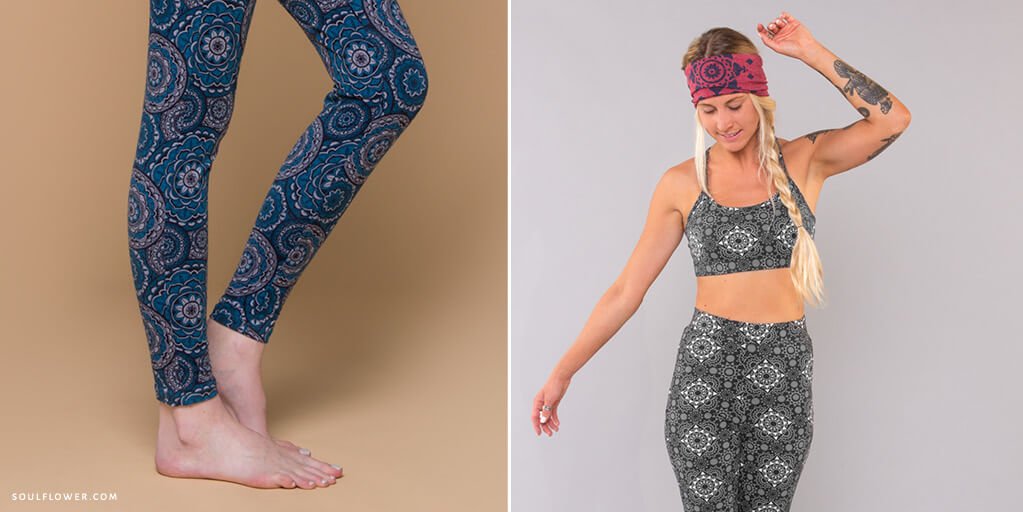 Top Knot Headband – black, blue, burgundy
Has a moveable knot around a comfy double-lined band.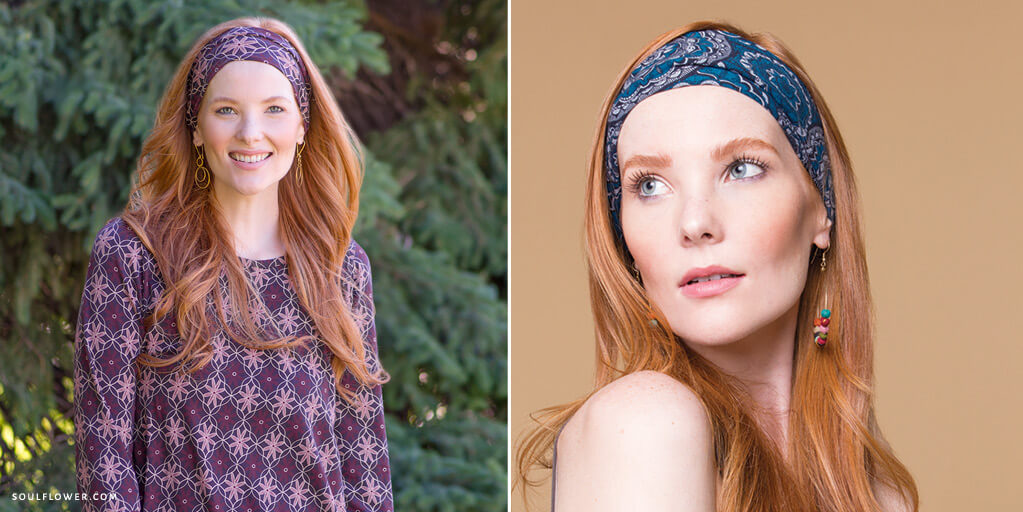 The prints were inspired by all things retro and funky, but we modernized them so they feel fresh and on-trend. We kept the colors classic and super wearable, so you can seamlessly integrate them into your wardrobe.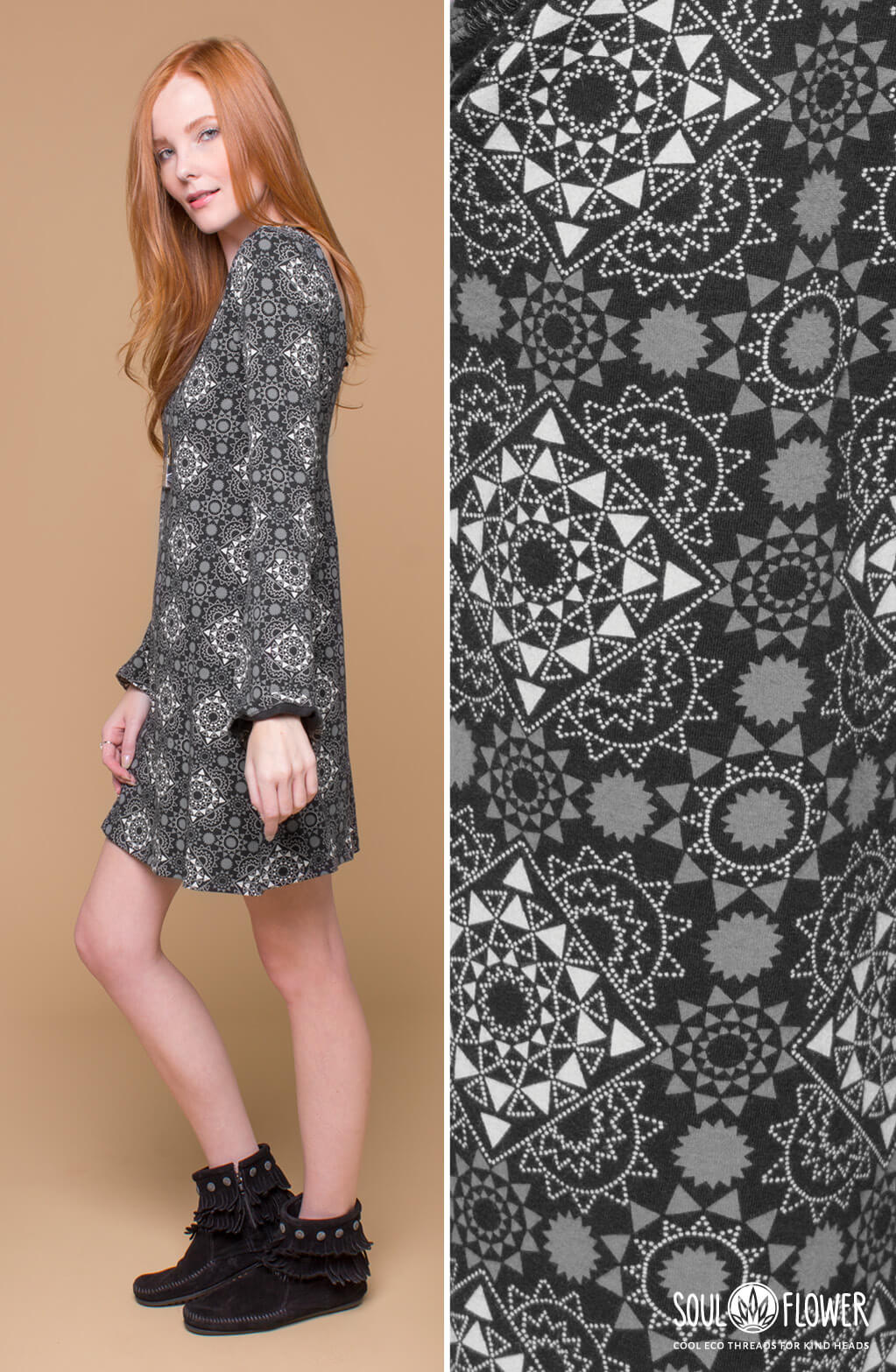 Print name: Black Dark Star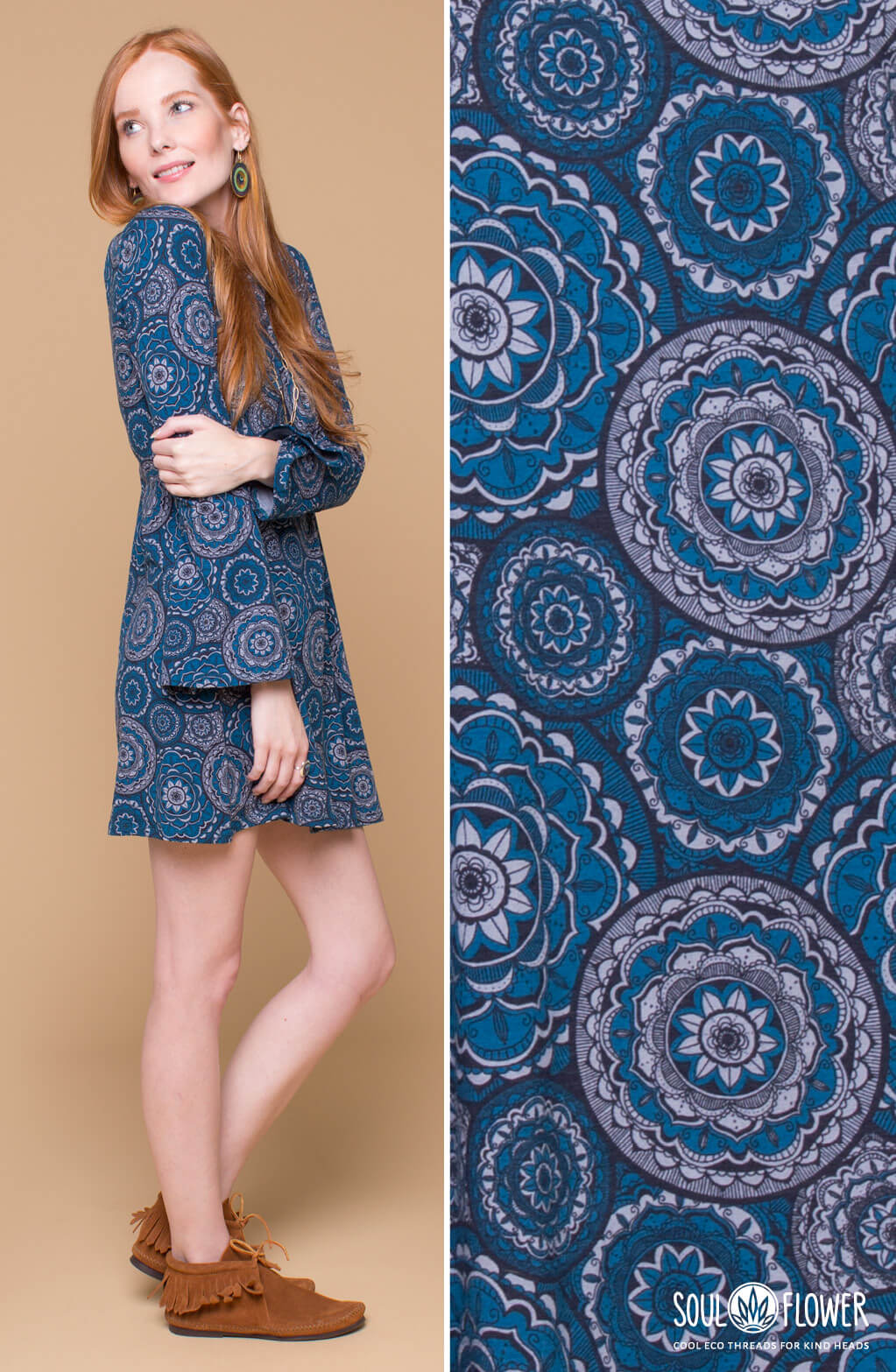 Print name: Blue Mandala Madness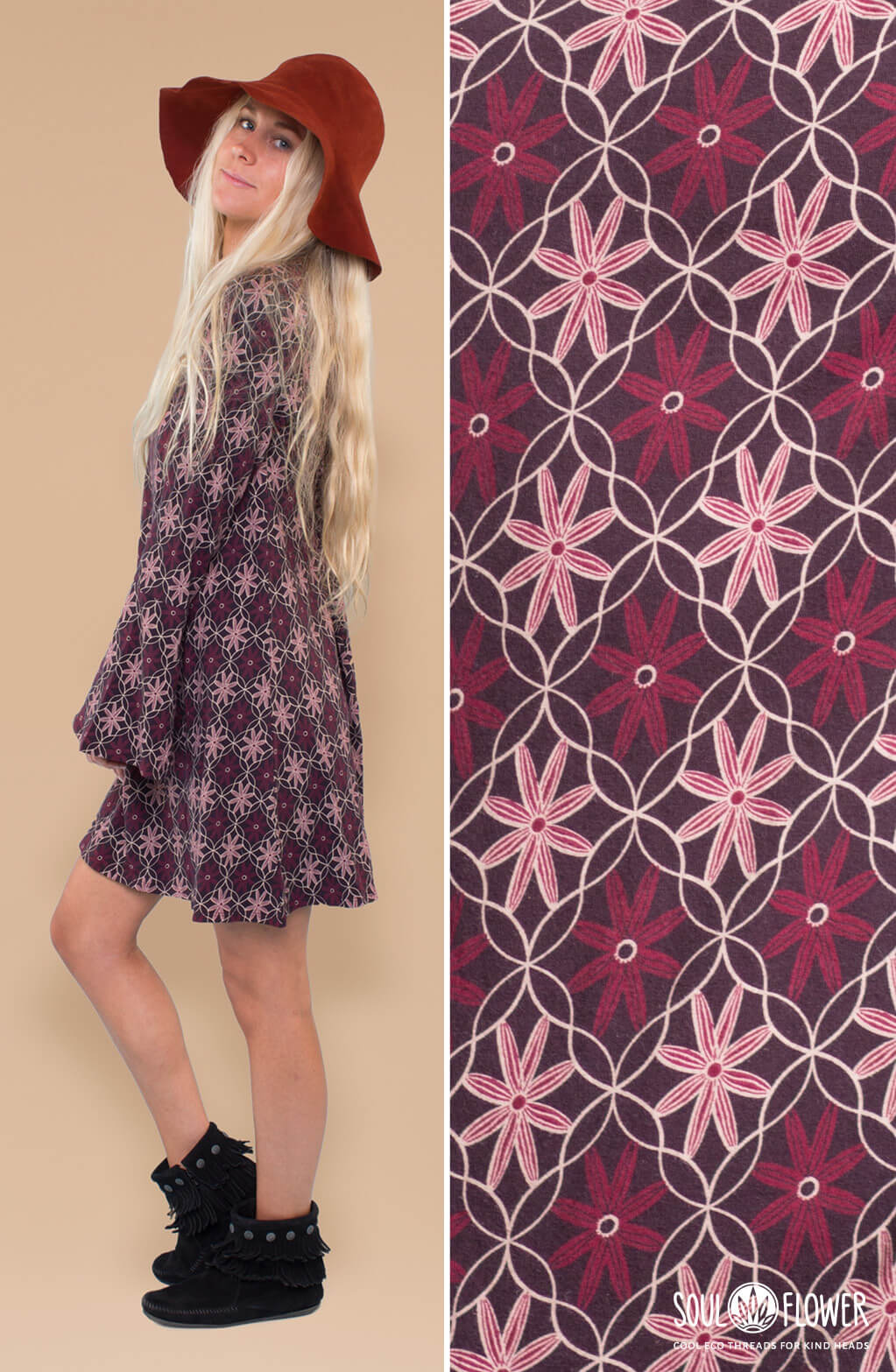 Print name: Burgundy Retro Flower

Fun fact: the Mandala print uses a hand-drawn mandala that we've screenprinted on items before. Obviously it's one of our favorites! It's also painted on the wall of our warehouse in Minnesota.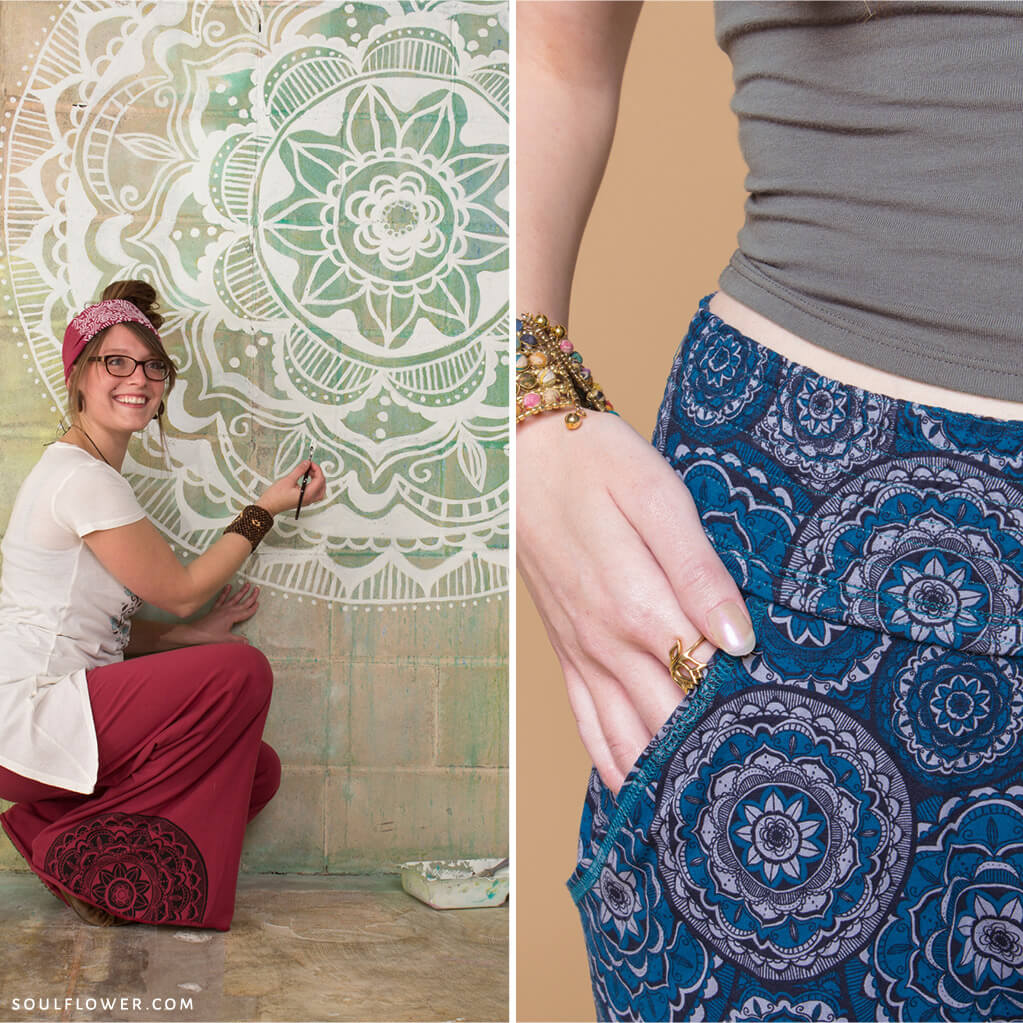 And we loved the Dark Star print so much, we repurposed the shapes into designs for a couple other garments (Rising Sun Flowy Pants, Draped Cardigan). A perfect pairing!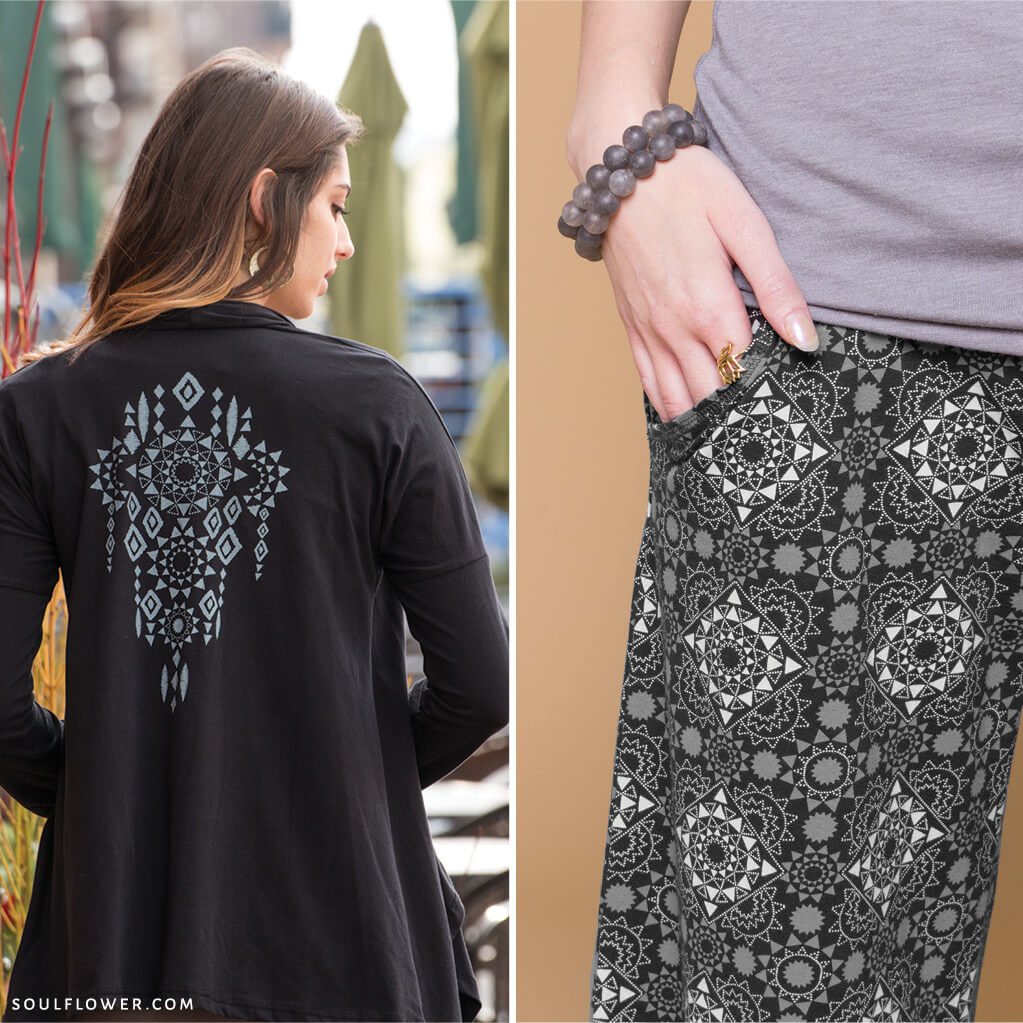 We hope you love our new Happy Daze collection. We've only just scratched the surface of all the ways to style these pieces… can't wait to see what our buds come up with! 🙂