Mother's Day is just around the corner! We've collected a few of our favorite things that your bohemian mama is sure to love!
---

1. Seed Bombs, $8.50 per bag
These little seed bomb bags are perfect for any nature-loving mama! Made by a company called, Bee Thinking, these sweet little bags are customized based on native plants in your region and are optimized for pollination!
---

2. Shred Scarf, $24
These necklace-scarf hybrids are a great accessory for mamas who like to add a little flair to their daily clothing choices. Made from scrap fabric that would have been otherwise thrown out, these scarves are all totally unique, just like the special lady you'll give it to!
---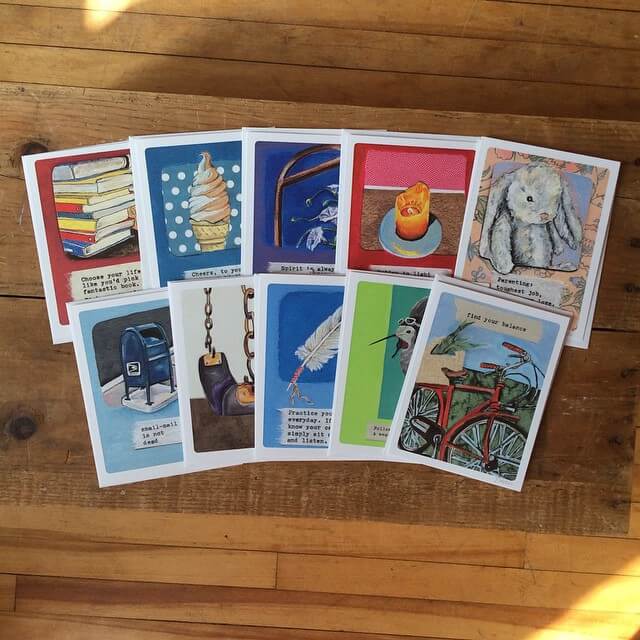 3. Yoga Sutra Card + Custom Poem, $5/Priceless
We may be a little biased here (go Minnesota small businesses!), but we LOVE these adorable yoga sutra-inspired cards. With totally original artwork from Minnesota yogini, Theresa, your mama will love opening it up to read a hand-written poem from you or her kids! Totally priceless!
---

4. Jazzy Hi-Lo Skirt, $48
This organic cotton hi-lo skirt is a great addition to any eco mama's spring wardrobe! The wide waistband, A-line cut, and cute color combos make it super flattering and easy to throw on for mamas on the go!
---

5. Chico Bag, $7-13
If your mama is one of those people who always remembers that she left the reusable bags in the car once she's in the checkout line (we've all been there), then this is the bag to get her. It stuffs into its own pouch and is small enough to keep in your purse so you'll never forget it! They also come in a ton of cute prints!
---
6. Bloomin' Spirit Eco Hat, $38
Made of pop bottle fleece and repurposed cotton right here in the USA, your mama will absolutely love this adorable eco-friendly cap! Rock it at the farmer's market, out at brunch, or during a sunny day at the park!
---
7. Peace Coffee, $11-13
This awesome coffee company uses only the best fair trade beans (they visit their growers regularly), and roasts them in-house, AND delivers on bike when possible! Between their ethics and delicious coffee blends, what's not to love?
---

8. Henna Mandala Bag, $24
Continuing on the fair trade train is our Henna Mandala bag. With two zipper pockets, and a gorgeous earth-toned mandala design, this makes a great addition to any Earth-lovin' mama's outfit! Bonus points if you keep your Chico Bag (see above) in it!
---
Blog Image
9. Breakfast in Bed, cost of food
This recipe just looked too good to pass up! Chocolate vegan tacos with a fruit filling? YES PLEASE! If that's not your mom's thing, however, head on over to our vegan Pinterest board for more foodie inspiration.
---

10. Zum Body Chakra Bath Salts, $21.50
We love these natural sea salt crystals to help align and balance each of your seven chakras. Plus they smell amazing and only use natural ingredients! Includes: Lavender, Rosemary, Eucalyptus, Peppermint, Frankincense & Myrrh, Sandalwood, and Dragon's Blood.
---
11. Butterfly Blues Kurta, $38
Any hippie mama will fall in love with this gauzy tie-dye Kurta! It's the perfect length to pair with leggings (great for expecting mamas!), a maxi skirt, or shorts in the Summer!
---
12. Local Yoga Class Pass
Save your yogi mama some time and shop around for studio near her that she'll love. Already an asana addict? Sign her up for an aerial yoga or restorative yoga workshop! Or better yet, do one together!
---

13. An Affirmat, $66
We love these eco-friendly yoga mats! They're made of Jute and a PVC blend, are non-toxic, and super grippy. Our fave part, however, are the awesome inspirational mantras printed on each one. Your mama will be reminded of how much you love her in each down dog!
---

14. Local Brew, $9-15
Let's face it. Sometimes mom just needs a tall cold one. So it might as well be super tasty, right? And any boho mama will appreciate it being local. We love one of Colorado's top picks, this yummy Salted Belgian Chocolate Stout. To find out what your state's specialty brew is, click here or here!
---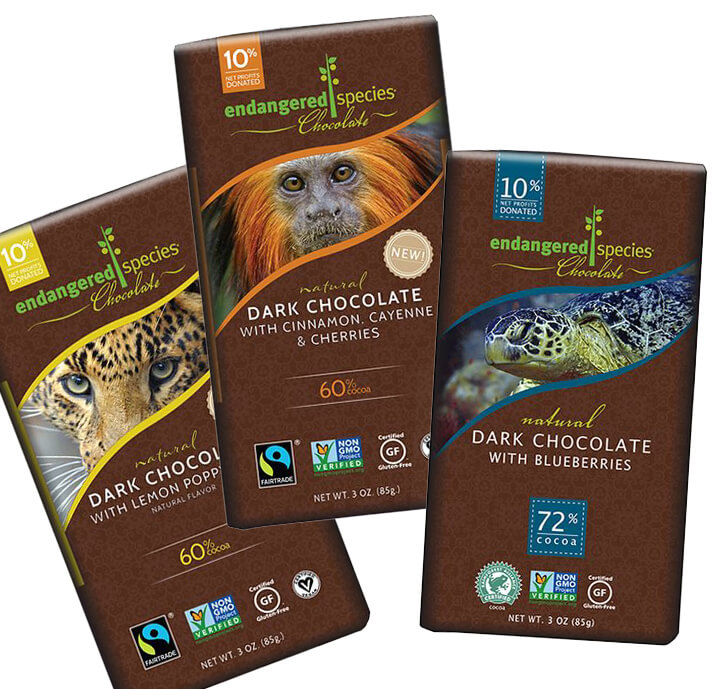 Blog Image
15. Chocolate, $3-21
If the above chocolate stout won't cut it, there's always the real deal! Head over to your local co-op and check out their chocolate selection. We're big fans of Endangered Species Chocolate because of their amazing flavor variety, fair trade certification, and they donate a portion of their sales to endangered animals! Doesn't get much sweeter than that!
---