Whether you're a long time Vegan or are just looking to have a healthier, more environmentally-friendly plant-based Thanksgiving, this is the guide for you! Scroll on for 20 of our favorite appetizers, main dishes, sides, and desserts-all Vegan!
Click on each image to view the recipe.
Appetizers:
1. Spinach Stuffed Mushrooms
Finger food at its finest!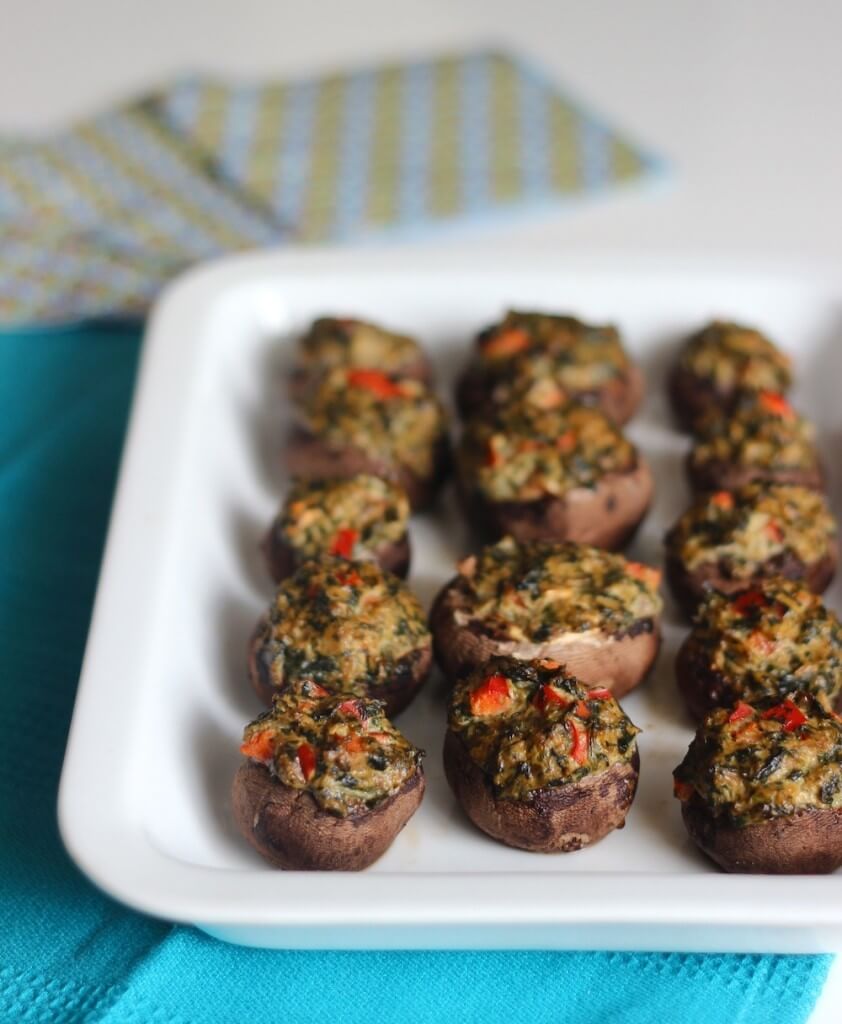 2. Avocado Chickpea Salad with Vegan Pesto
This hearty, yet fresh salad is the perfect option to satiate the appetite of guests who arrive hungry.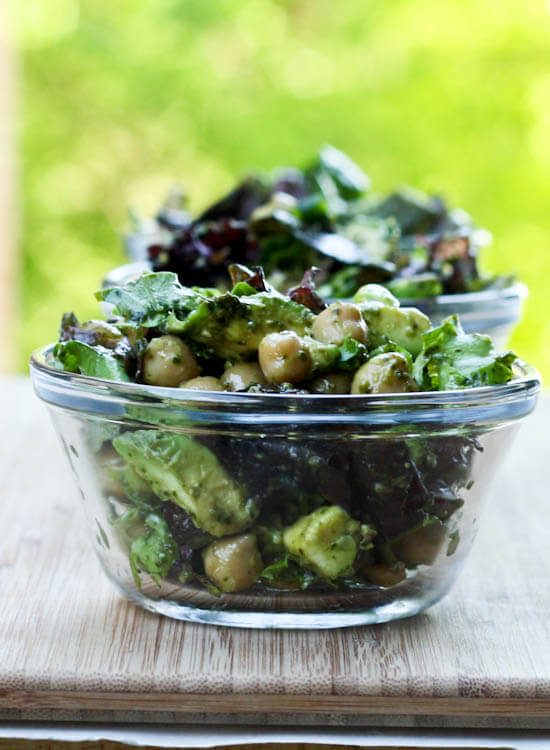 3. Tahini Curried Carrot Salad
Curry isn't just for Indian dishes! Mix it up with this gorgeous orange-colored slaw-style salad.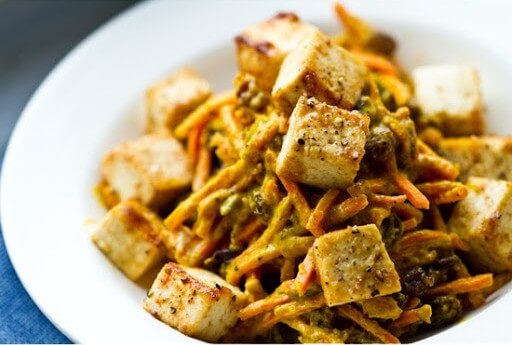 4. Mexican Quinoa Salad Cups with Cilantro Lime Dressing
Think outside the both with a Mexican cuisine-inspired meal! Start it off with these simple, healthy dippers.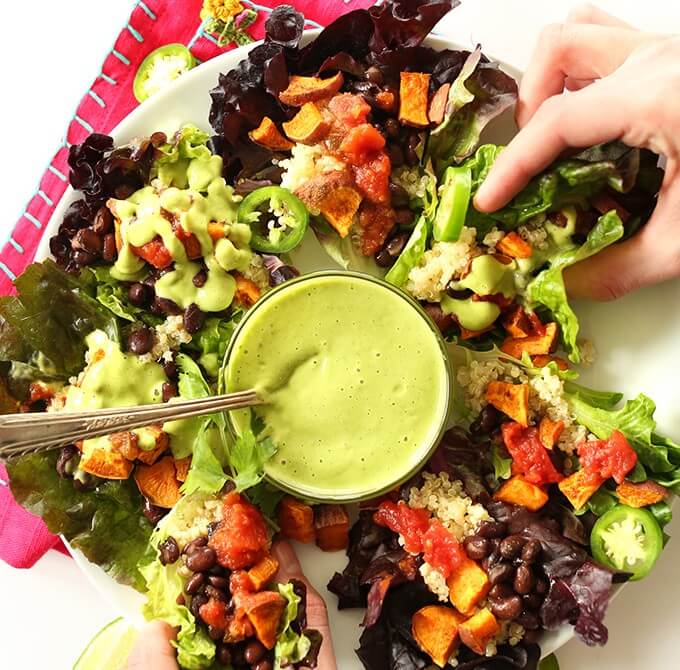 5. Wild Garlic Pesto Snails
In lieu of the traditional bread roll basket, make these nutty pinwheel pastries!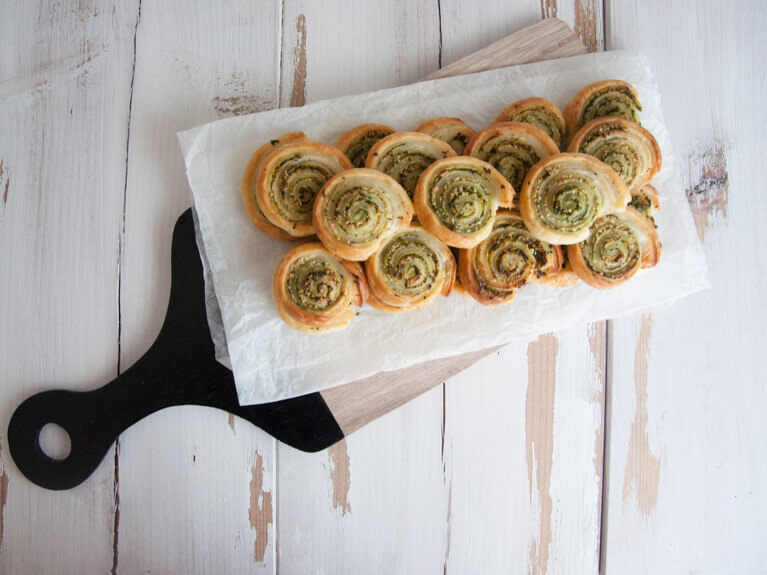 ---
Main Dishes:
6. Lentil Shepard's Pie
Rich, filling, and has everyone's favorite ingredient (potatoes) on it. Yum!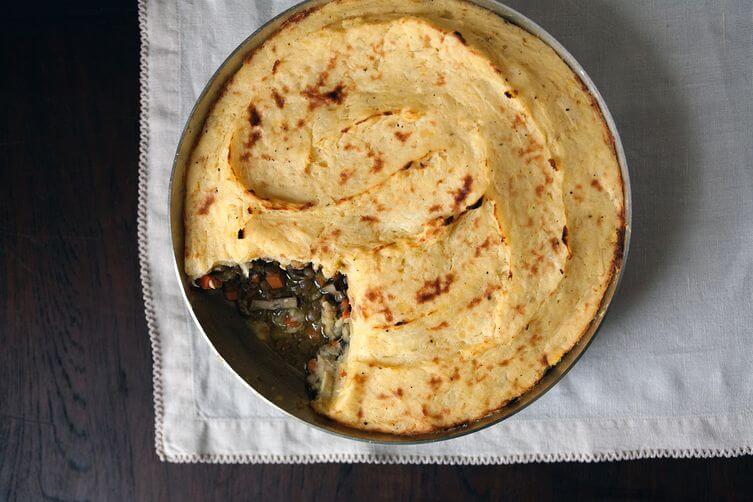 7. Winter Enchiladas with Pumpkin Enchilada Sauce
Continue the Southwestern food theme with these autumnal enchiladas. The root vegetable filling and pumpkin sauce kicks this one up a notch.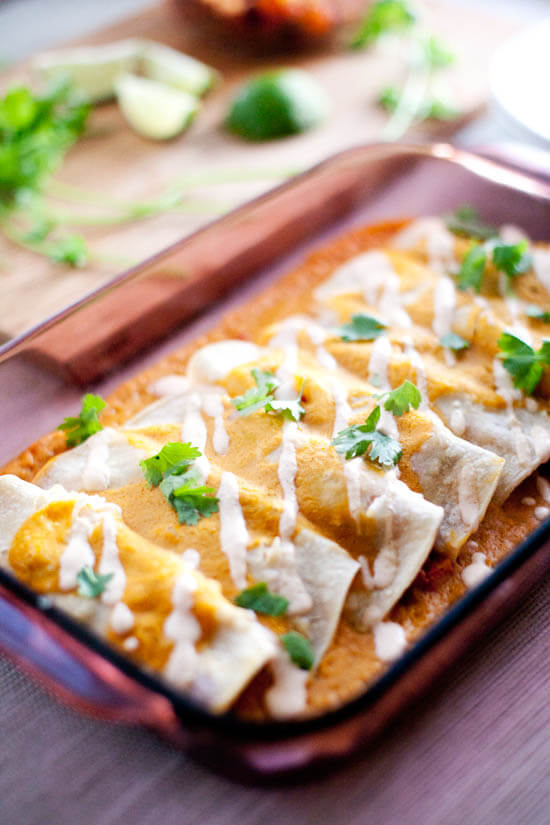 8. One Hour Pot Pies
Short on time? No problem! Throw together these simple vegan pot pies that are always a crowd pleaser.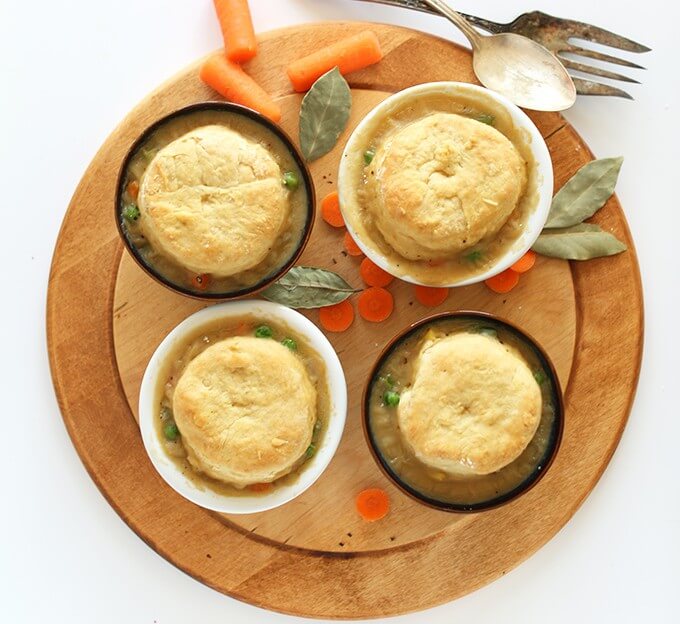 9. Creamy Mushroom and Kale Lasagna
What turkey? Wow your guests with this densely-layered veggie-based lasagna.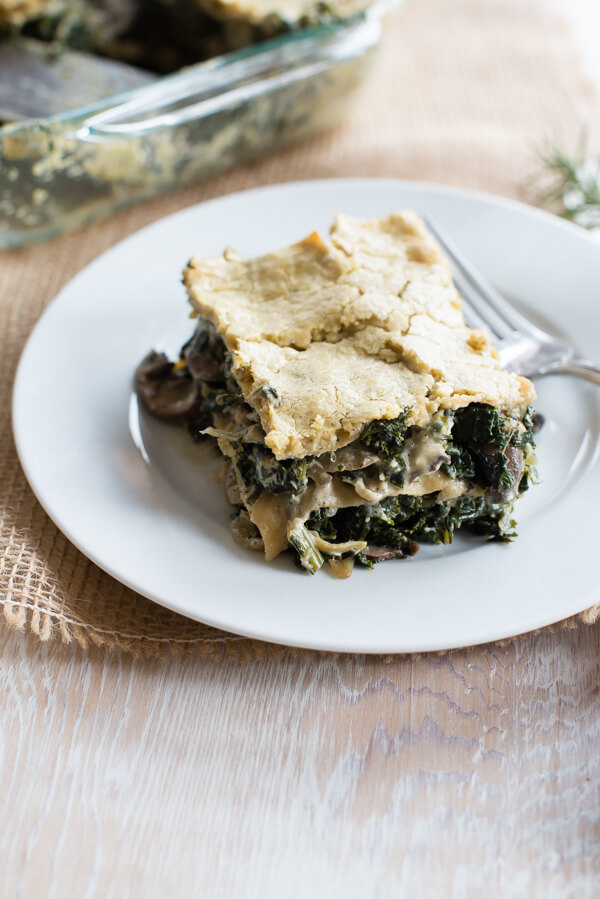 10. Mushroom Bourguignonne
A vegan twist on one of Julia Child's most notorious dishes! Bring some french inspiration to your table this Thanksgiving with bourguignonne.
---
Side Dishes:
11. Sourdough Stuffing
Not your mama's stuffing! Or if it was…your mama made some deliciously vegan stuffing!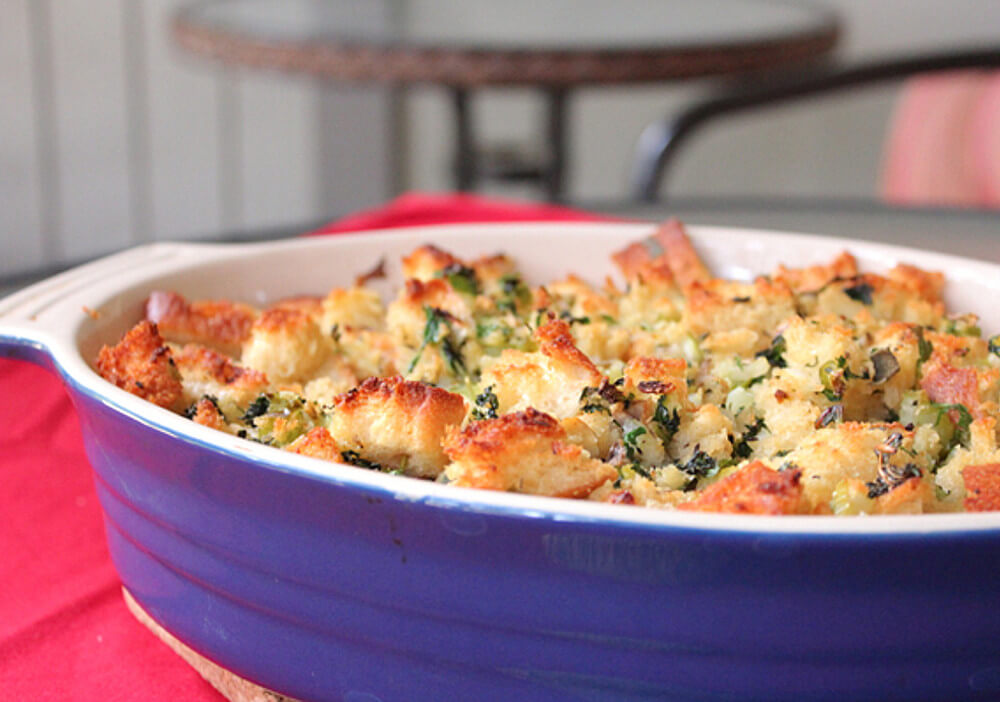 12. Hummus Mashed Potatoes
The creamy-ness of the hummus makes these mashed potatoes a dish no one will forget!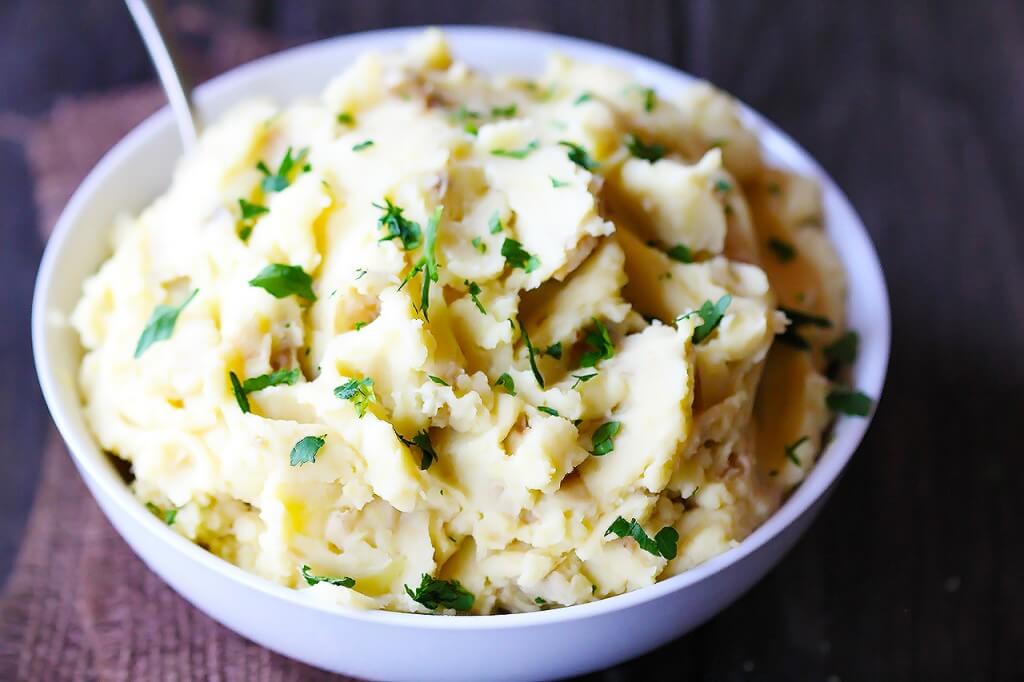 13. Roasted Brussels Sprouts with Coconut Ginger Sauce
Add a spicy kick to one of our favorite green vegetables!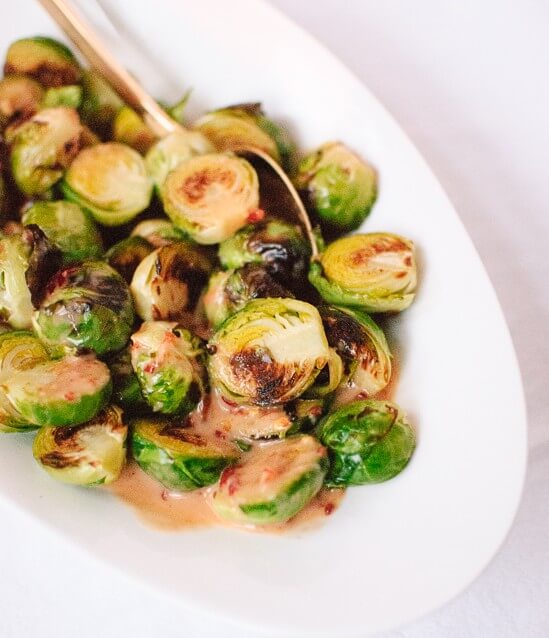 14. Creamy Scalloped Potatoes
Creamy, nutty, and totally delicious. Everyone will want seconds of this side dish.

15. Green Bean Casserole
Another classic made vegan!

---
Dessert:
16. Pumpkin Hot Chocolate
Because sometimes dessert is drinkable.
17. Brownie Pumpkin Pie with Crunchy Pecan Topping
Brownie and pumpkin pie lovers alike will fall in love with this decadent plant-based recipe.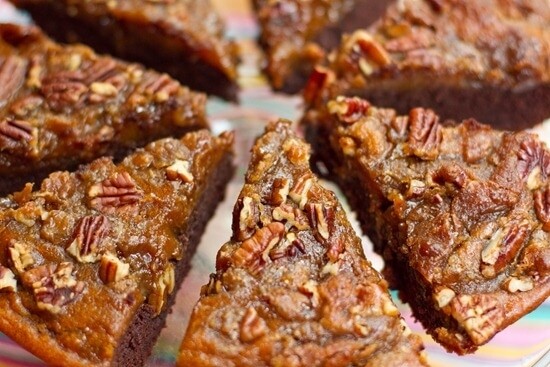 18. Chocolate Fudge Pie
Tofu. The sneakiest of ingredients.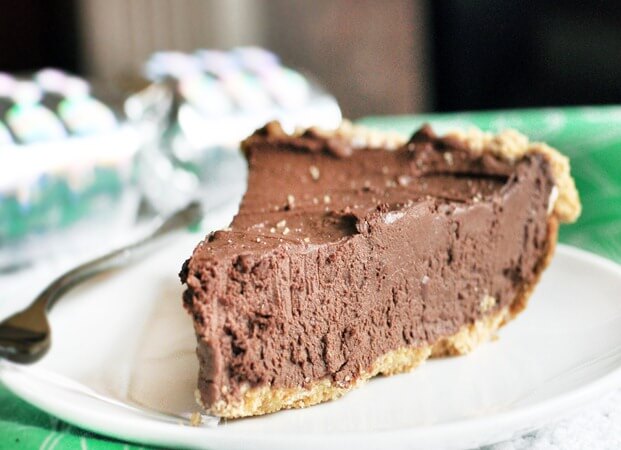 19. Maple Peanut Butter Fudge
Pair it will a cup of fair trade coffee and you're in foodie heaven.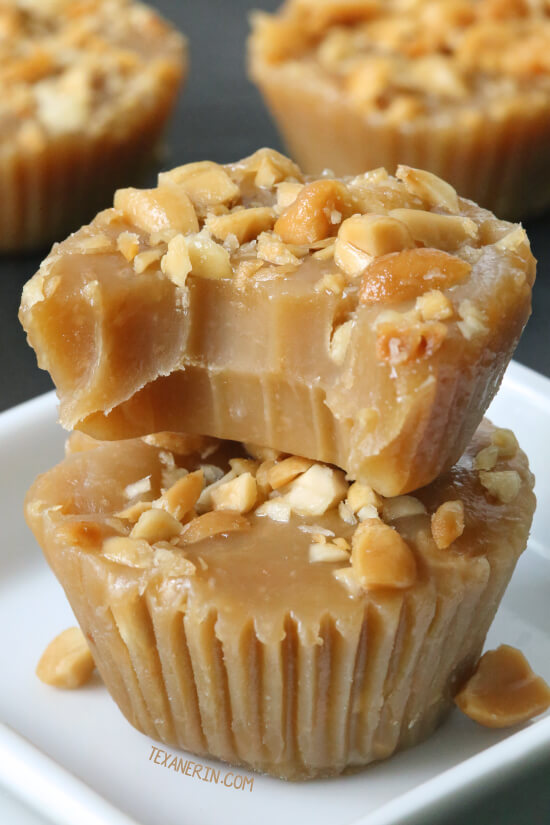 20. Pecan Pie with Maple Quinoa Crust
We dare you to not eat more than one slice.