"Flowers always make people better, happier, and more helpful; they are sunshine, food and medicine for the soul." – Luther Burbank
Blog Image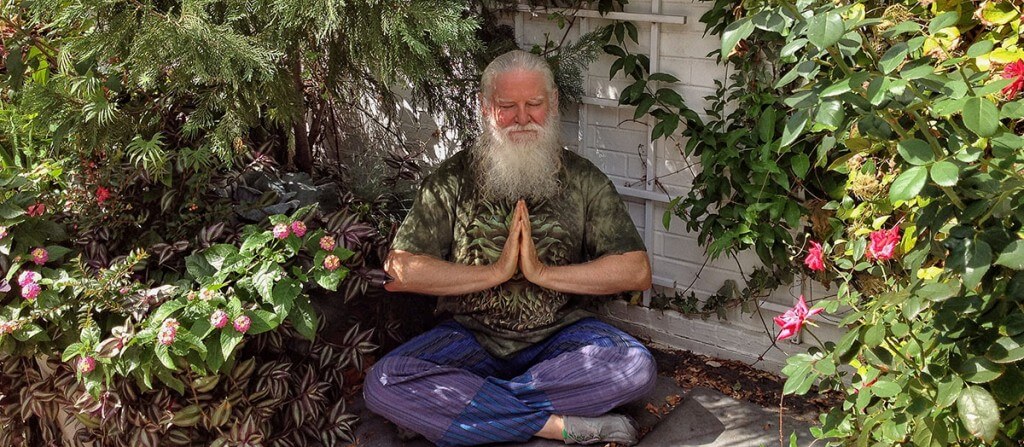 I grew up in rural Michigan surrounded by woods teeming with plant life. My playground included a river, a swamp, a stream that flowed from the roots of a tree, and every kind of plant my young mind could imagine. As a teenager, I became fascinated with Euell Gibbons' book, "Stalking the Wild Asparagus" and thus began my love affair with foraging for wild, edible plants. But that all changed at the age of twenty-three when I packed up my guitar and a duffle bag and migrated to the big city – San Francisco, CA – in hope of becoming the next John Denver. That, however, is a story for another time…
Blog Image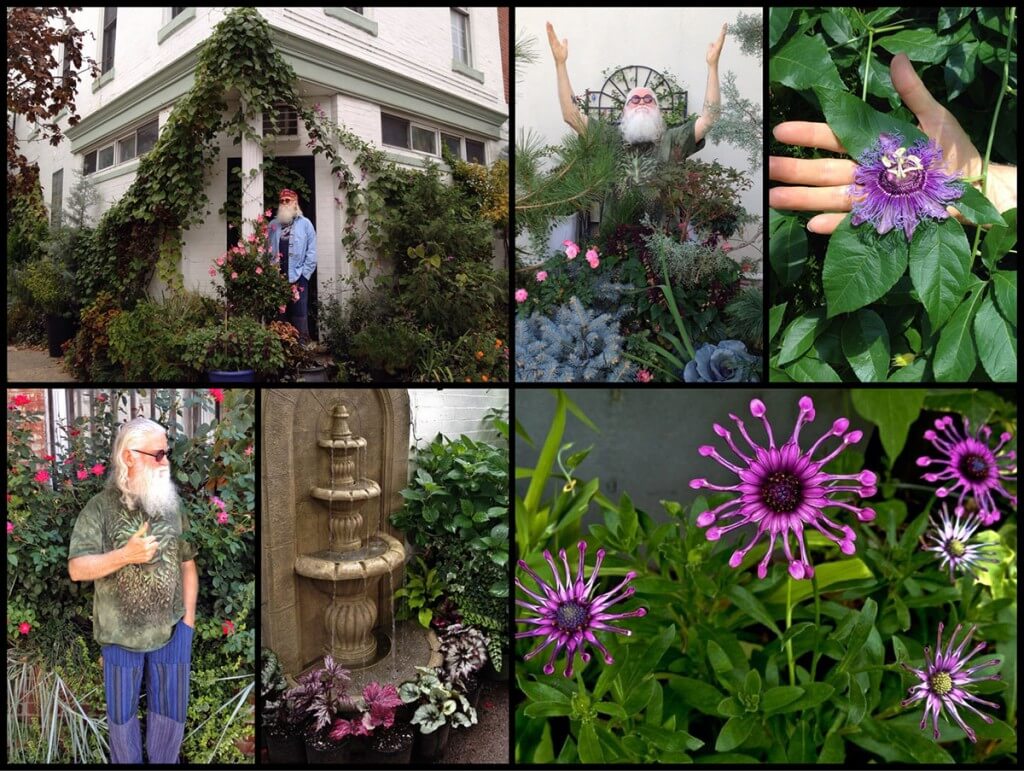 This story takes place in another big city – Philadelphia, PA – and it involves the greening of the area around the home I share with my wife, Betsy Alexander, and our six cats. Betsy is an avid gardner in addition to being a wonderful musician, composer, teacher and artist. Her amazing and award-winning container garden has for years created an oasis of colour and beauty on our corner – her palette being dozens of plant and flower varieties, solar lighting, water fountains, and even trees. That's me standing outside my art studio, which is the first floor our our home.
Blog Image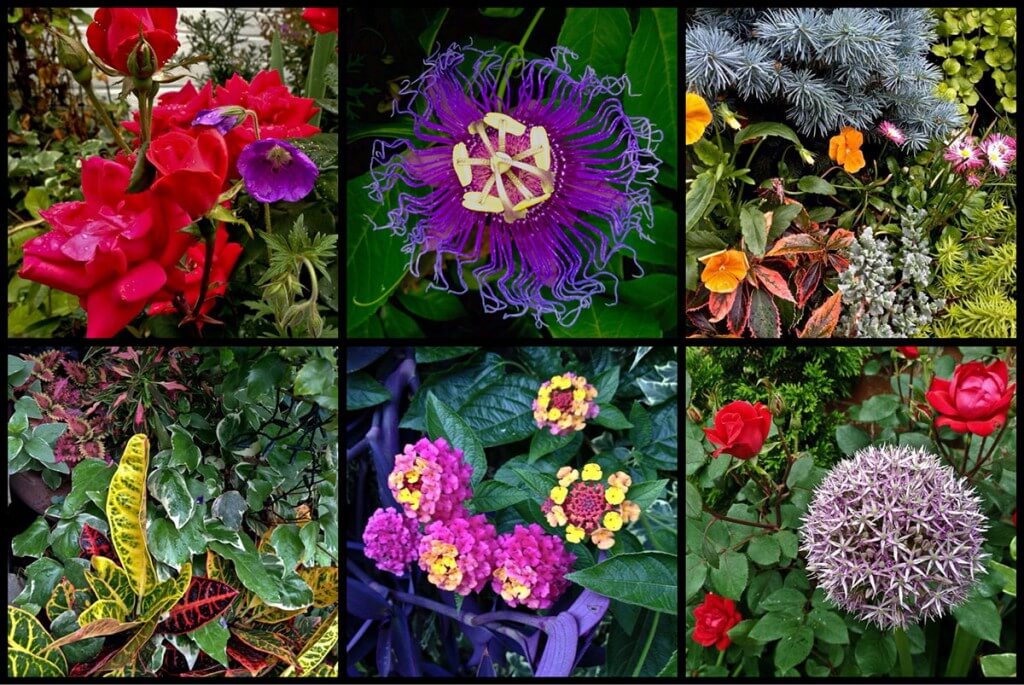 Five years ago, a long-time flower shop on our block closed, leaving a rather gray and barren void. Betsy, in her usual enthusiastic style, decided to do something about it. Plant by plant and flower by flower her own garden began to grow, and by "grow" I mean expand. It expanded both up and down the block and even across the street to the east to an apartment building, as well as to the south to a condo building. Early on, I cautioned her about planting along two sides of the apartment building without first getting the owner's permission. Betsy's response? "What's he going to do? Arrest me for planting flowers?" The owner's response turned out to be one of joy and appreciation.
Blog Image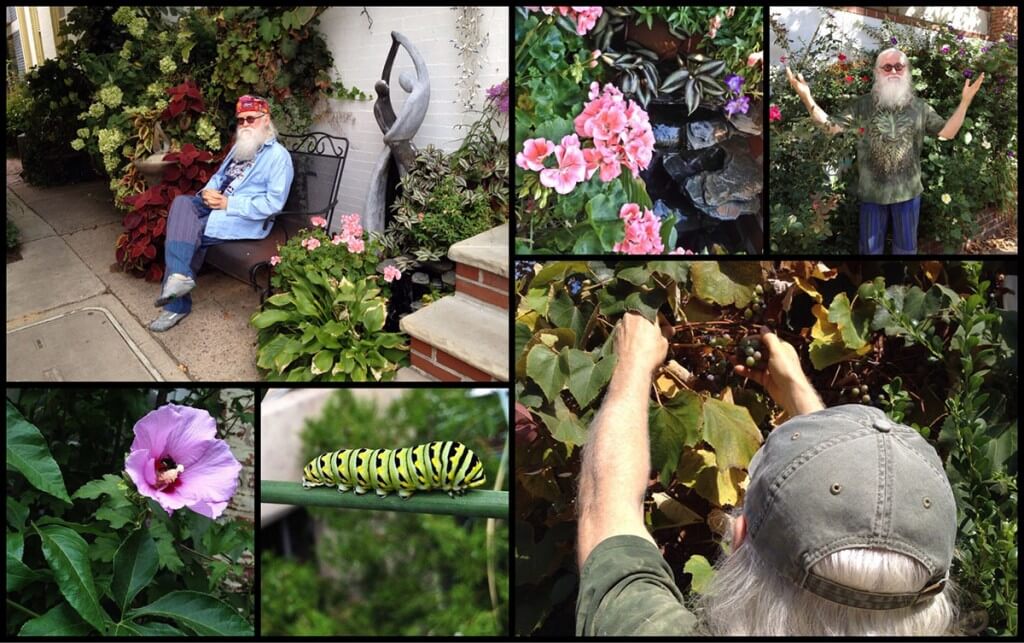 In fact, there's hardly a day goes by without someone stopping to express gratitude for what she has done, or to take photos to share with friends. Some even say they go out of their way to walk past our corner just for how peaceful it makes them feel. And although it sounds like a cliche, I have witnessed many people stopping to smell the roses – and the lavender, rosemary, and even the grapes in August.
Blog Image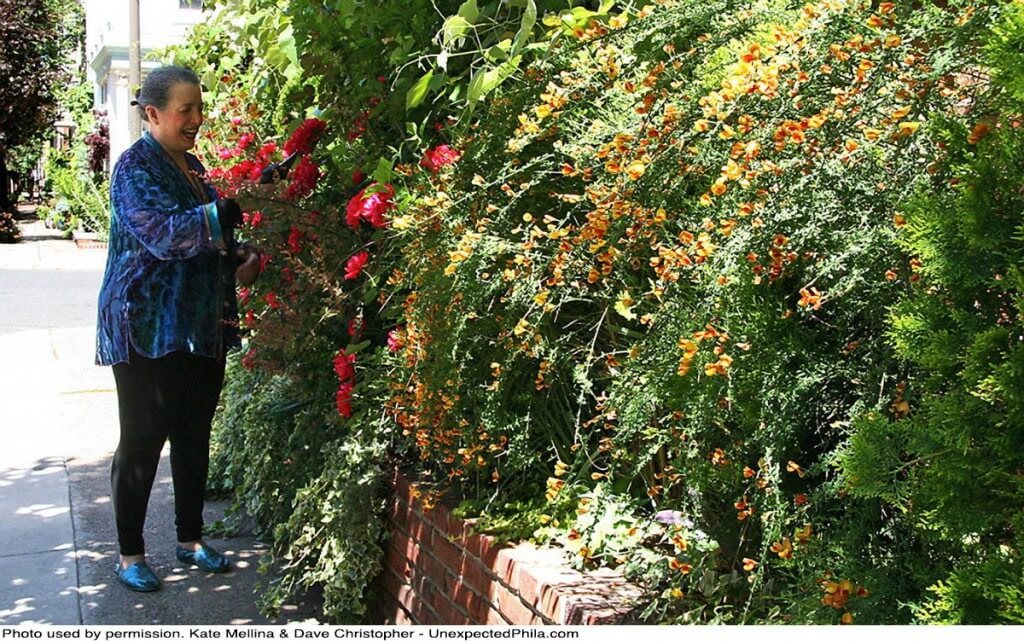 Personally, I find it thrilling to walk out the door to all the green. It really does soften the impact of living amidst the concrete. As Betsy (pictured above) says, "A garden brings everyone together. It's a way to change the world for the better, especially in cities, which can be very harsh."
Blog Image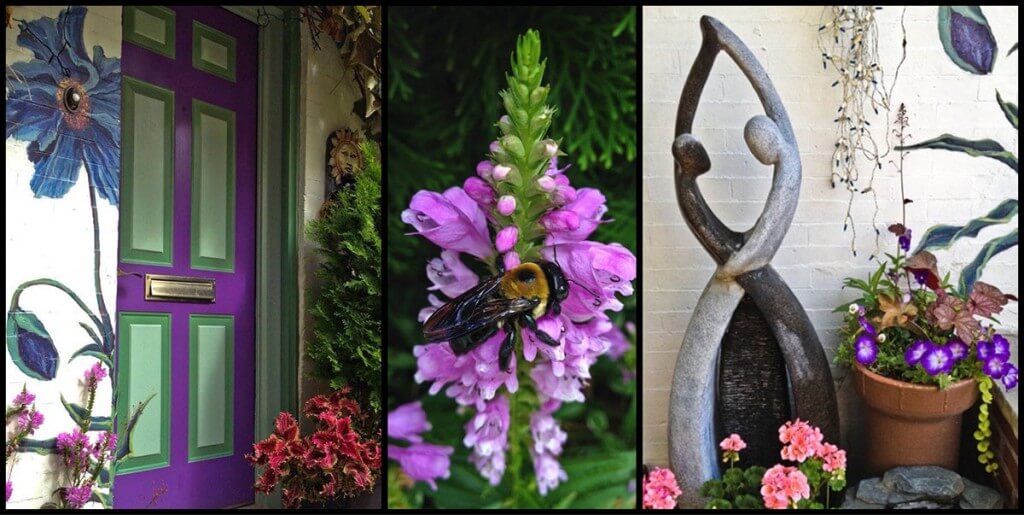 Photos © 2015 by Betsy Alexander, unless otherwise indicated.
For even more on the greening of 23rd and Naudain, check out the article below, "A Garden Of Giving For Everyone" written by Virginia A. Smith for the Philadelphia Inquirer. http://articles.philly.com/2013-07-27/entertainment/40817264_1_vacant-house-garden-lombard-streets
---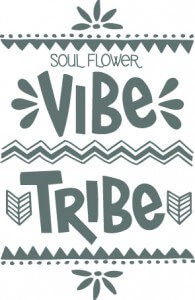 Blog Image
Burnell wore the Puttin' on the Jams Patch Pants
---