Our Organic Cotton Tunic Tops are the perfect versatile fall staple for any eco-friendly wardrobe. Below are 6 of our fave ways to style them…
Blog Image

Fleecy Layers
Pair a fleece cardigan and thigh high knit socks with Twisted Trunk Organic Cotton Tunic Top for a cozy style on cool days.
Colorful Wanderer
Throw on a colorful printed scarf and layer on different length necklaces over neutral shades of black and gray for a look that pops!
Blog Image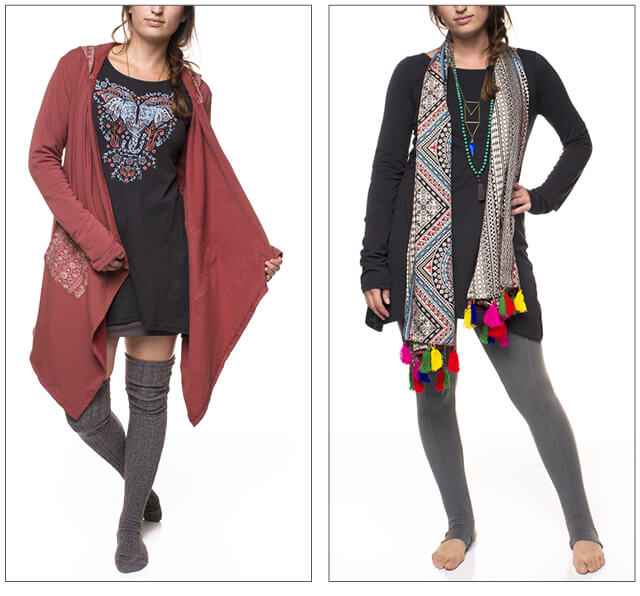 Fleece and Flowers
Rock flower power style prints year round by pairing them with a warm draped cardigan and thigh high knit socks.
Tie-Dye Wonder
Monochromatic tie-dye can make any outfit stand out from the crowd. Pair our tie-dye cardigans with a basic tunic top, neutral leggings, and a mala to finish the look. Blog Image

Earth Goddess
There's nothing better than earthy-toned tie-dye! Olive and plum hues pair perfectly with our Mudmee Fringe Tie-Dye Shawl.
Comfy and Chill
Make a statement with a splash of tie-dye, comfy knit socks and the bold design on this Geo Warrior Organic Cotton Tunic Top .
Blog Image