This mandala was inspired by cupcakes. Wait, what?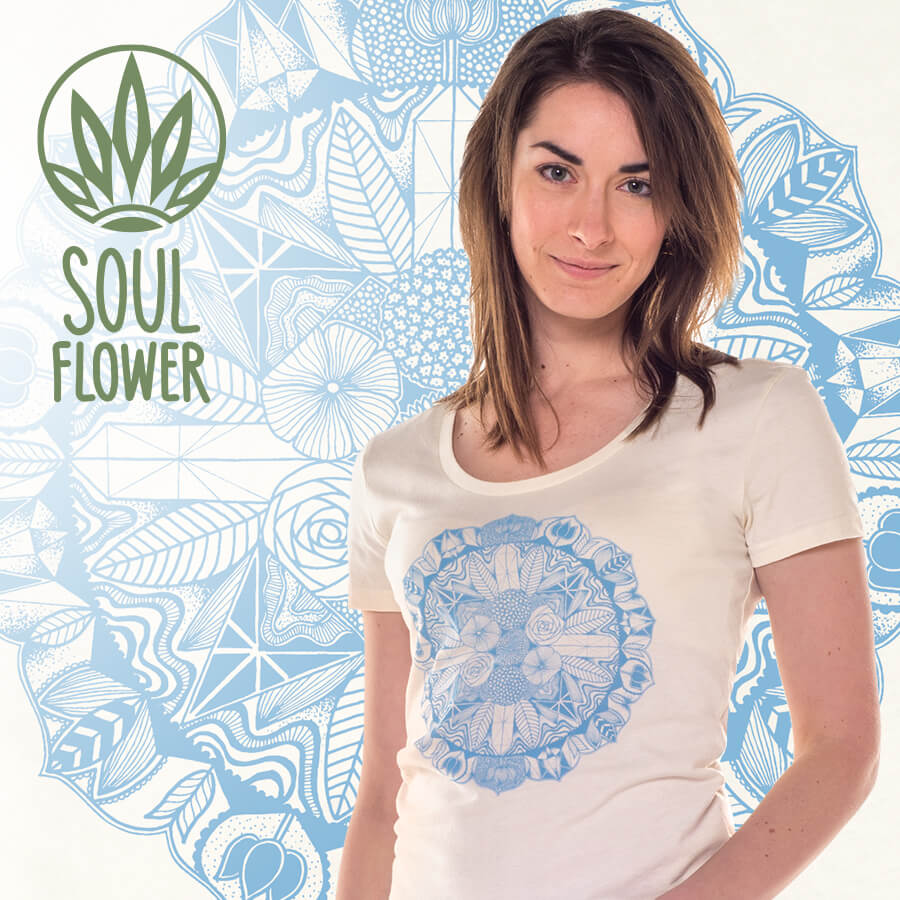 It started the day I saw this instagram post by Real Simple: a photo of what looks like a bunch of flowers, but is actually cupcakes. A cupcake bouquet! For some reason, those tightly-packed flowers gave me an idea. It sparked something. It became the center of my mandala: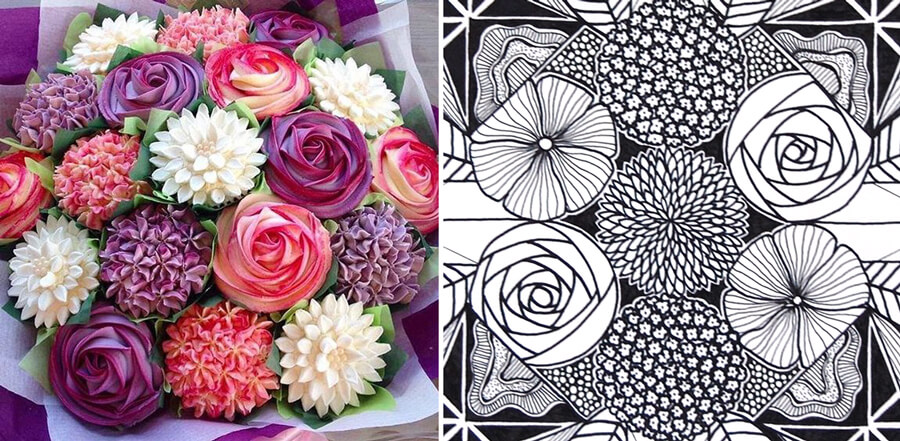 Blog Image
It's funny how inspiration works. You never know when something's gonna "click".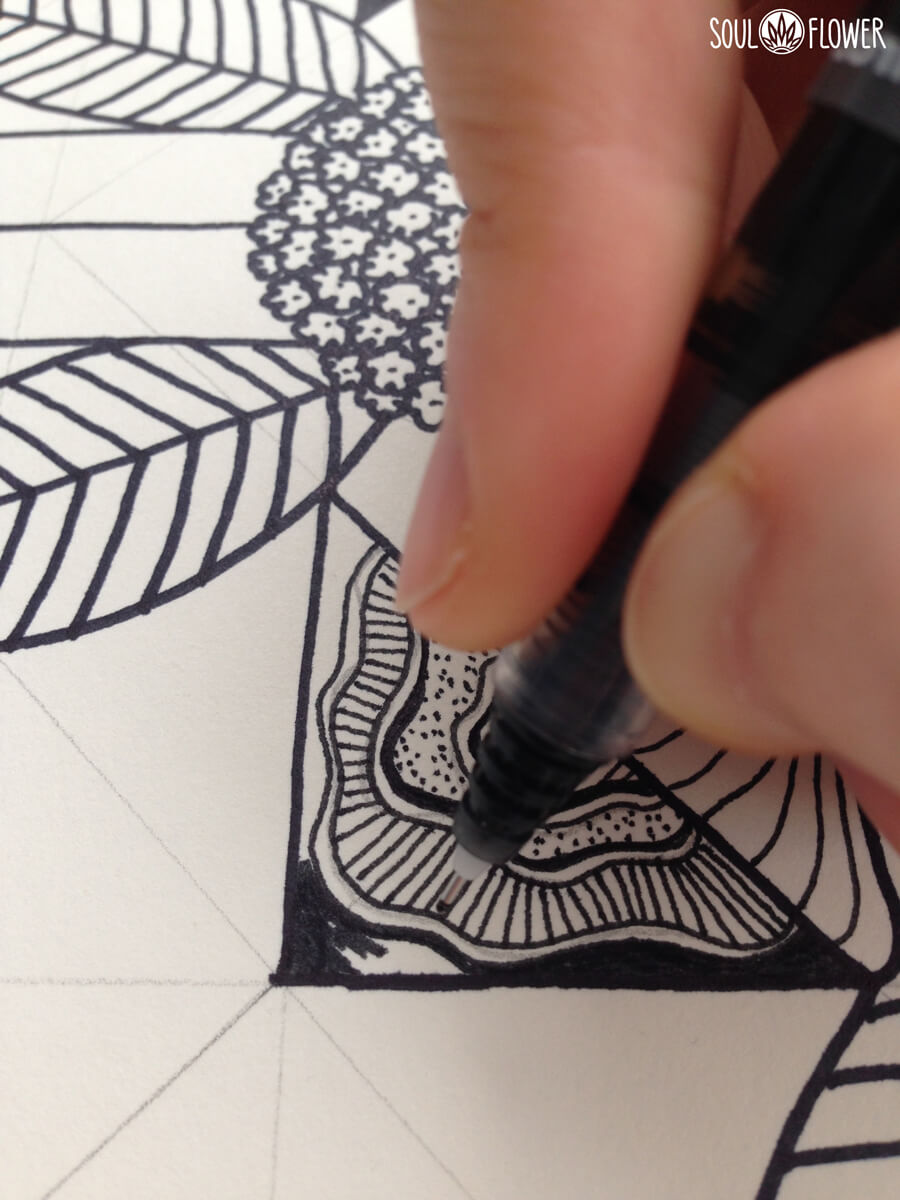 Blog Image
You spend your days taking it all in (life, people, trees and the city and your dog and the color of the sunset, the internet…). You're subconsciously processing, and thinking about nothing in particular. It's like you're gathering all the ingredients for a recipe that is unknown to you. You don't know what you need, and you don't know what you're going to make.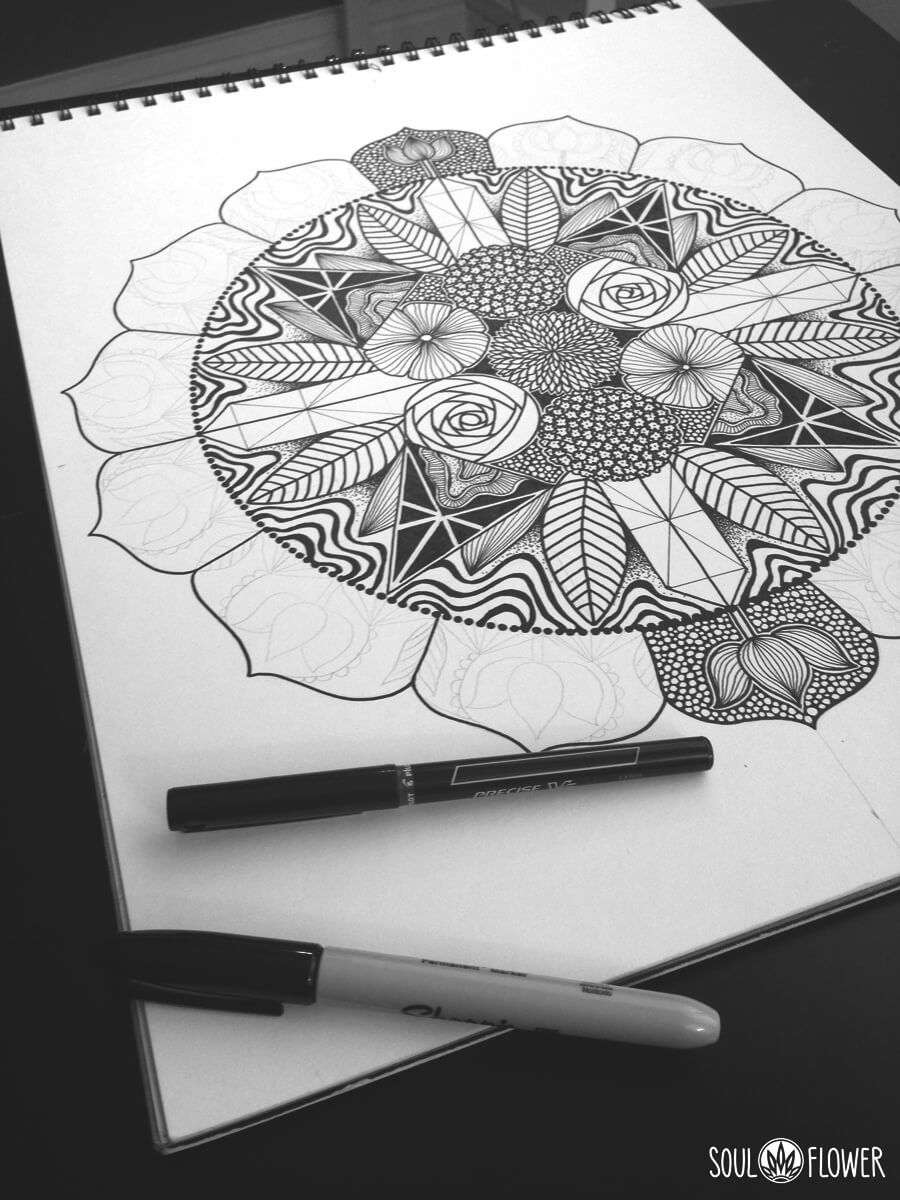 Blog Image
Then, in an instant, you'll have a moment. Inspiration strikes. Suddenly you can see what you can make with all the stuff you've gathered. It feels good to have a vision, to have a plan. It doesn't always work out that way, but when it does it feels good. It feels right. And you go with it.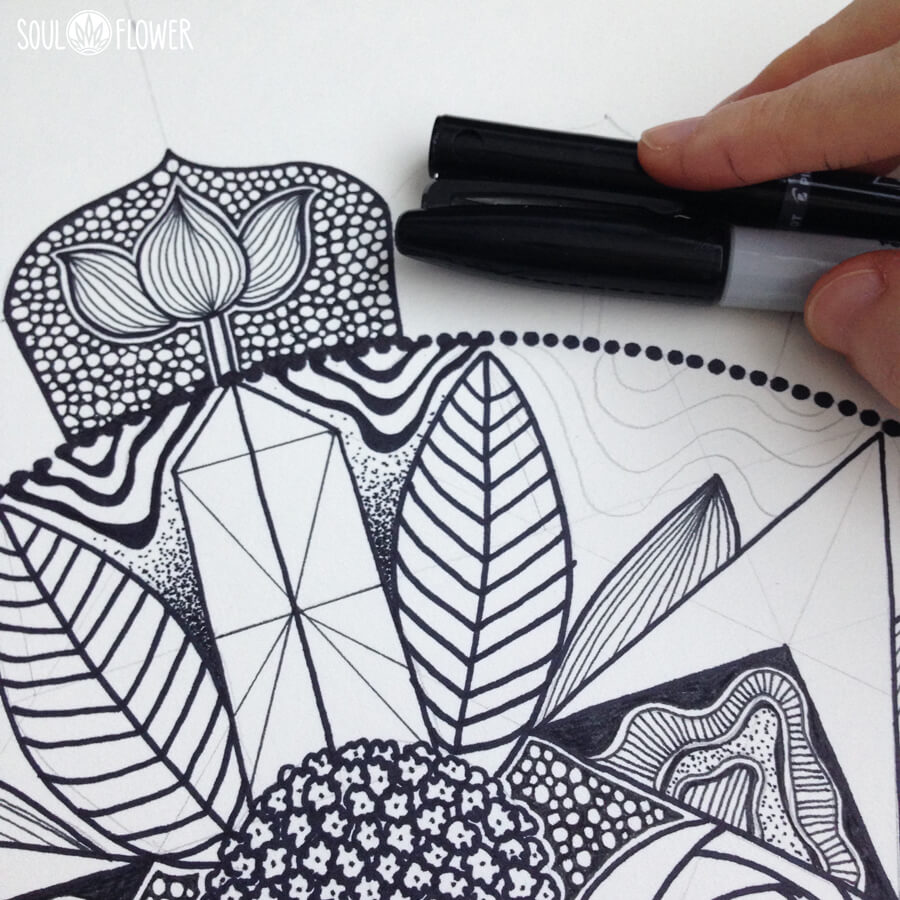 Blog Image
But maybe inspiration isn't some mystical poke from the universe. Maybe we're inspired when we let ourselves be inspired. When we greet our day with an open mind and an open heart. Maybe we're inspired when we allow ourselves to see things differently.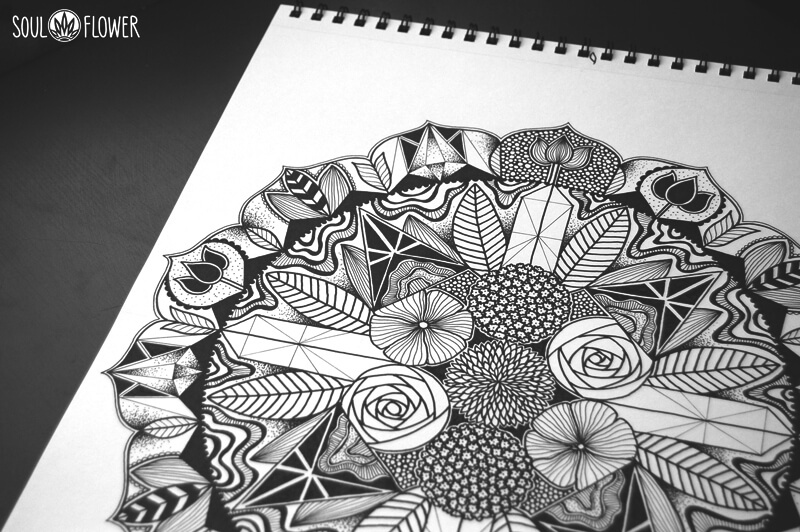 Blog Image
"You need to let the little things that would ordinarily bore you suddenly thrill you."
~Andy Warhol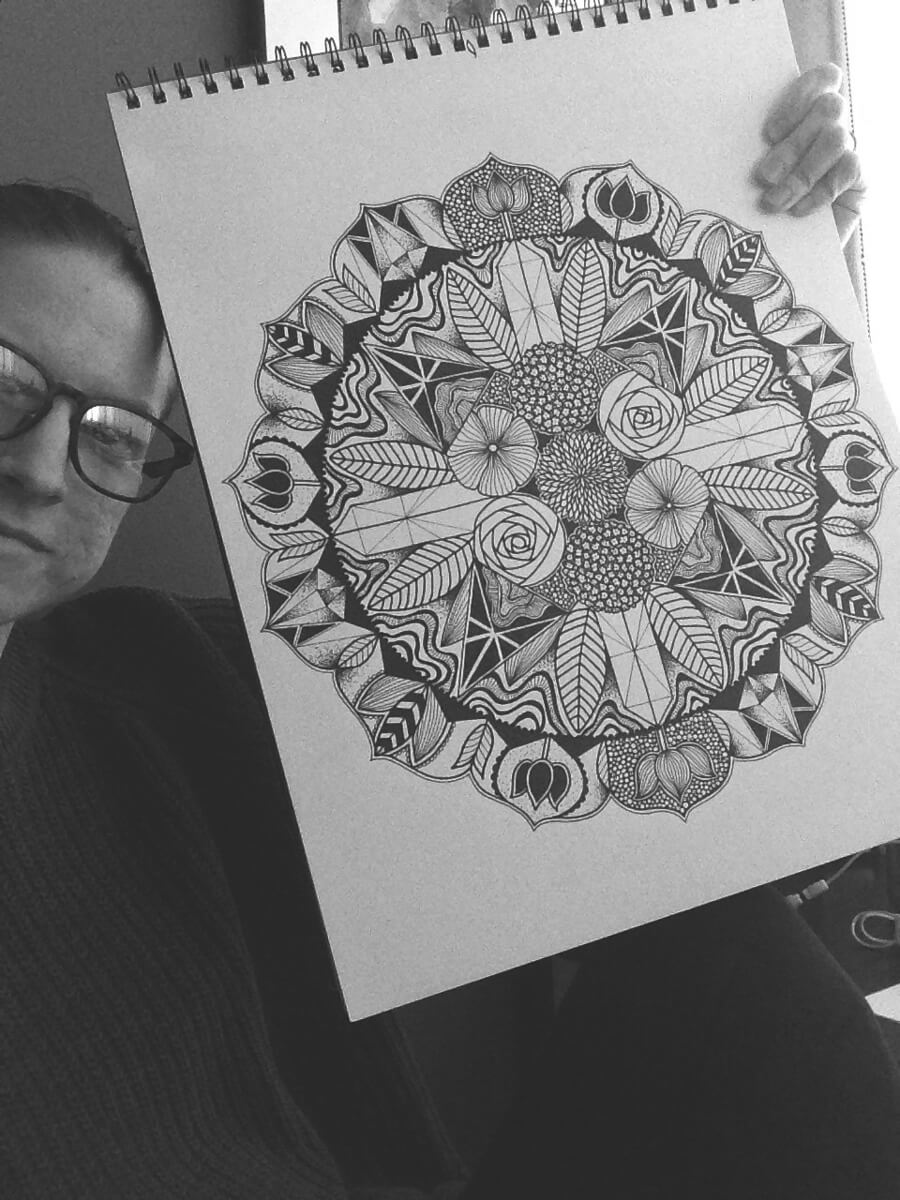 Blog Image
So here's a reminder to stay vigilant and open. Open your eyes, your heart, your mind. Take it all in! Be excited. Find joys and thrills in the little everyday moments… including cupcake bouquets 🙂
~Leiah, graphic designer & artist at Soul Flower
---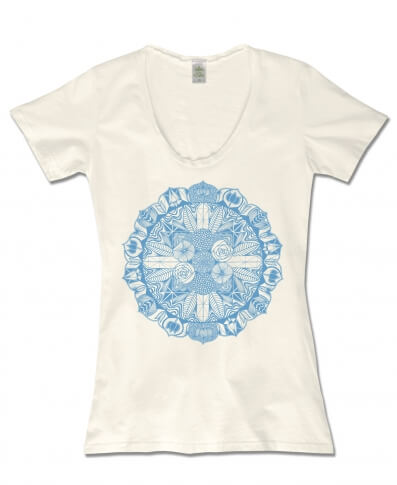 The deets:
Sacred Place Scoop Neck T-Shirt from Soul Flower
available in size S-XXL
100% organic cotton (why organic?)
low-impact dyes (why?)
designed, cut, sewn, and printed in the USA (why?)
cut/sew operation takes place within a 10 mile radius in Los Angeles
screen printed in-house in Minnesota (for real?!)