We recently had an in-house photoshoot where we made our very own Boho Tent (to add little extra texture and color to our model images). It was such a fun project, and a few of our buds have requested details on how we did it. So maybe you have an upcoming party where you want to create a cool chill space? Or just want your own backyard get away for the summer? Let us help you with this bohemian tent DIY – build your very own boho tent, indoor or outdoor!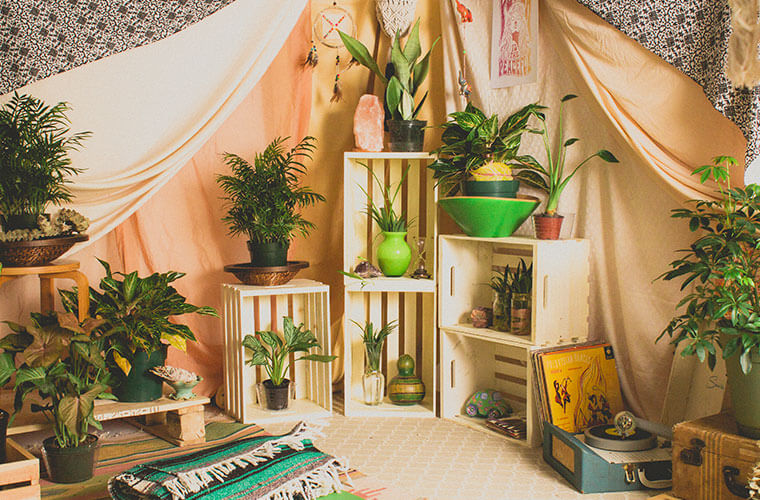 Bohemian Tent DIY
1-Find your materials: clips, clothes pins, fabric, hippie tapestries & rugs/carpet squares. Collect what you have or recycle lost treasures from a local thrift store/rummage sale.
2-Use outdoor shade tent or EZ Pop Up Tent for structural base.
3-Simply start clipping & draping. Take a step back, adjust & go again! Remember to enjoy the creative process, even if it gets tedious.
4-Create your floor with a combo of rugs, carpet squares, & wood pallets.
5-Decorate with plants, chimes, & trinkets lights.
6-ENJOY!
Here are some images of our process to inspire your boho tent!