With Father's Day quickly approaching we created a list of earth-friendly gifts any hippie dad would love. We all know that one hippie dad, you know who we are talking about: the earth lover, campfire builder, epic story teller (around a campfire), mushroom hunter, mountain hiker, music lover, crazy dancer, happy camper dad. He inspires us, makes us laugh and is the best dad around. So if you are seeking unique gifts for a hippie dad, let us help you out a bit to help keep your hippie dad a happy dad…..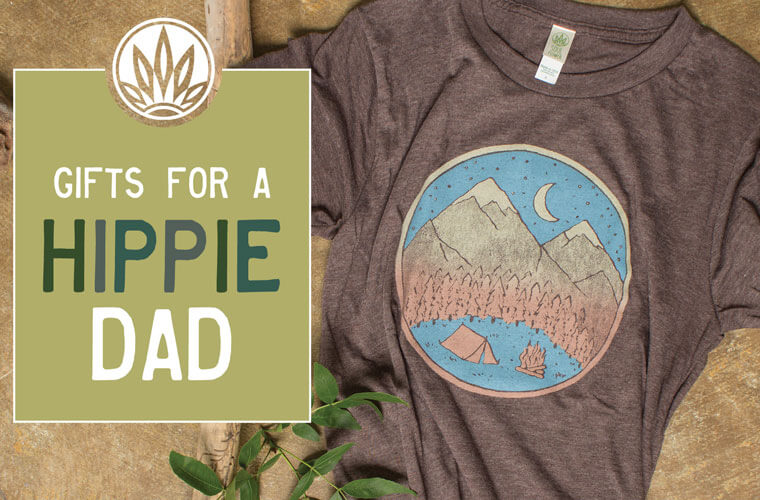 Blog Image
The VW Bus Lover Dad
Happy camper dads usually have it all! But we have a few extra ideas that will make any happy camper hippie dad smile:
1- Wanderlust Organic T-Shirt (featuring a sweet VW bus and desert scene).
2- Some sweet Hippie Stickers to put on his camper or truck.
3- Go Your Own Way T-Shirt (featuring a VW beetle).
4- Striped Hippie Pants
5- A Nature Notebook to keep track of all those awesome adventures.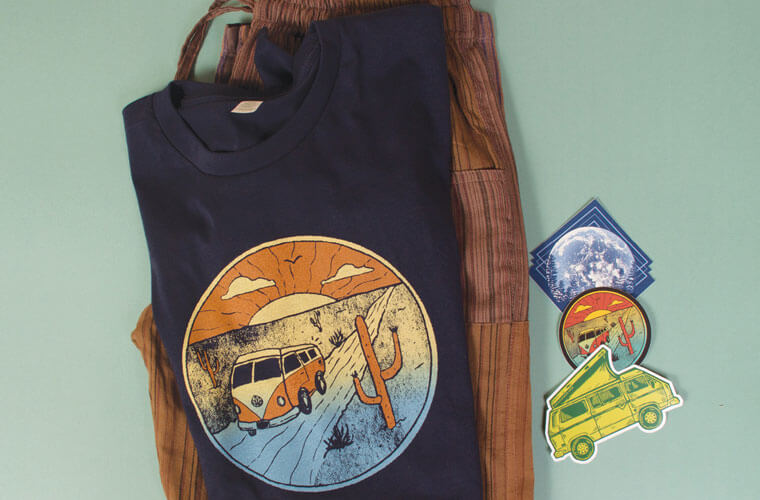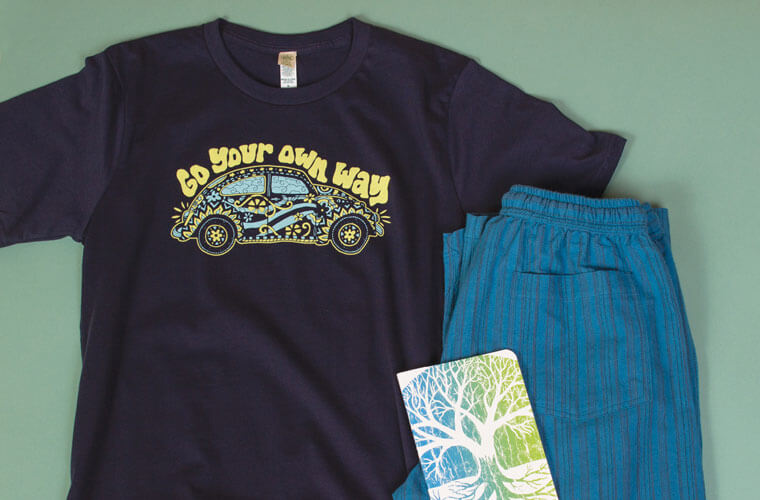 The Cosmic Traveler Dad
Is your hippie dad a crystal loving, chakra aligning, cosmic soul? Try some of our sacred geometry goods and keep the good vibes flowing:
1- A Sacred Geometry T-Shirt
2- Hemp Lip Balm
4- A Simple Message Greeting Card with a personalized note to him!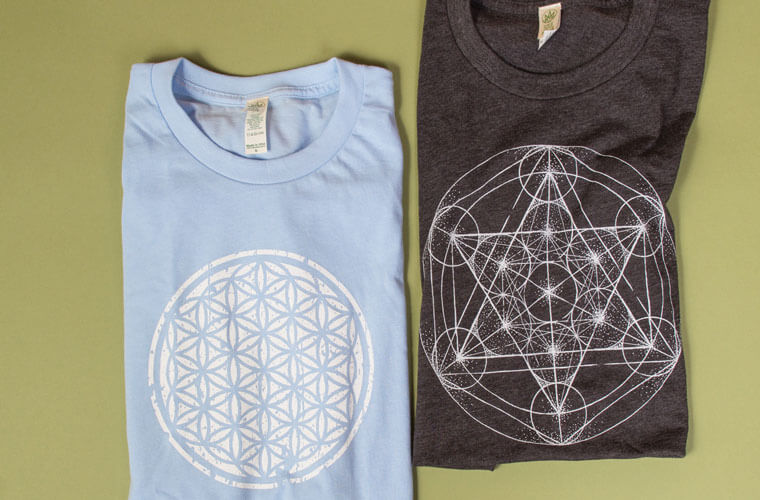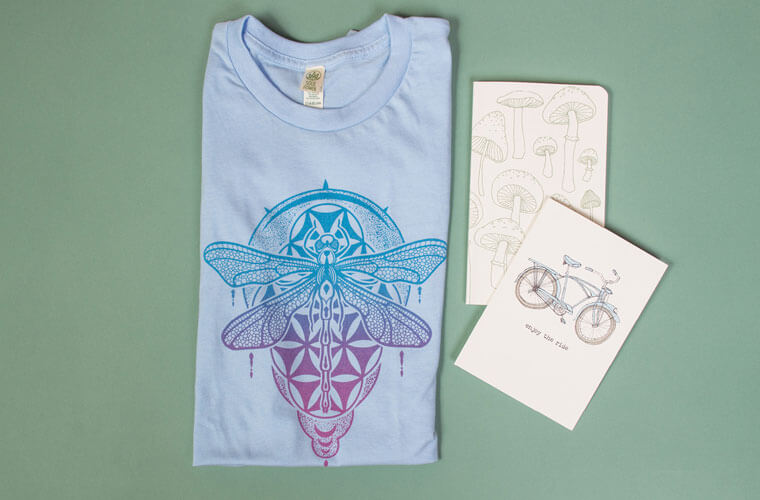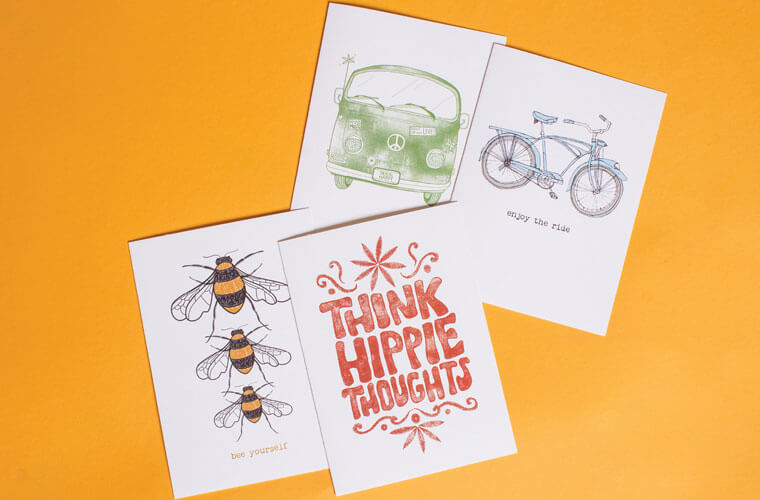 The Mountain Hiker Dad
If your hippie dad is one to spend his time outside, hiking and exploring, we have a few gifts that will keep his hippie soul traveling!
1- Into the Forest I Go items at Soul Flower
2- Hemp Yoga Pants – great for hiking too!
3- Our Tree Hugging Tees: Live Simply T-Shirt, Sacred Pine Hemp T-Shirt, or Into the Forest I Go T-Shirt
4- A walk in the woods with him! Take him on your favorite hike, even a local spot. Most dads love a good geocaching challenge too.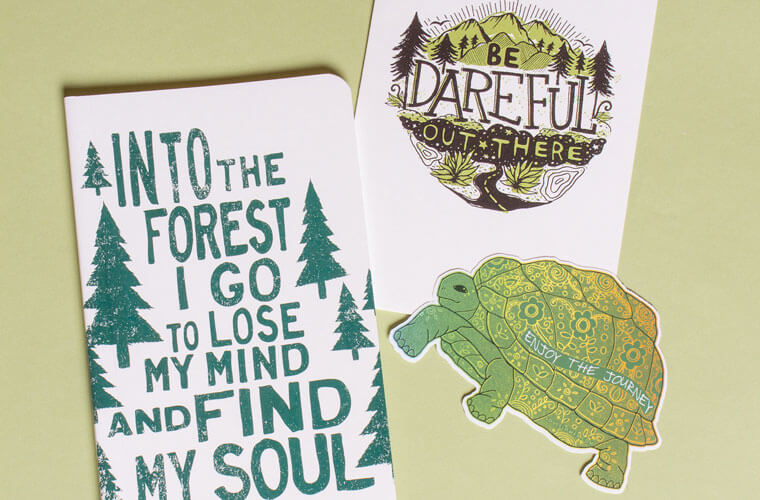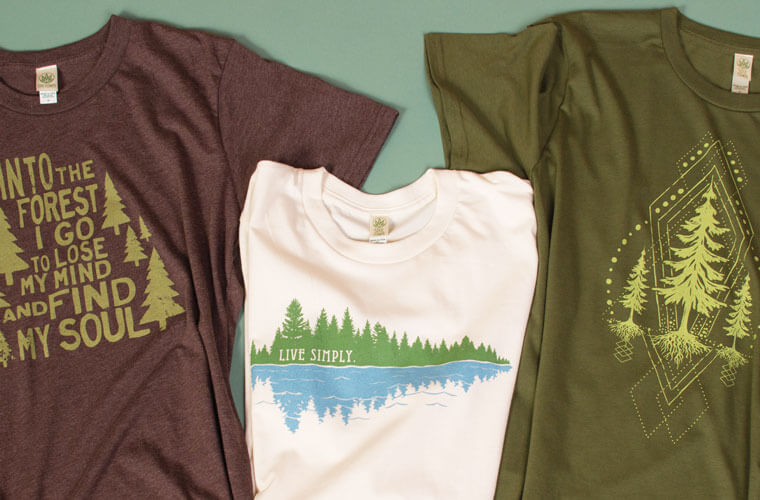 The Yoga Dad
The yoga dad is one who knows how to be present, calm and chill. Some gift ideas:
1- Yoga Class at a local studio
2- New Eco Friendly Yoga Mat & Block
3- A Yoga Lover T-Shirt: Don't Hate Meditate T-Shirt, Free Your Mind T-Shirt, or Plug In T-Shirt
4- A Mala Necklace to help him with grounding and meditation.
6 A Organic Cotton Tote Bag with a yoga message to help spread the positive vibes.