Last summer, I spent a few weeks in lush Portland, Oregon. My husband and I biked and walked everywhere, trying all the vegan food and drinking all the coffee.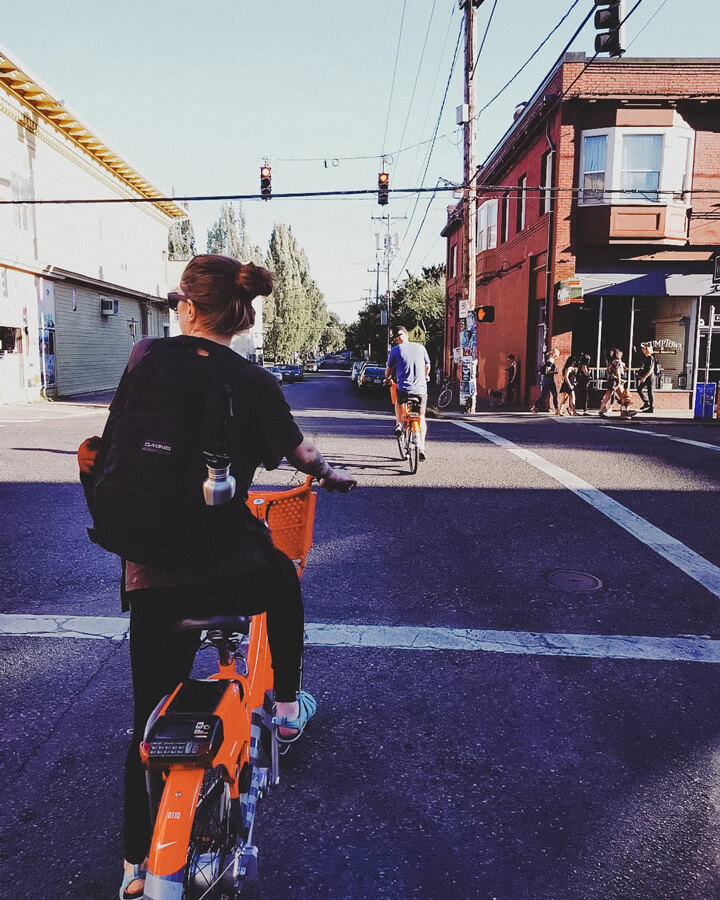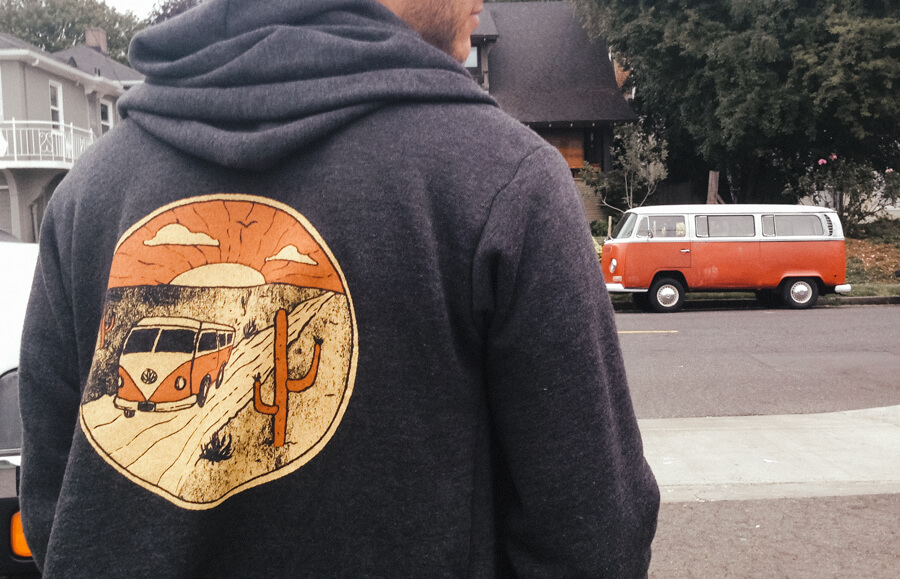 There's something about being away from home and your regular routine – I found a renewed excitement for drawing. I spent hours in coffee shops, long after my latte was gone, sketching and inking and leaving behind eraser dust. Listening to whatever music the coffee shop chose to play.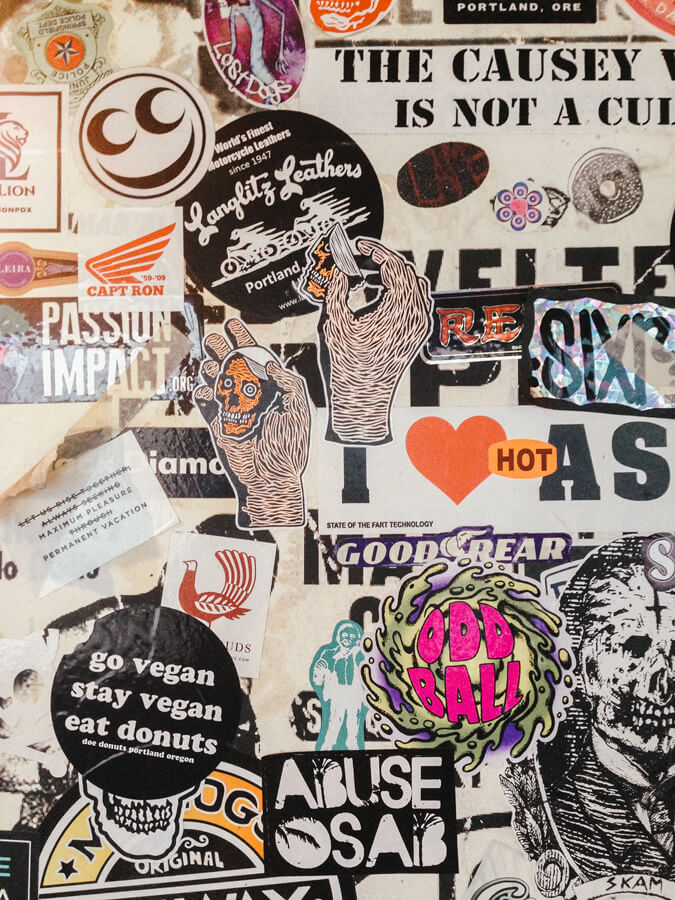 Portland is a city I could see my baby-boomer parents enjoying: people seem to go out of their way to be weird, to be themselves. To dress unlike whatever's considered "popular" at the moment. No matter what I wore while in Portland, I never felt out of place. I never felt pressure to wear makeup. Drawing in public didn't give me anxiety: the stranger, the better, it seemed!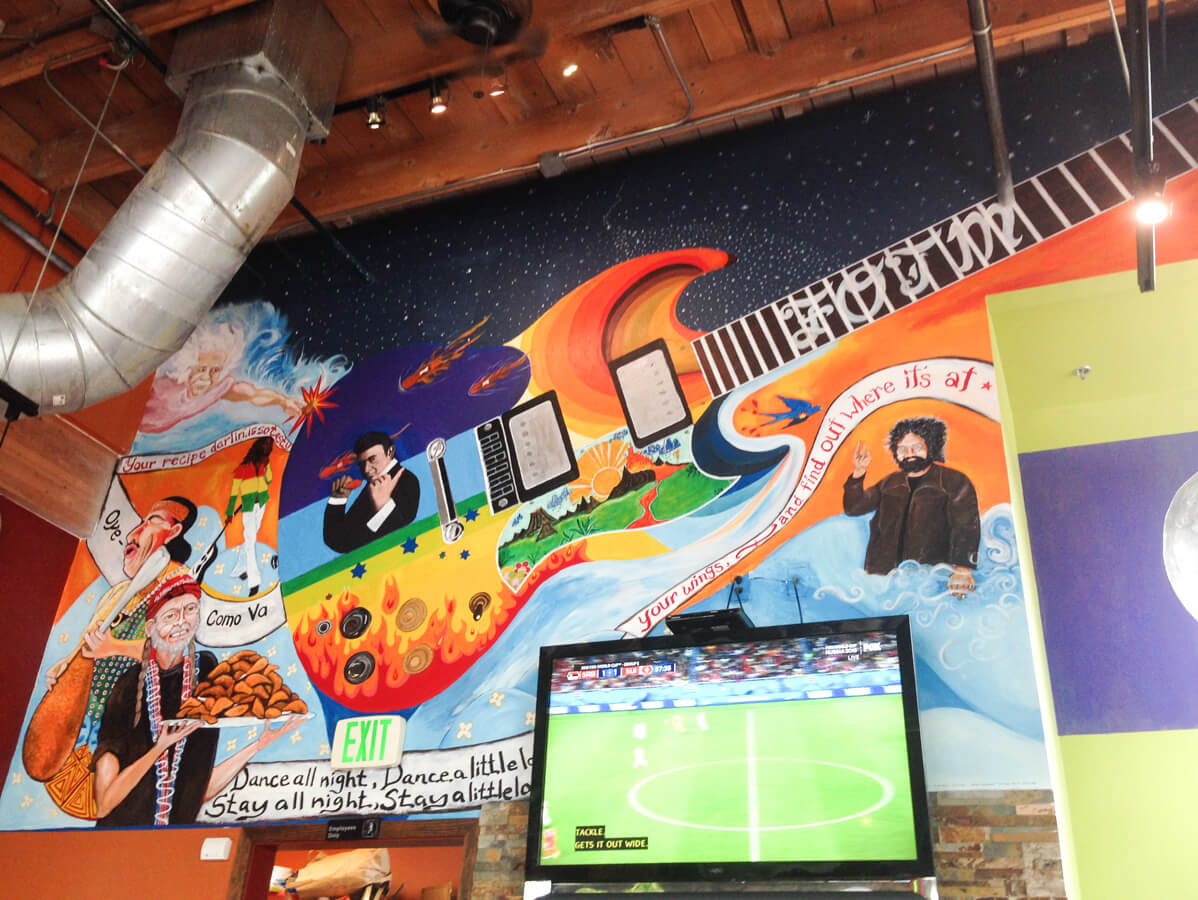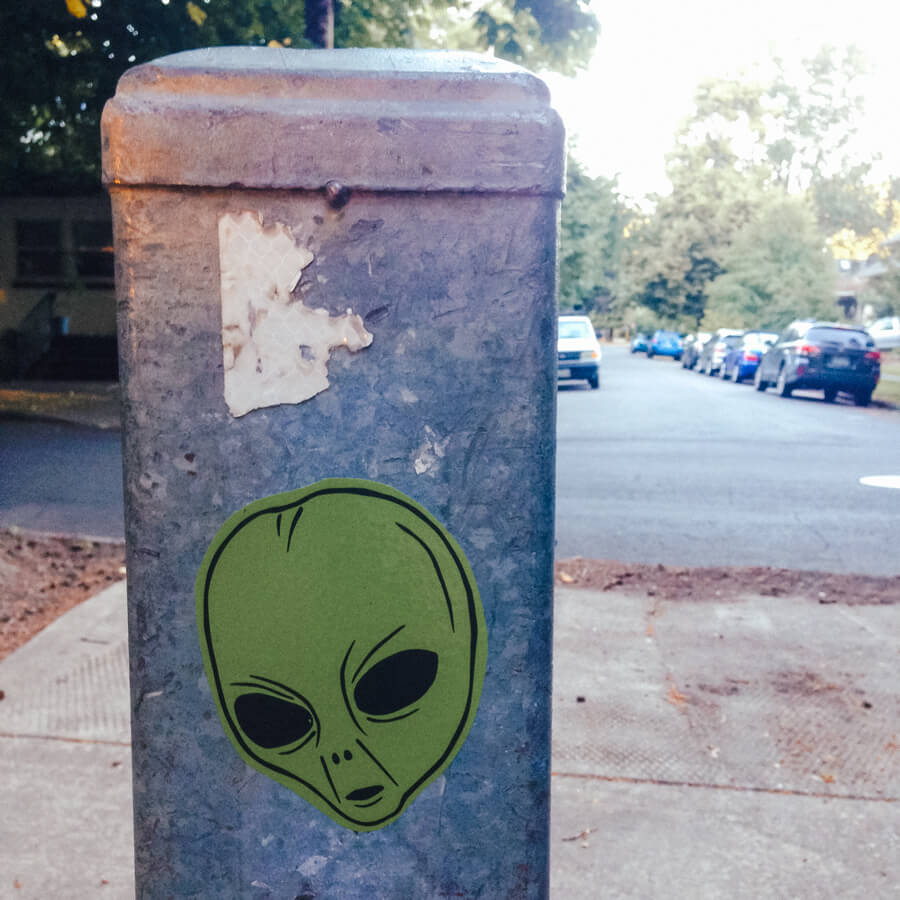 One evening before sunset, we took a walk to a nearby park. The trees were so tall, I felt like we were in a forest. A couple adults were shooting hoops while we occasionally stole a glance their way. We sat on a mossed-out wooden bench with missing slats and talked about how strange it felt to be totally submersed in nature, even in the middle of a city.
On the way back, I spotted yet another delightfully weird alien head sticker and a beautifully shiny white Volkswagen Beetle car. The curves of that car had my hand/eye motors revving: I could totally draw that! And what a blank canvas! Seems so out of place in this city. Perhaps I should funk it up.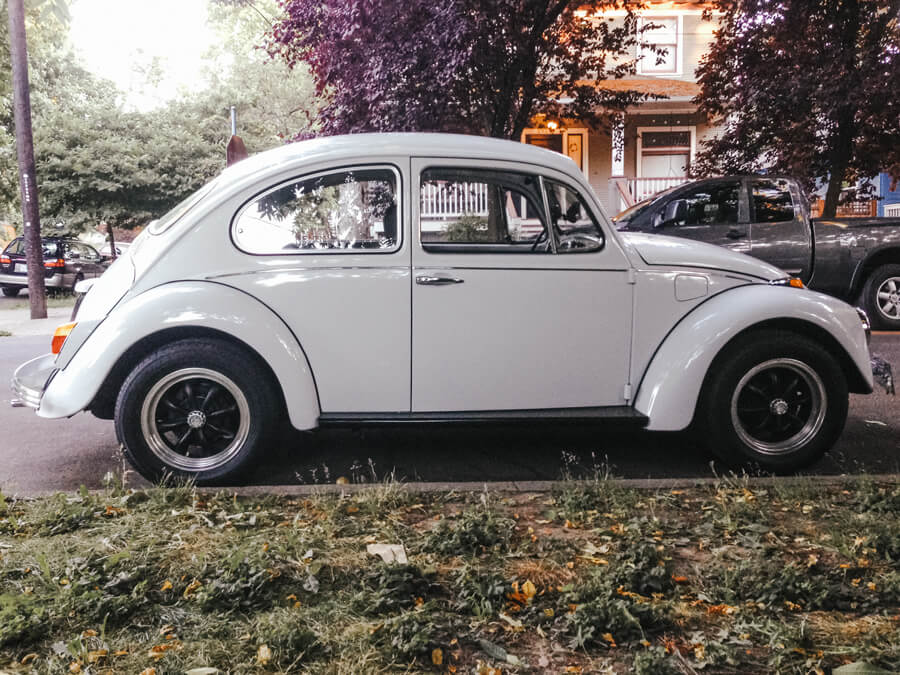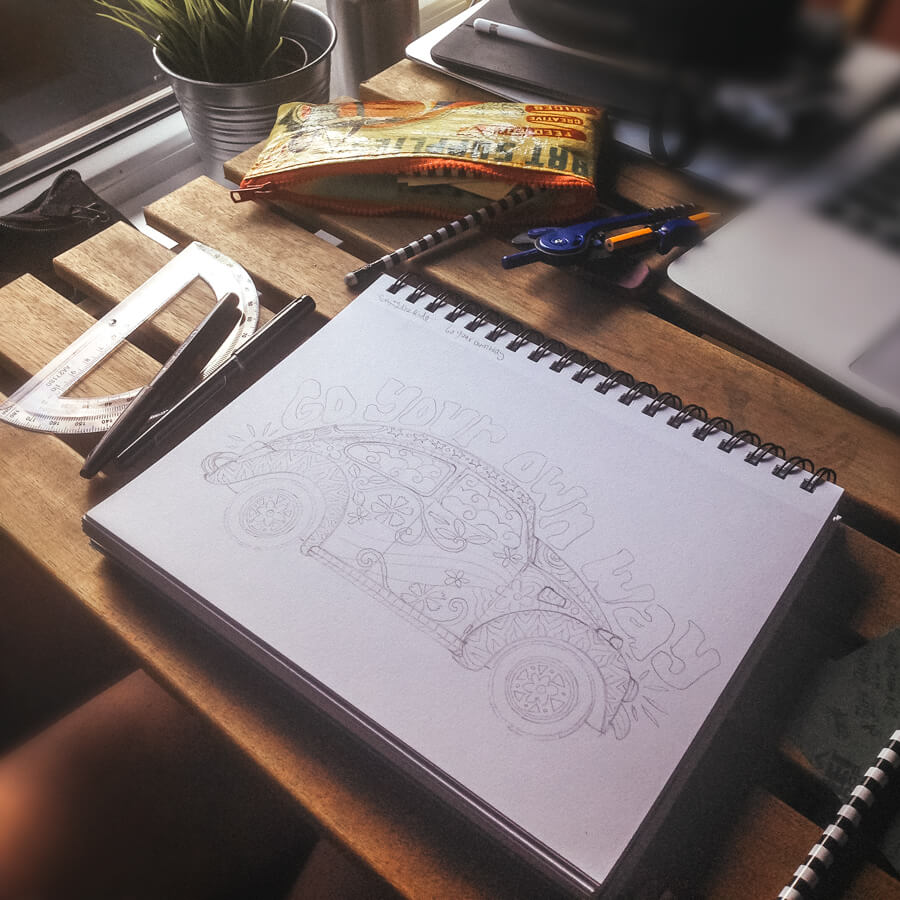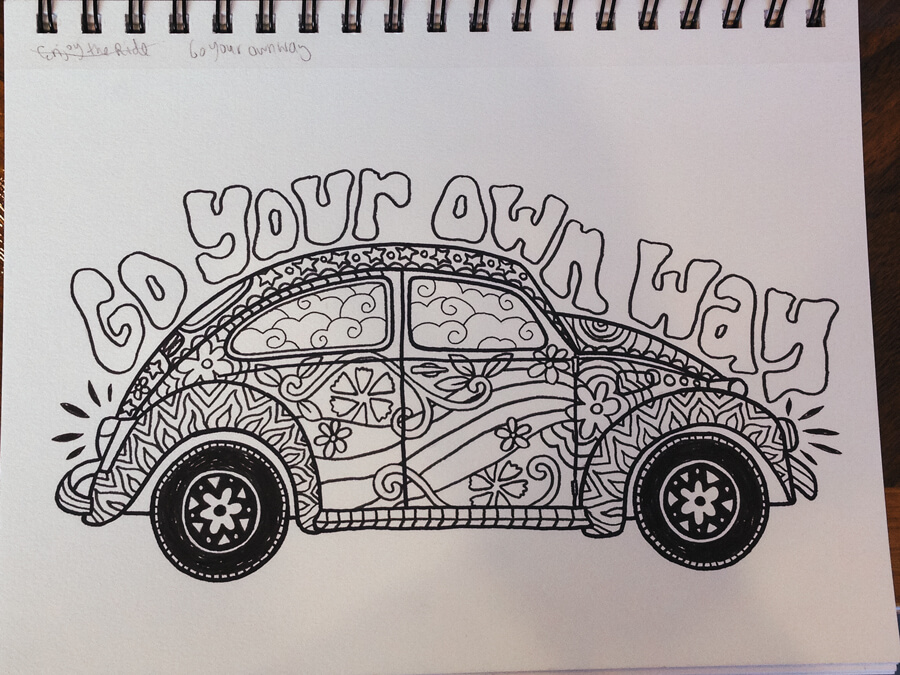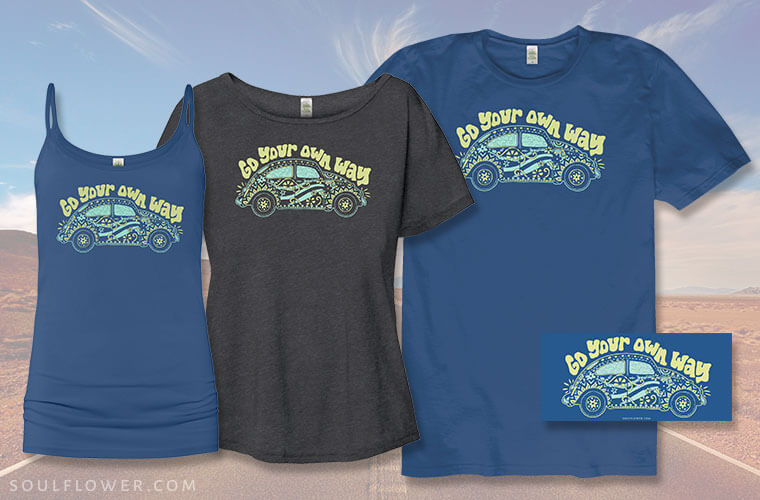 Often when I travel, I feel bad about not "making the most of it" and doing all the touristy stuff that I "should" do in a city. But it's just not my travel style to make a big itinerary, run from one place to the next, and capture all the same snapshots every other tourist collects.
Life,too, is about going your own way: doing your own thing, the way you want to do it.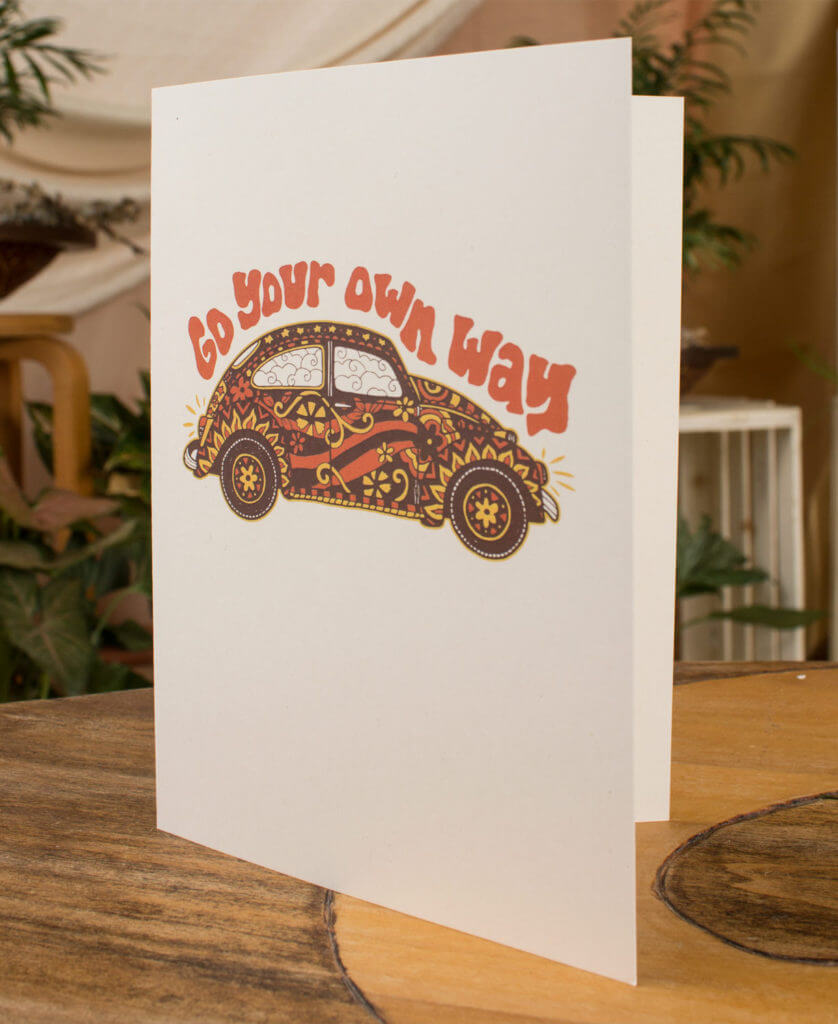 Blog Image
The song "Go Your Own Way" by Fleetwood Mac is actually a breakup song, but out of context, these lines are surprisingly good life advice:
Open up

Everything's waiting for you

You can go your own way!
Keep it weird,
Leiah
artist at Soul Flower