Hippie hearts and rock & roll souls come together and jam out in our Spring/Summer 2018 printed collection! Our Heart & Soul collection features five brand new cuts, including three versatile bottoms that'll pair perfectly with your collection of band tees and Soul Flower tops.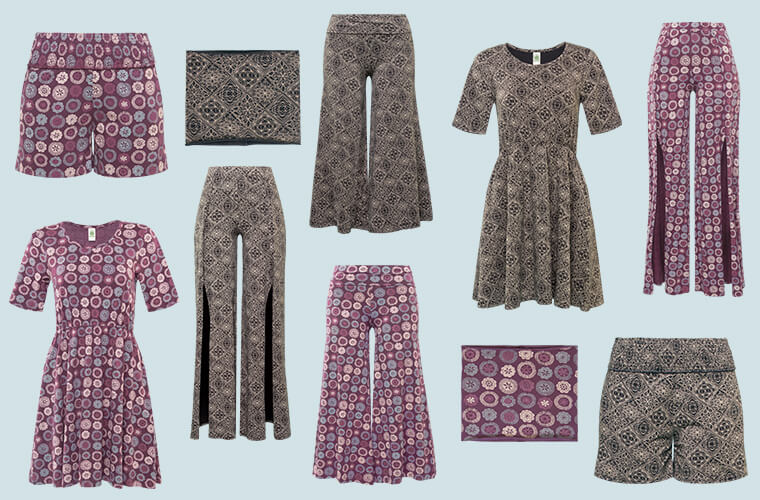 This season, we created two pattern prints: Purple Circles and Black Diamond. One's a little bit hippie, one's a little more rock & roll! Inspired by vintage patterns, tapestries, and sacred geometry, both prints are handmade and unique to Soul Flower. Whether you're ready to dance or in the mood to chill, put on some tunes and get lost in the music. Let your heart & soul flower!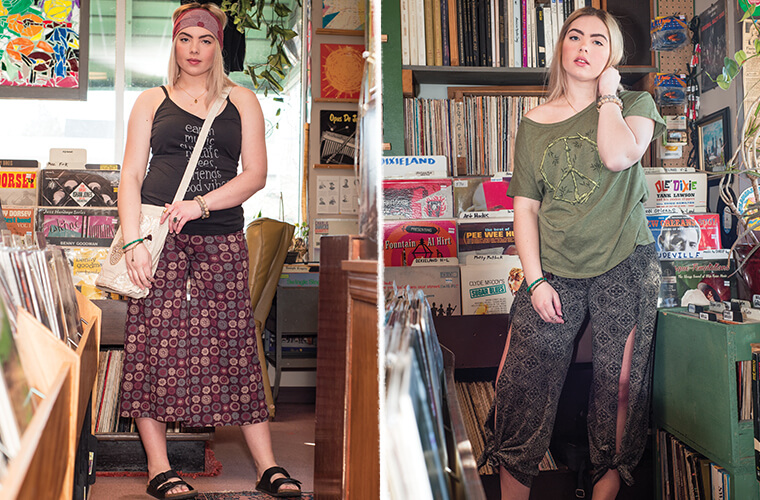 Both patterns are handmade: Black Diamond began as a series of geometric-filled diamonds, and Purple Circles came from hand carved linoleum stamps!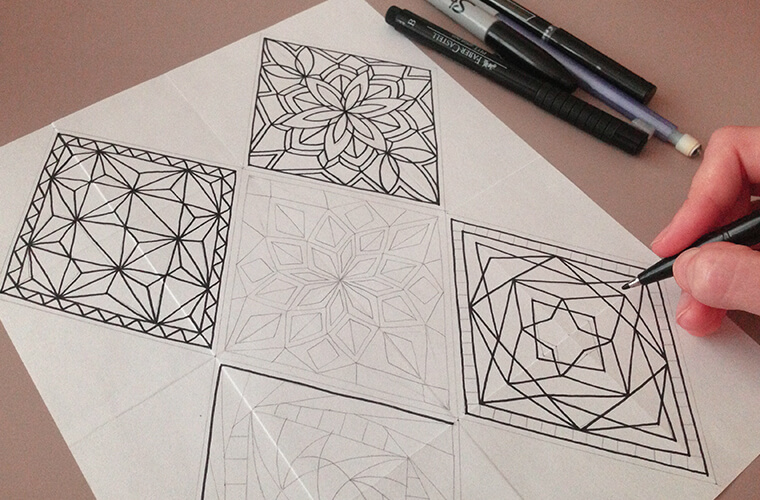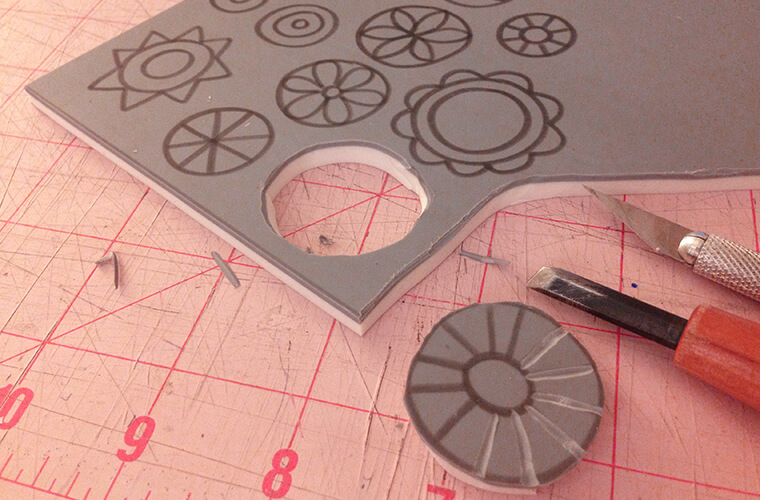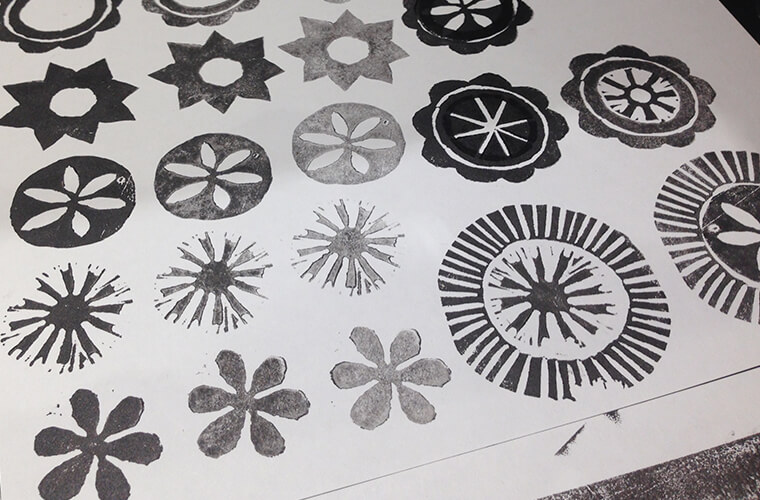 After getting the shapes on paper, I scanned them into the computer and went to work on creating a repeat pattern. Then we sent our prints to our Fair Trade manufacturer, where they print our patterns onto the fabric using water based inks. In this case, it's 95% organic cotton and 5% spandex, for that perfect softness with a bit of stretch.
The hardest part about making patterns is choosing colors: the options are endless! For Purple Circles, we decided to go with a nice rosy plum with pops of natural and blue. This print goes especially well with our natural, blue, and gray tops.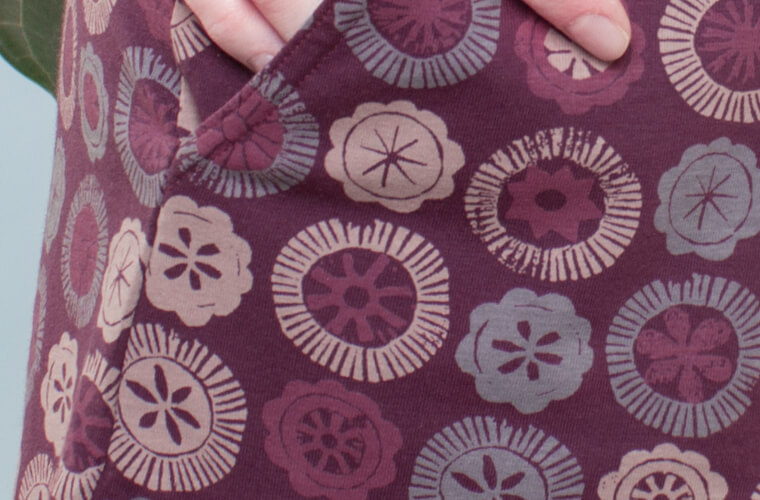 For Black Diamond, we went with a classic black and natural. This print pairs especially well with our black, gray, natural, and olive tops. But overall it's really a neutral, so it'll go with anything!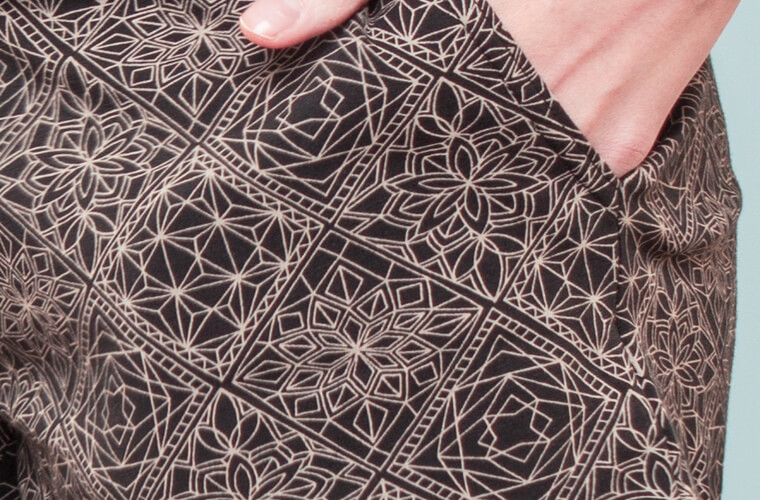 It's so rewarding to see finished garments all decked out in custom, hand made patterns. We hope you love this collection!
Check out the lookbook or shop the Heart & Soul Collection now!
~Leiah