This is my first summer in the pacific northwest as an Oregonian and I have been incredibly stoked about it so far. 2016 has many firsts for me: first Oregon summer, first Oregon festival, and the first time I did yoga under a disco ball.
Firsts can be an intimidating thing sometimes, don't you think? Theres a risk of failing or hurting your ego. Sometimes emotions of not feeing good enough make you cringe. You think 'Do I really have enough willpower for this?' Yet it can give you the most excited, giddy perception in the world, the feels like you're about to experience something amazing. To believe the risk is worth taking is courageous. You can attempt anything for the first time with a little courage, right?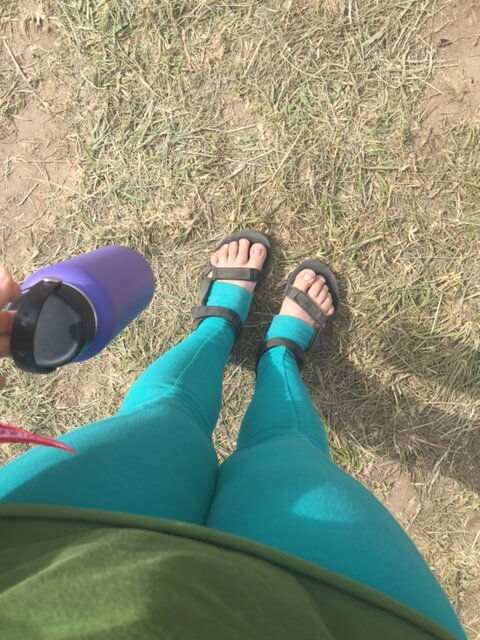 This was the big first fest of the summer season. The last four years I've attended a number of festivals but they were almost always in the Midwest or on the east coast, so needless to say I was (and still am, I'll be honest) super excited to experience my first one in the upper left USA. Those four days were so great and flew by too quick. My love & I walked through the illuminated forest over a dozen times looking at all the artwork & displays, people watched at the splash pool stage, & lived off fresh cut potatoes from the best food truck there pretty much all weekend.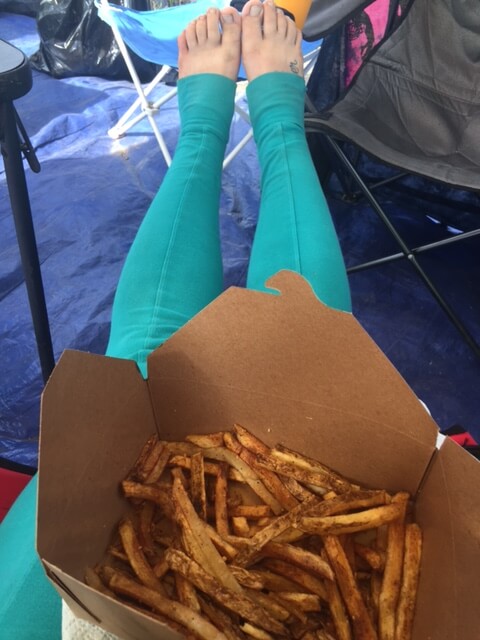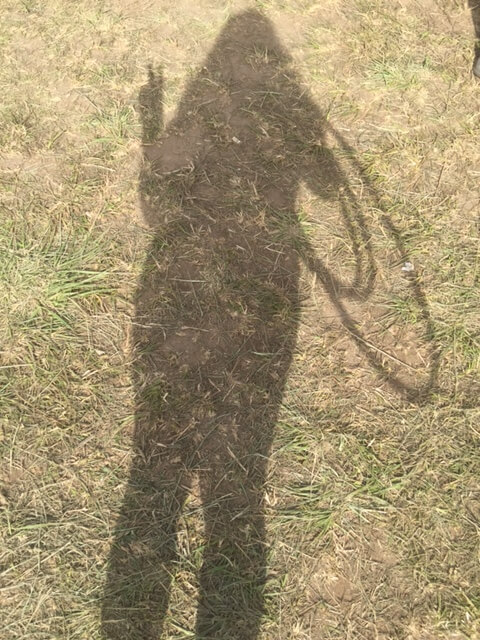 One of my favorite art installations was the huge disco ball there. It is handmade and is the biggest in the pacific northwest. So big, bright, & beautiful. Before the festival even started I knew that I wanted to do some sort of yoga underneath. However it took me three days to muster enough courage to walk myself there and strike a pose. It wasn't the huge ball that intimidated me but the other people gazing & enjoying it as well. As long as I can remember I have always been an introvert and freaked out at the idea of other people watching me "perform".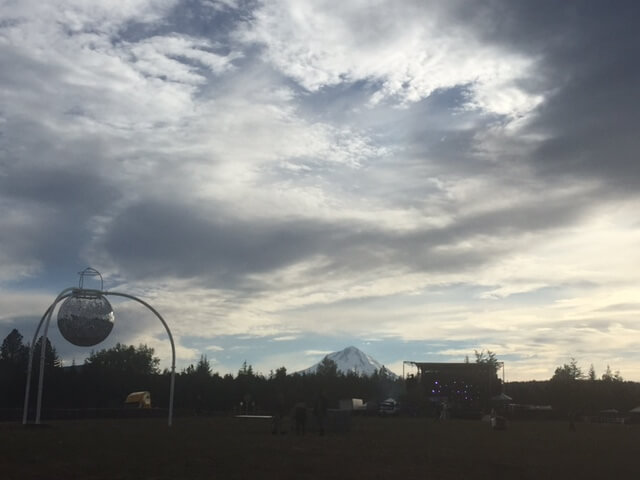 So there I am on the last day of the festival standing a few hundred yards away from the disco ball. I'm with my partner, Luke, looking back at forth at him and the ball trying to make up my mind. I remember there were three other people sitting on a bench next to the disco ball. "Should I do this right now? Yes, I need to, this is my only chance." I told myself to forget about the other people and reminded myself that it was now or never. I gave my phone to Luke, asked him to click record, and walked to the middle of the disco ball.
Inhale. Exhale. I decided to invert. I folded forward, put my arms on the ground, and placed my hands together around my head. Slowly I walked myself closer and pushed myself up into a headstand. Time ceased to exist when I was upside down. I floated, gazed around me, took in the crisp air. After I was done striking a pose (and once I thought Luke had enough footage), I float back to the ground. What happened after will always make me smile. Those three random strangers on the bench gave me a round of applause! How silly was I for being so scared before! In that moment, I was fearless.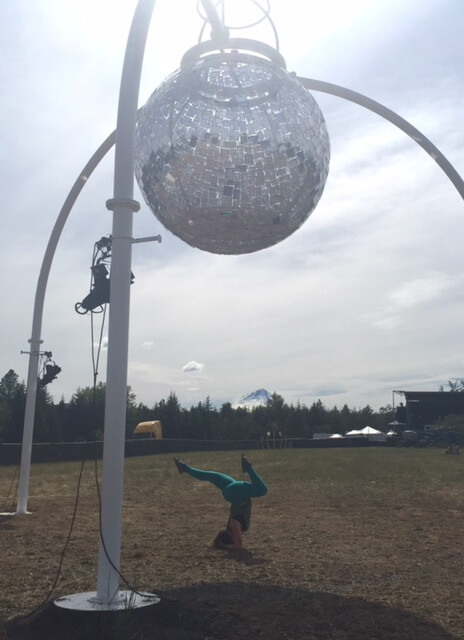 And with that in mind, I challenge you to attempt something you've never done before this summer. The thing that you've been wanting to do, the thing that's been on your mind the most, do that. Do it & be it. This summer and every season. I encourage you. Until next time, friends…Peace!

---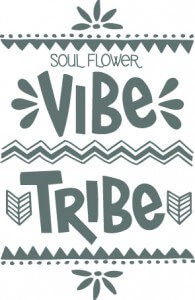 Abby wore the Stirrup Eco-Friendly Yoga Pants
---