Hello there! I hope everyone is gearing up for a great Thanksgiving! We are just kickin' it local in Connecticut this year. I had a surgery about two weeks back (it wasn't anything big) so I have been having to take it super easy. I overexerted myself putting the Christmas tree stand together and popped something gross and bloody open. Yikes! So since then I have been obeying the doctor's orders lol. My comfortable lounge tops have been a lifesaver! The first few days after the surgery I just wore one of my husband's pajama tops, but then I started feeling like I looked gross and it all went downhill. So comfy AND cute it is!
Blog Image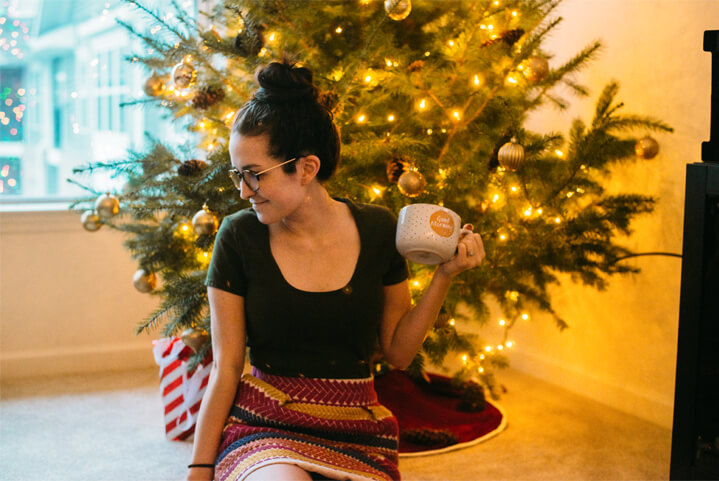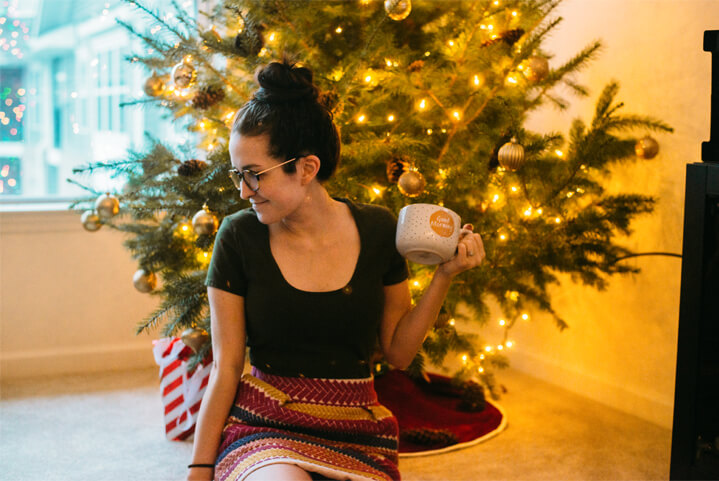 Blog Image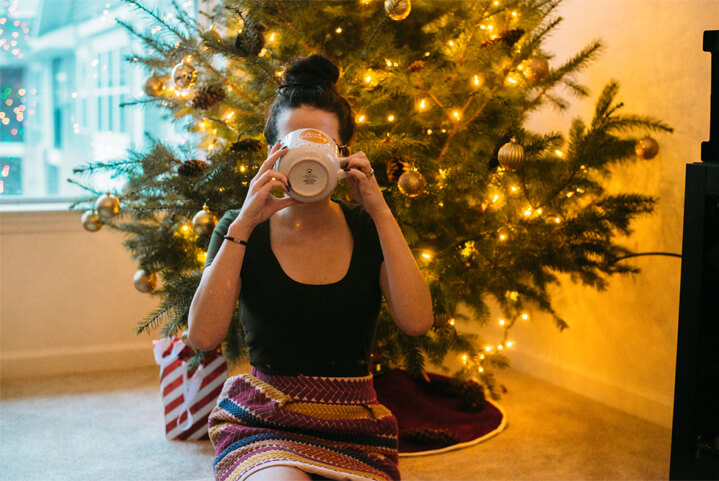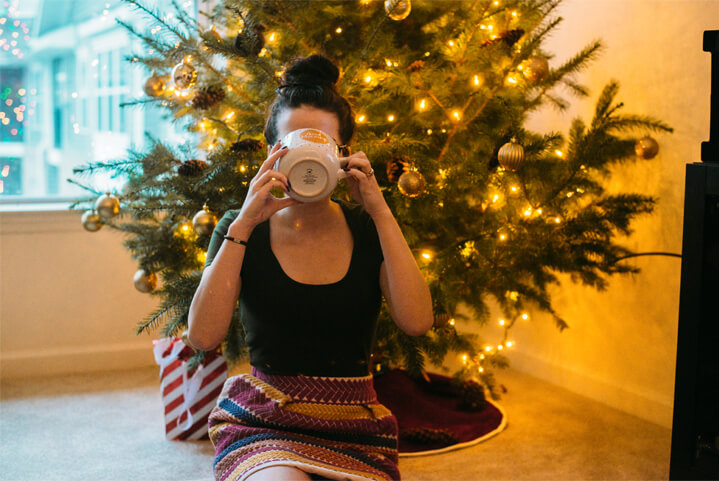 I was also really bummed about the whole "don't lift 5 pounds" thing because I wanted to cut our own Christmas tree this year. We ended up just choosing one that was already cut and had help loading it onto our car. (I think we will go back when it is snowing to experience the magic of a Christmas tree farm!) Having a real tree has been v magical! It smells so good and it's like, perfectly distributed branch-wise. Ahhhh. I am just obsessed with it.
Blog Image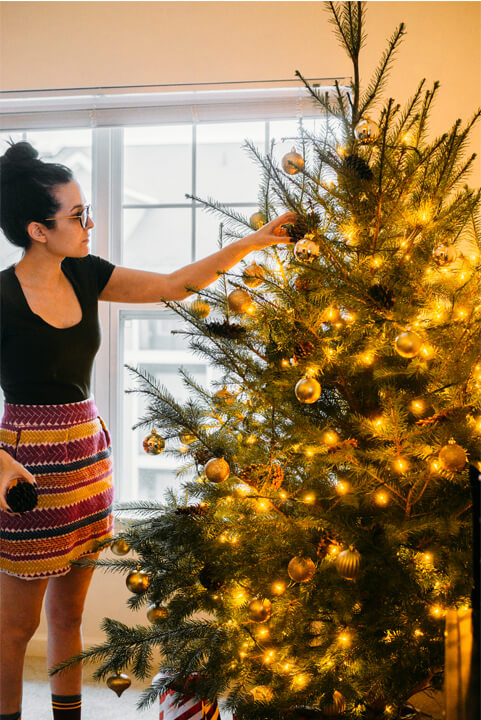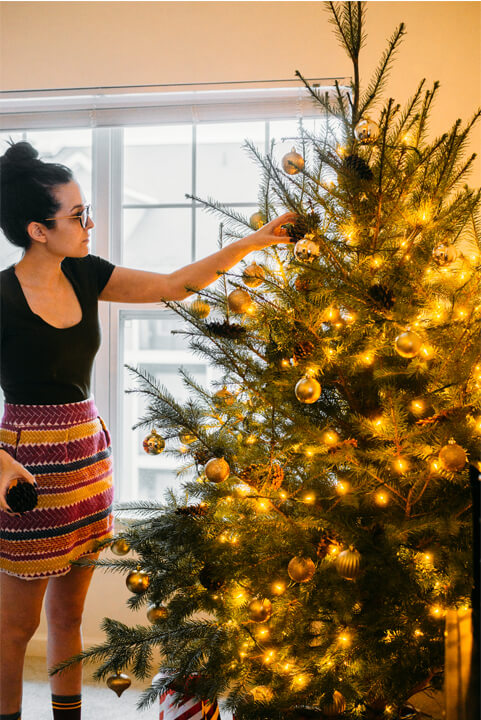 There is truly nothing better than drinking hot chocolate in a cozy home! Now all we need is snow!
Blog Image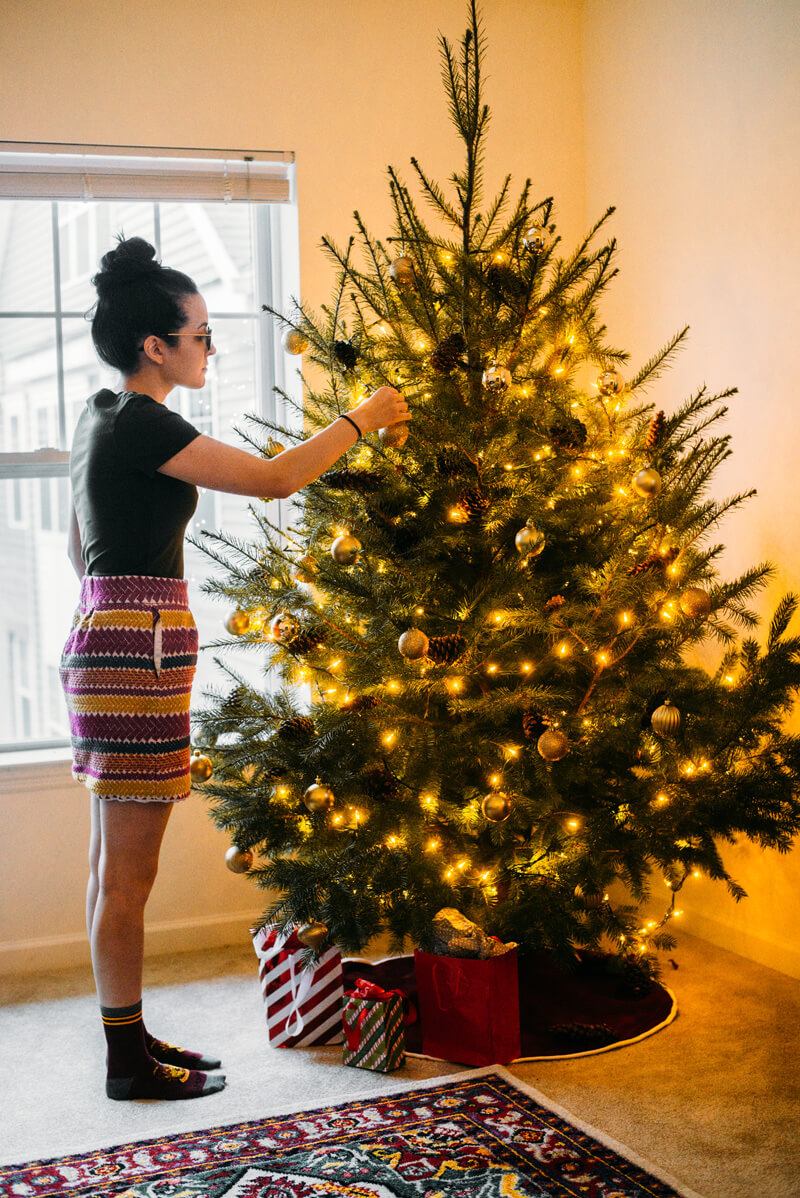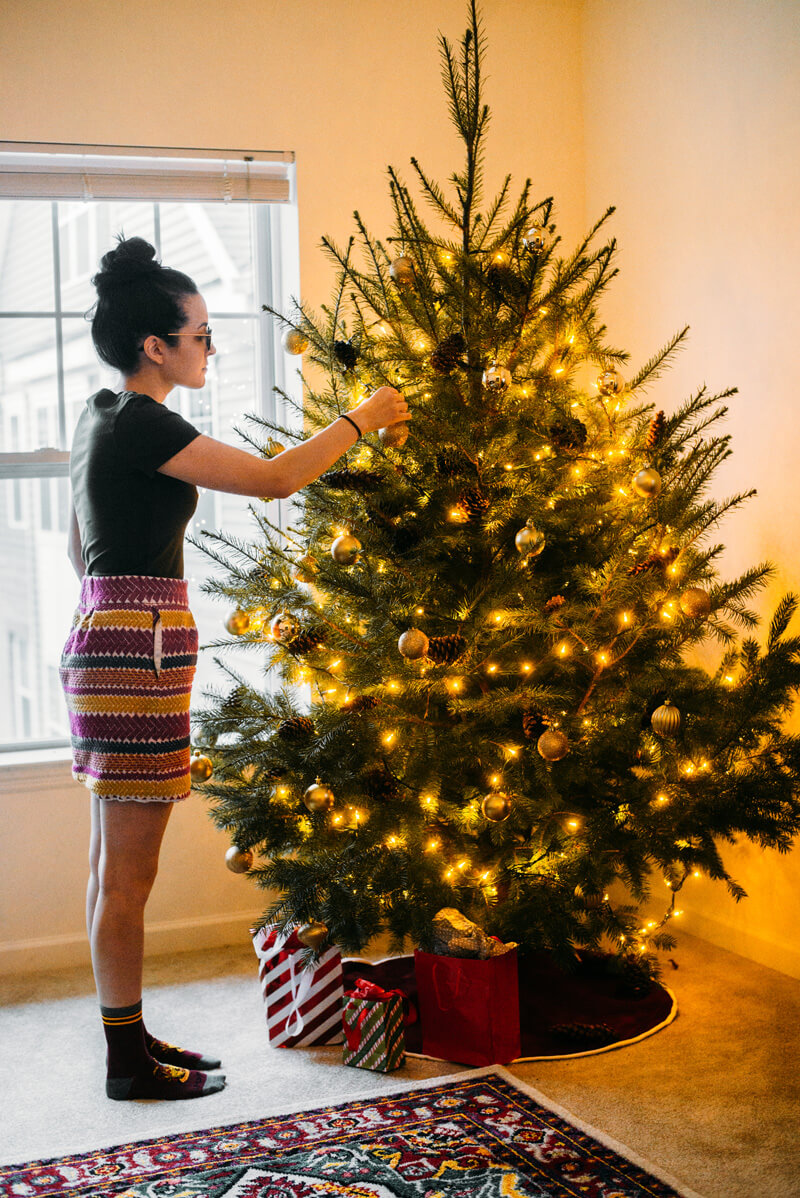 ---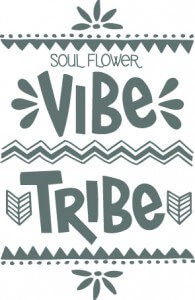 Blog Image
Emily wore the Fitted Eco-Friendly Crop Tee
---