Meet Marthe Mekuria, she's a Los Angeles based Singer Songwriter and all around creative person from Amsterdam, Holland. Marthe creates abstract mixed medium art on canvas as well as water resistant art designs on clothing.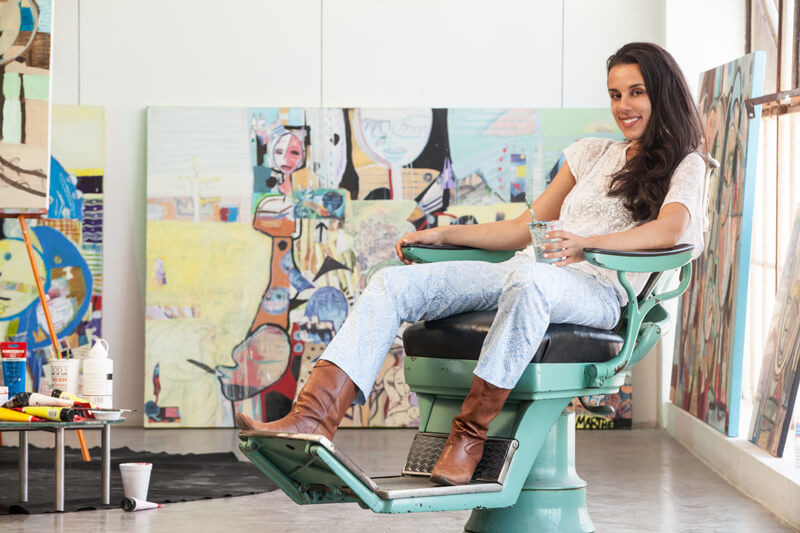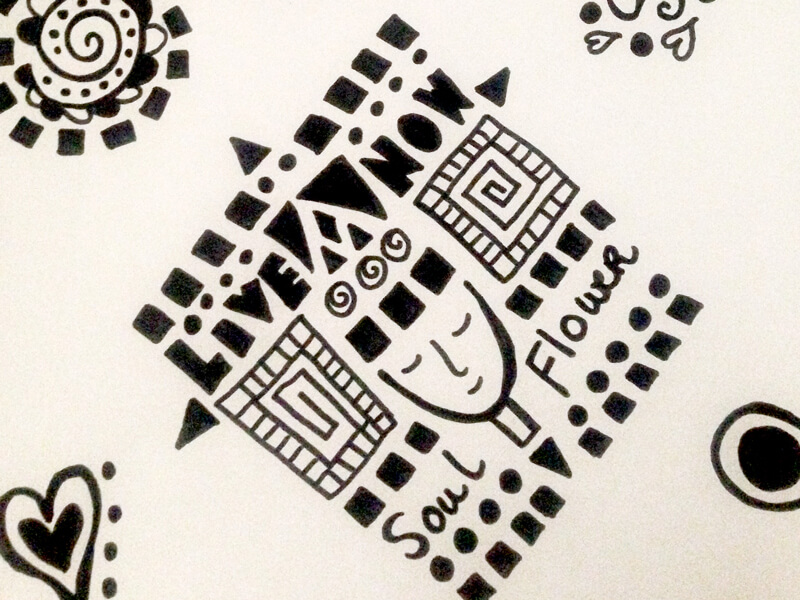 Recently Marthe was gifted a handful of samples from Soul Flower's Basics Collection thanks to a Minneapolis based friend that stopped by our Sample & Seconds Sale. Marthe got right to work adding her unique art to our organic silhouette!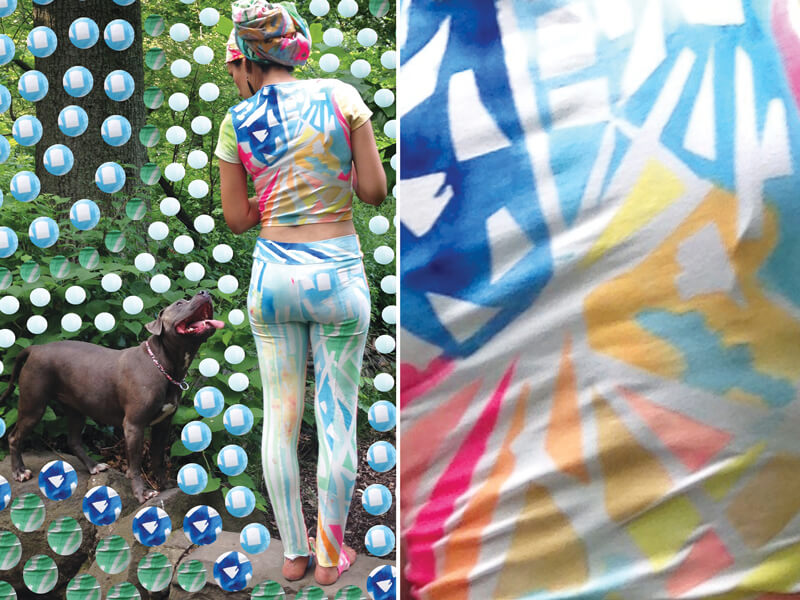 Ever since Marthe was a child, she's painted on anything and everything. From shoes, to clocks, to walls, it drove her mother insane. Especially when at one point she started to use nothing but boxes full of nail polish to create her art.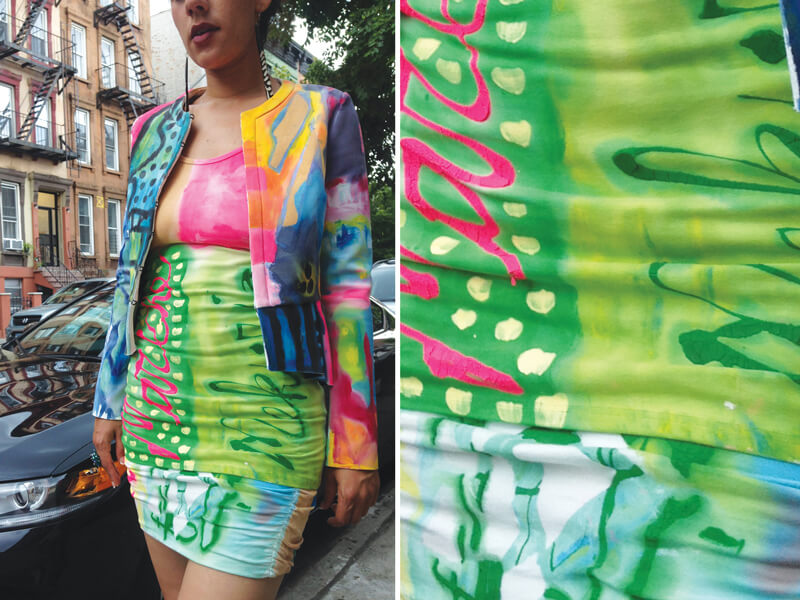 Blog Image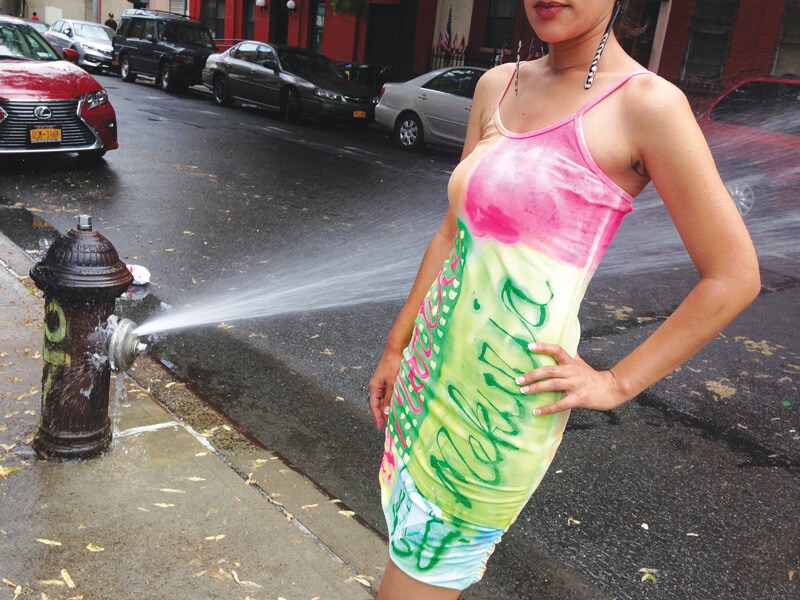 We love these one-of-a-kind works of art! Soul Flower threads, reimagined. What a great way to take clothing items that are slightly damaged or unfit for regular retail and bring them to life! All you artists out there, what's your favorite non-conventional canvas for your art?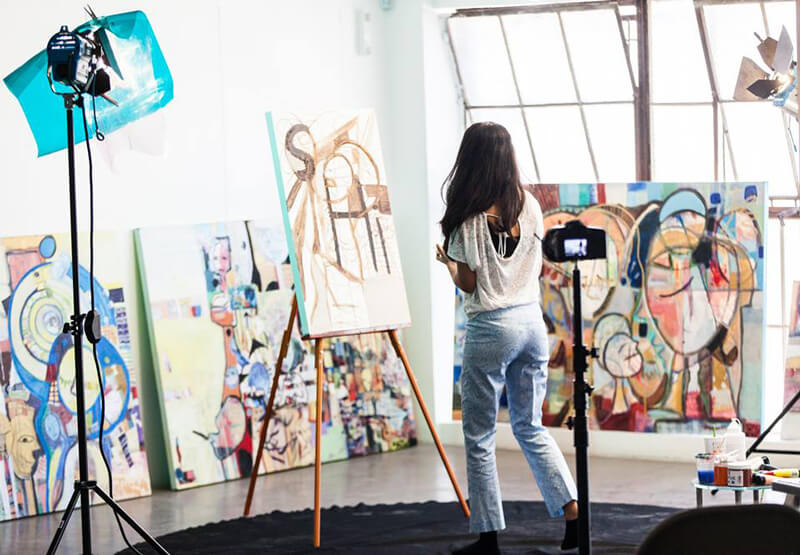 Feeling inspired?
Check out Soul Flower's "blank canvas" basics, perfect for tie-dye, hand painting and any other DIY you can come up with!
TIP: Test out your process with old favorites that need a fresh look. What better why to give new life to those stained or faded tees at the back of your closet?!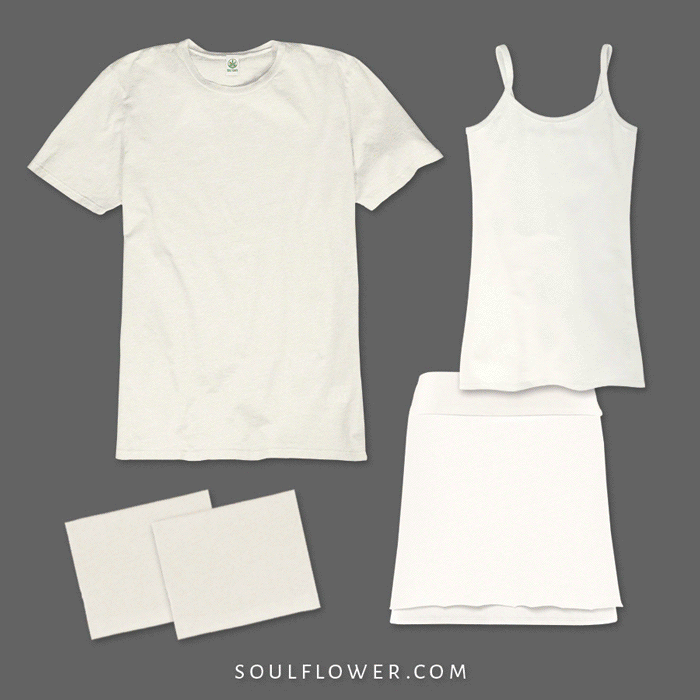 Soul Flower inspired drawing by Marthe Mekuria

See more of Marthe's work on her website and the rest of her hand painted Soul Flower threads here.

Each one of Marthe's designs are unique and one of a kind! If you have any inquires about the work you've seen feel free to contact her here!