Several years ago I took a yoga workshop: Little did I know then, that very workshop would change my life. It was called 'Intro to Aerial Yoga,' and to be honest, I was nervous. At the time I was a yoga teacher in primary training and had a steady home practice, but had many chronic pain issues that made me tentative to try something new. Like most, I was under the impression I was going to have to be super strong and flexible to take on aerial arts. I went to workshop hoping I could hack it.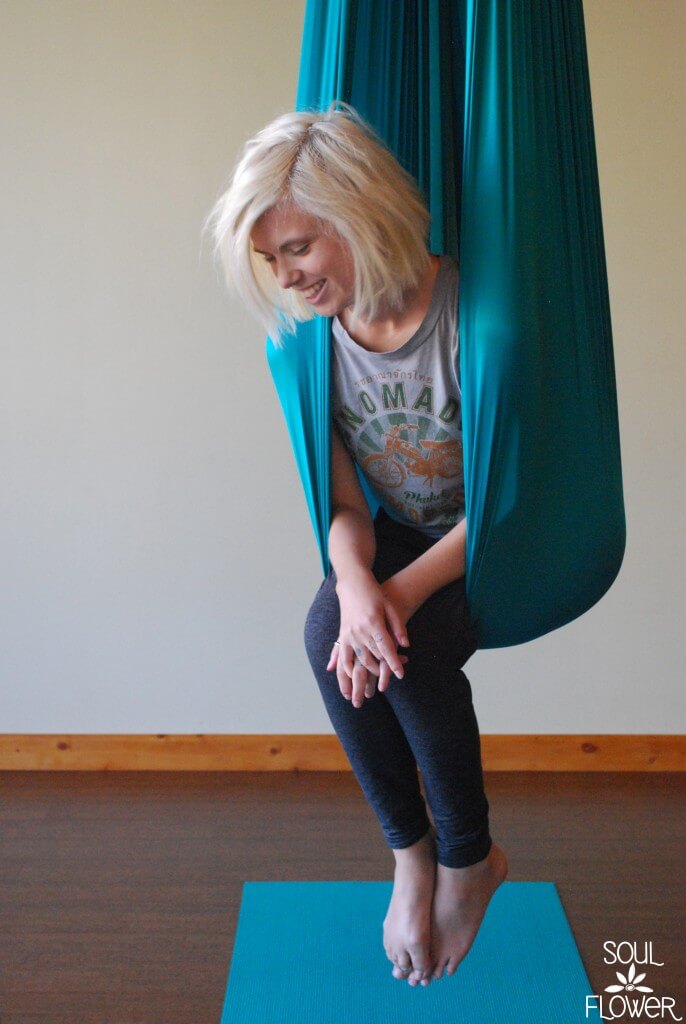 I touched base with the teacher at the start of class, letting her know about my physical limitations (rheumatoid arthritis) and she said, "I deal with something similar, you will be just fine." That vote of confidence allowed me to relax my nerves and take in a whole new yoga practice. I was able to breath deep, find new space in my body and do everything she instructed with ease. Most of all, I got to feel strong- a sensation I rarely experience in my physical body. It blew my mind and I was sold. What ever this magic was, I wanted to do it forever! I went to more and more classes, series & workshops (anything my teacher had on the schedule) until she told me she was going to be running a teacher training in the near future and I said, "sign me up!"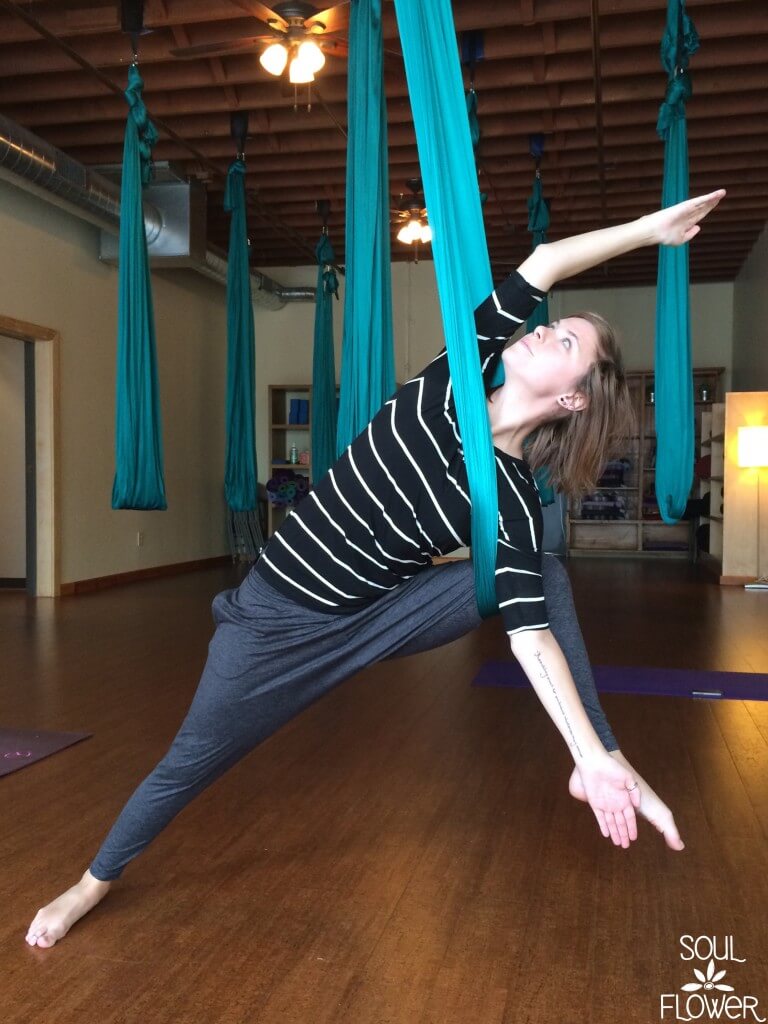 Fast forward to the present: I find my self running the aerial yoga program at a local yoga studio, teaching drop-in classes three times a week and monthly workshops. Its fun to look back on where that first 'Intro' workshop has taken me. I am so grateful for my teacher, this beautiful practice, and honored to be able to share it with others.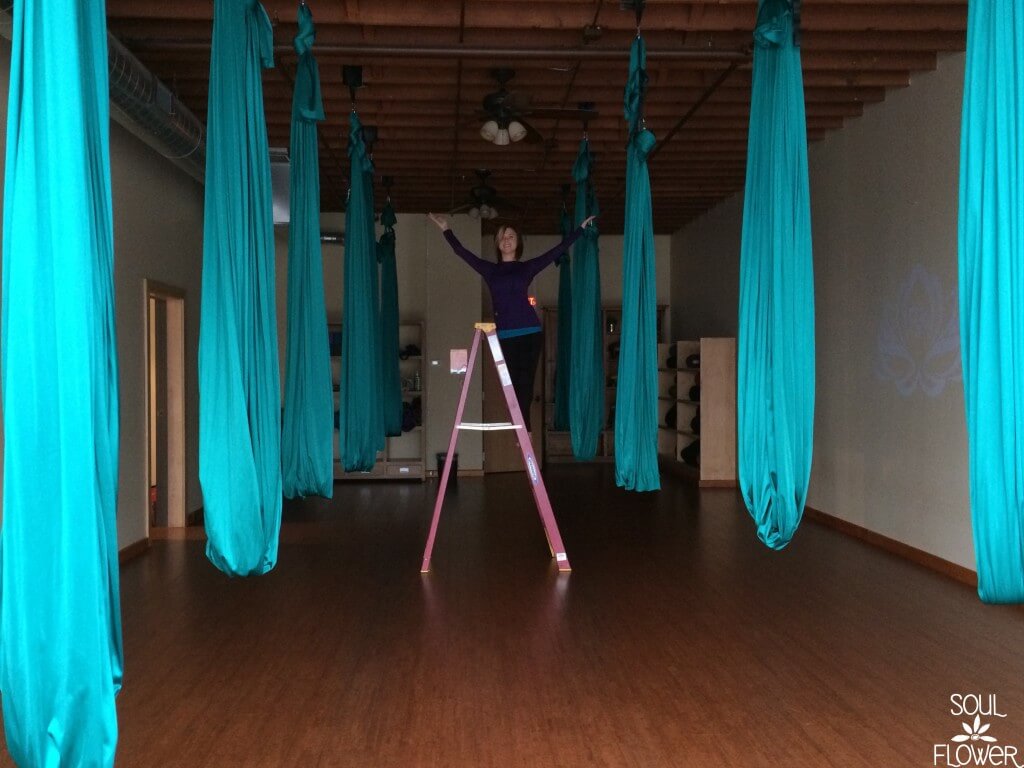 I feel the most weightless yet most grounded, most enlivened yet most calm -most me- when I practice aerial yoga. It feels like an extension of my body and soul. I feel complete.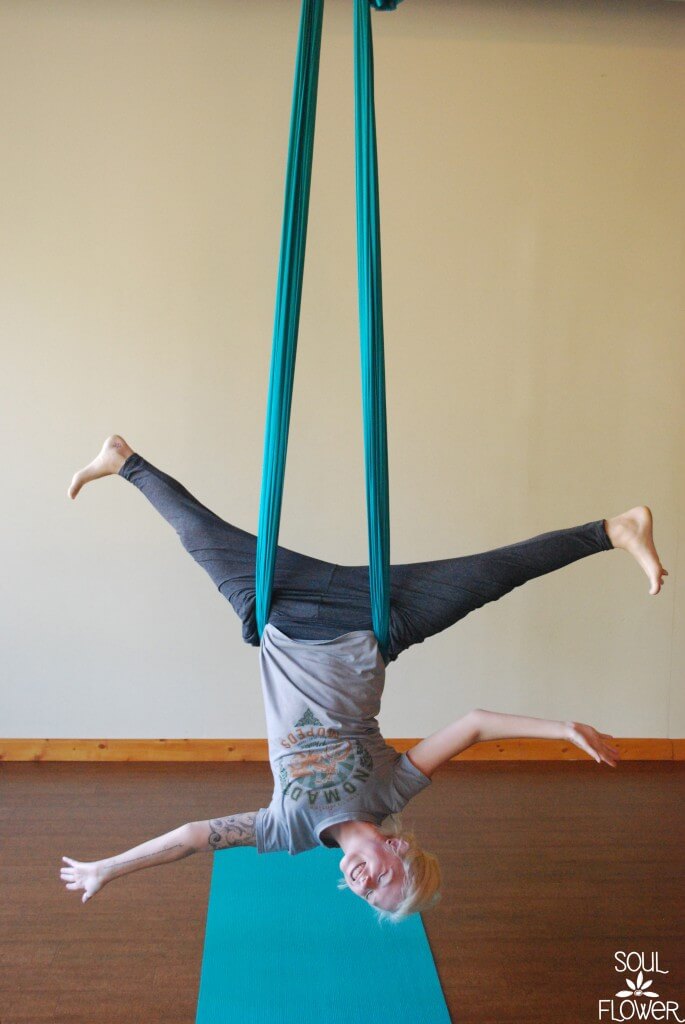 ---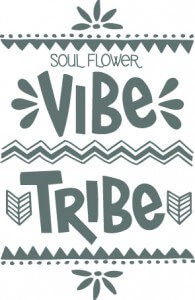 Stephanie wore the Nomad Crew T-Shirt
---