One of our favorite Do It Yourself crafts this holiday season is the Magazine Wreath. Not only is it easy, but it looks really freakin' cool! Trust me; none of us are Martha Stewart here, so if we can manage to make this wreath, anyone can. 😉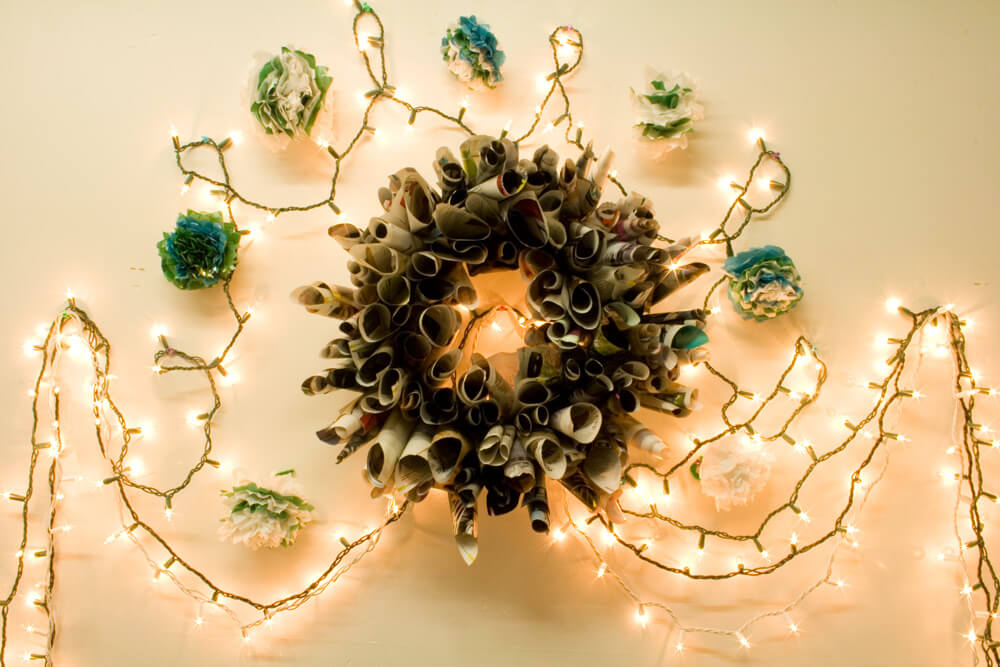 DIY Upcycled Magazine Wreath: Supplies
Styrofoam wreath or cardboard circle in the size of your choice
Hot glue gun
Old catalog or horrible book
Small piece of ribbon, depending how you would like to hang it
Best part is, you'll have most of these items on hand already!
The tutorial I used (which is really great) can be found here:
DIY Magazine Wreath: Directions
Start by rolling your magazine pages – the most important part of rolling your magazine is to keep the top of the roll loose and the bottom of the roll (what you attach with glue) tighter..
Glue like crazy. You are going to glue all of these rolls onto the base (styrofoam or cardboard). Keep gluing until the wreath is full and festive!
I chose to use an old Soul Flower Catalog because I wanted a little touch of cheery color mixed in there. I also can't rip apart books, even horribly written romance novels, the bookworm in me doesn't have the heart. 😉
But no matter what your paper choice, once you finish this magazine wreath, everyone will want to know how you made it. It certainly is a winner for being recycled!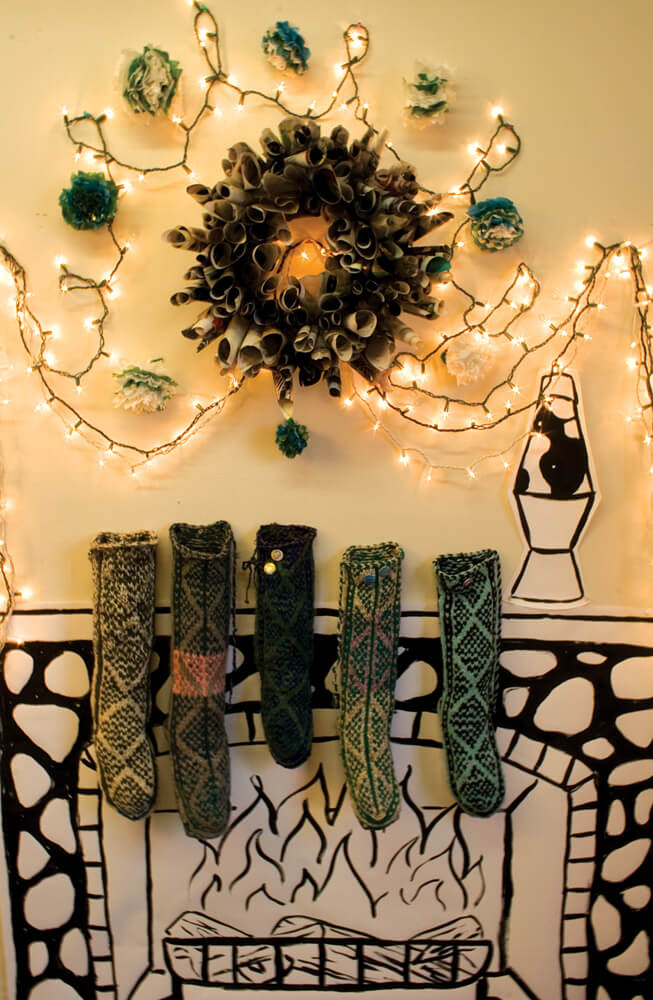 If you're really feeling crafty, check back for our upcoming DIY posts on creative wrapping ideas, wall decor, and ornaments that are super fun to make with the family! Enjoy your hippy holidaze!