I was born in 1962. I tell you this because it means I was a bit too young to fully appreciate the flower power generation, but old enough to be totally captivated by the colors, music, clothing, and peaceful message I associated with that time period. The modern hippie lifestyle captivated me – and definitely influenced my childhood.
Modern Hippie Lifestyle: Growing Up
My closet was filled with paisley prints, rainbows, bell-bottoms, and anything with flowers. My portable turntable endlessly played the Beatles, the 5th Dimension, Simon & Garfunkel, and the Mamas & the Papas. When I was done listening to albums, I ran outside barefoot in cut-off jeans and walked through the woods looking for pretty flowers. And, once I was old enough to be allowed to walk to the mall by myself, I took my allowance and bought a black light and funky poster to hang on my bedroom wall. I remember staring at that poster for hours.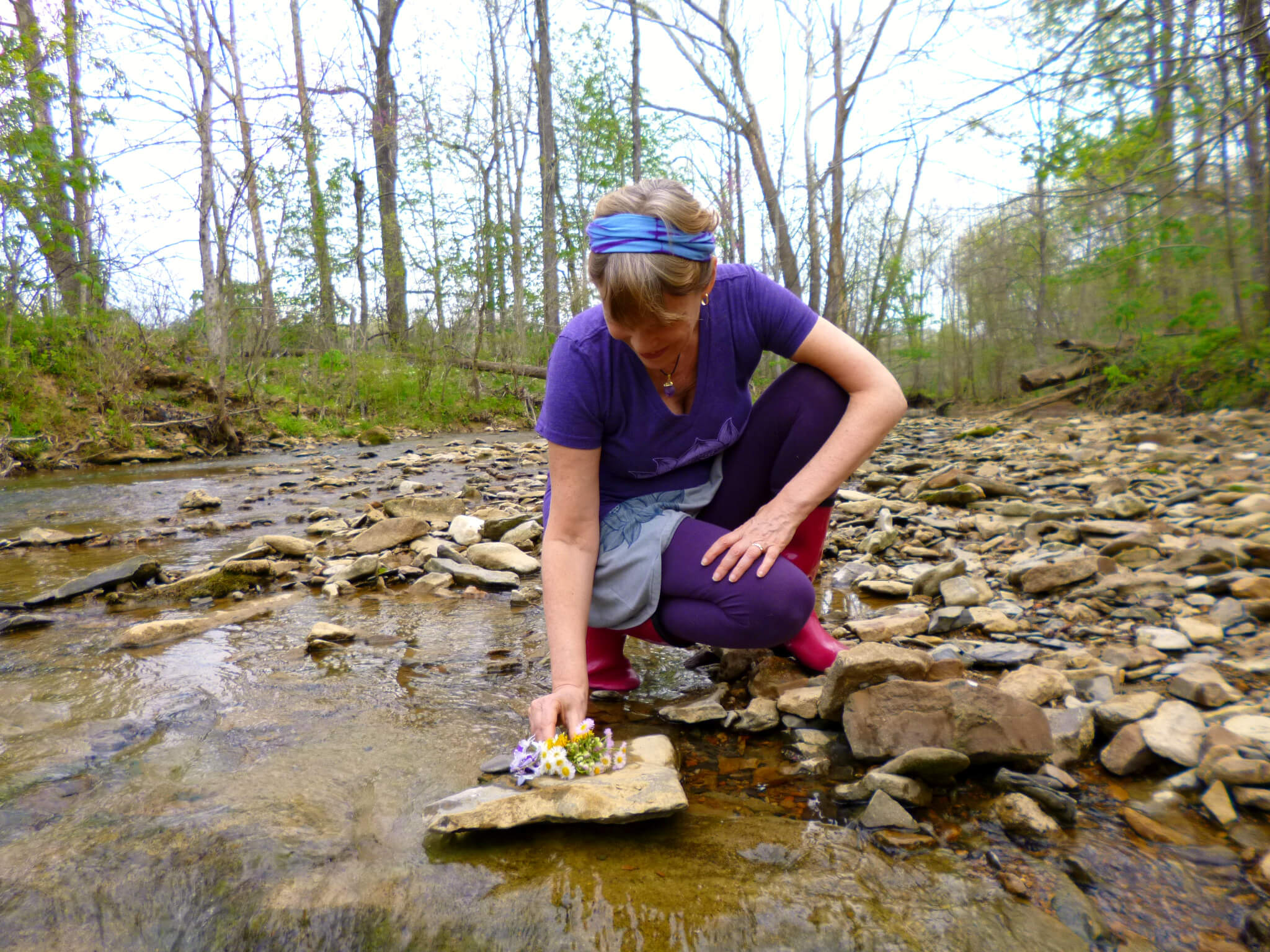 Music and art were in my blood, too. I played several instruments, painted, and drew whenever I could. And I wrote a lot. I wrote poems and short stories and kept a diary that stored the names of my latest true loves. By all accounts I should have grown up to be a hippie, living the modern hippie lifestyle in an intentional community and practicing yoga and daily meditation.
But somewhere in my life journey I took a sharp turn. I left my music and art behind (much to my parents' dismay) and instead determined I needed to fit in with a different crowd. I traded bell-bottoms for power suits, Birkenstocks for high-heeled pumps, and the hippie handbag I lovingly crocheted for a designer bag. I stopped thinking about becoming a music teacher and instead pursued a career that offered steady income, medical benefits, a few weeks of vacation every year, and an office desk with phone and computer.
Modern Hippie Lifestyle: Losing my Roots
With great determination, I traveled on this career path for decades. And ultimately, with hard work and long hours, I became a "success" in the eyes of the world. I earned a corporate title, bought a nice home, took beautiful vacations, and even tucked money away for my retirement. I had clothes in my closet, food in the fridge, great friends, and a loving family. It would have been easy to continue this way and retire relatively young. Life was good.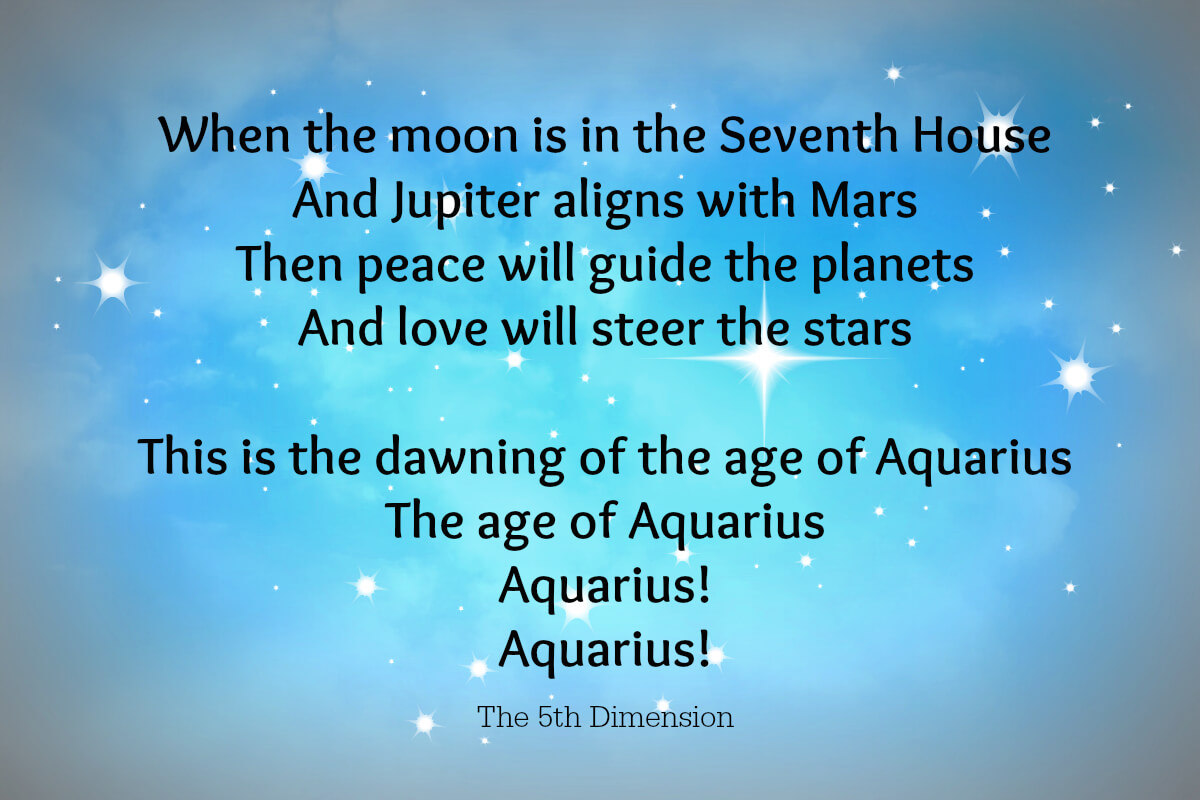 Frankly, I was not unhappy with my career and the life I'd chosen. There was nothing "wrong" with it. As a matter of fact, there was really so much "right." But, in the back of my mind was a voice I couldn't ignore. It was a sweet childlike voice that never stopped singing "Aquarius" by the 5th Dimension. You know the lyrics, right?
When the moon is in the Seventh House
And Jupiter aligns with Mars
Then peace will guide the planets
And love will steer the stars
This is the dawning of the age of Aquarius
The age of Aquarius
Aquarius!
Aquarius!
Sometimes the voice sang loudly—sometimes softly. But it always sang the song that became my personal anthem for living a more creative, free-flowing, eco-conscious, and sensitive lifestyle.
Modern Hippie Lifestyle: Embracing My Inner Hippie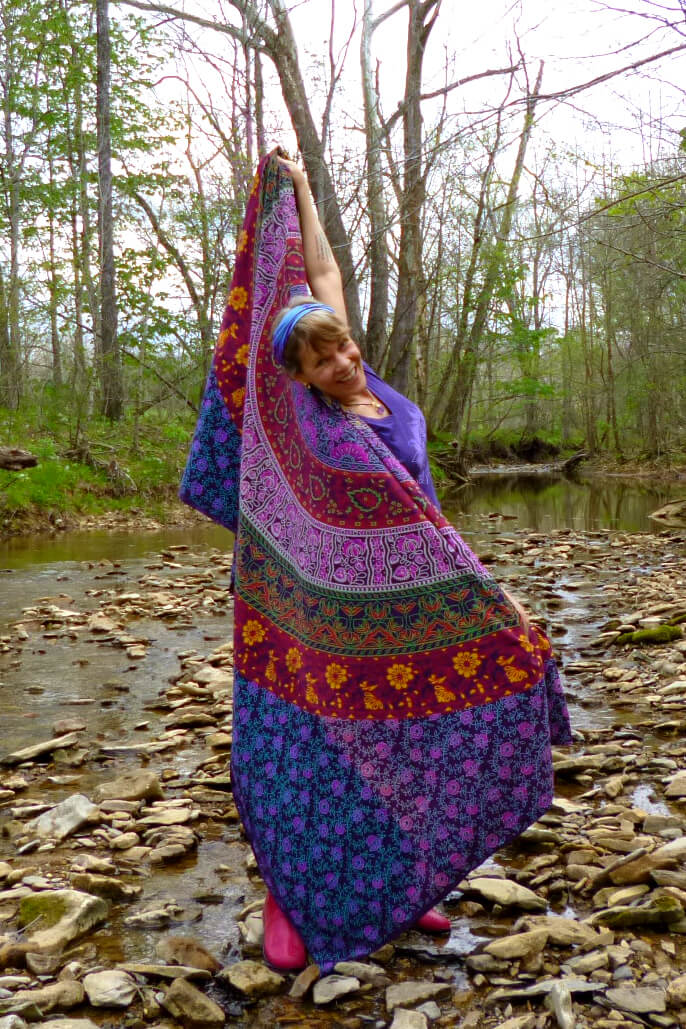 One day, while I was sitting at my office desk, it struck me. All these years, I'd been hiding my inner hippie. I had suppressed my inner flower child. I'd denied a big part of who I was and hadn't been truthful about the things I loved to do and the life I wanted to live. So, five years ago, I closed one chapter and began a new one. I left my corporate job, sold my NY home, packed all my belongings, and moved to the mountains of Tennessee. That's where I married my husband and we started a brand-new adventure together.
The good news is that I no longer hide my inner hippie. Now I run free, dance around in tie-dyed, eco-friendly fashions, sing '60s songs at the top of my lungs, and spend as much quiet time as I need. That inner hippie is free to hike in the woods, create organic vegan recipes, paint, write, see live music, and play music.
Modern Hippie Lifestyle: No More Hiding
YUP! No more hiding. I have no regrets about that sharp turn I took in my life. I'm grateful for all the lessons I learned, the people I met, and the opportunities I had. But now I'm following a different (yet strangely familiar) path. And I bet you can guess what song I'm singing as I go along. Would you like to sing along with me?
Let the sun shine . . . let the sun shine . . .
Peace,
Katrina Mayer