Trying to green up your indoor space and not sure where to start? Check out this list of the top 10 oxygen producing plants that will bring a bit of the outdoors in! Plant these houseplants to add a breath of fresh air to your living space.
---
Soul Flower, an earth-loving clothing brand for kind souls and free spirits.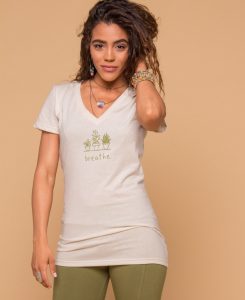 Blog Image
---
Blog Image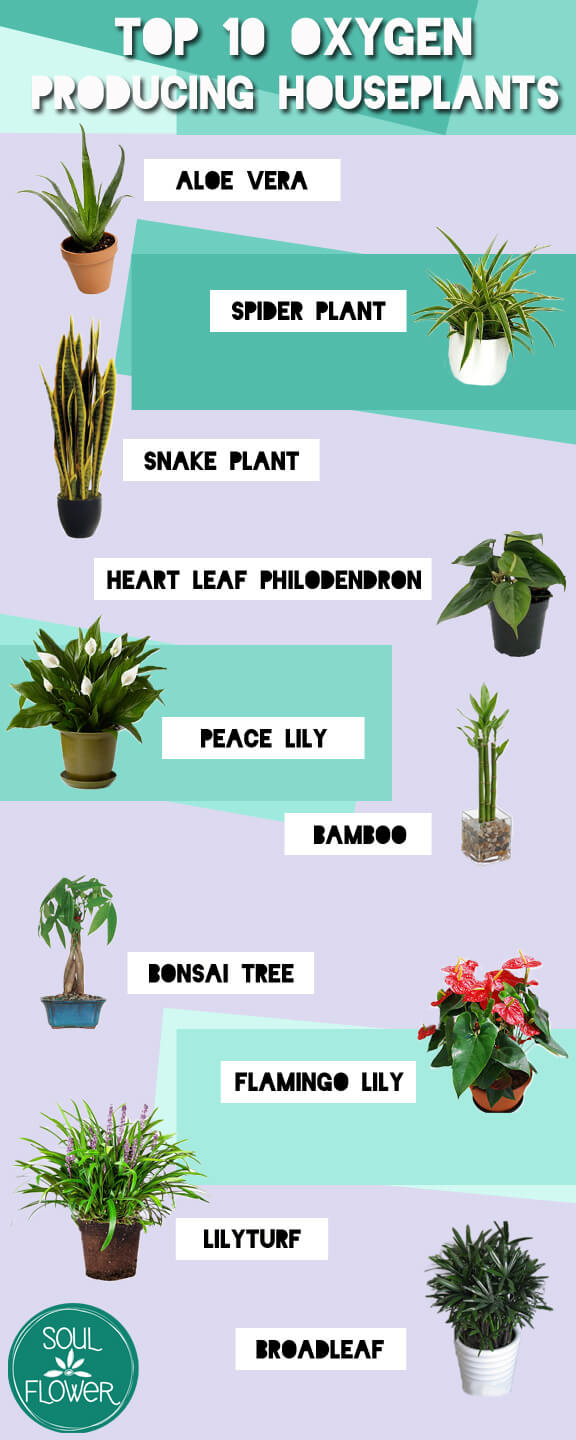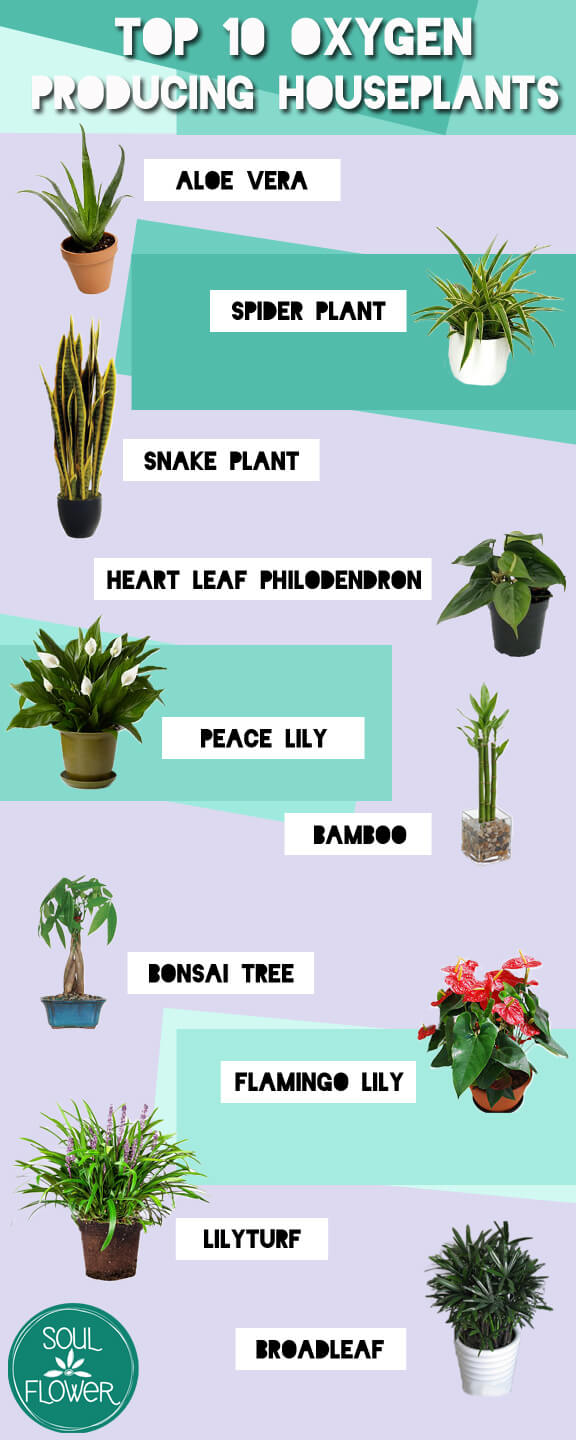 Oxygen Producing House Plants
Aloe Vera – Clears formaldehyde and benzene which are byproducts of chemical-based cleaners, paints, etc. Use the gel inside to heal cuts and burns!
Spider Plant – Very resilient, rids home of benzene, formaldehyde, carbon monoxide and xylene. Also safe for pets!
Snake Plant – Great at filtering out formaldehyde. Snake Plants thrive in steamy, humid environments so they're great to keep in your bathroom!
Heart Leaf Philodendron – Great for battling formaldehyde from sources like particleboard. This plant is very low maintenance, however is extremely toxic when eaten! Vines can fall from container or climb up a trellis/pole.
Peace Lily – Loves shade & weekly watering. Removes formaldehyde, benzene, and trichloroethylene. This is a hardy and forgiving plant that produces beautiful white flowers.
Bamboo Palm – Clears benzene and trichloroethylene. Keep your bamboo well watered and indirect sunlight or shade.
Money Bonsai – Many love the bonsai for its braided trunks. This plant can grow relatively tall once it matures and thrives in humid environments like bathroom.
Flamingo Lily – Removes formaldehyde and ammonia. Keep in partial shade, and watch your plant grow tall, large shiny leafs, and vibrant pink flowers.
Lilyturf – Removes formaldehyde, toluene and ammonia. This is a lush, dense plant with tall purple flowers.
Broadleaf Lady Palm – Grows best in partial shade. Once mature, this plant is tall with delicate palm fronds. Removes formaldehyde, toluene, and ammonia.
---
Hey Buds, we recently created a women's t-shirt to remind you that when you plant to keep your air purified, you can breathe better! Check out our new breathe tee: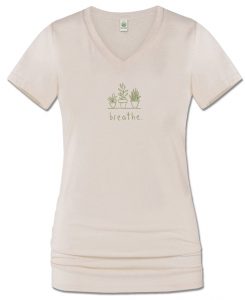 Blog Image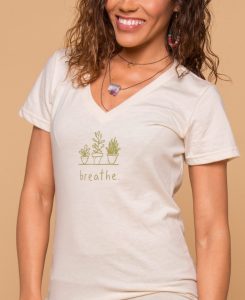 Blog Image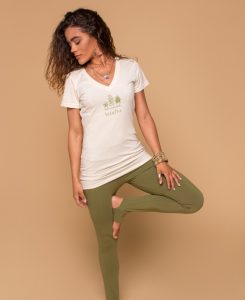 Blog Image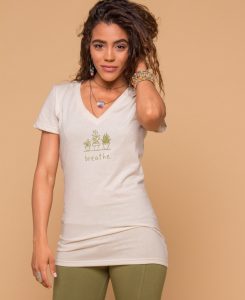 Blog Image