More Trees Please! In this blog post, we will guide you through creating a themed display that speaks to the hikers, wanderers, eco-warriors and tree huggers of the world. All you need is a empty space, a few fine Soul Flower goods, and some items you probably already have on hand to piece it all together.
The Components
Start with a blank slate. To create this display, you will need a base of a few tables, boxes, baskets, and a mannequin or two. We chose to work with different wood finishes and some green plants to help pull in nature. Here are a few components and supporting items we started our display with: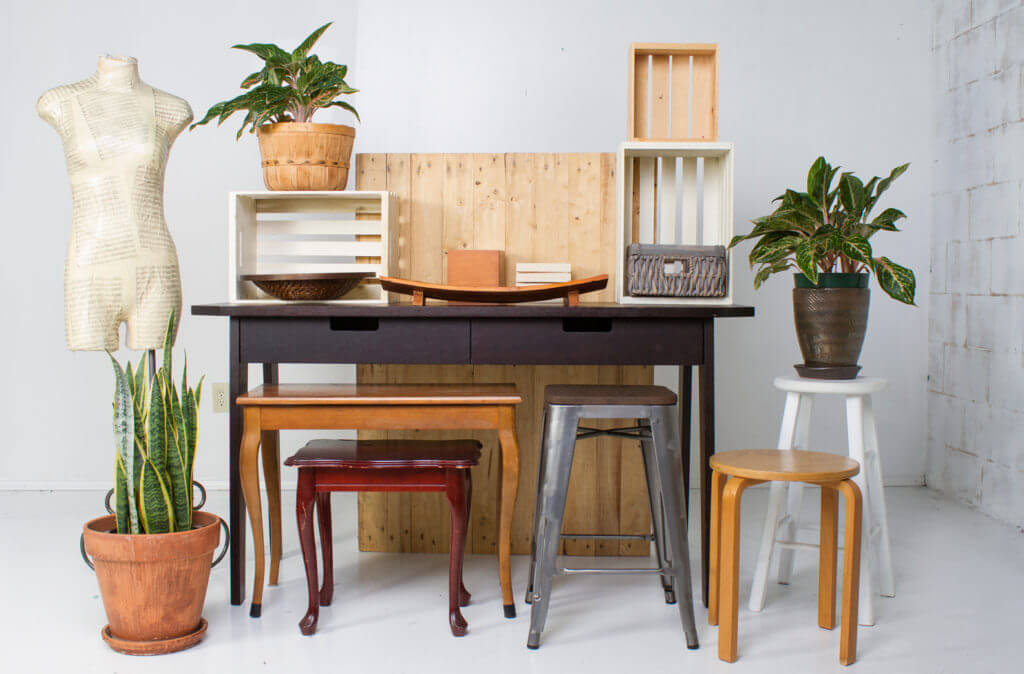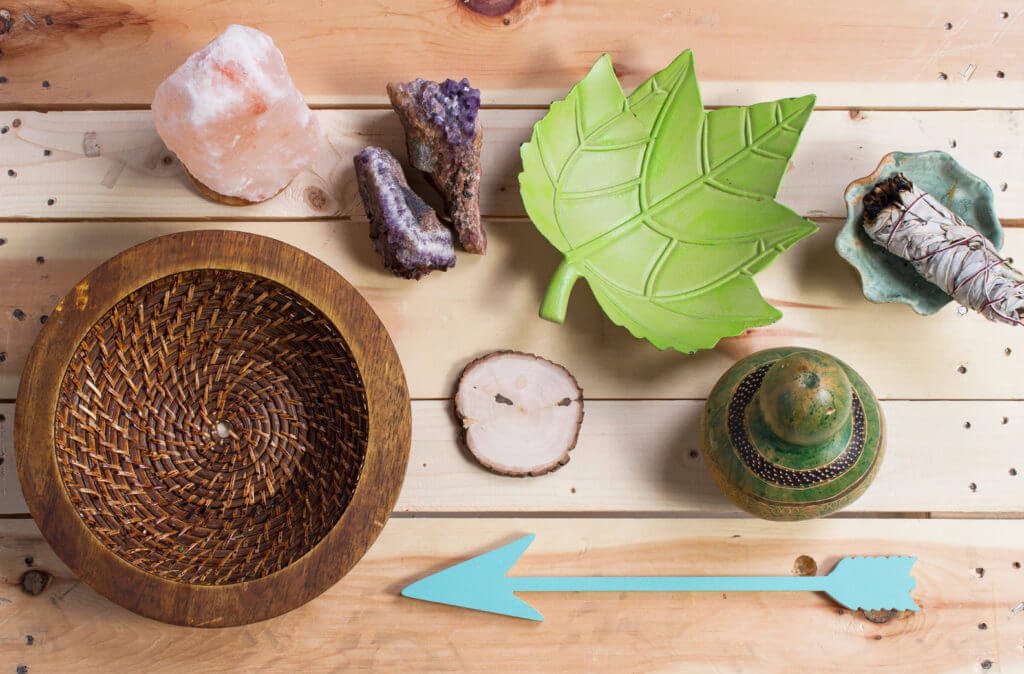 Grab Their Attention!
Print the More Trees Please Sign, put it in a small frame, and place it on the table.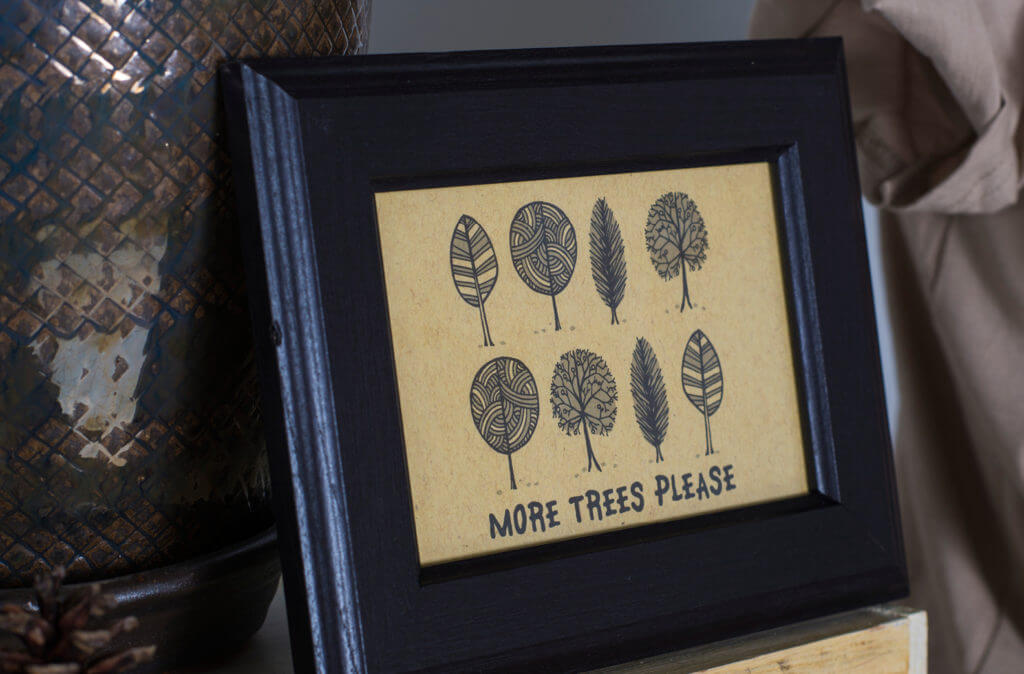 Dress Your Mannequins
Shop our treehugger category to choose clothing items. We chose three different t-shirts to feature on our three mannequins, Tree Hugger, Three Pines and Into the Forest I Go.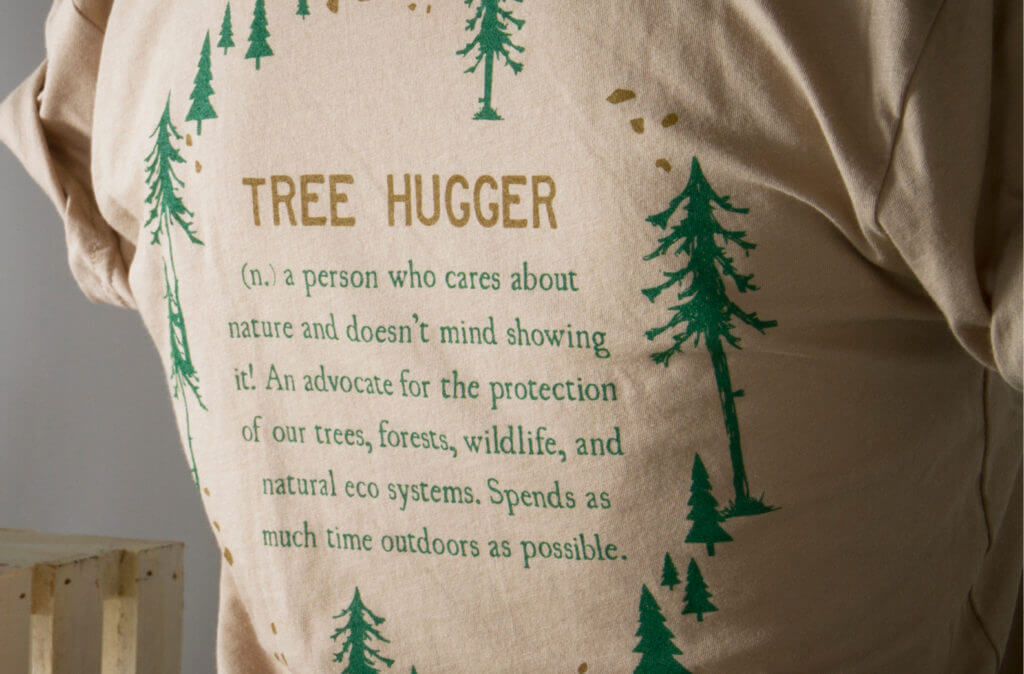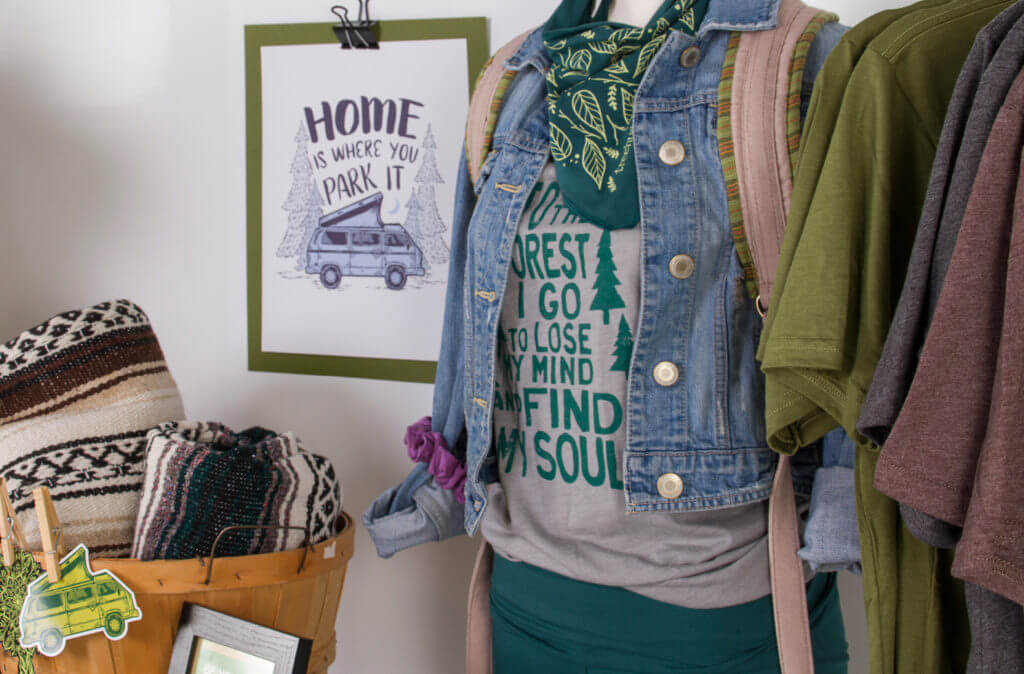 Add More Soul Flower Pieces
Shop our treehugger category to find these additional pieces that feature trees and travel themes.
Baskets of Stickers Our Tree Hugger sticker pack includes lots of trees, nature and travel stickers – a total of 50 stickers to keep your customers happy!
Mounted Recycled Art Prints Our Nature Art Print Pack features Trees and Travel themes and comes with 15 Nature Inspired Posters.
Stacked Recycled Journals Our Nature Notebooks Pack features Trees and Travel themes and comes with 15 notebooks.
Striped Hippie Collection These subtley striped lounge pieces come in beautiful earth tone and will keep your customers comfy wherever they wander!
Stacks of T-Shirts, folded to show off tree graphics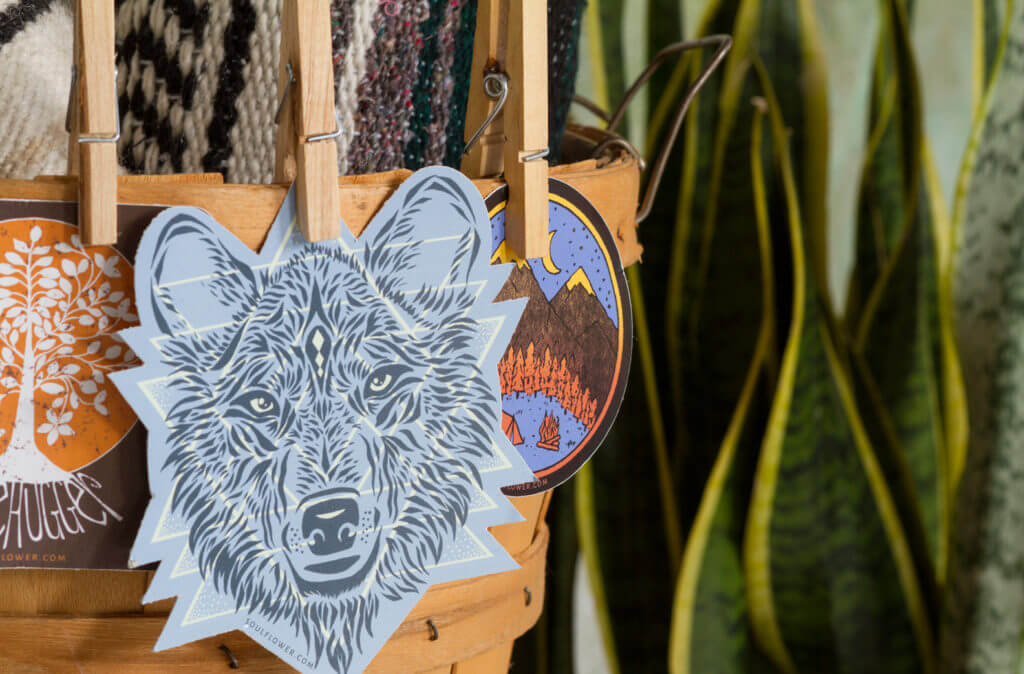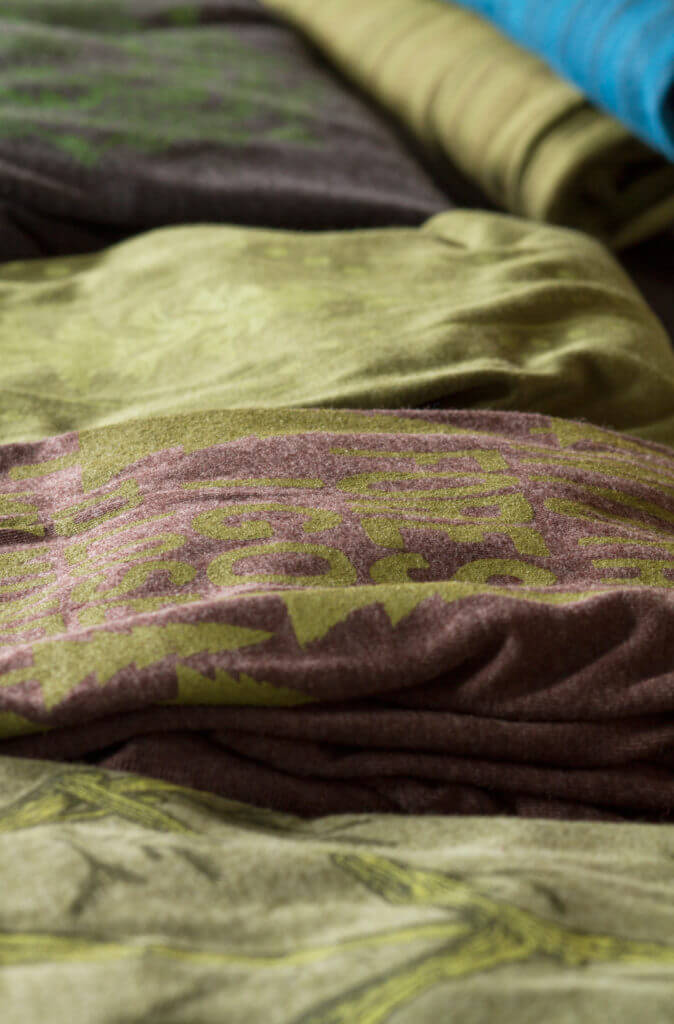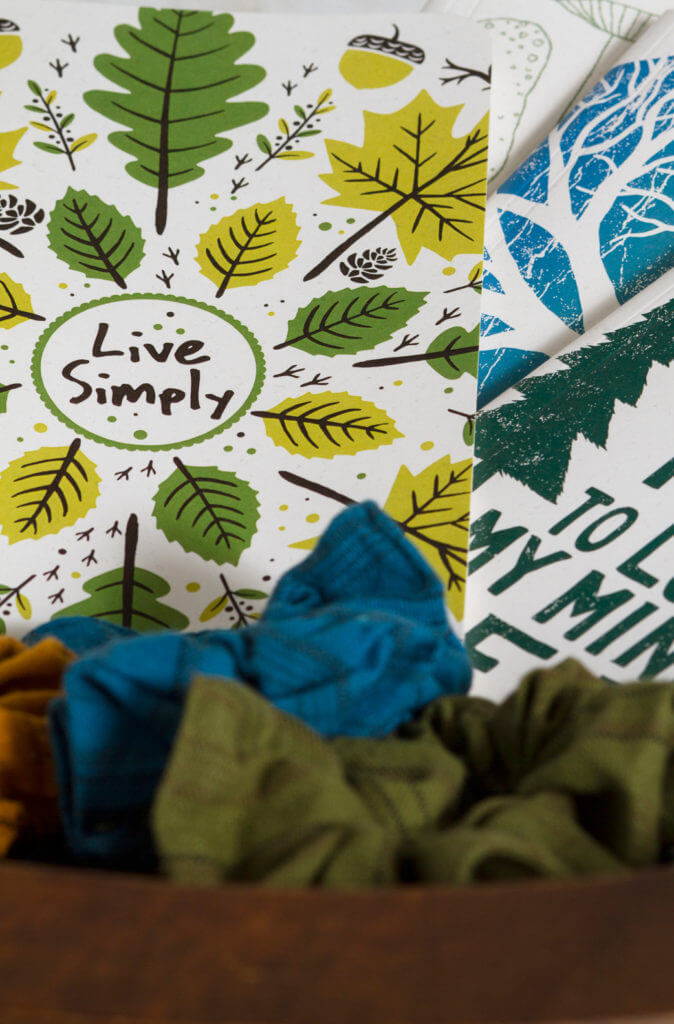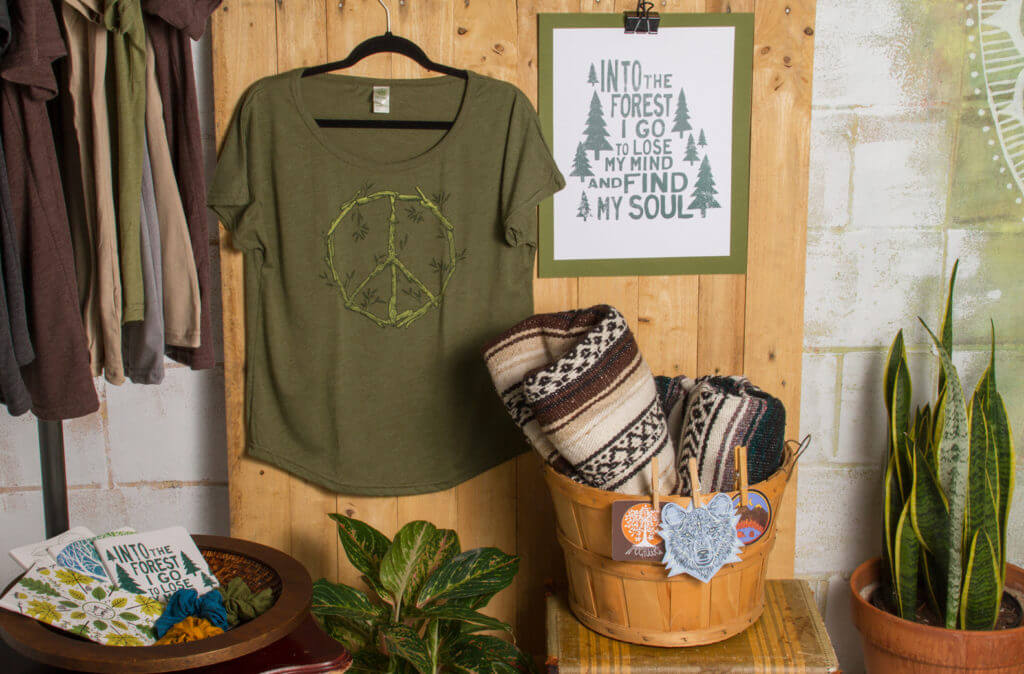 Add The Vibe
Adding these few pieces from around your shop or home will help round out the More Trees Please! display and make it even more eco-inviting:
Plants in clay or terra cotta pots
Wood Décor
Backpack or Two
Local or Hiking Maps, either hung on a wall or folded in a basket on the table
Blankets or Tapestries for texture
Eco Body Products
Crystals & Minerals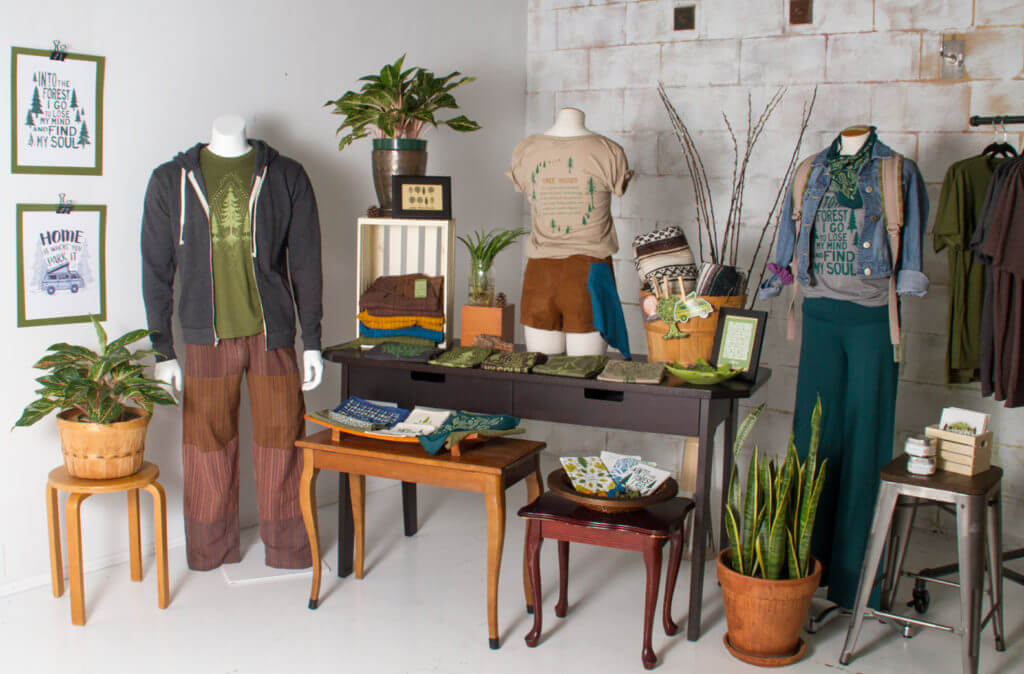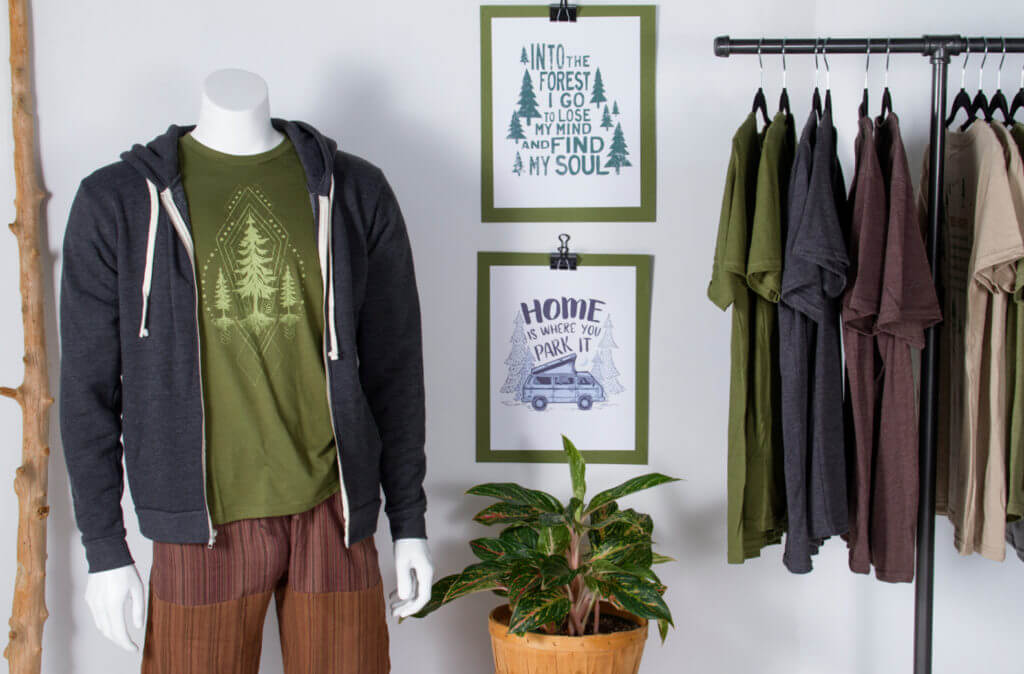 Once you have your more trees please display set up, we would love to see photos to show us how it looks in your shop! Happy Displaying!
And wholesalers, find more tips and display ideas in our Wholesale Resources at Soul Flower.