The thrill of a new job is both electrifying and terrible. New people, whose faces bear no name, fast become familiar – friendships are born, but sometimes not. Those first days are alive with possibility and pitfalls, simple tasks can be tantalizingly difficult; it's the professional equivalent of being a two-year-old.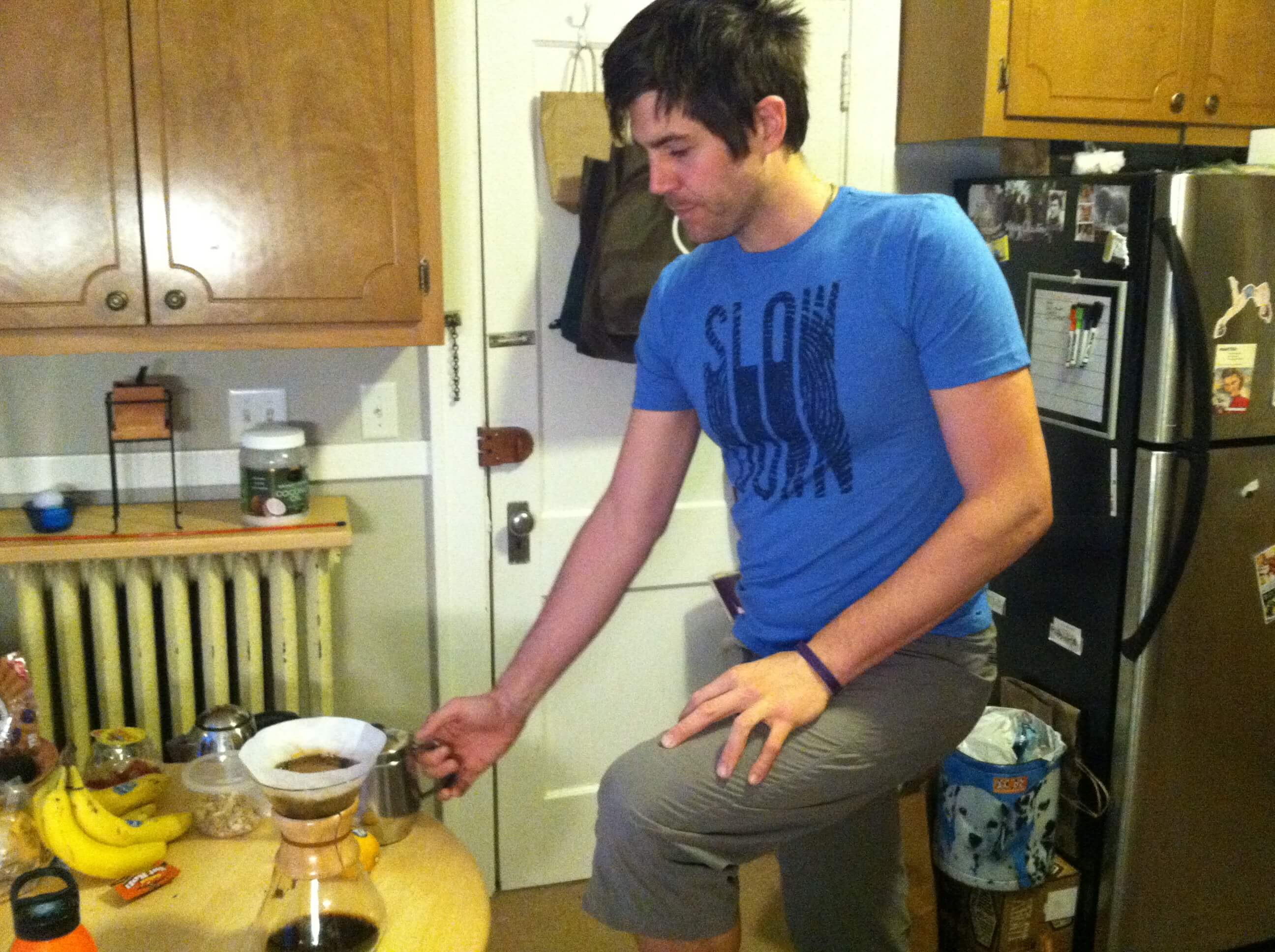 My first Vibe Tribe post finds me in the midst of just that – a brand-spanking-new career! With new challenges and responsibilities I have a tendency to react like a bag in the wind – a wonderful ride, swept up in a torrent of new directions. But I've also wound up torn, inside-out, and snagged on a wayward branch, waiting for a moment of calm to come back down.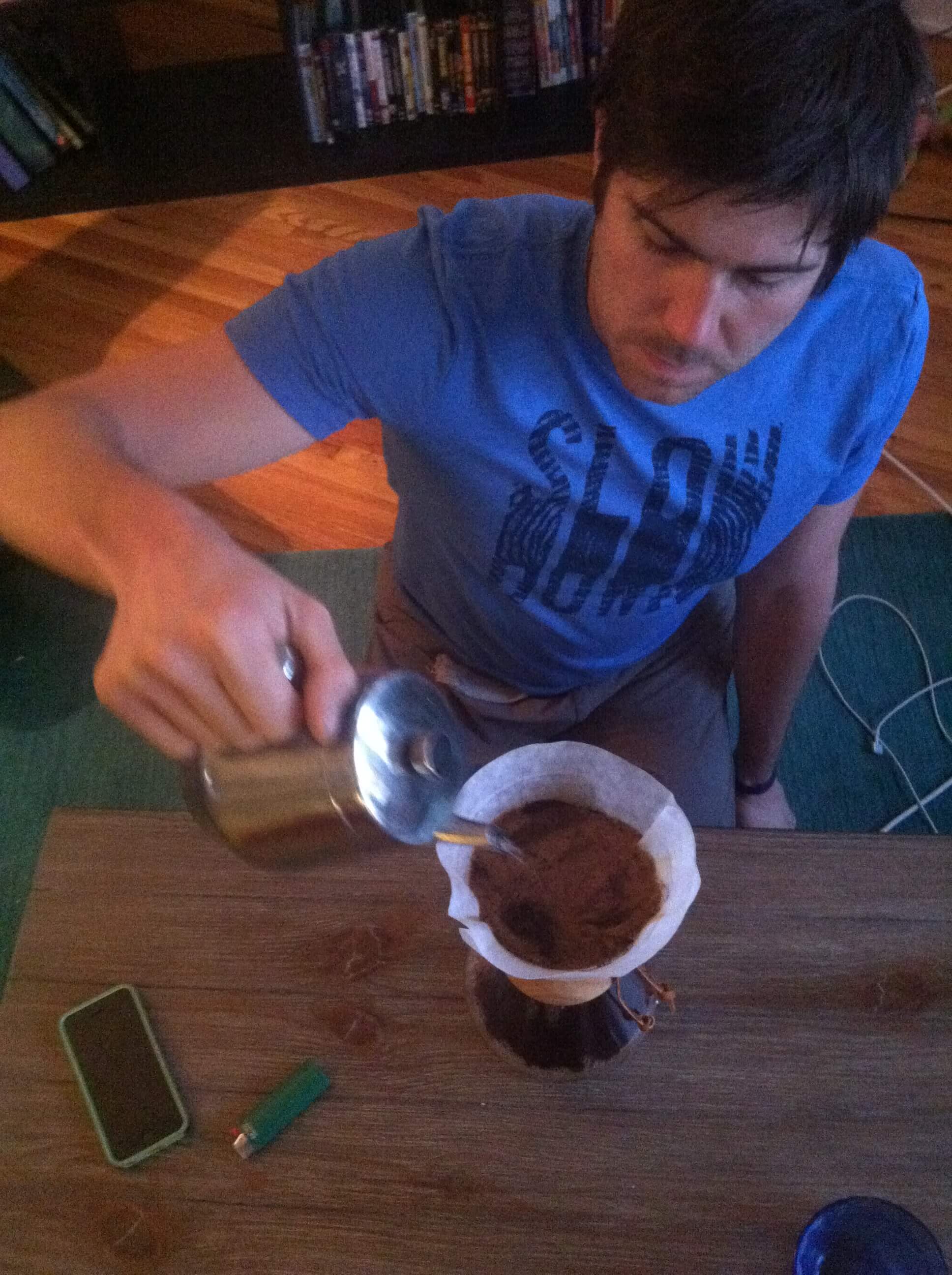 Start Slow
It's precisely for these times when you need someone – or something – to ground all that frenetic energy. I have the incredible fortune to spend nearly every day with a super-dooper partner who renounces the belief that someday everyone grows up. Physical health springs from emotional health, emotional health is borne of mental health. Mental, in turn, is promoted through physical well-being, and so on.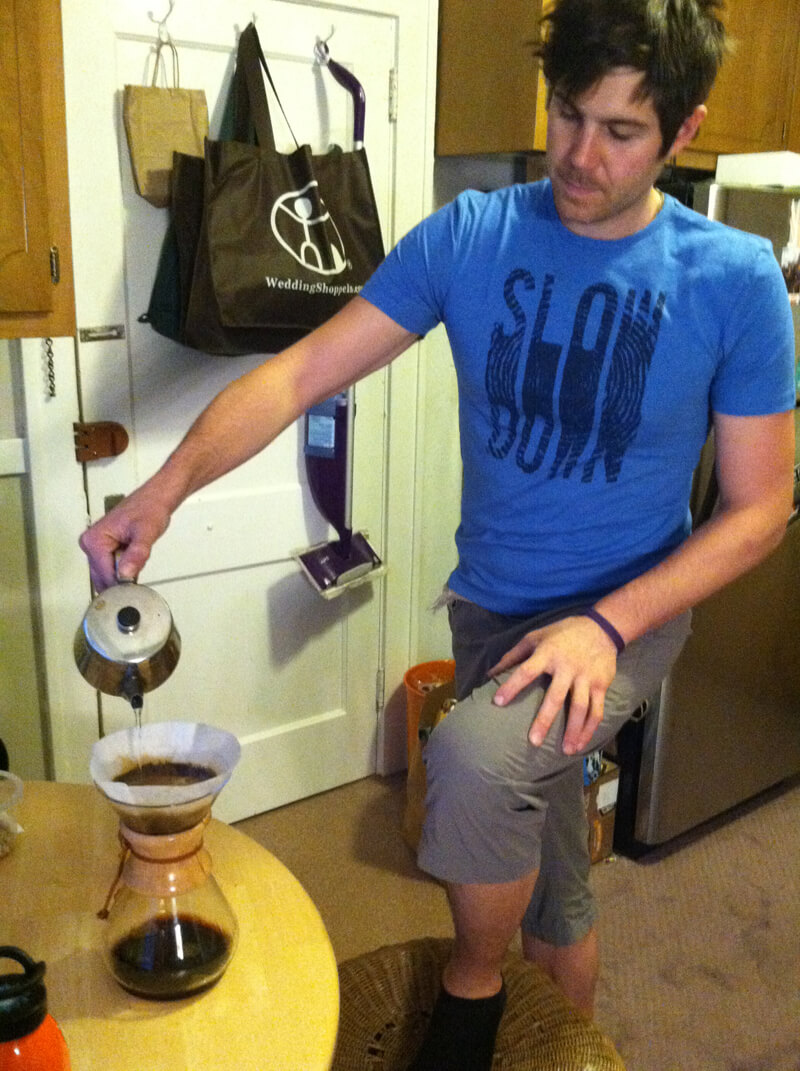 Each morning, Sarah (my partner) and I begin the day with a focus on each other. Thoughts of to-do's and the day's itinerary are ad-blocked from this space, and we are centered on the simple act of making coffee together. In this small ceremony we set the pace for the day, not the other way around.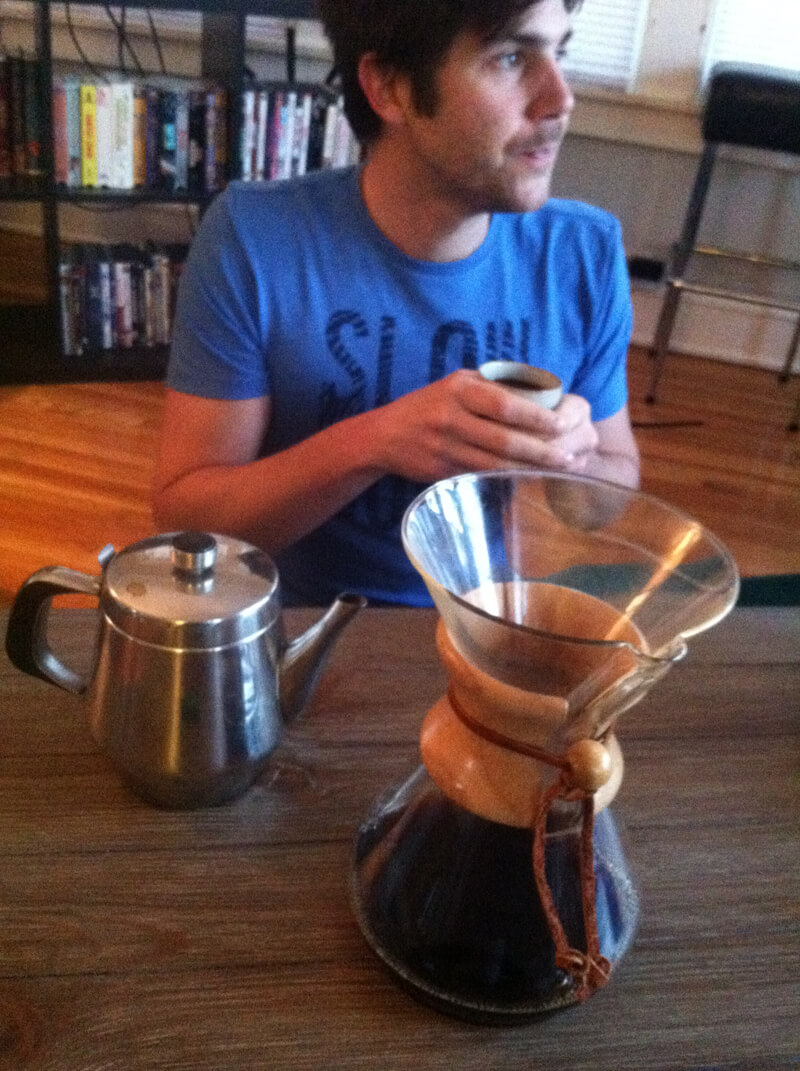 It may seem strange: making coffee to settle down, but our ritual translates perfectly to the "real world." Everything requires attention and intention – from grinding the beans with our nerdy hand-grinder, to wetting the grounds and watching "the bloom," to patiently watching the percolating, unhurried drops.
It's a daily practice of remaining in the moment and reveling in each new beginning.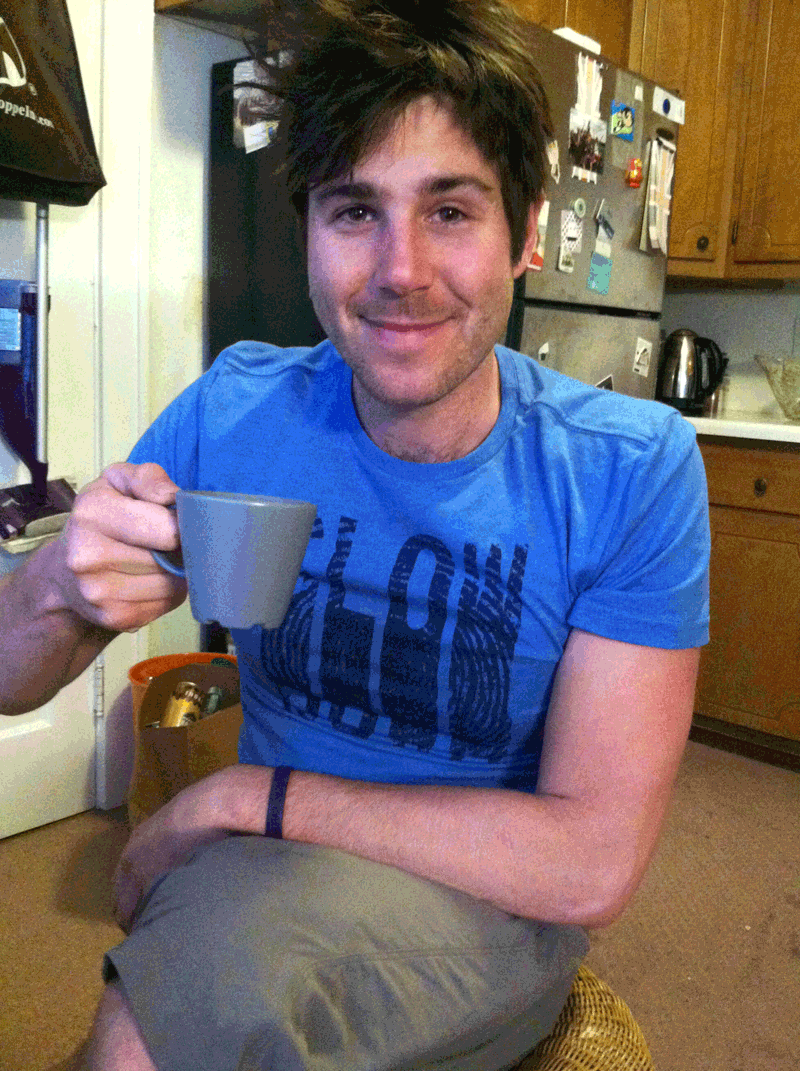 ---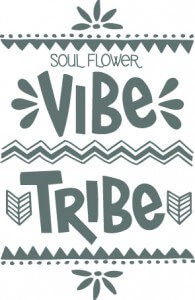 Adam wore the Slow Down Men's Recycled T-shirt
---