If you're a music junkie like us, chances are you love celebrating National Record Store Day (4/16/16). We gathered some favorite vinyls from folks around the office to compile this fun quiz to determine which records you should set your sights on for this holiday…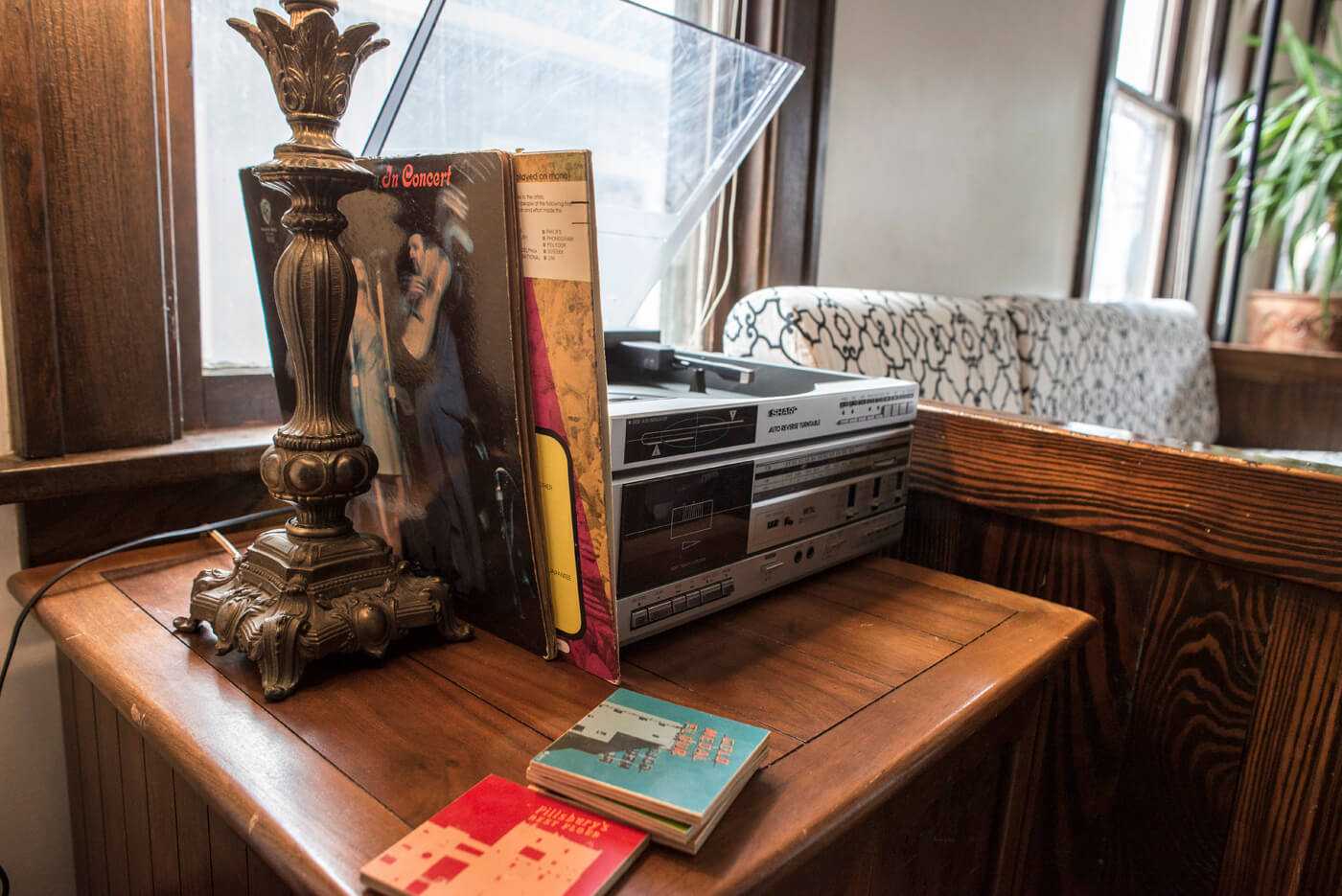 ---
How would you describe your clothing style?
A little bit grunge, a little bit hippie (1pt)
Otherworldly (2 pts)
Modern and simple (3 pts)
Bell bottoms and tie-dye (4 pts)
Patchwork and flannel (5 pts)
Bold, unique, always with an extra touch of flair (6 pts)
---
Something you never leave the house without…
A guitar pick (1pt)
Your fave lip stick or lip gloss (2 pts)
Your headphones (3 pts)
A box of incense (4 pts)
A Polaroid camera (5 pts)
A brightly-colored jacket (6 pts)
---
Your favorite musical instrument is…
Drums (1pt)
The sound of the universe (2 pts)
The human voice (3 pts)
Acoustic guitar (4 pts)
Harmonica (5 pts)
Electric guitar (6 pts)
---
If you could hang out with the following people, which one would you choose?
Freddie Mercury, Kurt Cobain, Ann and Nancy Wilson (1pt)
Jonsi, Lady Gaga, Elton John (2 pts)
Macklemore, Lana Del Rey, Amy Winehouse (3 pts)
Jerry Garcia, Janis Joplin, Jimi Hendrix (4 pts)
Joni Mitchell, Neil Young, Paul Simon (5 pts)
Madonna, Lionel Richie, Gwen Stefani (6 pts)
---
Which music festival do you want to attend?
Lollapalooza (1pt)
Electric Forest (2 pts)
SXSW (3 pts)
Woodstock (4 pts)
Newport Folk Festival (5 pts)
Bonnaroo (6 pts)
---
Your drink of choice is…
Your favorite beer (1pt)
Something sweet and colorful, like a margarita (2 pts)
A martini (3 pts)
Chaga tea (4 pts)
Whiskey or bourbon (5 pts)
Champagne (6 pts)
---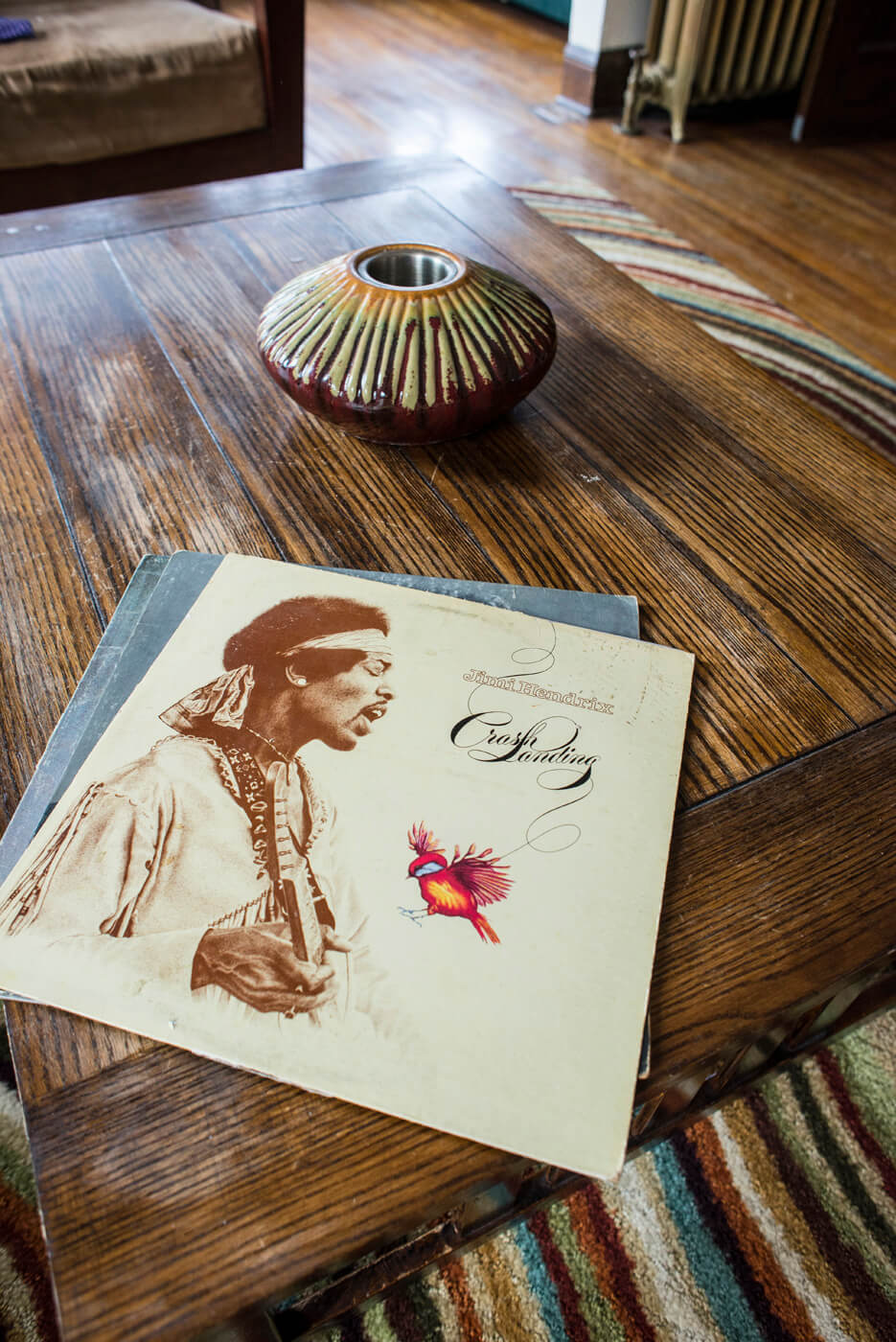 Results…
If you got 6-10 points…
Two of your favorite words are "Rock" and "Roll!" You love upbeat, classic rock, guitar solos, and jammin' out to iconic rock gods/goddesses.
Recommended Records: Led Zeppelin "Led Zeppelin II," Blondie "Autoamerican," and Pink Floyd "Dark Side of the Moon."

If you got 11-15 points…
You're hard to put into just one box! You love music that transcends boundaries and genres. Some of your favorite artists are ones who have a style that is completely their own…
Recommended Records: David Bowie "Rise and Fall of Ziggy Stardust," and Sigur Ros "Med Sud I Vid Spilum Endalaust"

If you got 16-20 points…
You love contemporary music with big choruses and catchy lyrics. Current artists who pour their hearts into their music are among some of your all time favorites.
Recommended Records: Andrew Bird "Are You Serious," Band of Horses "Cease to Begin," Judith Hill "Back in Time," and Lissie "My Wild West"

If you got 21-24 points…
You're a hippie soul at heart! Some (okay, most) days you wish you were back in the 60's along with these amazing artists…
Recommended Records: The Byrds "Fifth Dimension," Grateful Dead "Steal Your Face," and The Beatles "Revolver"

If you got 25-30 points…
You love songs with Americana roots, strummin' choruses, and soothing chords. Add a mandolin, banjo, or fiddle for some icing on the folksy, bluegrass cake!
Recommended Records: The Cactus Blossoms "You're Dreaming," Bob Dylan "The Freewheelin' Bob Dylan," and Carolina Chocolate Drops "Leaving Eden"

If you got 31-36 points…
Whether it's new or old, pop music is your jam! Chances are you know the "Thriller" dance moves by heart and have a passion for pop legends.
Recommended Records: Prince "1999," Alabama Shakes "Boys & Girls," and Michael Jackson "Thriller"

What did we miss? Add your favorite records in the comments below!