Packing for a trip is never easy, let alone packing for a trip to a country that is tropical – and given the time of year almost an 80 degree difference from where I live. Being a northern midwest girl I have quite the collection of clothes. I knew that I had some serious packing to do before my trip to Bali.
I've been to Bali 3 times and I've overpacked all three times 😉
Now, it could just be a girl thing or maybe I just think I'm going to wear more clothes than I actually do. You know you can't help but plan some of the outfits you wear. Then there's always the "well what if…" about certain pieces.
And let's face it, February and March in Wisconsin can be hit or miss. Some years its -30* and others it hovers around 25*. Then there's Bali…its 85* almost all year long. Cold for them is 70*.
One would imagine that because it's so warm that your clothes aren't very heavy…well when you pack your whole wardrobe things add up 😉
Luckily I was able to pick out some key pieces this time around. Three of those pieces were from the SoulFlower collection and I have to say that they were some of my go-to pieces for the trip.
The first was the Sunny Side Women's Organic Cotton Cami. This cami is SO wonderful! It's lightweight and goes with almost anything. It was also great to have a tank top that had skinny straps so that I didn't have huge tan lines.
Blog Image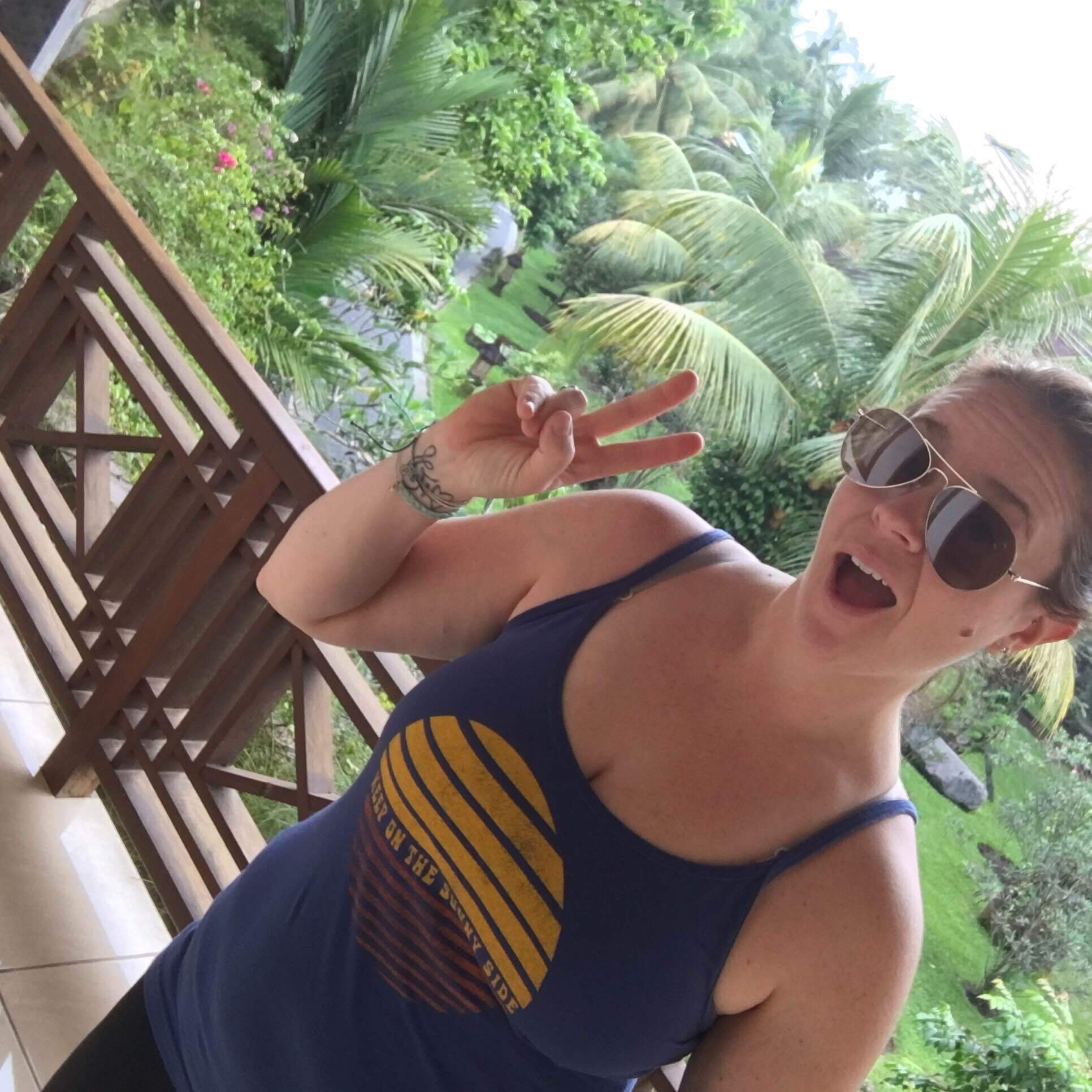 The next piece was the Peace Buddha V-neck tee. This is my FAVORITE t-shirt! It is so soft, lightweight, and long enough to cover my butt 😉 The second I saw this shirt I knew I HAD TO HAVE IT. If I could live in it everyday, I would!
Blog Image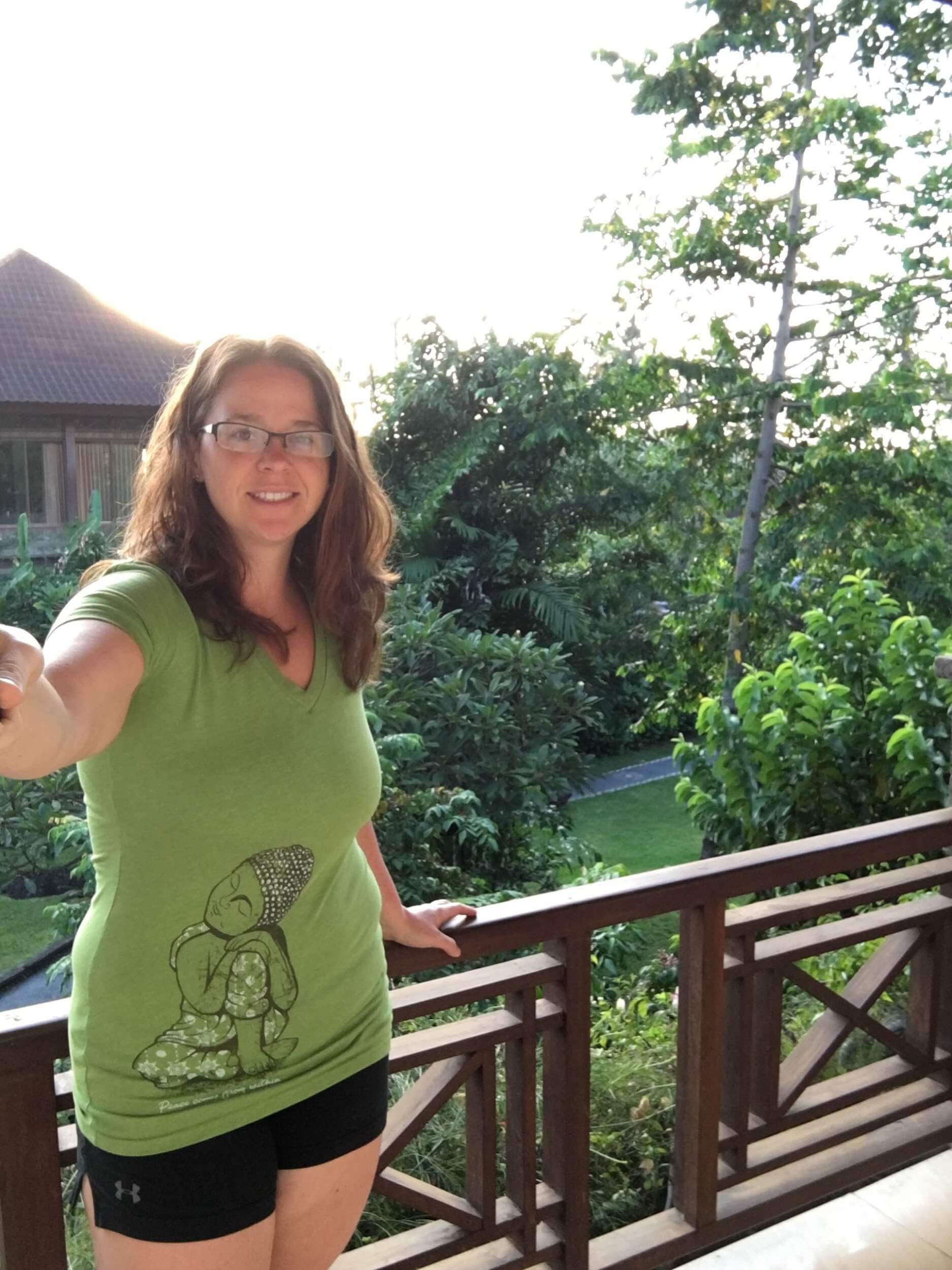 The third piece was the Fire Spirit Boho Headband. I loved this headband as well. It is pretty wide, at first I was skeptical of it because I have a smaller head so it looked like it was going to take up my whole head. But I was able to scrunch it up so that it held my hair and all of my long whisps out of my face. This was crucial in the Bali heat. I normally don't love having something covering my head unless it's below 25 degrees, but this headband worked wonders! I could scrunch it up or spread it out. So great having the versatility at my fingertips.
Blog Image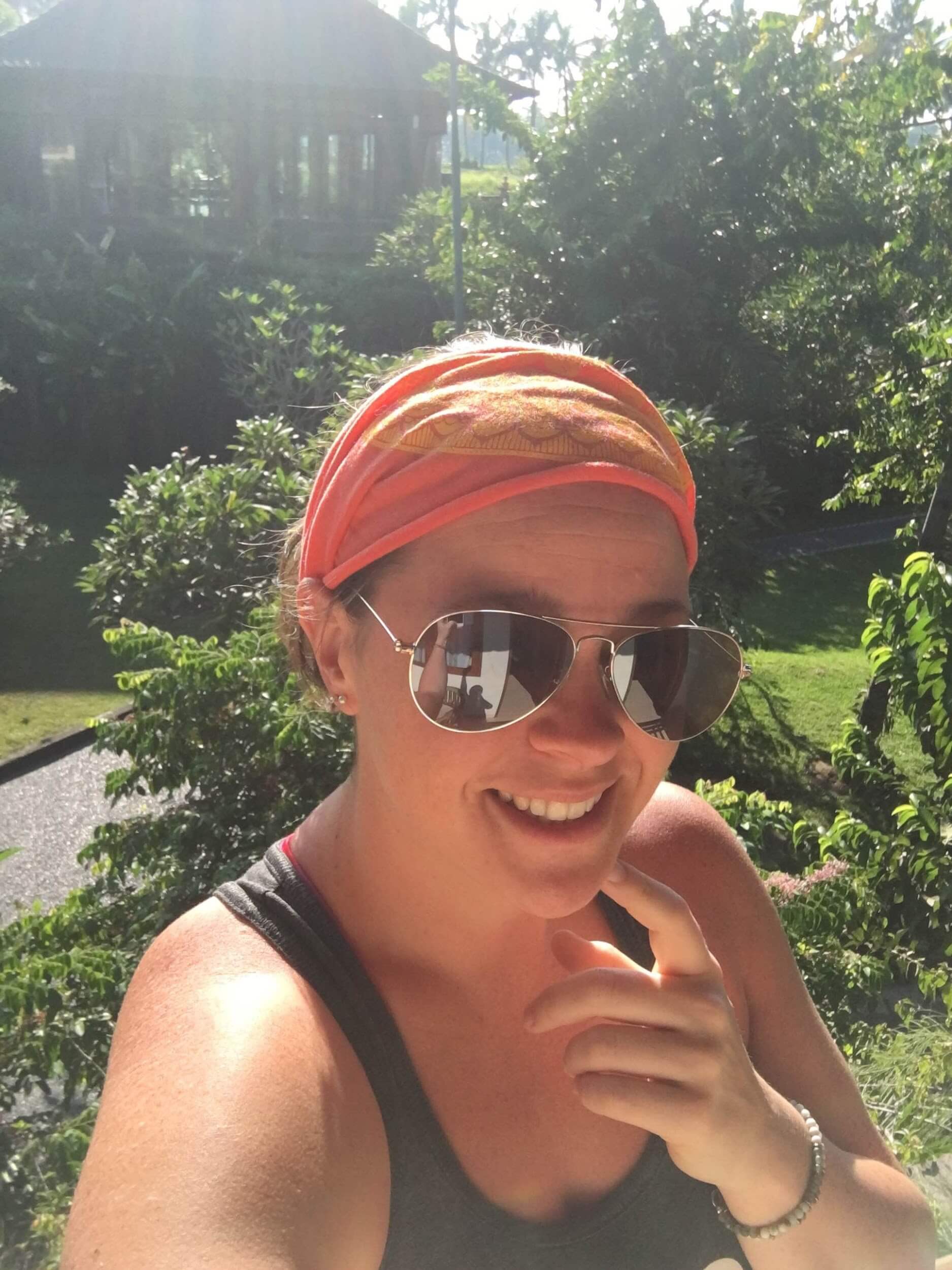 Overall I still packed WAY TOO MUCH. Maybe next year I'll learn to pack a little lighter 😉
Namaste,
Maggie