Start 2019 with a clear path and your very own 3-word intention. Close your eyes, take a deep breath… then take a look at our word search: what are the first three words you see? Complete this phrase: In 2019, I will attract… You just set an intention for the new year!

Blog Image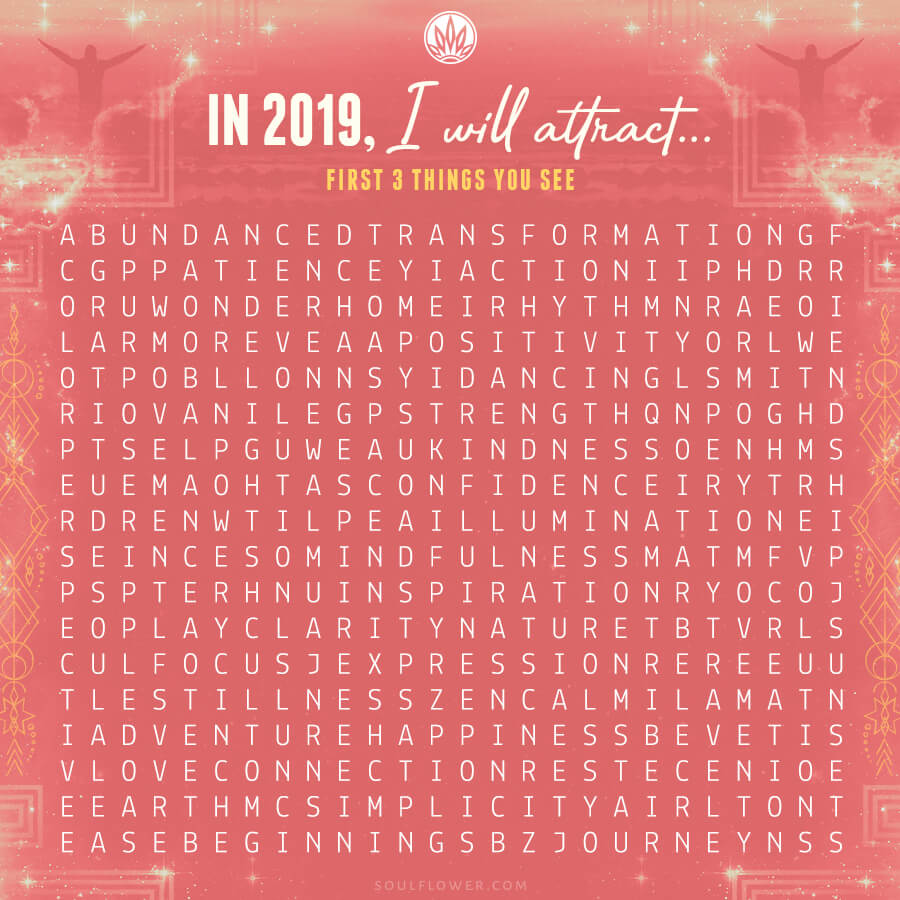 Set an Intention Word Search
Now that you have your intention, tell us what you got in the comments. And for even more inspiration check out Soul Flower – an earth loving clothing brand with boho, hippie and eco friendly clothing. Happy 2019 buds!
Shop Mala Beads
Shop Yoga Collection