If you've been with us from the beginning, then you know we've set up "shop" in a few different spaces over the years. Every store-warehouse-office-combo has had its own unique vibe, but we always found ways to make each place our own. And here we go again…

When you think of a warehouse, you might picture soaring ceilings, cold cement floors, robot forklifts, and stark white walls. But our Soul Flower warehouse —no matter the location— always ends up looking like the best-stocked closet you can imagine!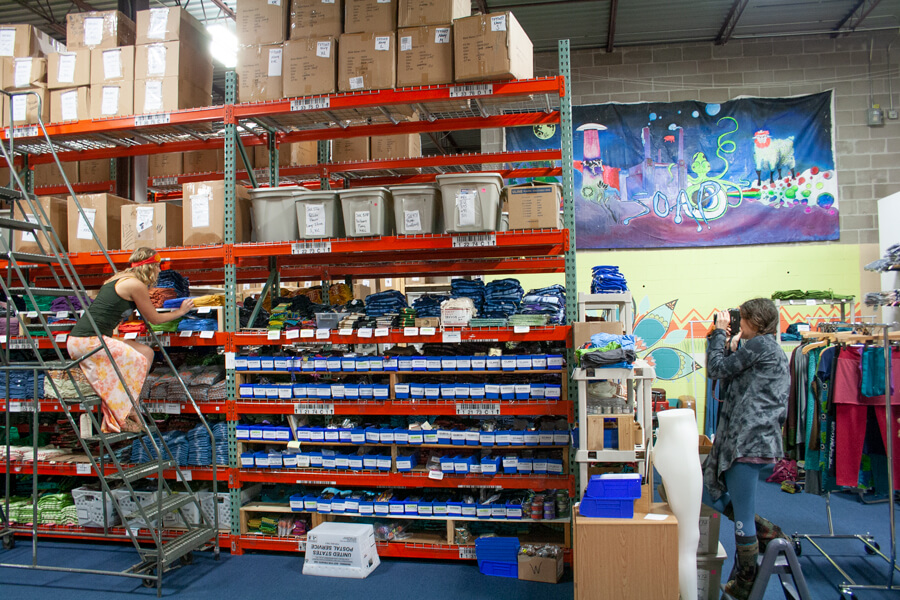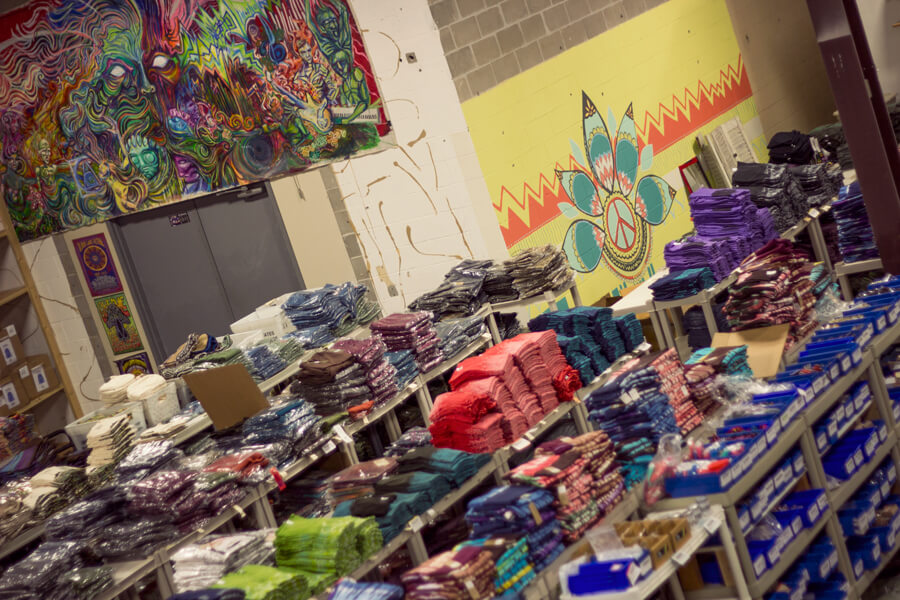 With rows of colorful clothing on shelves, art and random tapestries on the walls, just a few buds handpicking and packing everything, and good tunes on the airwaves. That's how we roll!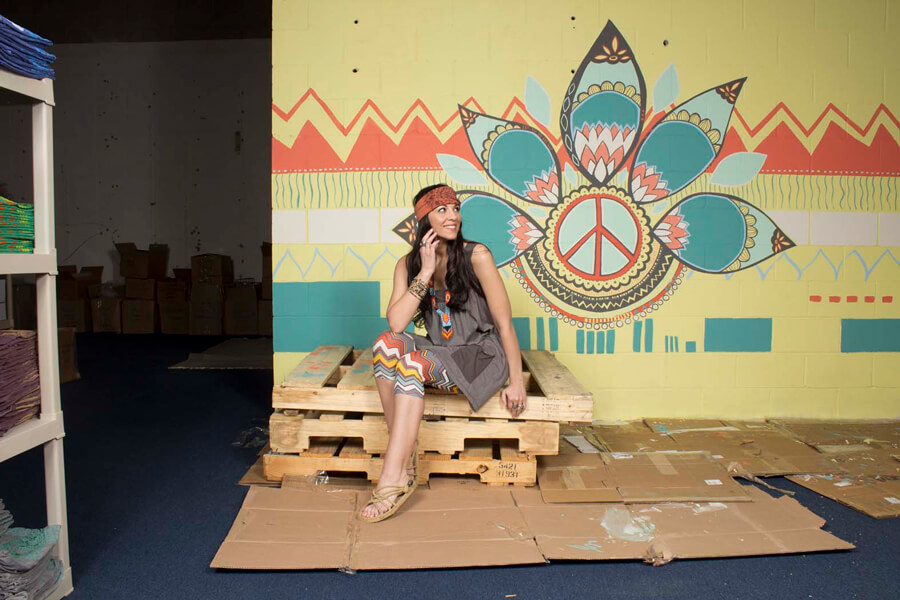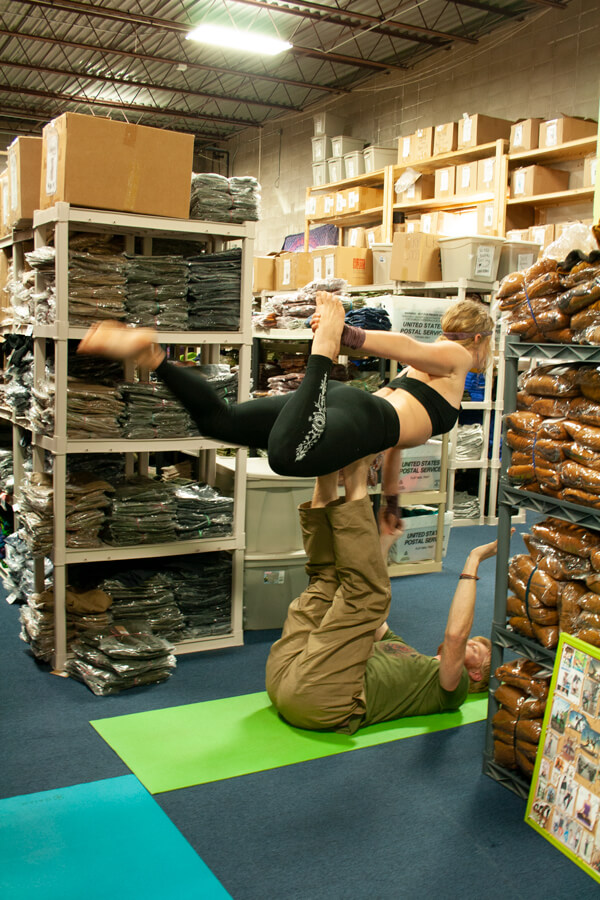 Top priority when moving in to our new location is setting up the basics needed to get orders out the door. (OK, the speakers gotta get wired up, too, that's a necessity!) Interior decorating comes later.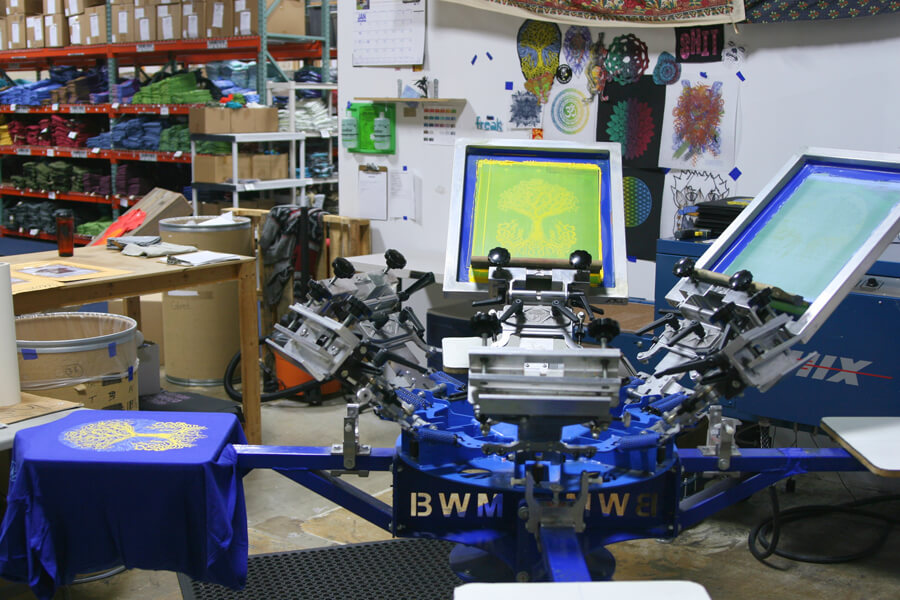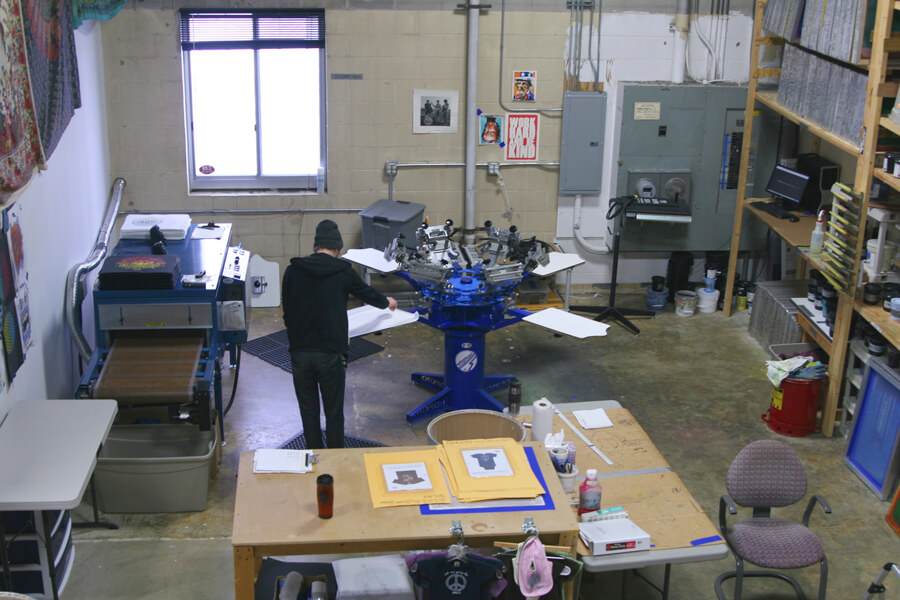 Back in 2012, we built our own screenprinting shop right in the warehouse, which has become a welcome hub of essential activity at Soul Flower. Now, our garments go from the press to the dryer, and then straight onto the shelves in a matter of feet rather than being shipped around the country (or world) for printing. Our new space has the perfect floor plan for giving our screen printers even more space to do their thing.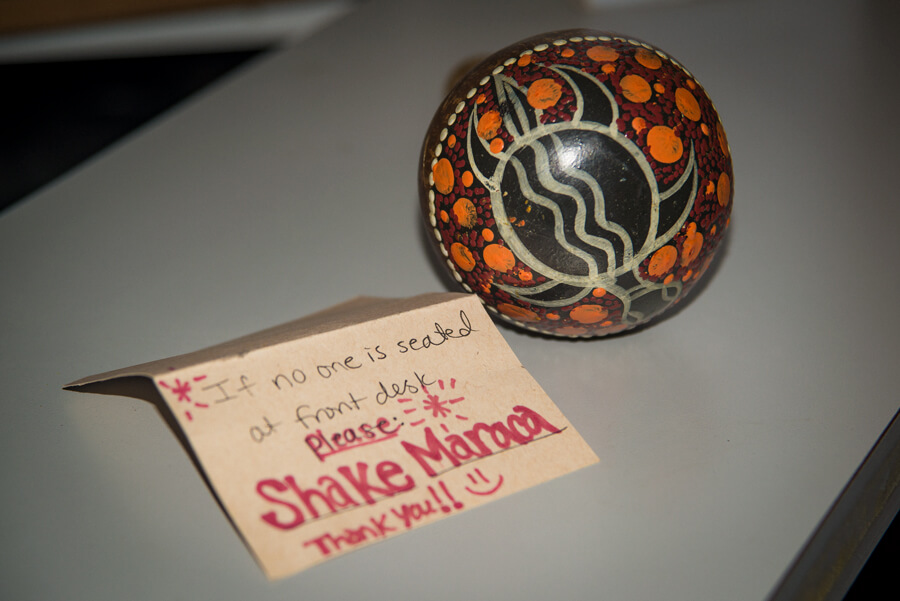 We're also grateful to be able to spread out into several closed-door offices. Our open-concept office space was great for walk-by chit chat, but these days of masking and distancing call for more separation. Plus, we're creating a "flex space" in one of the new offices, for buds who mostly work remotely and don't need a dedicated desk.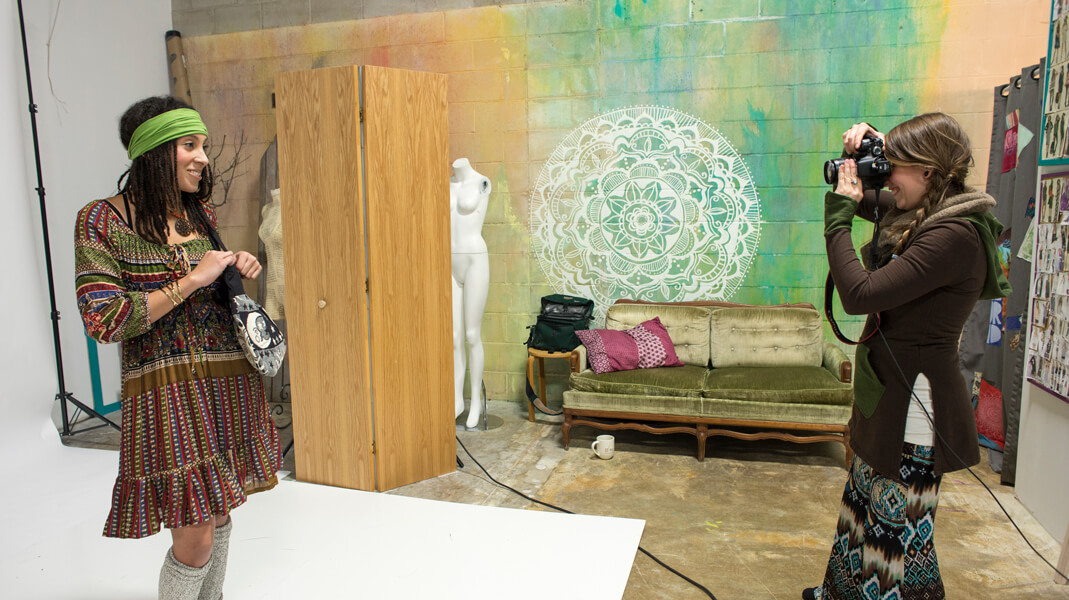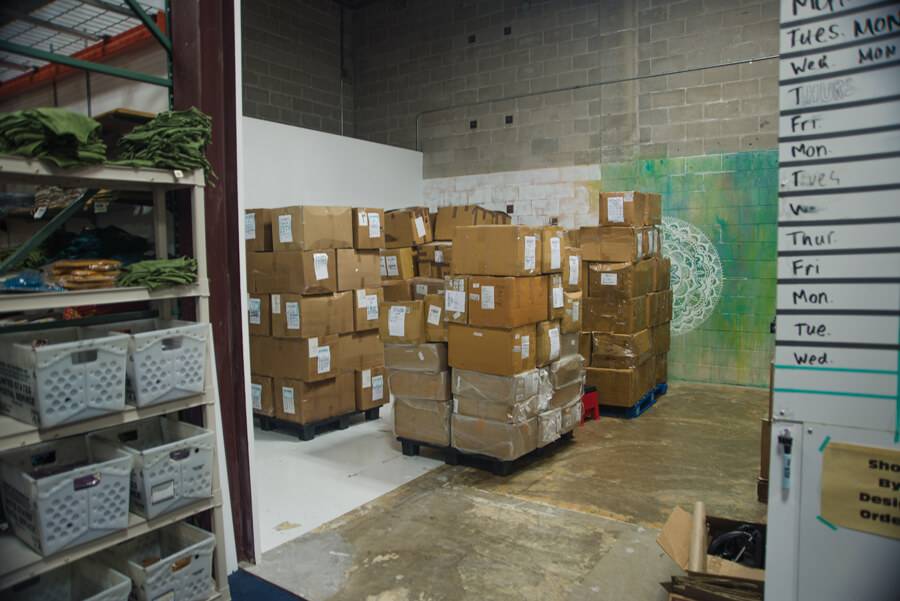 Moving isn't always fun, but it does offer the chance to start fresh and we're excited!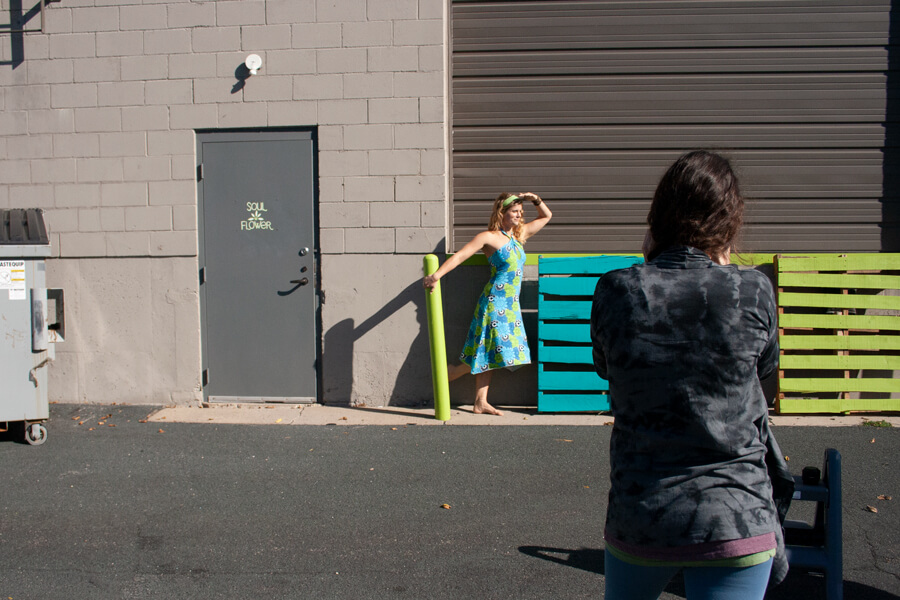 Thanks for following our journey throughout the years, and thank you for supporting us every step of the way. Soul Flower the company and our offices exist because of you and our shared love for all things funky and eco. Thanks for helping us help you let your soul flower!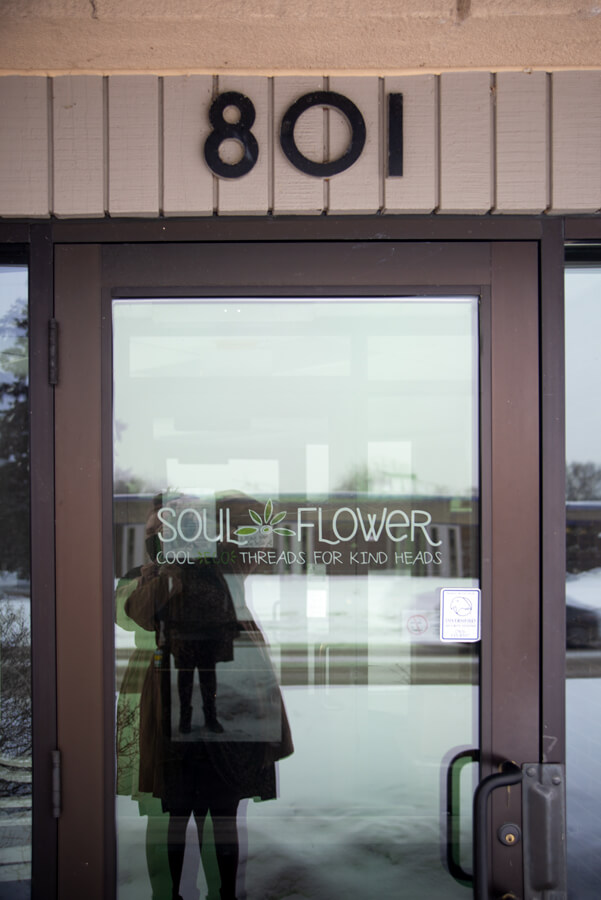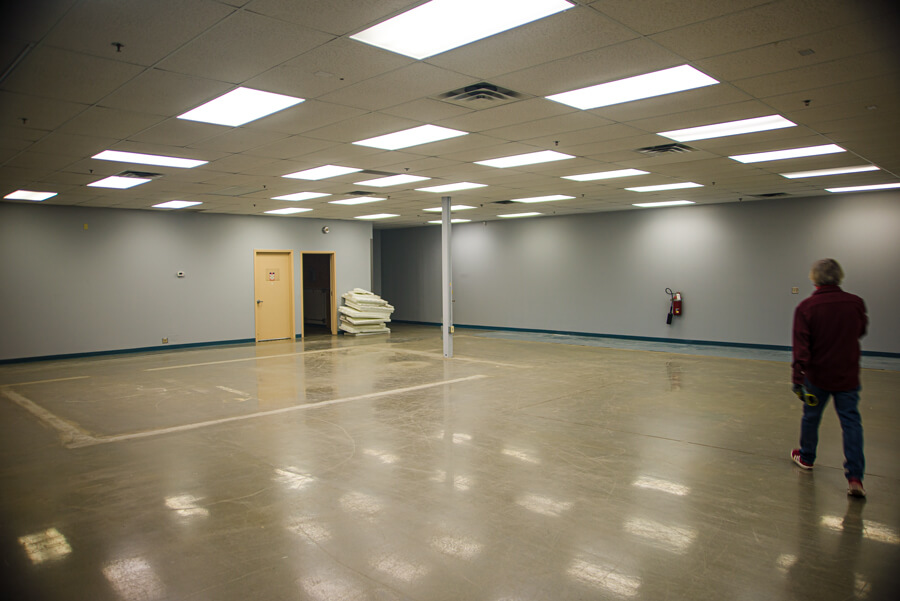 Oh, and our new address as of 3/1/21, for those of you who might need it 🙂
SOUL FLOWER
692 MENDELSSOHN AVE N
GOLDEN VALLEY MN 55427