Little, black, what?? Nope. This isn't an acronym for the perfect dress for any occasion! LBS stands for Local Bike Shop!
Biking is a great way to reduce your environmental impact (In fact, more CO2 is emitted by the United States transportation sector than any other nation's entire economy, except for China), stay active, explore your community, and quite frankly, it's fun!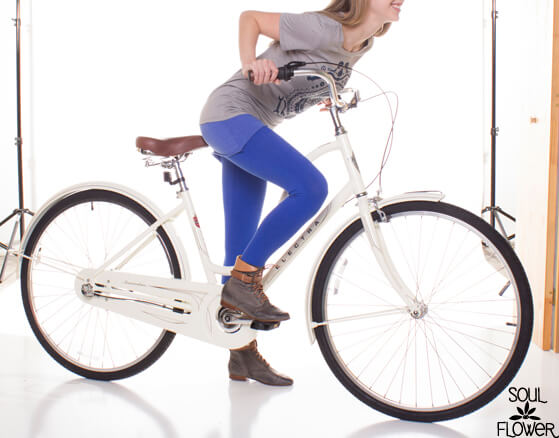 Blog Image
Recently, part of a Soul Flower Spring photo shoot included the coolest cruiser bike we've ever seen. A great local bike shop called Gateway Cycle generously let us use it for the day and, by the end, we didn't want to give it back!
Called the Electra Amsterdam, this really is the perfect chill cruiser bike to pair with your favorite trendy outfit. Because of the low step-through frame and fenders, you won't have to worry about any bike-related outfit malfunctions (like getting mud up your back or hiking your skirt up to get on it). And the comfy seat will keep you rolling for miles in style!
Additionally, we love being able to keep it local and support businesses around us! Minnesota has a really strong cycling culture and miles upon miles of gorgeous scenic trails to ride, which means our bike shops are equally as awesome and really know their stuff!
Blog Image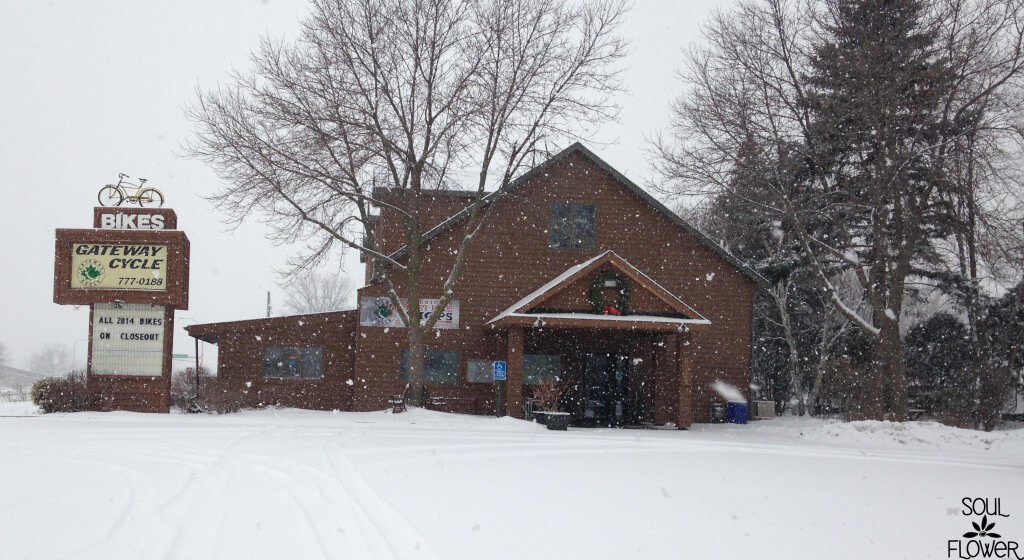 The above image, of Gateway Cycle, was taken two weeks ago! Hard to believe with all the snow (for anyone wondering, pretty much 99% of the snow is gone now and it was in the 70's last weekend)! If you're ever in Minnesota, be sure to swing by the shop and chat with their friendly staff! Being that they're right next to the popular Gateway trail, they're more than happy to help all cyclists with any bike-related needs!
Roll on in style, buds!