Poetry is a life-cherishing force. For poems are not words, after all, but fires for the cold, ropes let down to the lost, something as necessary as bread in the pockets of the hungry.
-Mary Oliver

A couple of weeks ago, I was walking down the sidewalk when something caught my eye and stopped me in my tracks—a purple crocus, the first one I'd seen this year! My audible squeal of delight was caused in part by my love of flowers and in part by this tangible sign of the approaching Spring. This little flower also got me thinking…
Blog Image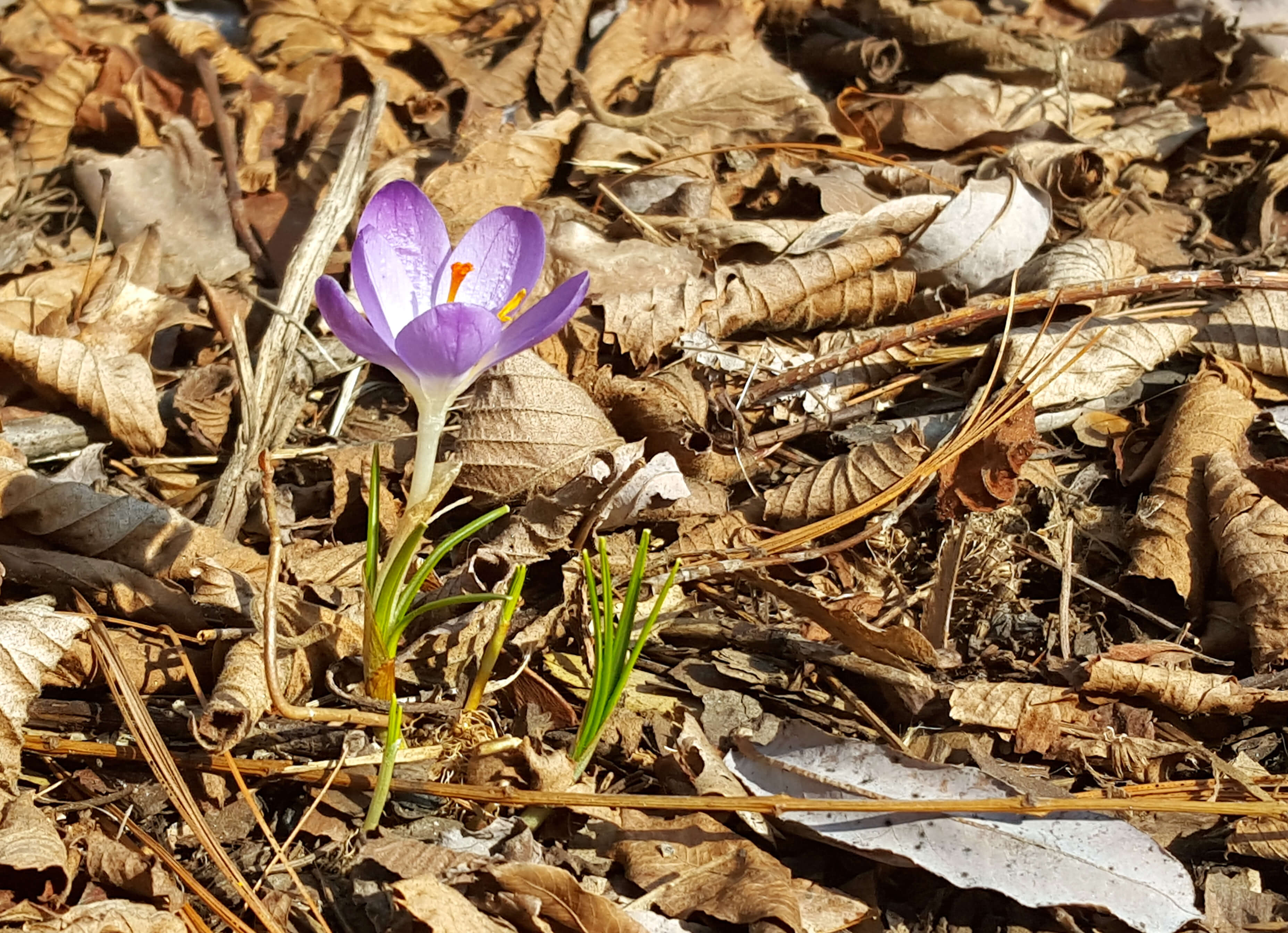 It reminded me of the first post I wrote as a member of Soul Flower's Vibe Tribe almost one year ago. Included in that post about National Poetry Month was an image of a white crocus—the first I'd seen last year. As I crouched down to admire the purple petals of this year's crocus, I thought about how much can change over the course of a year, and conversely, how some things remain constant despite every change.
Blog Image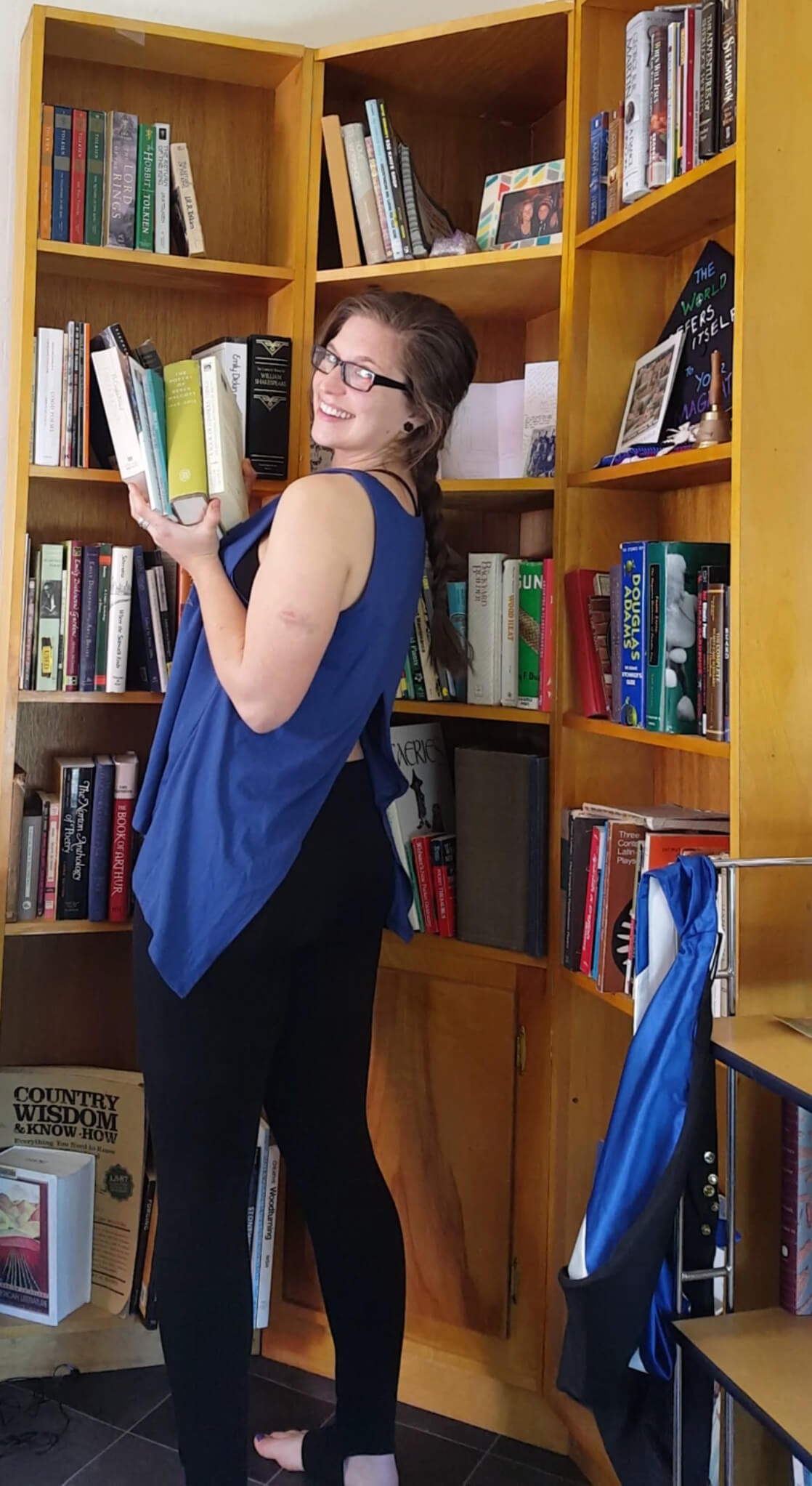 Poetry has been a constant in my life since I began studying and writing it as a freshman in college. It is something on which I can steady myself in moments of instability. It is comforting during times of uncertainty, and calming during times of stress, frustration, and anger. It elevates my happiness and pulls me out of sorrow. Certain poems and poets mean so much to me that I carry two poems with me at all times: one in my wallet, and one in my heart.
Blog Image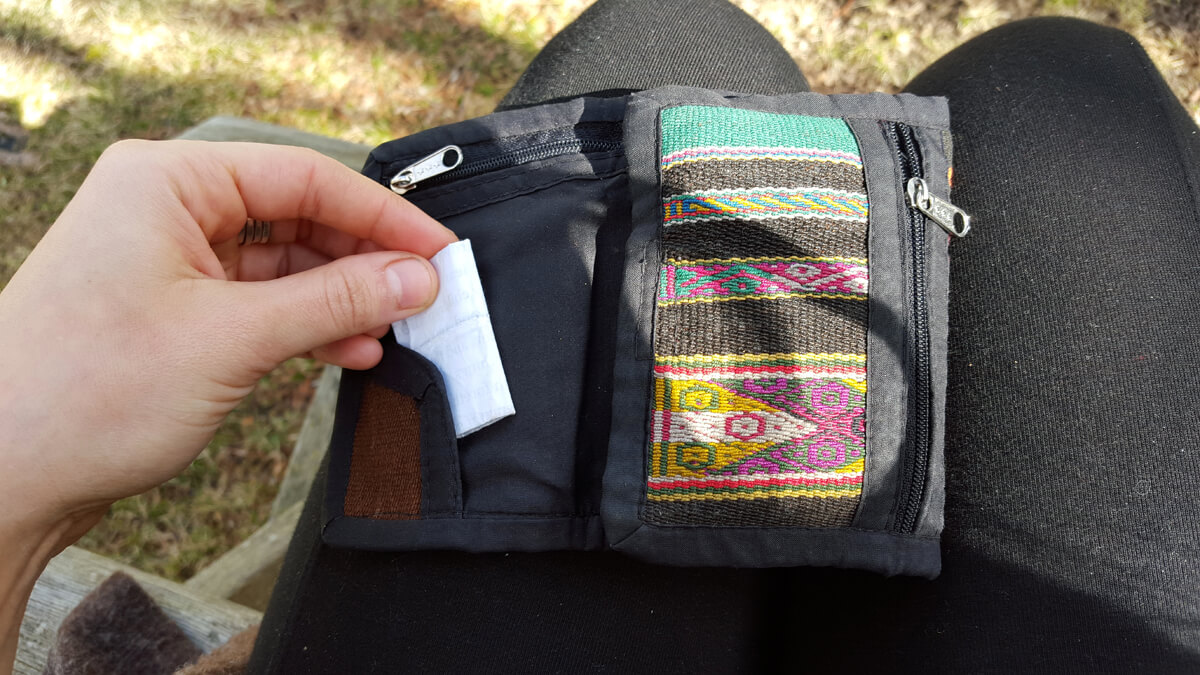 Blog Image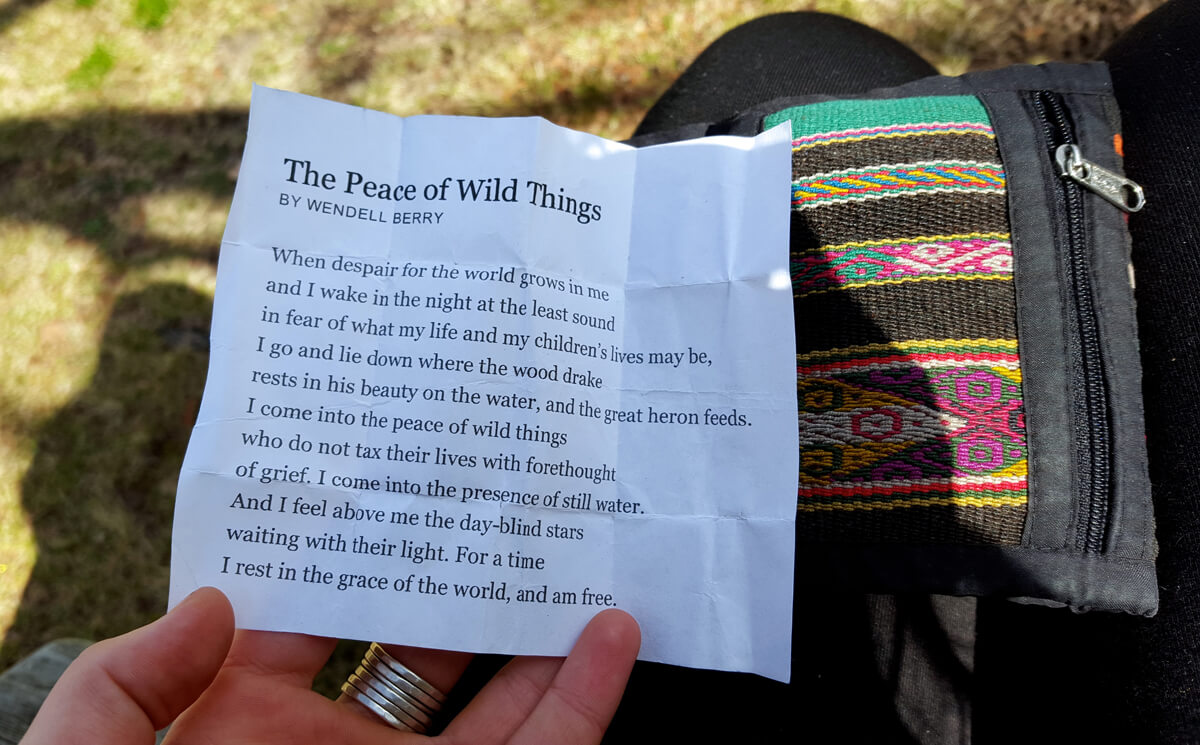 The Peace of Wild Things
Wendell Berry
When despair for the world grows in me
and I wake in the night at the least sound
in fear of what my life and my children's lives may be,
I go and lie down where the wood drake
rests in his beauty on the water, and the great heron feeds.
I come into the peace of wild things
who do not tax their lives with the forethought
of grief. I come into the presence of still water.
And I feel above me the day-blind stars
waiting with their light. For a time
I rest in the grace of the world, and am free.
Whenever my bare feet land in the grass or dirt, or I go for a walk at night under the moon and stars, stand under a tree full of birds, or wander through the woods, I hear Wendell Berry's lines: "I come into the peace of wild things…" and "I rest in the grace of the world, and am free." When I want to feel at ease and cannot slip outside to rest in the grace of the world, I simply unfold the poem and read it to myself, taking comfort in the words.
Blog Image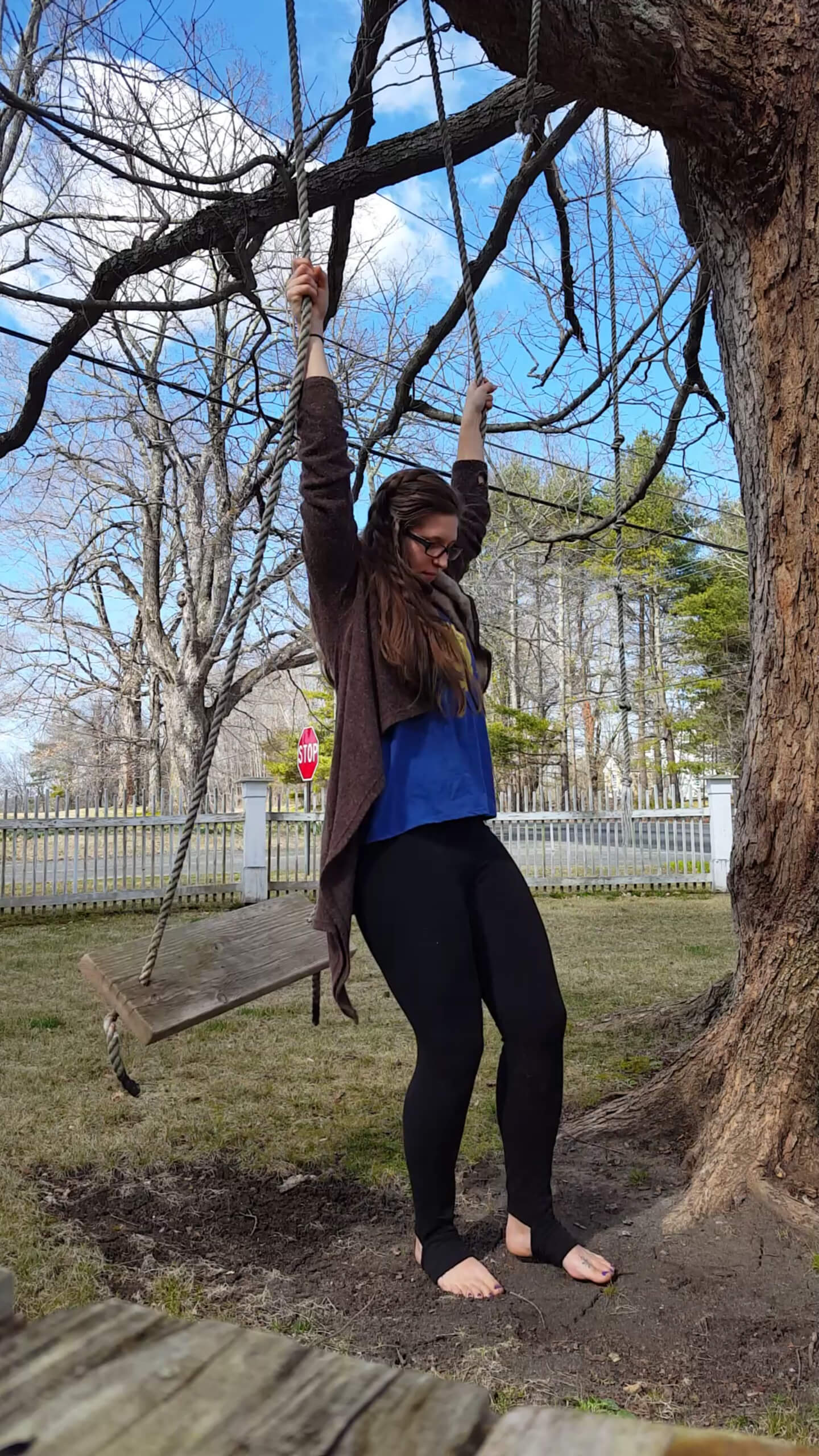 A professor of mine once explained the difference between learning a poem by heart and memorizing a poem like this: one memorizes a poem when one is assigned to recite it in front of the class, but one learns a poem by heart when one means to keep it there for a long time. And so, although I originally committed Mary Oliver's poem "Wild Geese" to memory as an assignment for a poetry class, I loved it so much that I learned it by heart and have kept it with me for a while now. I've said it to myself hundreds of times in so many different situations and this poem's effect is always the same: comforting, calming, reassuring.
Blog Image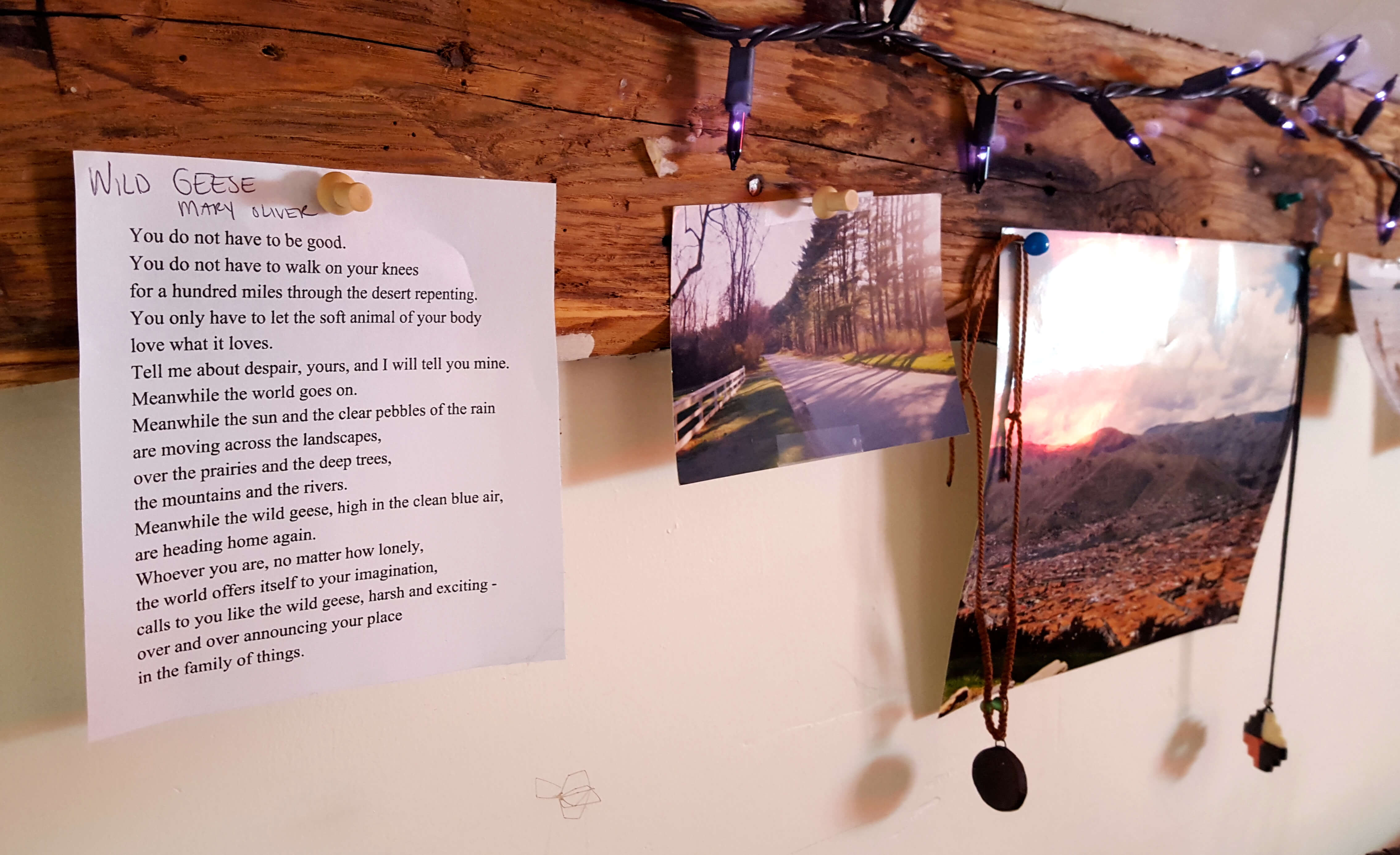 Wild Geese
Mary Oliver
You do not have to be good.
You do not have to walk on your knees
for a hundred miles through the dessert repenting.
You only have to let the soft animal of your body
love what it loves.
Tell me about despair, yours, and I will tell you mine.
Meanwhile the world goes on.
Meanwhile the sun and the clear pebbles of the rain
are moving across the landscapes,
over the prairies and the deep trees,
the mountains and the rivers.
Meanwhile the wild geese, high in the clean blue air,
are heading home again.
Whoever you are, no matter how lonely,
the world offers itself to your imagination,
calls to you like the wild geese, harsh and exciting—
over and over announcing your place
in the family of things.
Whether your peace comes from the grace of the wild world, the call of the wild geese, or something very different, I truly hope you find it— between the pages of a book, or anywhere else.
Blog Image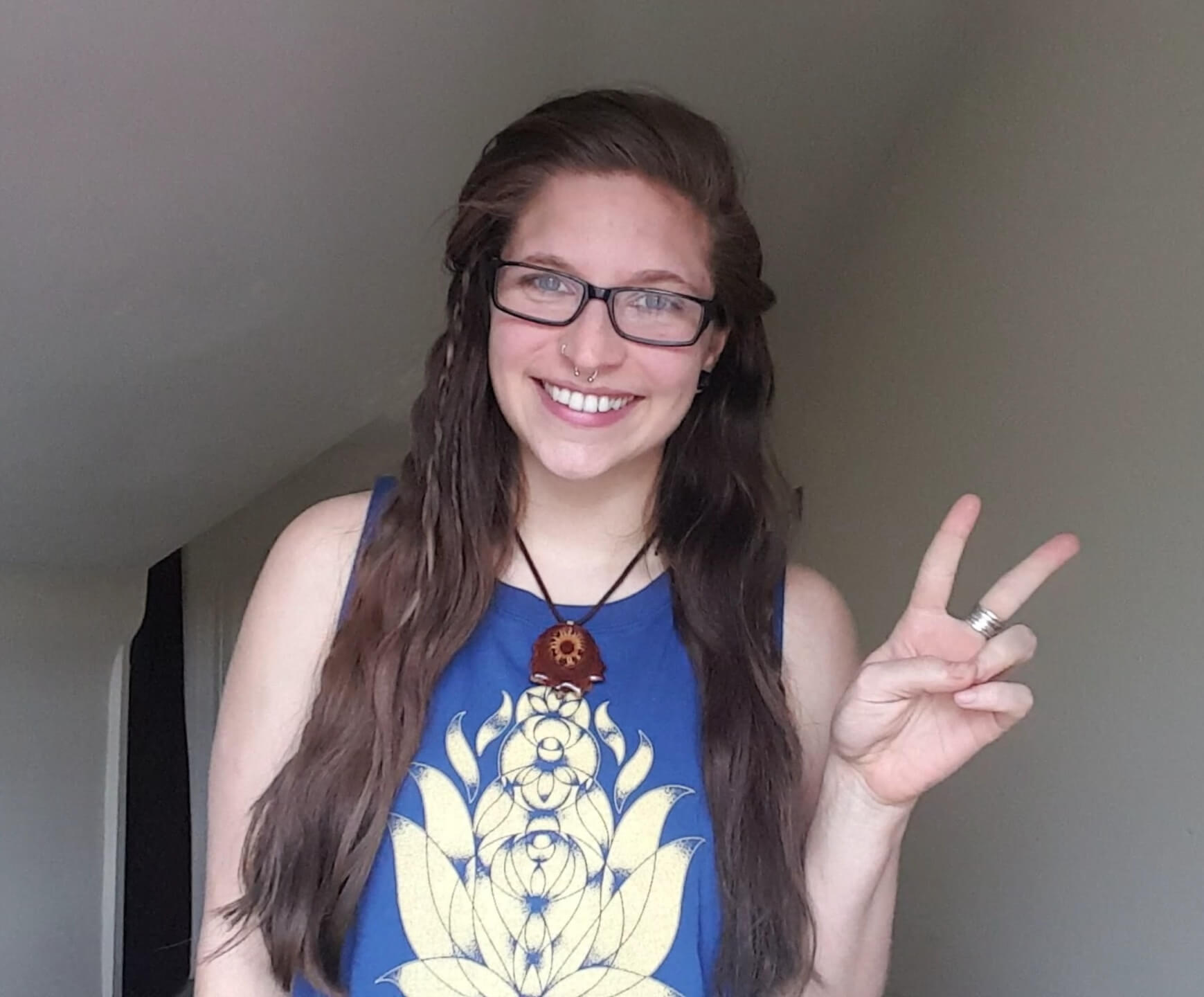 And before I go, I would like to take a moment to give my sincere thanks to everyone at Soul Flower and to everyone who reads the blog! It has been an absolute pleasure and honor to represent such a truly wonderful company and brand and to do it alongside the other Vibe Tribers. Thank you SO much to everyone involved. Peace!
---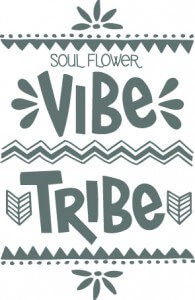 Blog Image
Liz wore the Radiate Split Back Tank & Stirrup Eco Friendly Yoga Pants
---