What is upcycling? Simply put, upcycling is taking something of lessor value (generally unwanted, discarded materials and objects) and altering it in such a way that its value and usefulness is enhanced. Enter the Philadelphia Dumpster Divers, a group of trash and found object artists whose motto (penned by founder Neil Benson) is "Trash is simply a failure of imagination."
I am privileged to be a member of this unique and eccentric band of upcycling artists who truly believe that one person's trash can, and must, become another's treasure.
Blog Image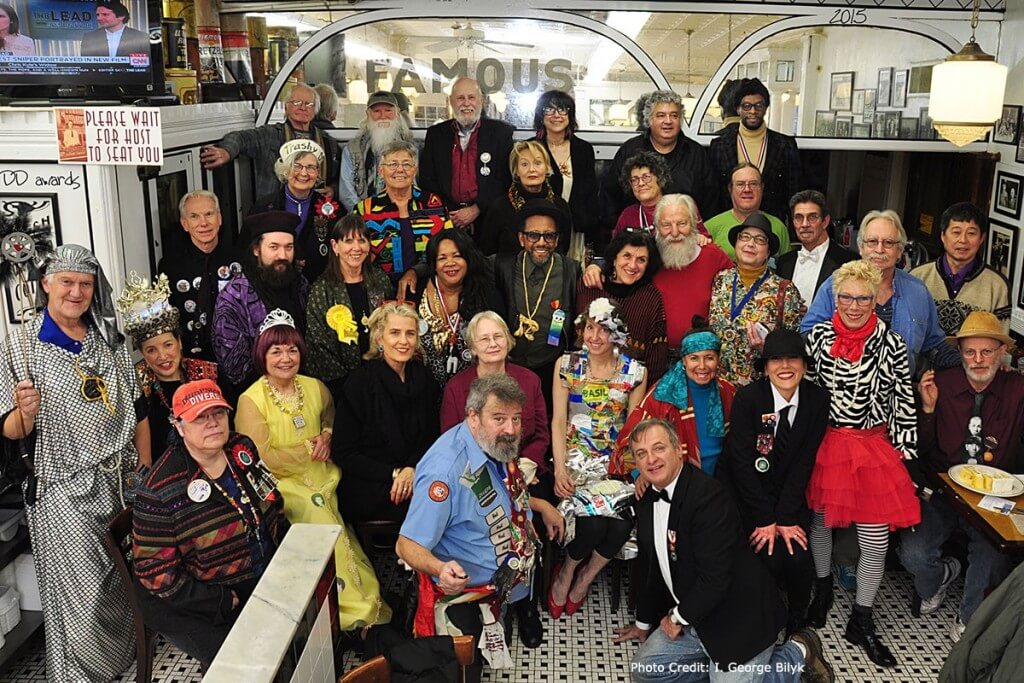 Our group is wonderful mixed bag of folks, men and women ranging in age from 30-something to 75. We meet once a month at a member's home or studio to eat and drink, talk and trade trash, organize group exhibitions, and share opportunities for finding inspiring stuff and for community outreach. Once a year, we meet at the Famous Deli, a half block from South Street (you know, where all the hippies meet). The event is known as the Diver Awards Banquet. Many of us dress up in self-made costumes, often from trash, in a kind of parody of the Academy Awards. And there are awards, given by anyone to anyone for any reason, the crazier the better. The awards are made of, you guessed it, trash! It's also the time when the annual group photo is taken by our resident diver photographer, I. George Bilyk.
Blog Image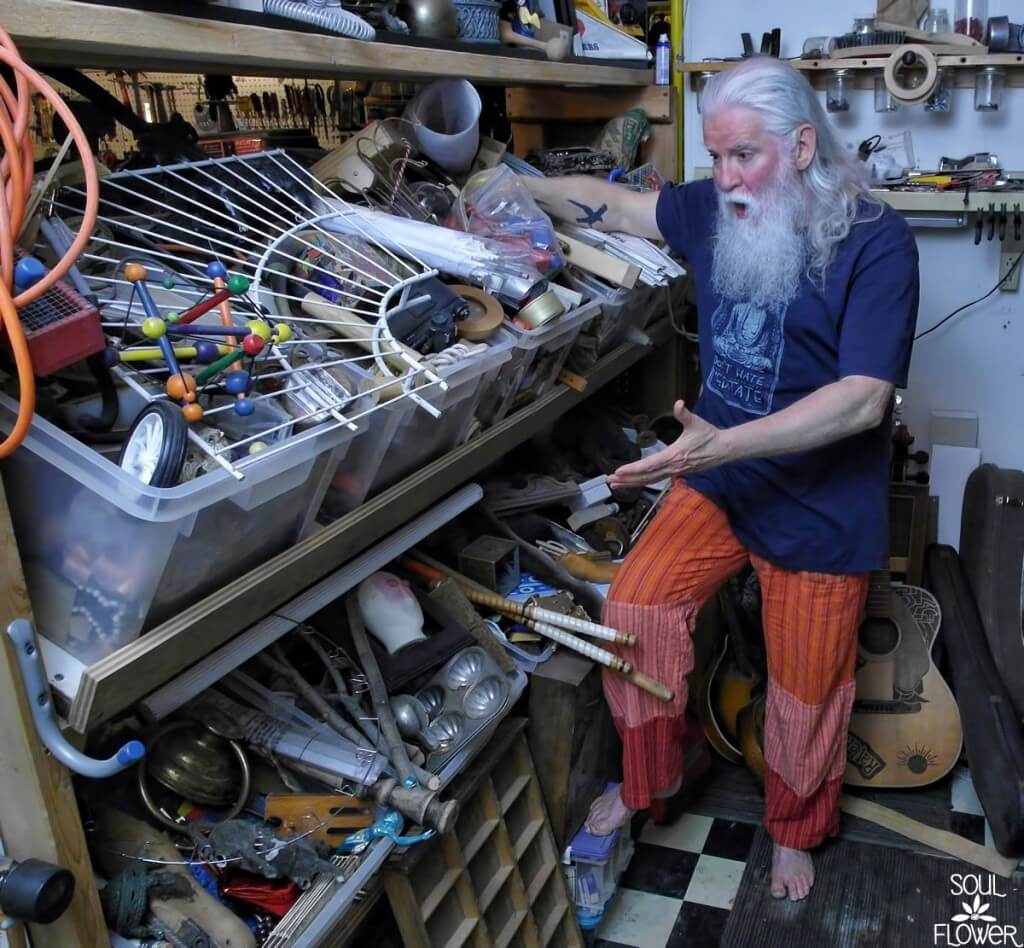 Every diver has an inspiring stash of materials culled from dumpsters, the street, thrift stores, and flea markets just waiting for the upcycling muse to make his/her presence felt (See above for just a bit of mine). But we also share. A key element to every monthly meeting is the offering to others the materials that are no longer calling out to us. A lot of smiling folks leave the meeting with arms full of things that will no doubt end up in an inspired piece of art.
Blog Image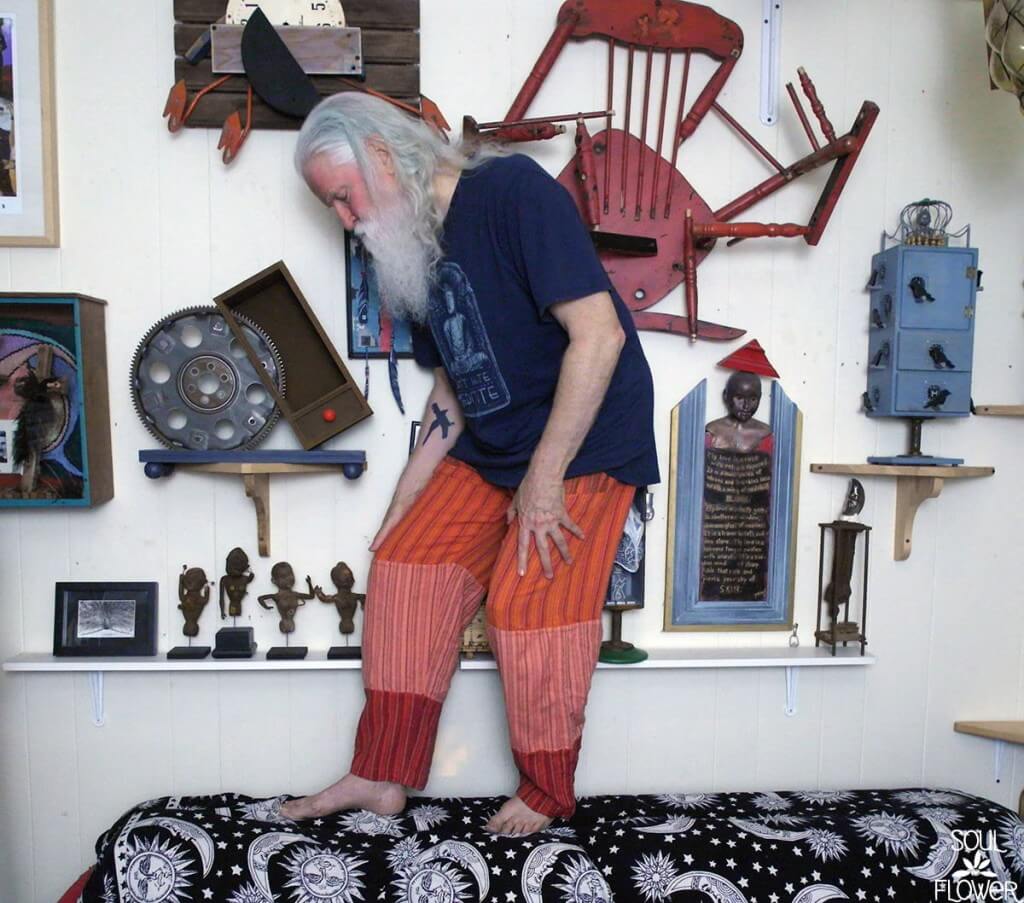 Speaking of inspired art, here's a wall of completed works in my studio. And below are a few examples of work by others in the group.
Blog Image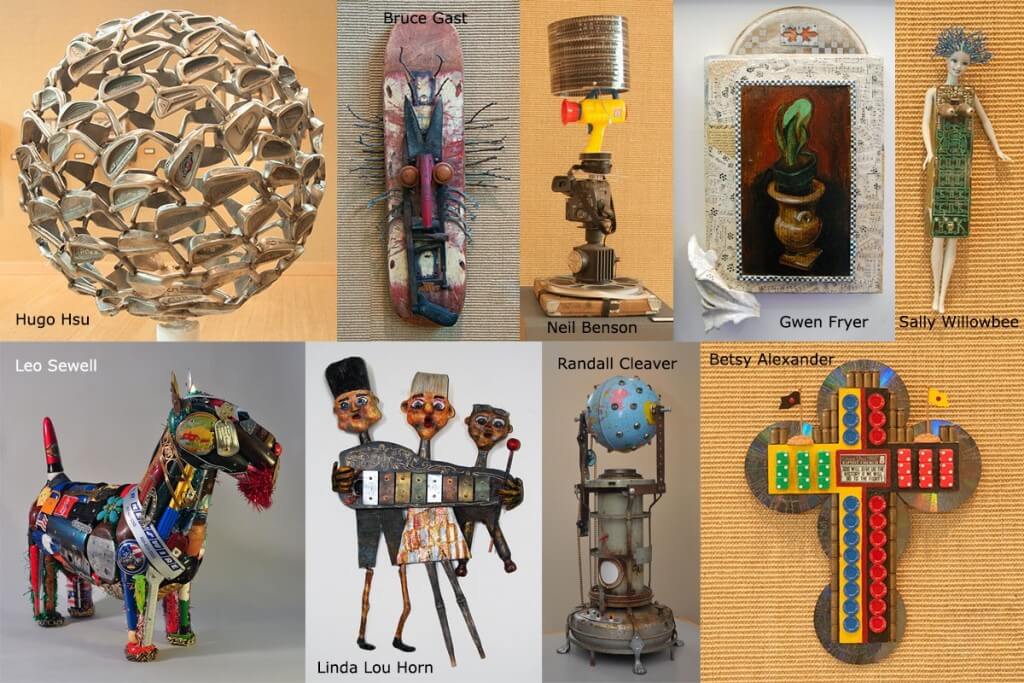 On April 1, 2012, the Philadelphia Dumpster Divers celebrated their 20th anniversary and were honored by the Mayor of Philadelphia for their commitment to recycling, reuse, and upcycling, as well as their "creative approach to support a more sustainable city, country, and world." You may click here for a pdf of the document signed by Mayor Michael Nutter. <http://ravenswingstudio.com/wp-content/uploads/2015/06/MayorHonorsDumpsterDiversOfPhiladelphia.pdf>
For those of you more inclined toward the functional upcycling of trash, be sure to point your browser to UpcycleThat.com for a ton of great ideas. More information on the Philadelphia Dumpster Divers can be found at dumpsterdivers.org.
---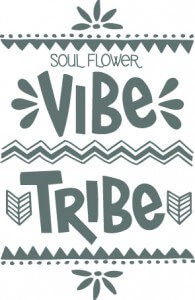 Blog Image
Burnell wore the Puttin' on the Jams Patch Pants
---