Find your own unique and powerful 3-word mantra to inspire and ignite the new year (or any time of year) with our Soul Flower What is My Mantra Quiz.

What is My Mantra Quiz
Blog Image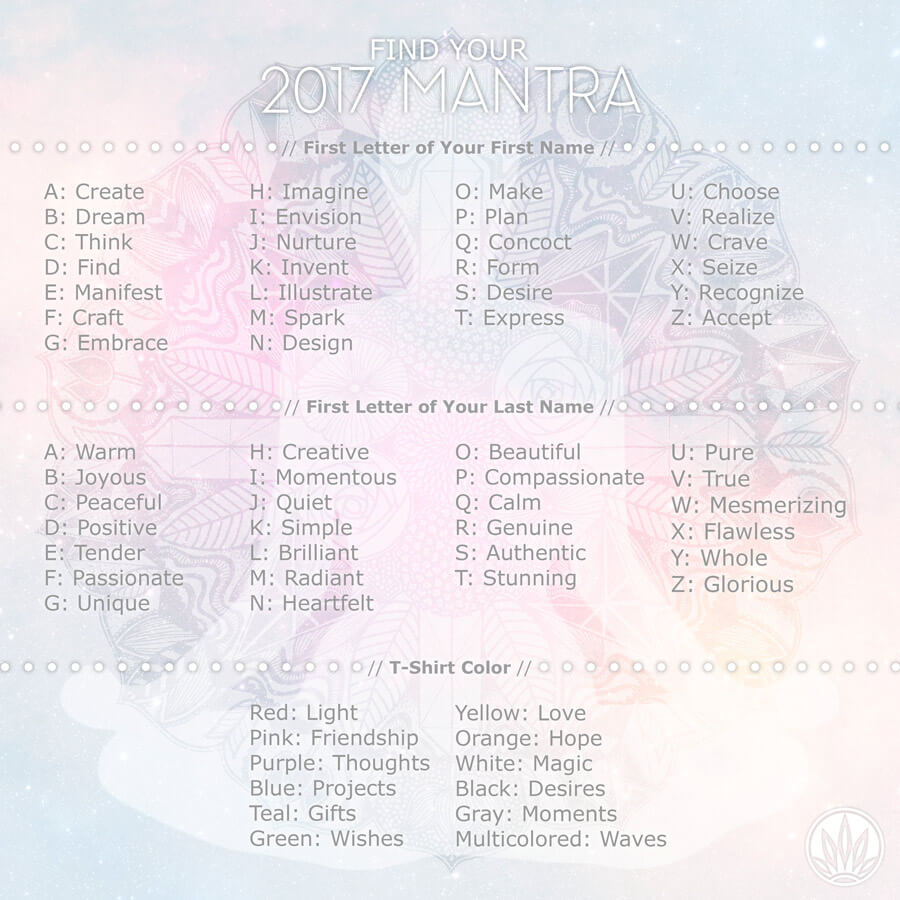 What did you get? Create Creative Love? Spark Simple Magic? Recognize True Moments? Tell us in the comments! And now that you have taken the mantra quiz and found your mantra, find some amazing tools to help further your meditation or yoga practice at Soul Flower – an earth loving clothing brand with boho, hippie and eco friendly clothing.
Shop Mala Beads
Shop our Chakra Collection