"You belong among the wild flowers." -Tom Petty
There is something delightful about wildflowers. Some are equally as beautiful and vibrant as flowers grown in well-tended and maintained gardens; yet, they grow—almost rebelliously— on their own, along roads, in fields and forests, and amid weeds and brush.
Blog Image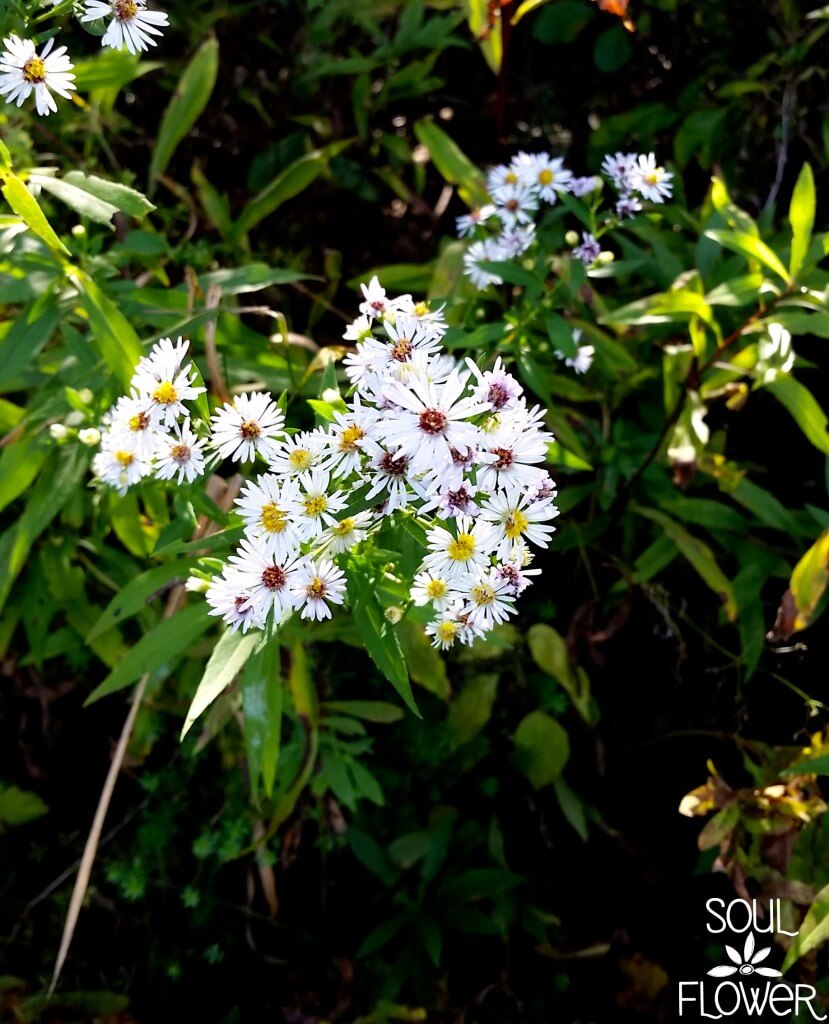 Even more enjoyable than wild flowers are wild edible plants or plants with edible fruits. More than just pleasing to the eye, such plants can be foraged and eaten!* Where I live in New England, it is wild fox grape season. Fox grapes are tiny, tart-yet-sweet grapes that look like small concord grapes.
Blog Image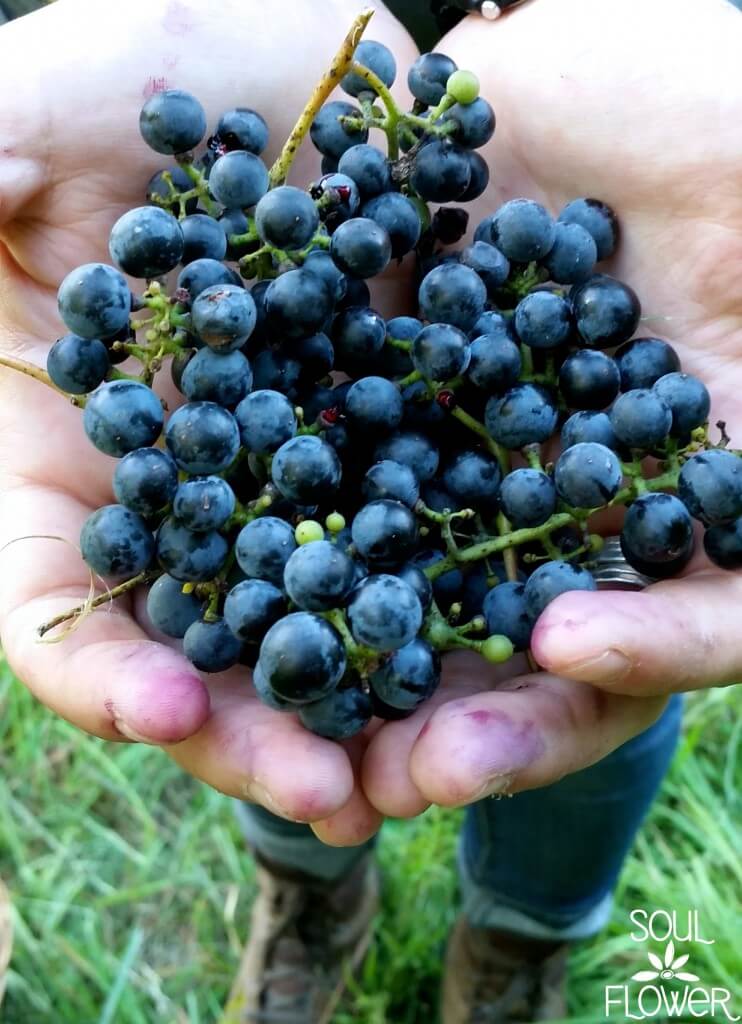 My boyfriend, Ben, and I eat primarily healthful, unprocessed, whole foods. We grew a big garden and we shop at the local farmers' market a couple weekends a month. We have devoted a lot of time this summer/fall to preserving produce that we grew or that we bought from local farms. Our goal is not to be totally dependent on grocery stores, as store-bought foods are often highly processed with loads of unwanted ingredients added. Our freezer is full kale, green beans, peas, peaches, apples, beets, tomatoes, berries, pureed pumpkin, local meats (some hunted or caught by friends and family), and more. Our pantry is packed with jars of pickles and dilly beans, pickled beets, canned fruits, relish, kraut, and maple syrup (from trees in our back yard). The dehydrator is always on and drying herbs, cherry tomatoes, and fruit. (Right now it's dehydrating fruit leather and mushroom jerky!). When we realized that the fox grapes had begun to ripen, we decided to find and pick enough to make our own grape jam (which will be delicious on the homemade bread I plan to bake this winter). On a lovely, warm autumn afternoon, we set out to forage some fox grapes.
Blog Image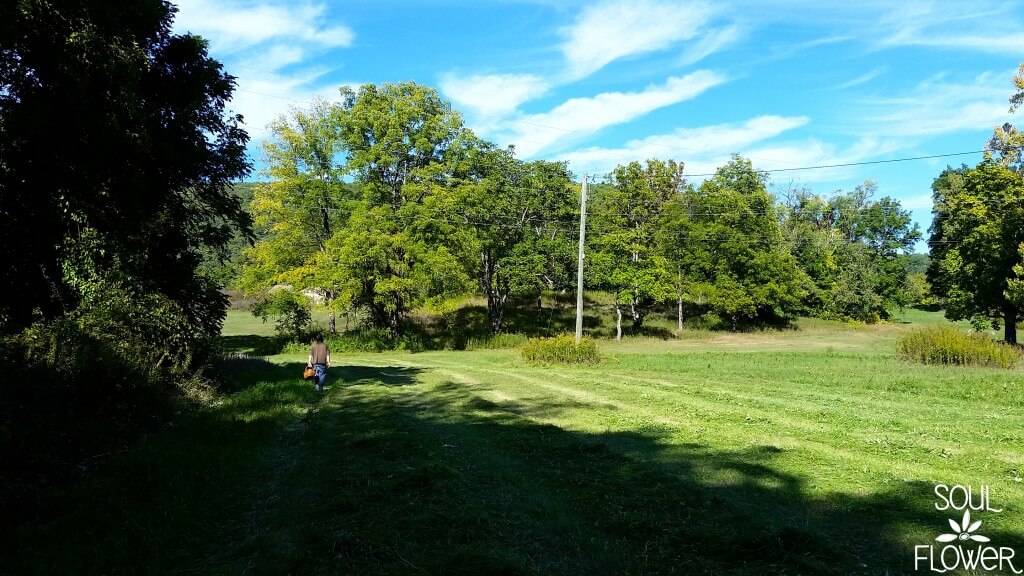 We found many spots with numerous grape vines, and it didn't take long to fill up our basket. (It would have gone even more quickly if I didn't eat so many of the grapes as I was picking… but hey, they were delicious.)
Blog Image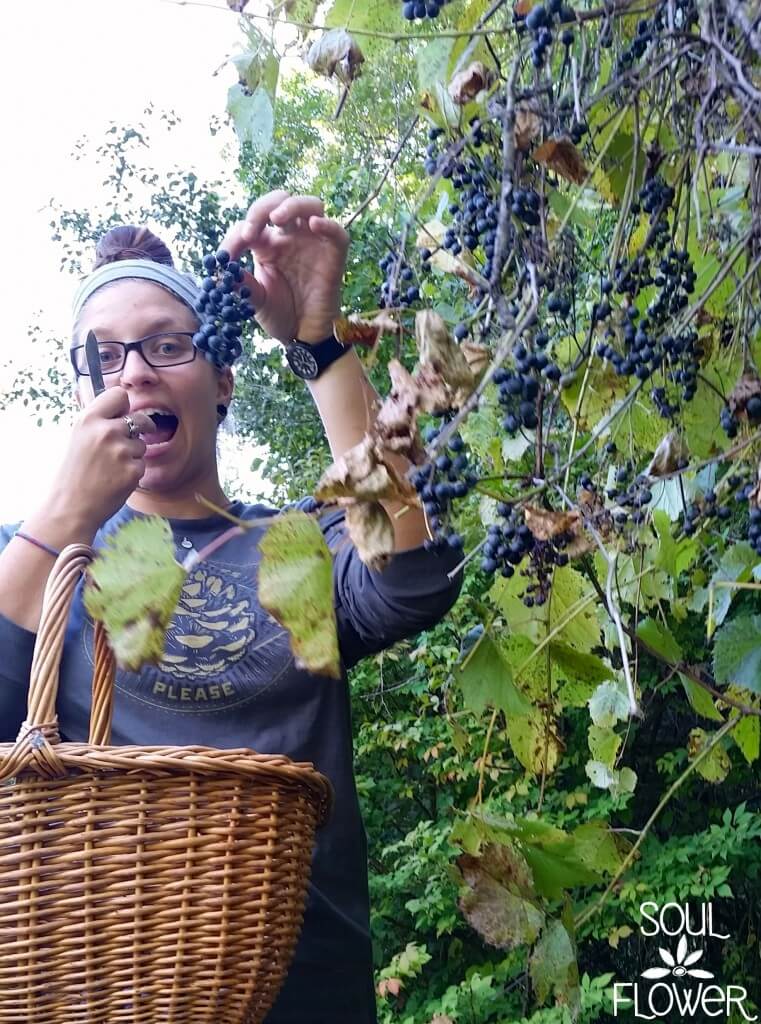 We took our full basket of fox grapes home, bagged them up, and added them to our freezer stock-pile. They will remain here until we turn them into tasty grape jam!
Blog Image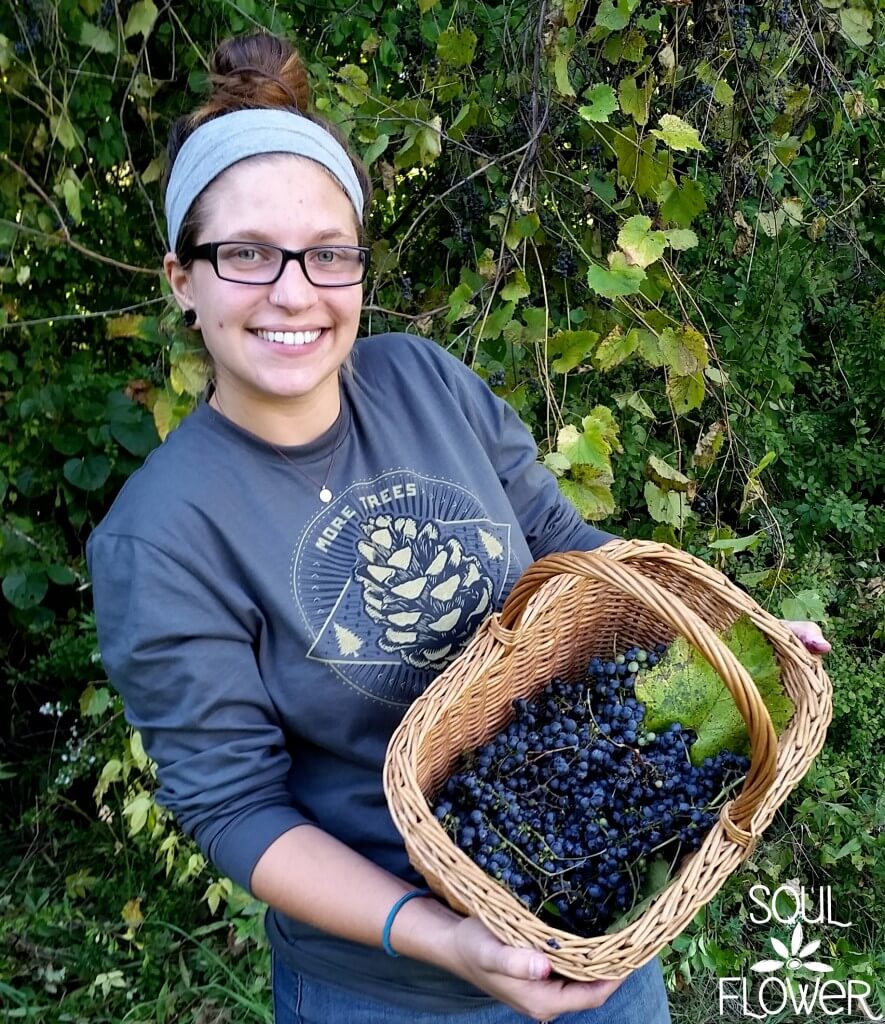 Growing/foraging and then preserving is a lot of work and takes a lot of time. It also takes some research, trial and error, and a few failures. But like anything, if it's worth doing, it's probably not easy or convenient. Knowing exactly where your food came from and how it was prepared/processed is worth it—at least for us. Plus, it's great fun and very rewarding.
Hooray for foraging, hard work, and healthy food!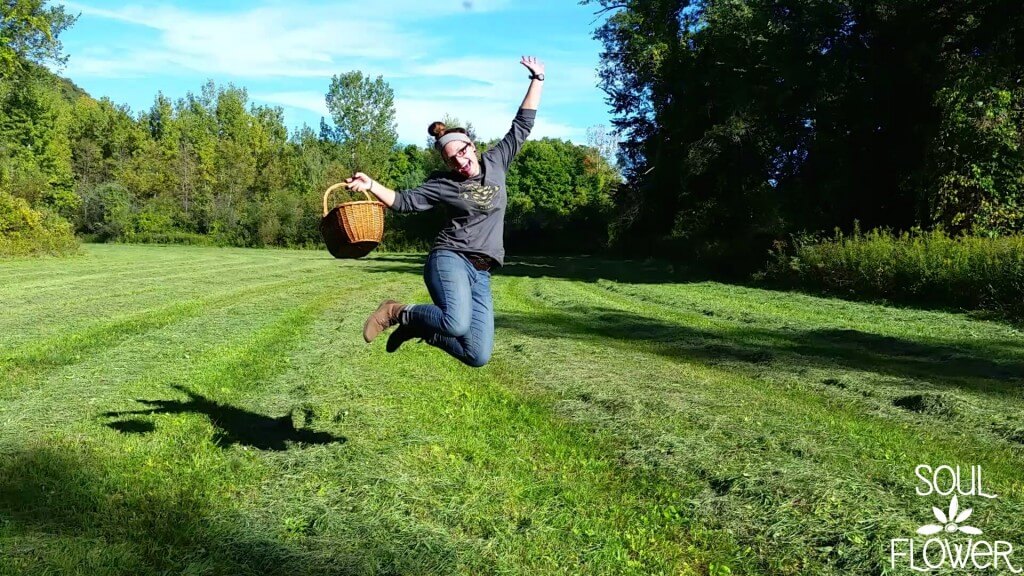 *Important Disclaimer: NEVER eat a plant unless you are sure of what it is and how to consume it. Do research before going foraging. Read field guides. Go foraging with someone knowledgeable. If you're unsure about something, DON'T eat it!
---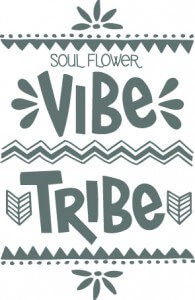 Blog Image
---