We're almost half-way between Summer Solstice (June 21) and Autumn Equinox (September 22). This time of year traditionally marks the beginning of harvest, both literally and metaphorically.
July's full moon is also a total lunar eclipse! It will be the longest lunar eclipse of the 21st century, coming in just shy of the theoretical limit. Unfortunately it won't be visible in North America, but pretty much every other place in the world will get to see it!
This month's full moon is also known as Thunder Moon, since thunderstorms are so frequent during July. Fun fact: some of the stormiest areas in the US can see thunderstorms every single day in July! Top of the list is southern Florida, a few places in New Mexico, and a small region in southeast Arizona. Enjoy Mother Nature's light show, but stay safe!

July 27, 2018
Holly Moon
after summer solstice, the days are slowly waning and the moon grows in power
use this time of relaxed energy to anticipate your personal harvest and celebrate your achievements. share your good fortune with others!
the evergreen holly tree symbolizes protection and the unwavering stability of the earth as the passing of the year progresses ever-onward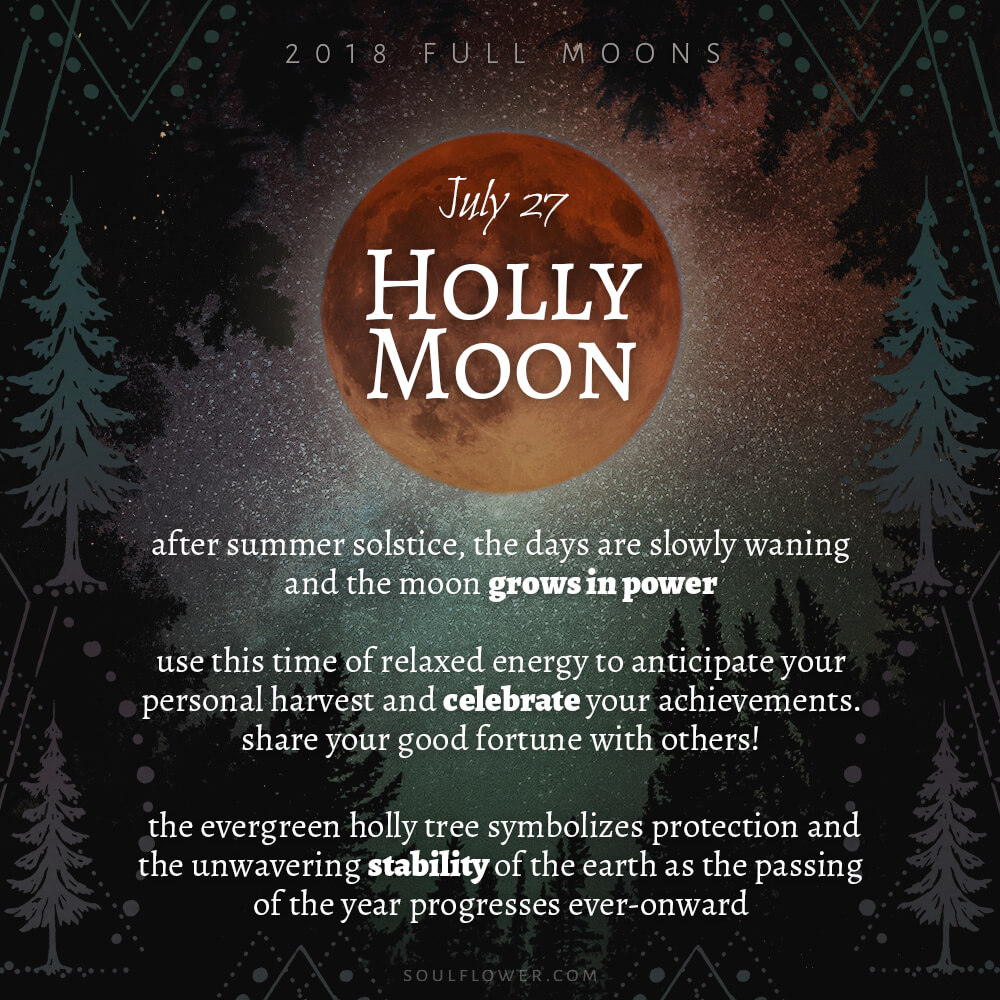 ---
The Moon is our closest celestial neighbor. It's a constant reminder of the bigger picture: the vast universe out there and each of us, here –together– on this one planet. In this one solar system. In this one galaxy. Out of billions. Make your days and your nights count buds and enjoy this July full moon!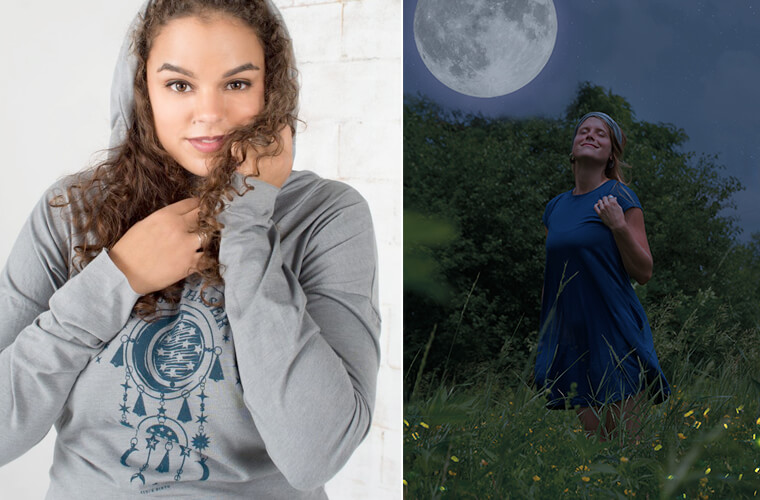 Blog Image