What has your silver lining been in 2020? This year has been… intense. Crazy. Unpredictable. Heartbreaking. Surprising. A dumpster fire. A blessing. Weird.
We're still in the thick of it, but since we're nearing the end of the calendar year it's a good time for reflection. Here are a few prompts to get you thinking about the positives of 2020. A few of us here at Soul Flower included our responses.
silver lining: a sign of hope in an unfortunate or gloomy situation; a bright prospect
What good came from this year? What glimmers of hope did you see? How did the people around you make a positive difference in your life?
I have found myself seeing a lot of growth and change from inside myself. I got back into art and started spending more time actively working on hobbies that gave me personal joy. ~Hannah
Long walks with my dogs: Ziggy and Rolo have been getting a lot of time outside and loving it! ~Peggy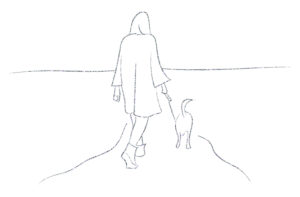 My sister is a yoga instructor, and I've been able to join her classes virtually over Zoom which is a lot of fun! She's my new favorite yoga teacher 🙂 ~Leiah
To-go food & NOW ALCOHOL! from my favorite restaurants 🙂 We have been supporting local restaurants as much as we can by eating out 1-2 x a week. ~Peggy
My oldest son got married in August, and they are now expecting my first grandchild. 2020 can't stop my family from growing! ~Gigi
Working from home alongside my husband has actually been a joy for me. It may not be for everyone but I love hanging out with him throughout the workday! ~Leiah
New Recipes! Homemade Ramen, Deep Dish Pizza and Ina Garner recipes (made vegetarian!) and binge-watching Chopped. ~Peggy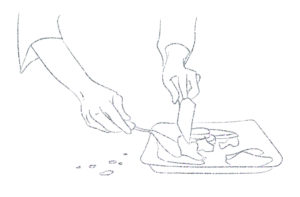 What items or routines kept you balanced and grounded in 2020?
More family time at home: puzzle power & top 100 movies ~Peggy
Took my first road trip with my youngest son and managed to keep him off the internet for a whole week! This in itself is a miracle! ~Gigi
I have read more books this year, taken long baths with many bath bombs, rekindled my love of puzzles and found real zen in home organization. ~Hannah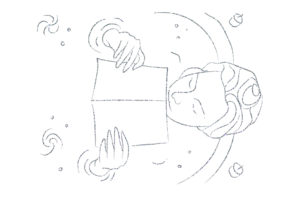 Riding bike to have coffee: this fall I participated in a Coffeeneuring challenge where the entire point is to ride your bike anywhere just to have coffee. It was the perfect way to get me out of the house during beautiful autumn weather. ~Leiah
Boxed wine & Epsom salt baths! A full glass and a good soak has helped keep the gloomies away! Meditation and practicing a Gratitude Attitude helps balance the Chaos & Uncertainty in the daily grind. ~Gigi

Really leaning into the basics of a balanced life: eating healthy home-cooked meals, working out regularly, going to sleep on time. Not super exciting but that's what works for me! ~Leiah
Best Garden ever: spent more time outside, which I have always wanted to do but can never find the time. This year, my garden got a lot of love. ~Peggy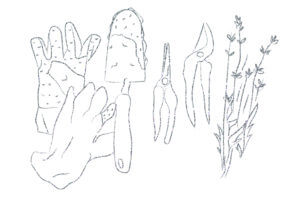 If you could summarize a positive reflection on this year, what would that statement be?
Even though many many difficult challenges were thrown my way, I have a new sense of duty to protect those I love, and fight for the things I believe in. ~Hannah

The best things in life are simple: 2020 taught us gratitude for life's overlooked pleasures and showed us new ways to delight in the everyday. ~Leiah
I don't know about you, but this year has gone by faster than any other year… so cheers to this chaotic time flying by and to the seat of my pants for holding up during the bumpy ride! 2020- Dealing with some shit, and moving on with some shit… Now Ain't that some good shit?! Ha! ~Gigi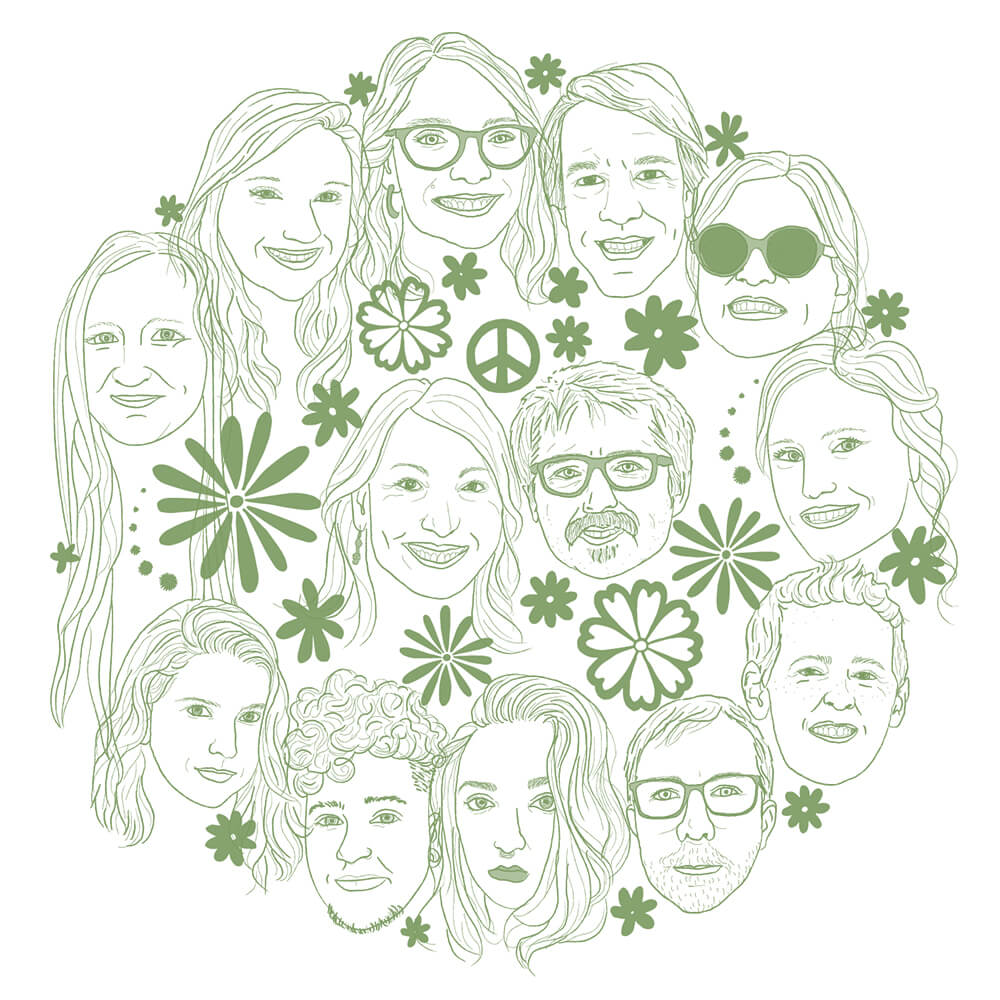 All of us at Soul Flower are grateful for you, our customers, for continuing to support our small business throughout this year. Happy Holidaze!