Are you looking for unique, hand-crafted organic baby gift ideas? Soul Flower Hippie Baby Clothes Brand features organic items for babys and organic toddler clothes with Mother Earth in mind. We make our baby clothing with sustainable and organic materials always, and the bulk of it right here in the USA. So whether you need a gift for that hippie mama who wants only the best organic products for her baby, or that eco-dad with sustainability and nature in mind, look no further. We have you, and your eco baby, covered!
Eco Baby Gifts: Hug Me Baby Bib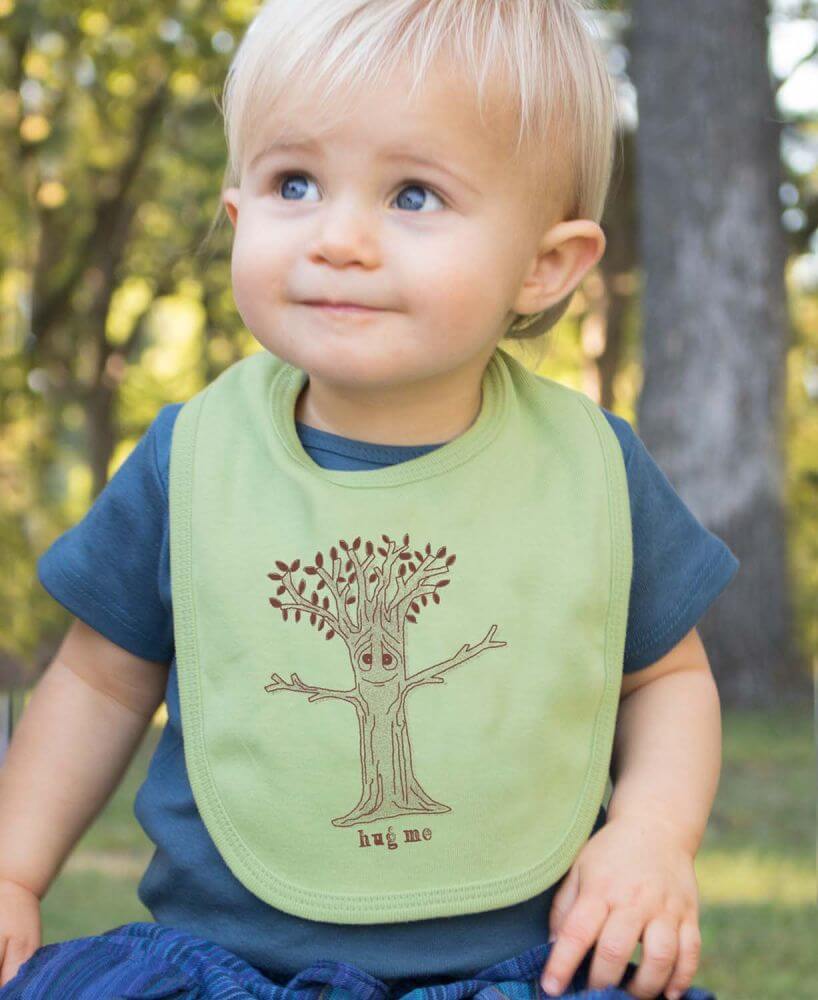 Blog Image
Our classic, hand-drawn 'Hug me' tree design screen printed on one of our organic baby bibs. You won't be able to resist this message!
Eco Baby Gifts: Bee Yourself Onesie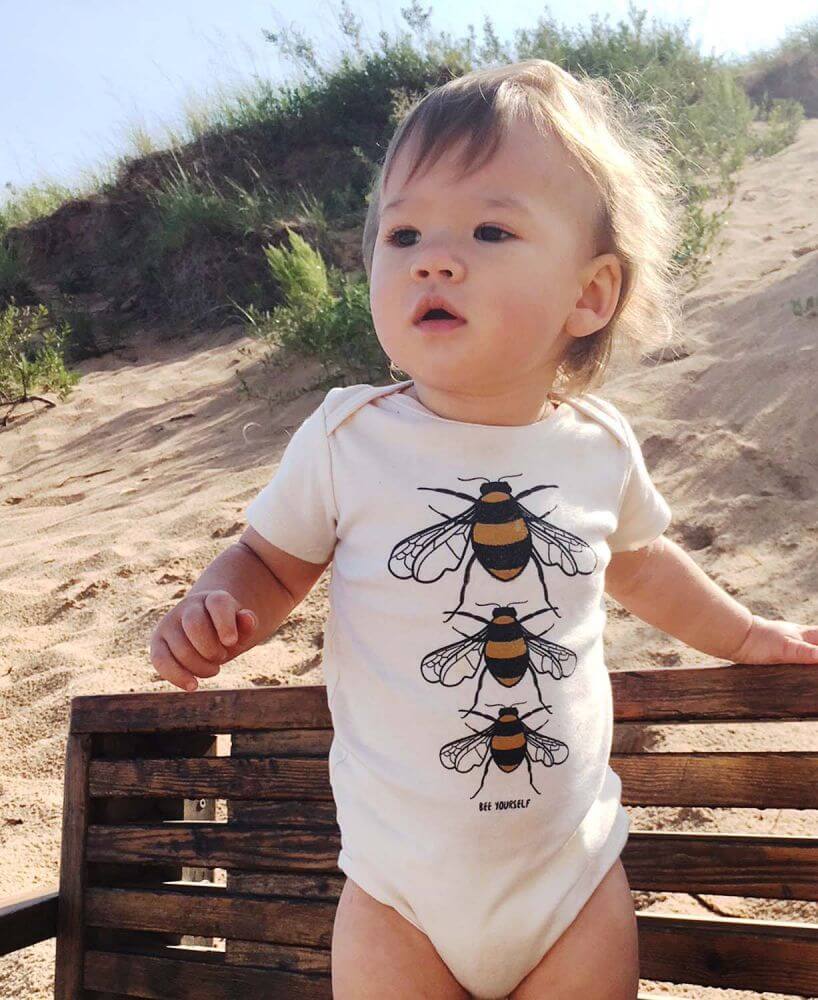 Blog Image
100% organic cotton and full of bee-utiful vibes, this Bee Yourself Onesie is a great gift for anyone who understands how much we need bees. Another great option: the Bee Yourself Bib and Bee Yourself Headband for your babe's mama! True mommy and me style 🙂
Blog Image
Eco Baby Gifts: Love Your Mother Baby Hat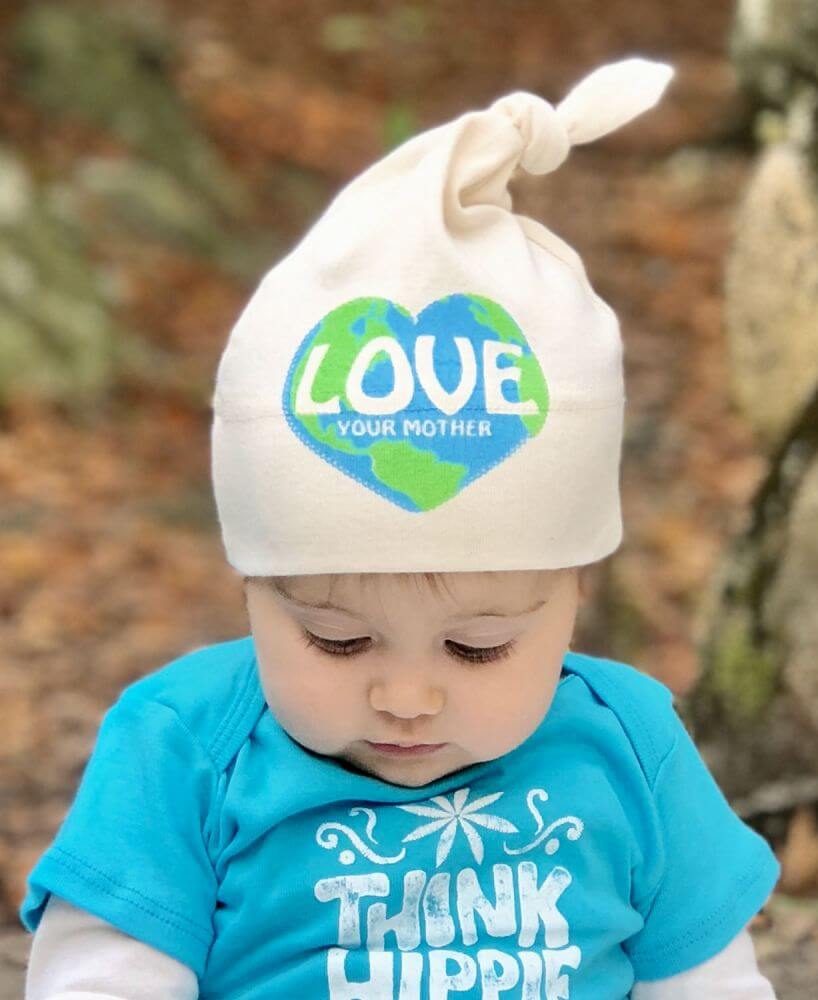 Blog Image
It's never too early to wear your mother and your Mother Earth! This soft, organic Love Your Mother Hat is comfortable and can be knotted or worn long.
Eco Baby Gifts:Free Spirit Onesie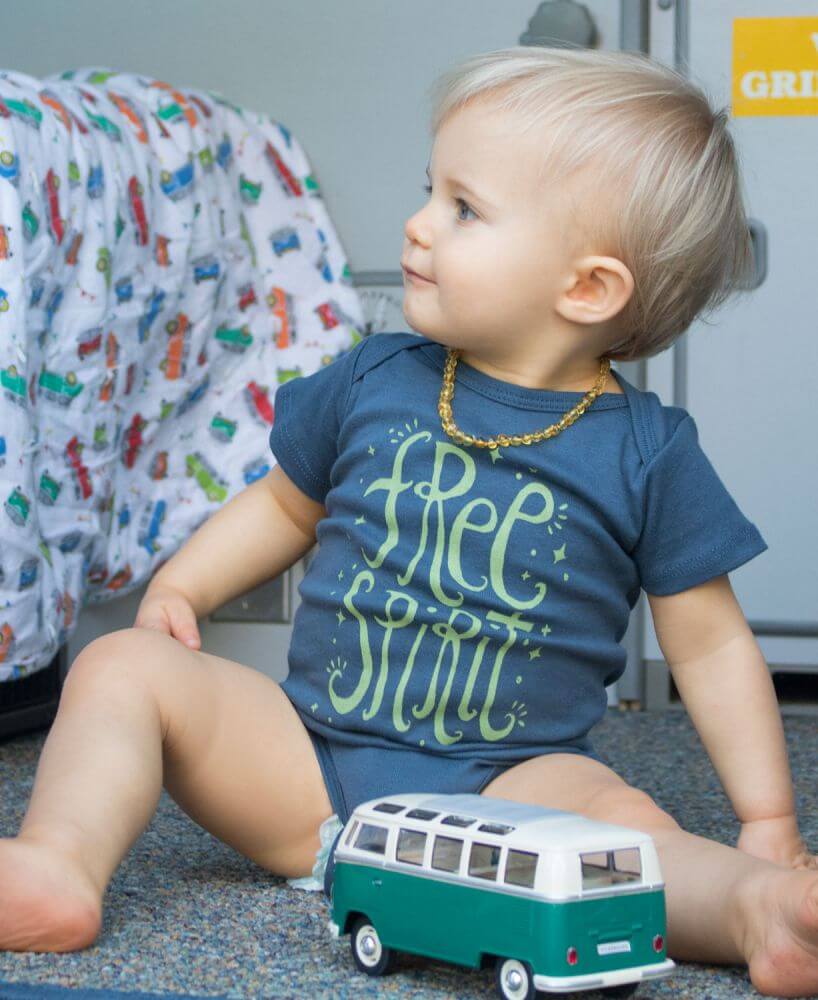 Blog Image
Start them young to show off your baby's free spirit! Extra Bonus Idea: an Amber Teething Necklace from this cute Etsy Shop.
Eco Baby Gifts: 100% Organic Onesie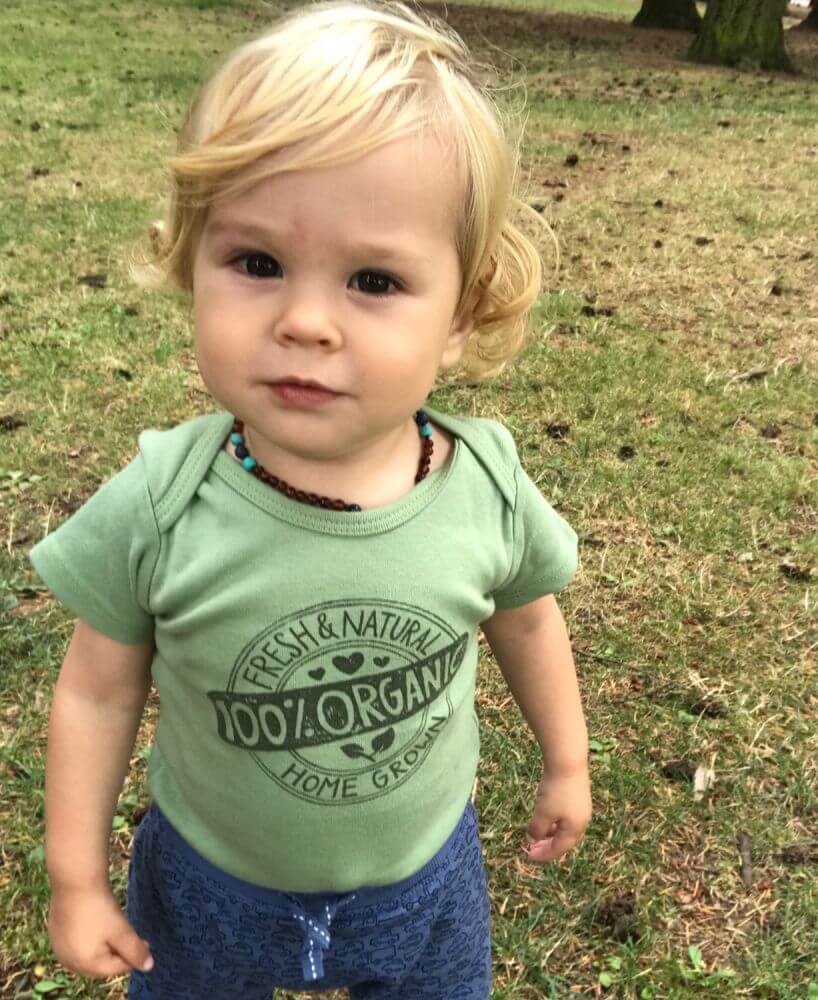 Blog Image
Fresh, natural, home grown and 100% organic… exactly how a baby should be! This organic cotton onesie features our hand drawn organic stamp of goodness for your sweet little one.
Eco Baby Gifts: Something for Mama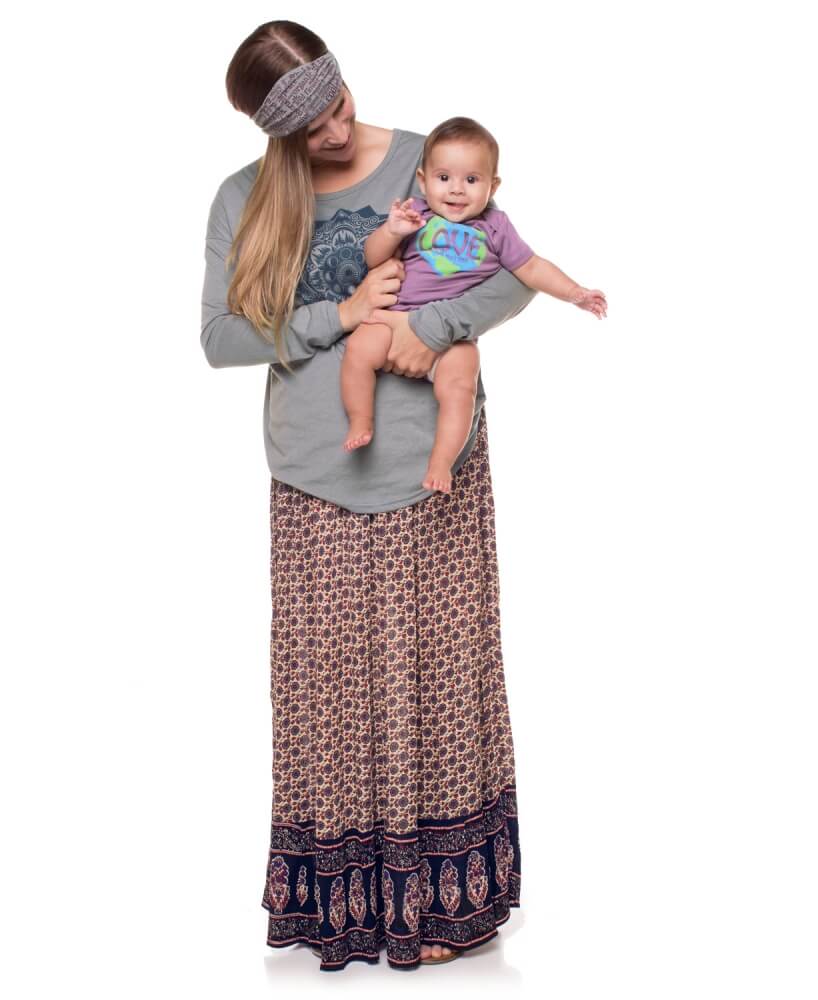 Get mama a little something from our eco friendly hippie chic clothing for women section. Or some new body products and help her take a little time to herself. Extra Bonus Idea: A butterfly baby wrap to help tote your little one and keep them close to your heart.
Peace & Love,
Your Buds
p.s. Thanks to our amazing customers, our buds, for sharing baby photos with us – we love using customer photos on our site so please keep sharing. Special thanks to Baby J from our natural baby photoshoot!