We shared a few photos from our shoot with @goldie_yogi last month but have so many more to show you! You can read our initial post here. Then Read On with this post to get to know Goldie more and about her Soul Flower connection. (Did you know Goldie was the cover girl on one of our original Soul Flower catalogs? It is always great to see our old buds and share our fun memories!) Thanks again for lending us your positive vibes and awesome smile Goldie 🙂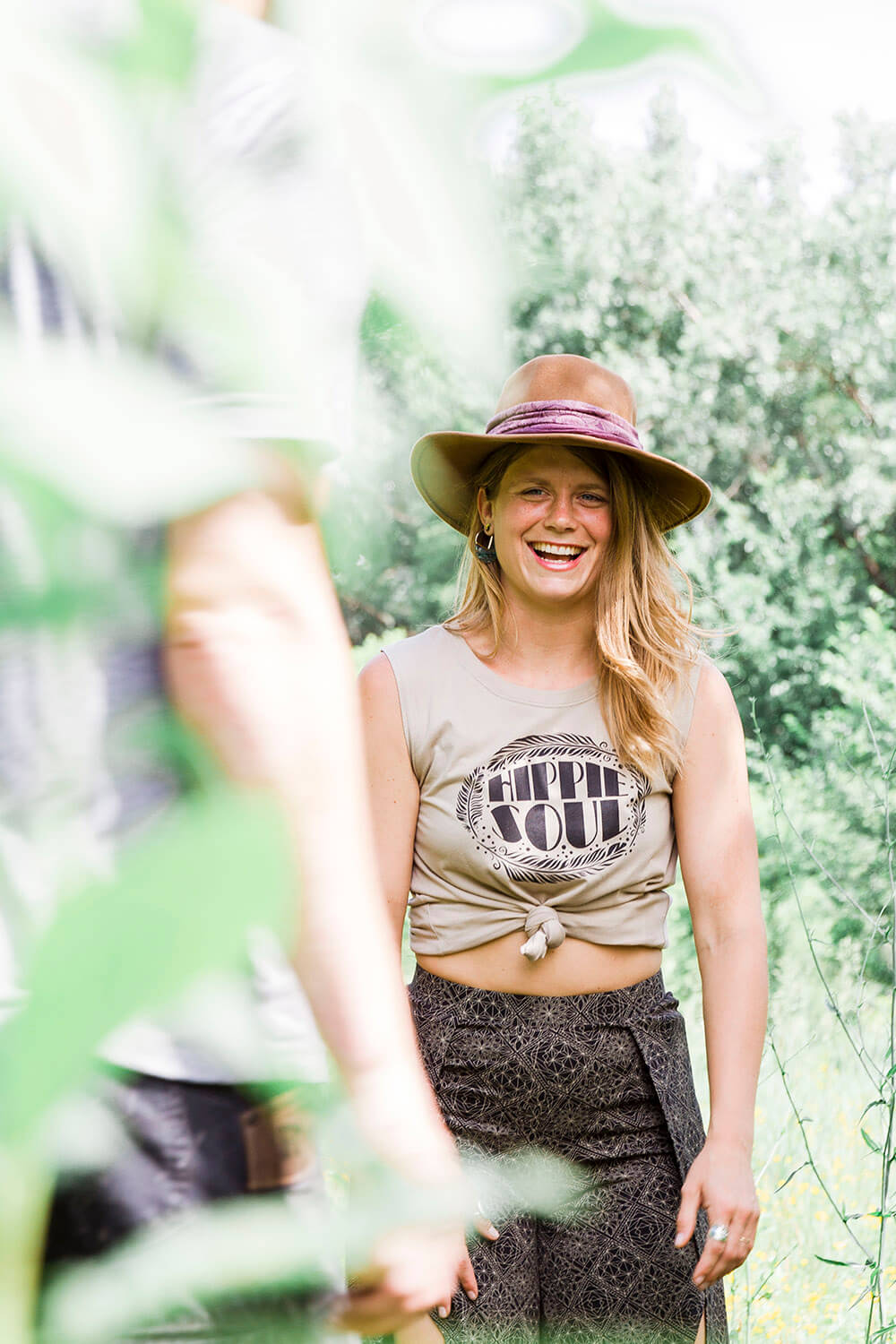 Q: How did you first get involved (interested) in Soul Flower?
GOLDIE: I was in college looking for a part-time job and my friend at the time told me about soul-flower. I had been getting their magazine since I was in high school and was excited about the potential of working with other like-minding individuals who liked good music. I ended up working for them in their old warehouse in St.Paul for a little over a year. The only person who still works there now, that worked there then, is Chad AKA: Chaz (and of course the owners: Peggy and Mike).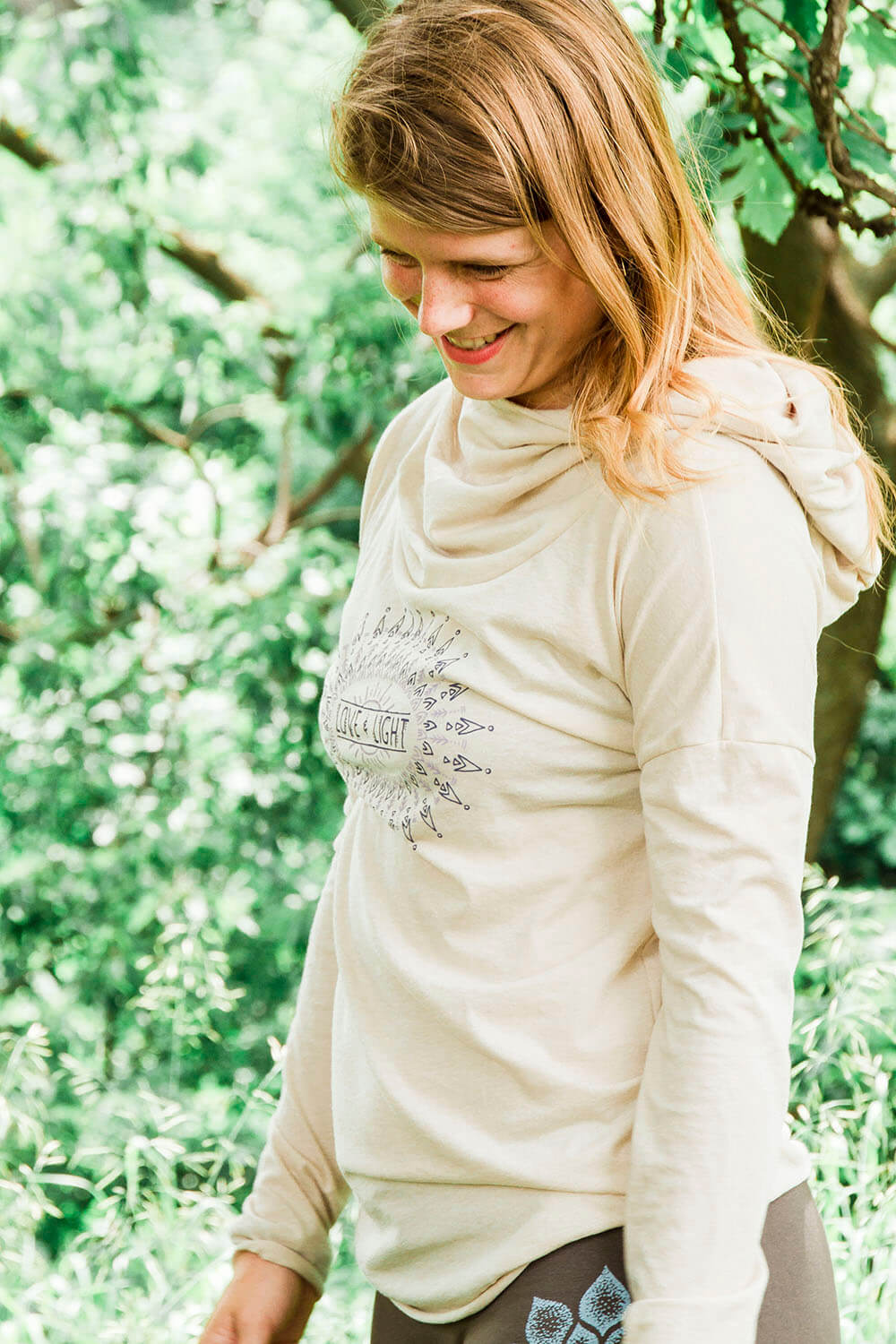 Q: What do you do for work?
GOLDIE: I am a hospice RN, which means I work with folks who are dealing with end-stage/terminal illnesses. I work along-side a team of professionals; doctor, social worker, spiritual counselor, massage/music therapists, home health aides, and volunteers to assist folks to have a comfortable and dignified death. The folks who die on hospice care are the lucky ones who choose to embrace the dying process and die in the comfort of their own home, as opposed to dying in the hospital hooked up to tubes. It is such humbling and rewarding work. It has really helped me to feel so grateful for my life and the life of those I love.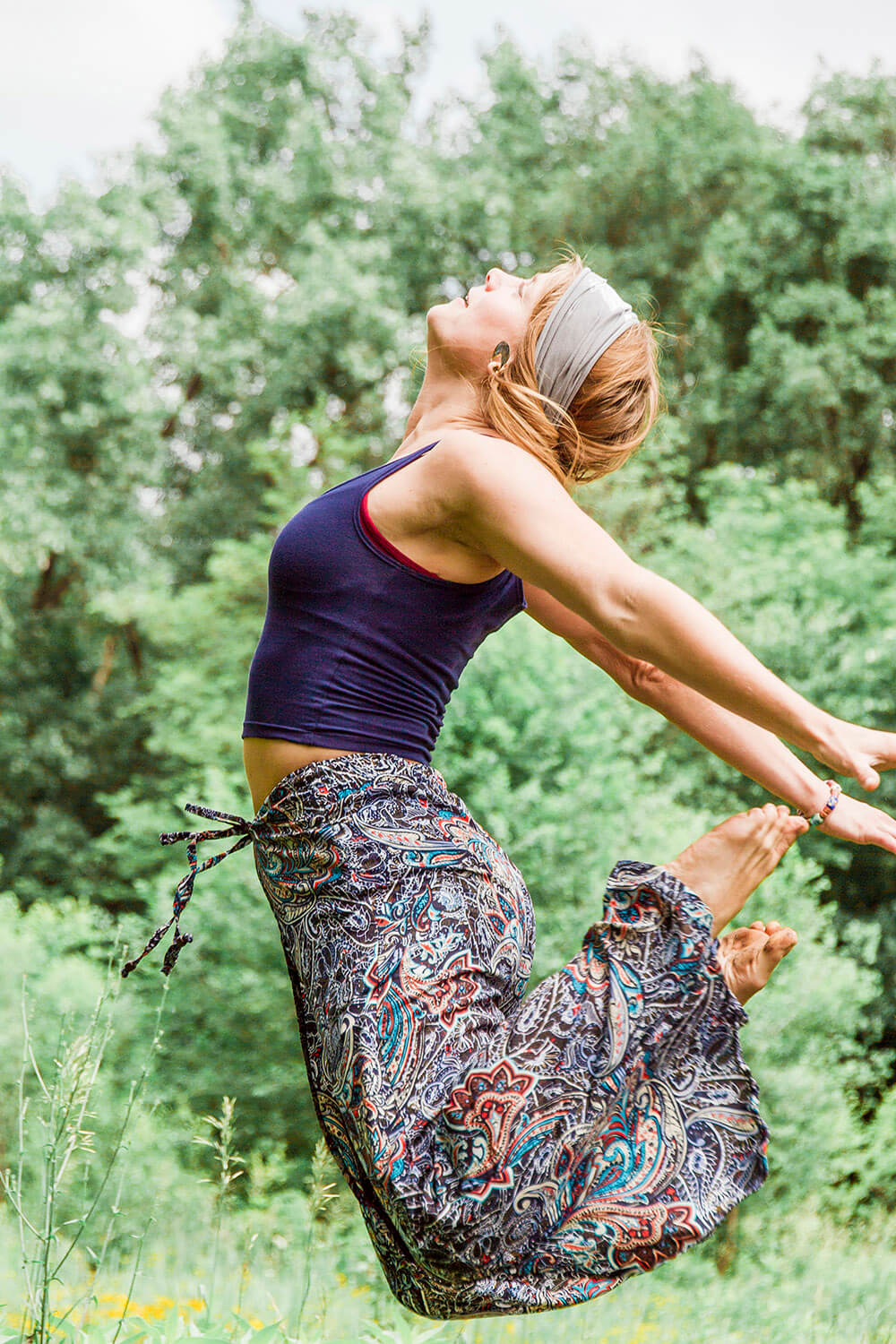 Q: How long have you been practicing Acro Yoga or what got you into Acro Yoga?
GOLDIE: I have been practicing AcroYoga for over 8 years now. I took my AcroYoga teacher training in 2014, and now teach workshops all over the Midwest and Hawaii (my second home). This practice contains numerous physical benefits as well as assisting you in developing interpersonal skills of communication, trust, and boundary setting. I'd like to think that I help people "out of their body" through my hospice work, whereas I help people "into their body" through AcroYoga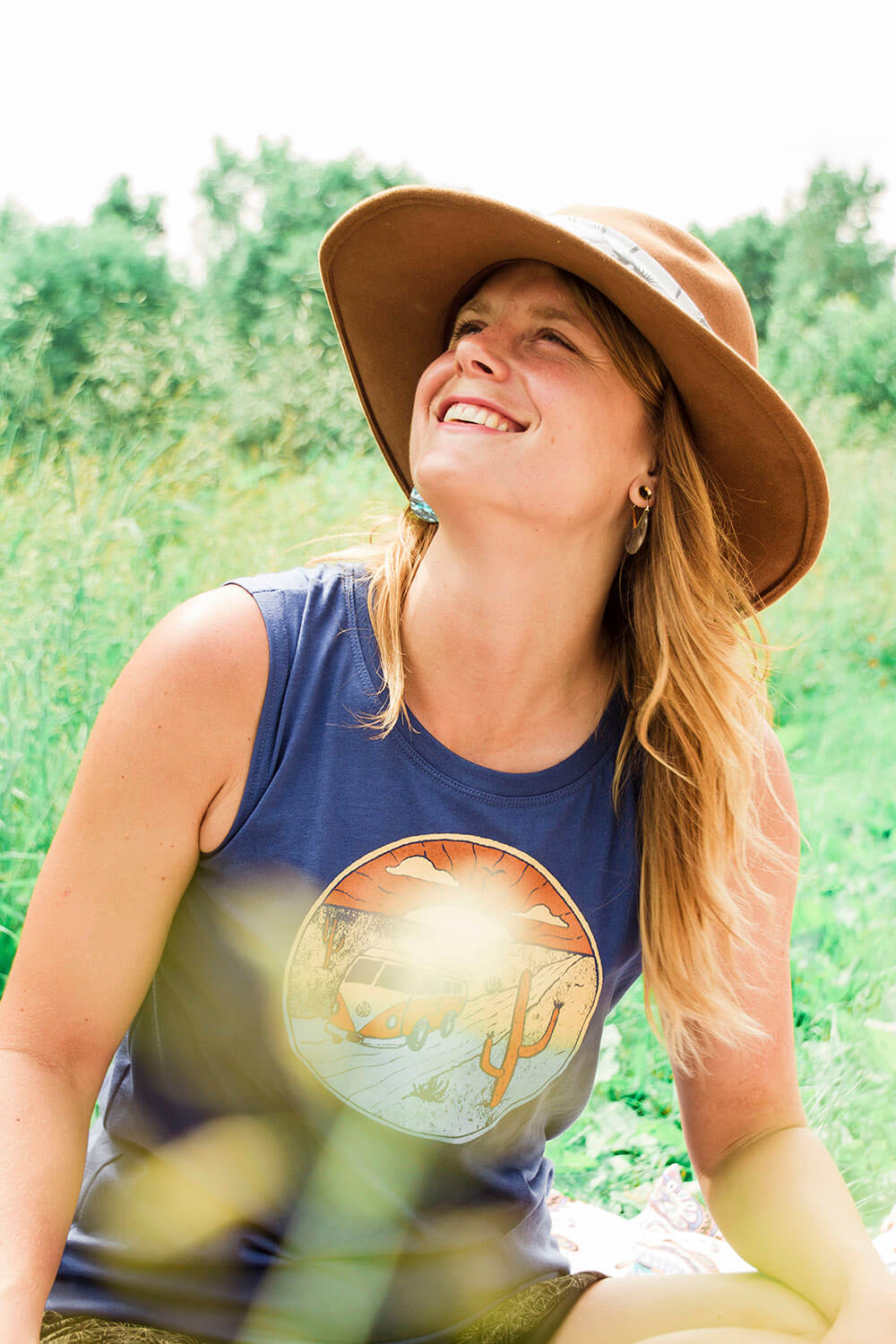 Q: You do a lot of traveling, right? Do you have a favorite place to visit?
GOLDIE: Most of my travel has been around the US and Canada. A few years ago, I did spend 3 months traveling all around SE Asia. My partner and I hit up Bali, Thailand, Laos, and Vietnam. If I had to choose a favorite place amongst those countries in SE Asia, I would probably say northern Vietnam. Before going there, I had such a different idea of what Vietnam was like (probably due to history class in public schools), but it was truly one of the MOST beautiful places I've been to. In Hanoi Vietnam they make these specialty coffee drinks called "Egg Coffee" that is the best thing I've ever put in my mouth (it tastes like liquid tiramisu).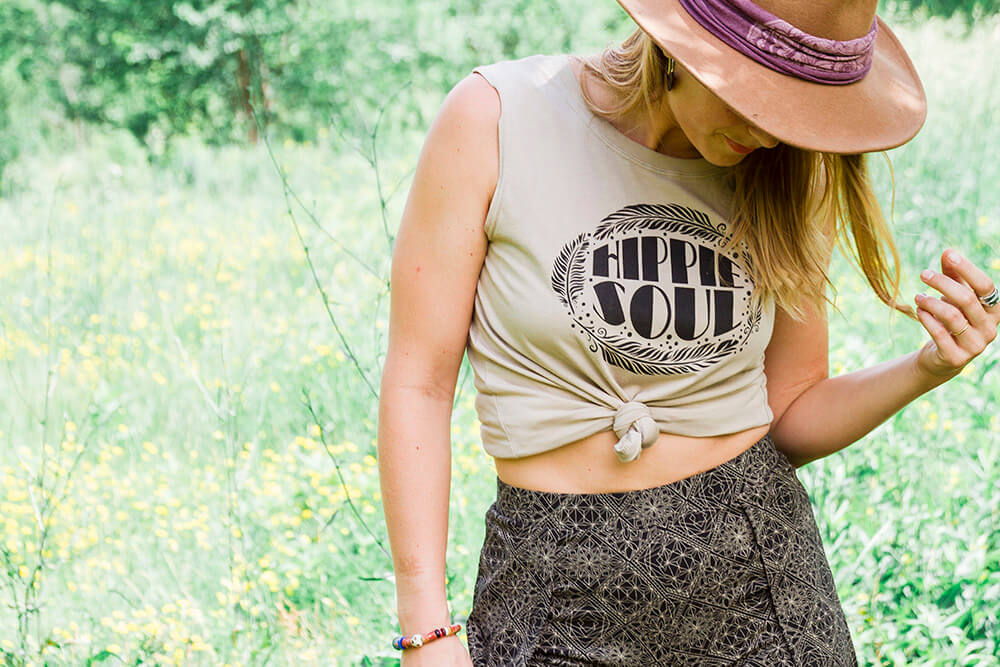 Q: I noticed you shared some original poetry the other day. Is that a new hobby, is there one you'd like to share with us and our reads?
GOLDIE: HAHA! It's a fairly new thing. I'd like to think about this type of inspiration as always wanting to "come through us" we just have to get out of the way and let it in. Every poem I have written has been completely effortless in writing and it feels the best when it is that way. I suppose I'll share the most recent one. Enjoy!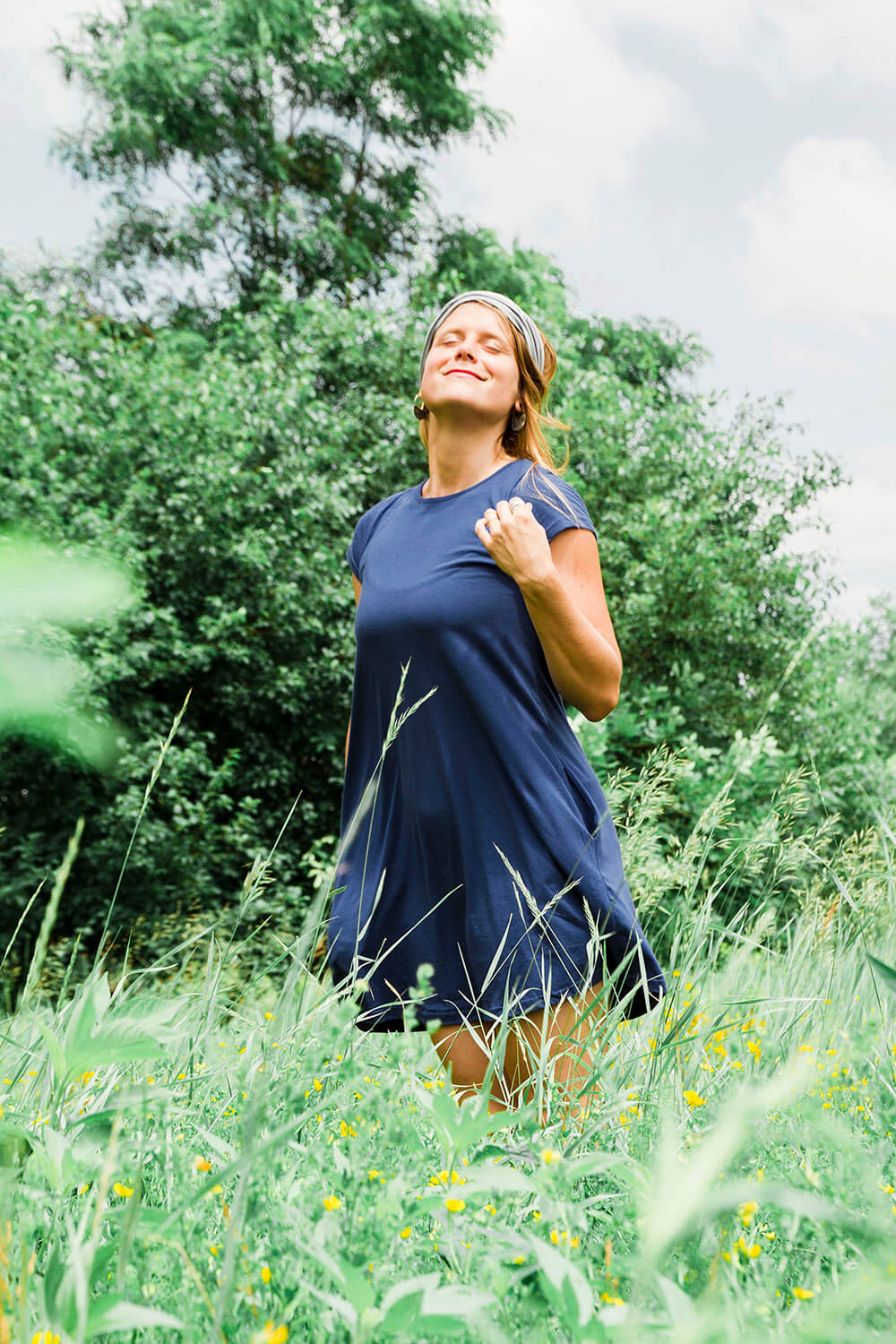 Rainbow tears
Shedding the weight of my colorful fears
Vibrant gaze
Piercing through all the muck and the haze
True sight
Finding the way while using the light
Wonderful mind
Trying to find all the ways to be kind
Fortunate soul
Expressing my gratitude is the goal.
@goldie_yogi
Thanks again Goldie, we always love seeing you at Soul Flower and on our website. Til next time!
p.s. Shop>> Graphic Tanks like Hippie Soul & Wanderlust