Hey Buds, happy summer!
It's been a long and strange few months, hasn't it? Way back in March (which feels like ages ago), we released two downloadable, print-from-home coloring books in honor(?? I guess ??) of quarantine: Soul Flower Designs and Soul Flower Hippies. Today, we want to share another coloring page, but this time for FREE, right here on this blog post.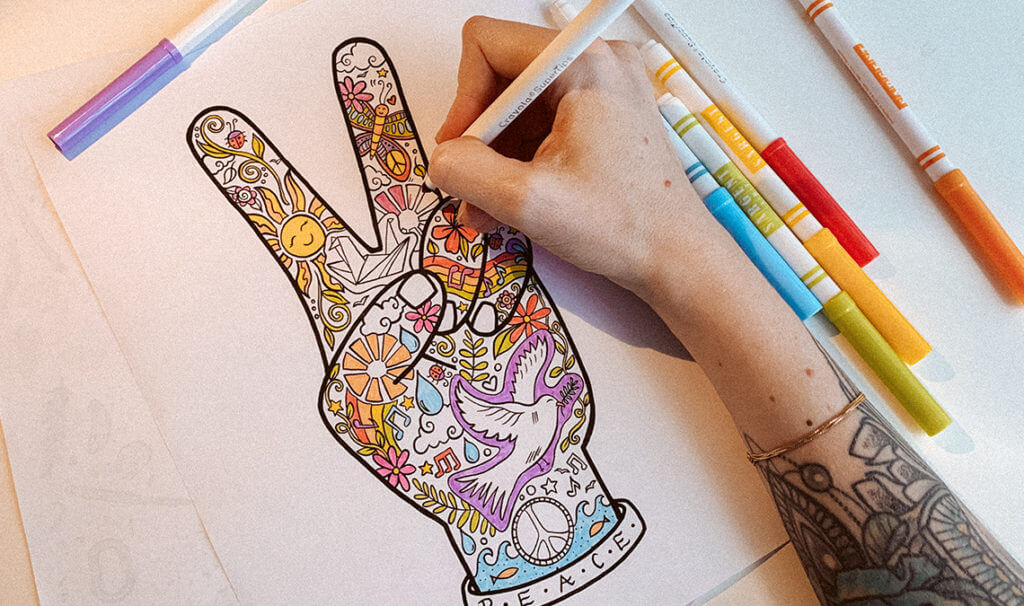 So get out your markers, colored pencils, or digital stylus of choice and enjoy this hippie-dippie coloring page. We hope it helps you infuse some color into your life!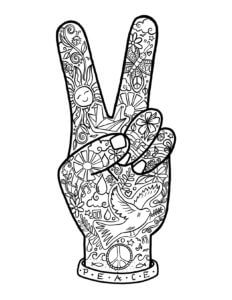 Blog Image
Print on standard 8.5 x 11-inch paper or cardstock of your choice. Once you've downloaded the file, you can keep it forever and print the pages as many times as you like*!
A little backstory
This illustration is our Soul Flower "Peace Fingers" design, hand drawn by our designer Leiah in 2010 and released in the Fall 2010 Soul Flower catalog. Since then, we've printed it several times across several different t-shirt colors, baby clothes, and sweatshirts.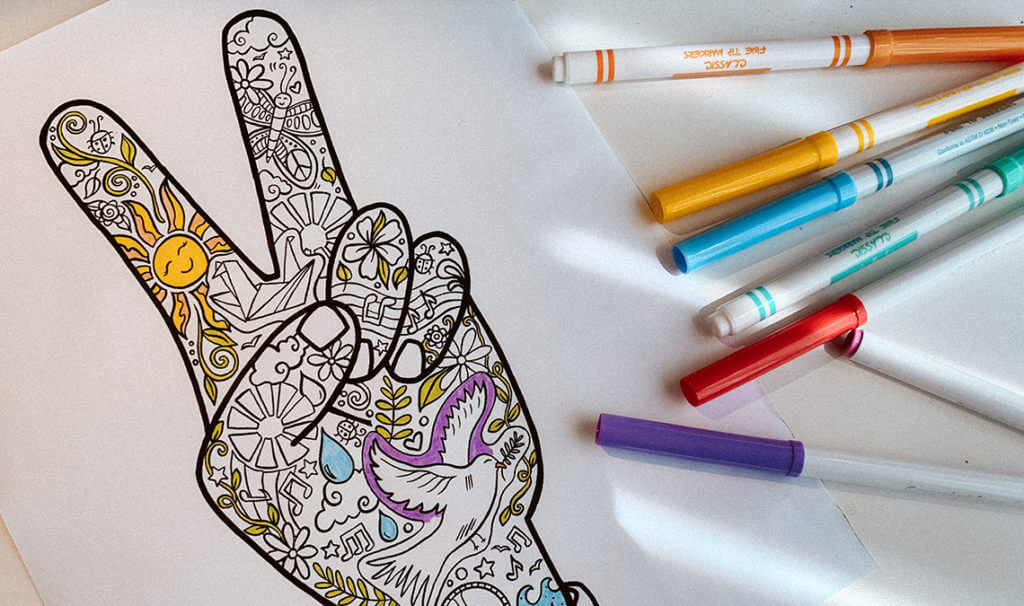 Currently, Peace Fingers is available in the shop on a "Hippie Birthday" greeting card, a notebook, and a sticker. It's a classic!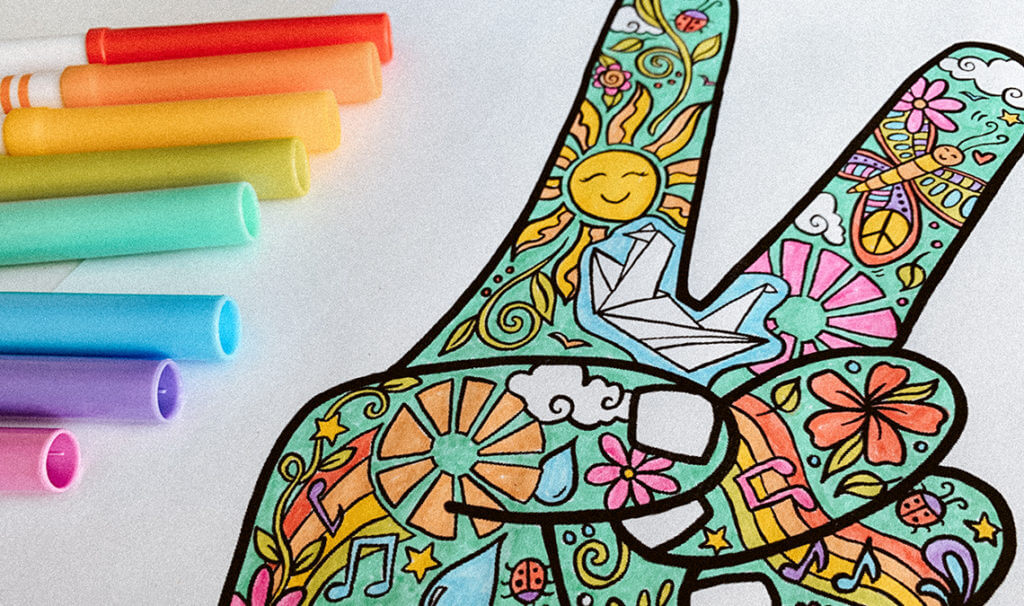 When you're done coloring your Peace Fingers coloring page, put it on the fridge with a funky magnet…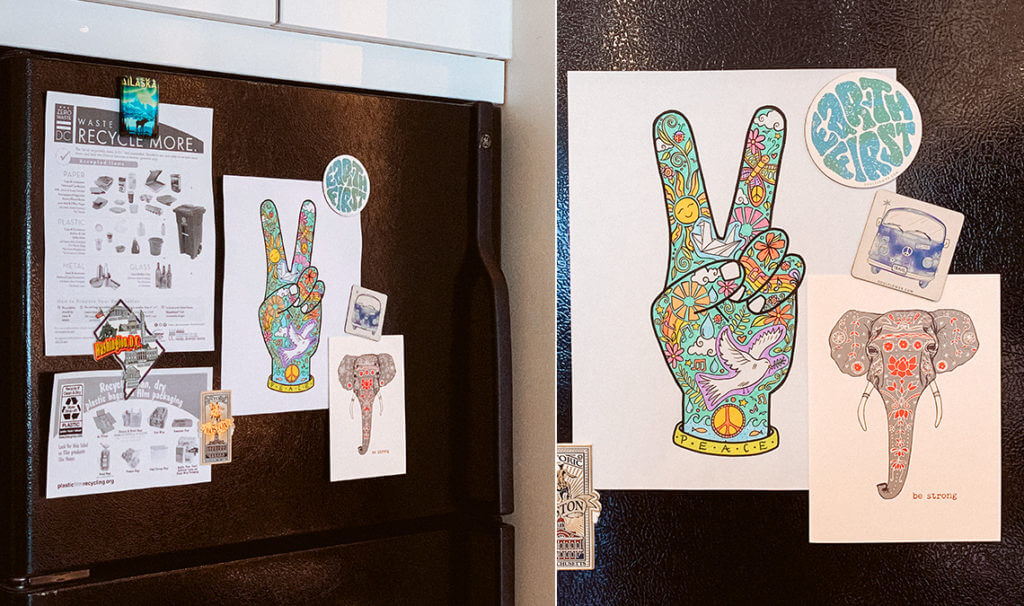 …or put it on display next to some photos or prints!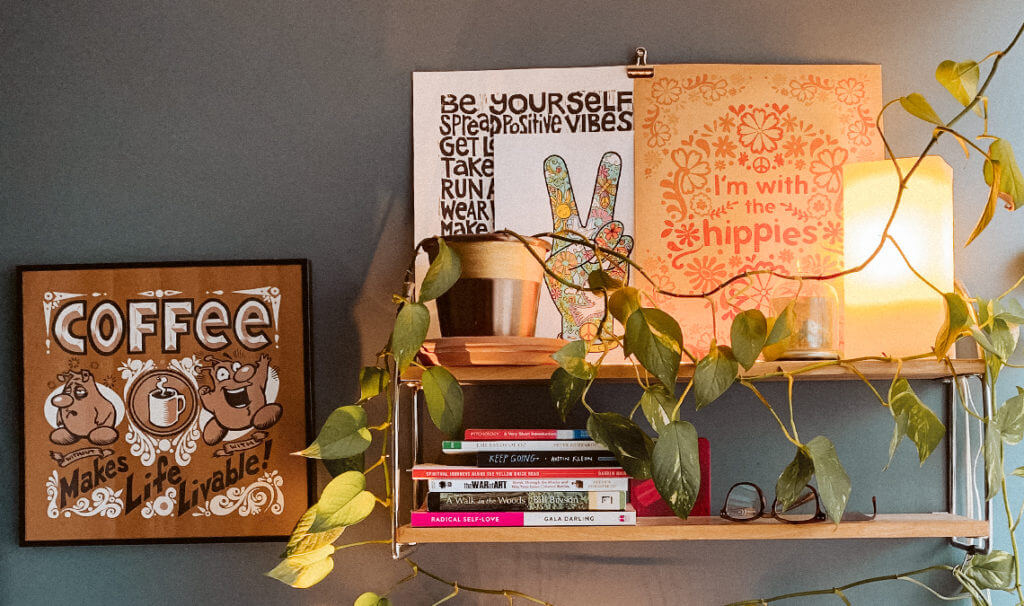 Prints shown here: Coffee by Minnesota artist David Witt (no longer available), Manifesto by Soul Flower, I'm With the Hippies by Soul Flower.
Our bud Hannah colored it digitally and then edited it into a sweet phone background!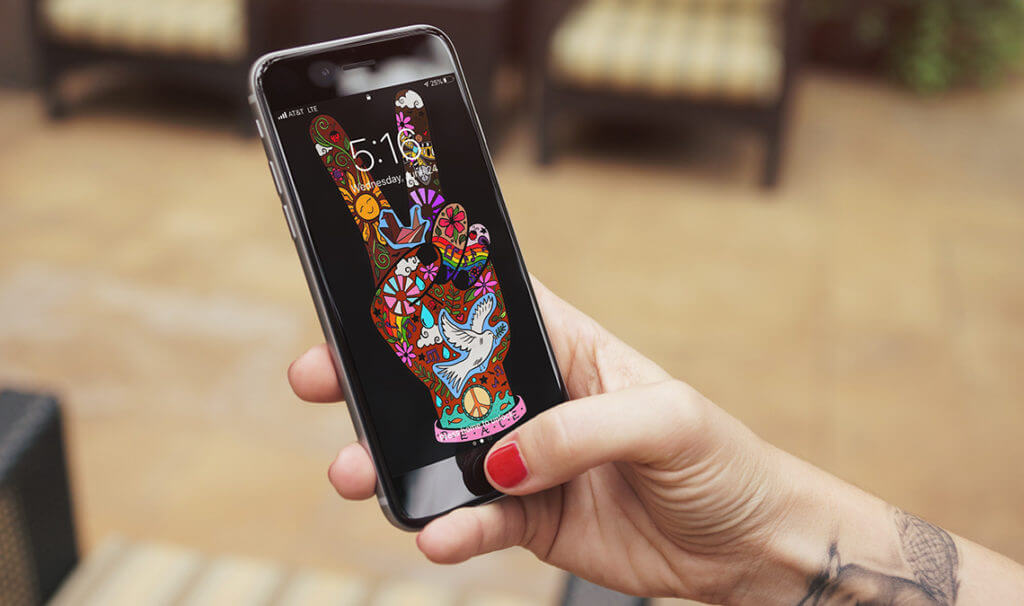 As always: stay safe, be well, and keep fightin' the good fight.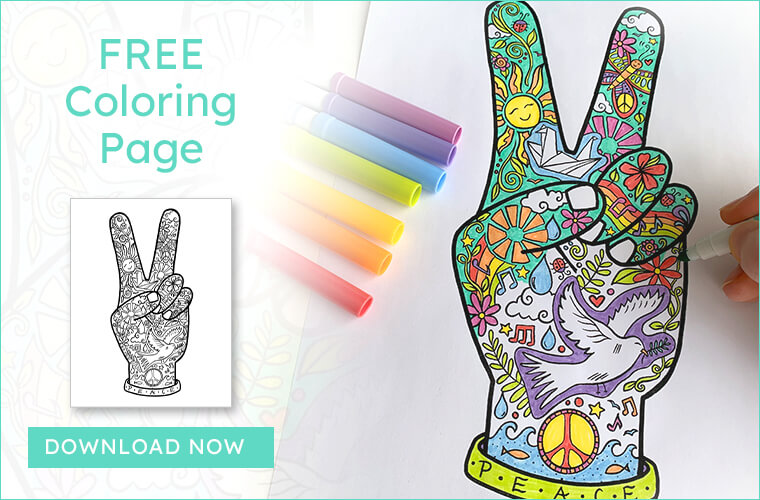 Blog Image
*Coloring page is for personal use only. You can share it, just don't sell it 🙂 Thanks for supporting our small business!
More free coloring pages on this blog: