Sunday, April 22, 2018 is Earth Day. To celebrate, here's a free Earth Day coloring page you can print out and color in: good for adults or kids! Bonus points if you print on the back side of a recycled piece of paper 😉
Blog Image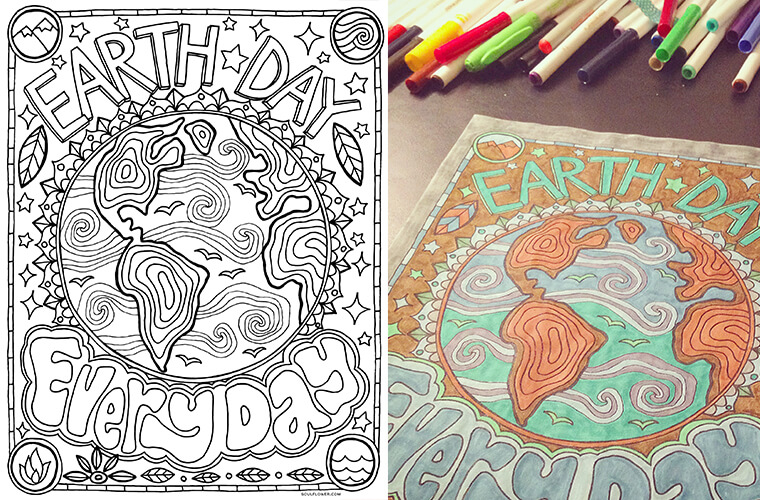 To print our free earth day coloring page, click on the image below to enlarge. Then in your browser's menu bar, click File > Print.
Blog Image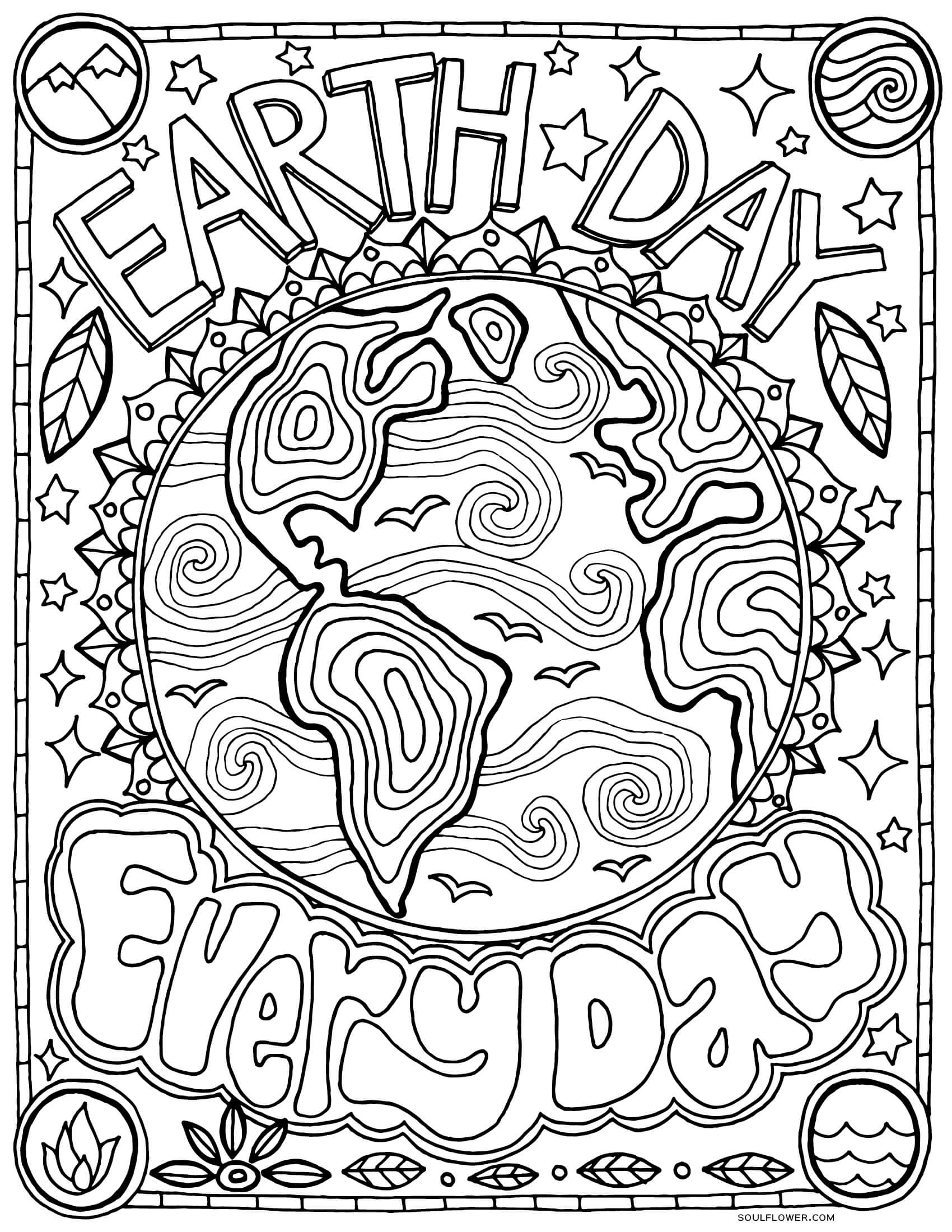 Looking for more Earth Day inspiration? Tune into our blog for more Earth Day tips for Earth Day and for Every Day!
Eco Tips
Earth Day can last all year long! Celebrating Earth Year
It's a good time of year to review little things you can easily do: 5 Simple Ways to Be More Eco-Friendly
Here are some tips gathered from our buds: Tips from YOU to Tread Lighter on Mother Earth
Freshen up your laundry routine with 5 Tips to Green Up Your Laundry.
Spring Cleaning
Shed your winter skin with this DIY Green Tea Sugar Scrub.
Re-align your focus for the season by setting some Spring Habits.
Cleaning out clutter? Here's 12 Things to Do With Clothes You No Longer Wear.
When your place is clean, here are some tips for Creating a Space for Mindfulness.
Plants
Decorate your garden with DIY Mandala Garden Stones!
Don't forget the bees: Planting for Pollinators
Or start a little garden inside with this DIY Recycled Plastic Bottle Terrarium and DIY Tin Can Planters.
Fill your home with fresh greenery! Top 10 Oxygen Producing Houseplants
Shop earth-friendly organic cotton items on Soul Flower for Earth Day and Every Day >>