If you love your malas as much as we do, you want to wear them as much as possible and soak up all the benefits that mala beads have to offer! You may be wondering how to wear mala beads. Here are some of our favorite ways to wear mala beads, including some how-to instructions…
Blog Image
How to Wear Mala Beads – Wear it Long…
The most obvious and simple choice for wearing a mala, but pretty nonetheless, grab your favorite mala strand and wear it like a bohemian necklace. Because the tassel sits lower on your torso, this is a great style to pair with a shorter necklace. Plus you will gain all the benefits of the healing powers of you stones any way your wear the necklace – this one is simple and easiest to feel the power of your mala.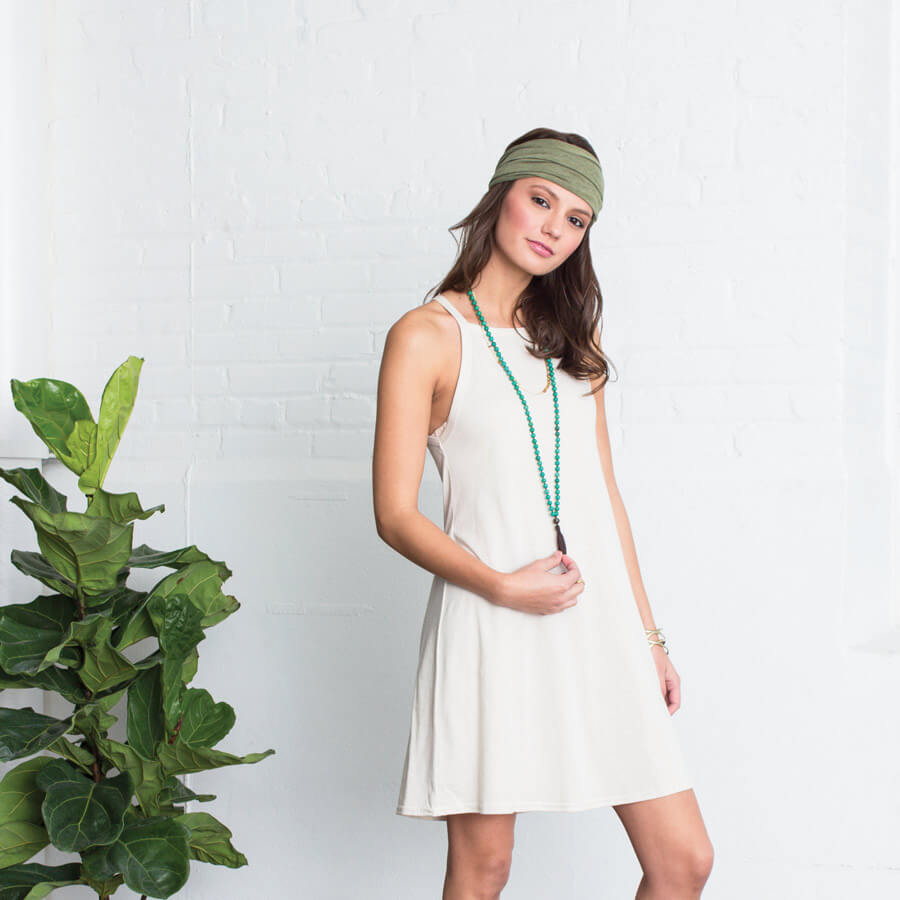 Blog Image
shop our Restorative Turquoise Mala Bead Necklace >>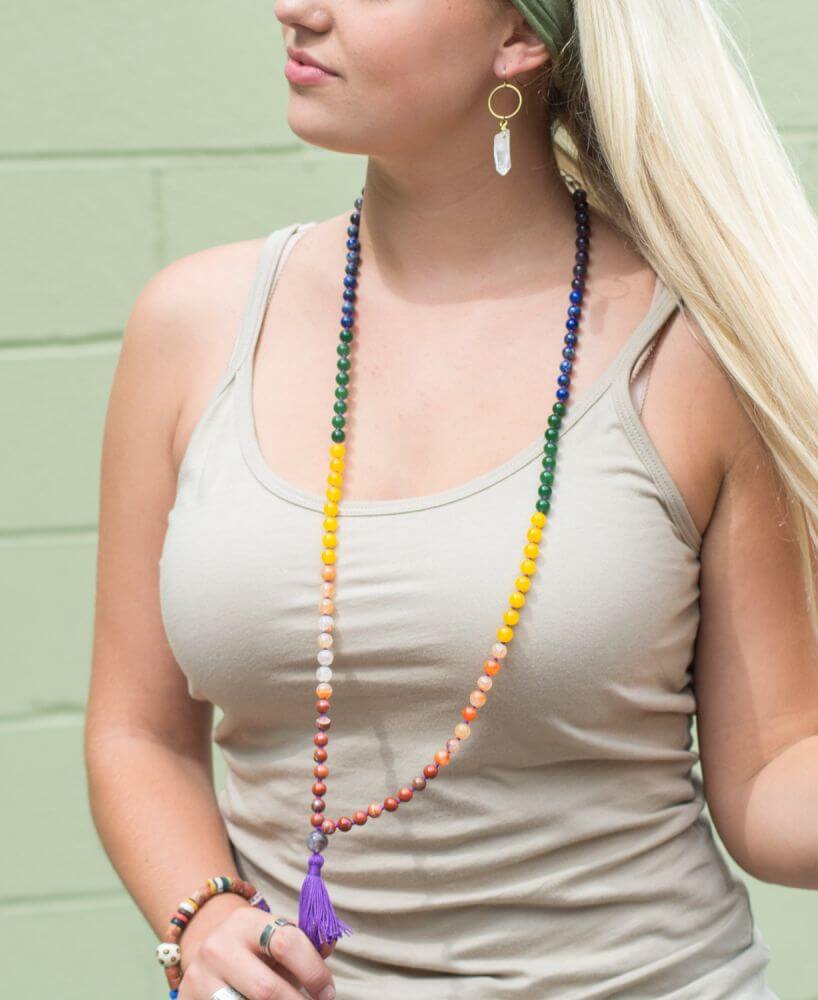 Blog Image
How to Wear Mala Beads – Wear it Layered…
Pair a mala bracelet with your favorite boho bracelets for a layered up boho look. We like the idea of pairing a mala with another ethically made bracelet for ultimate good karma. Simply wrap your mala around your wrist multiple times. Or, purchase a raw stone bead bracelet and layer them up!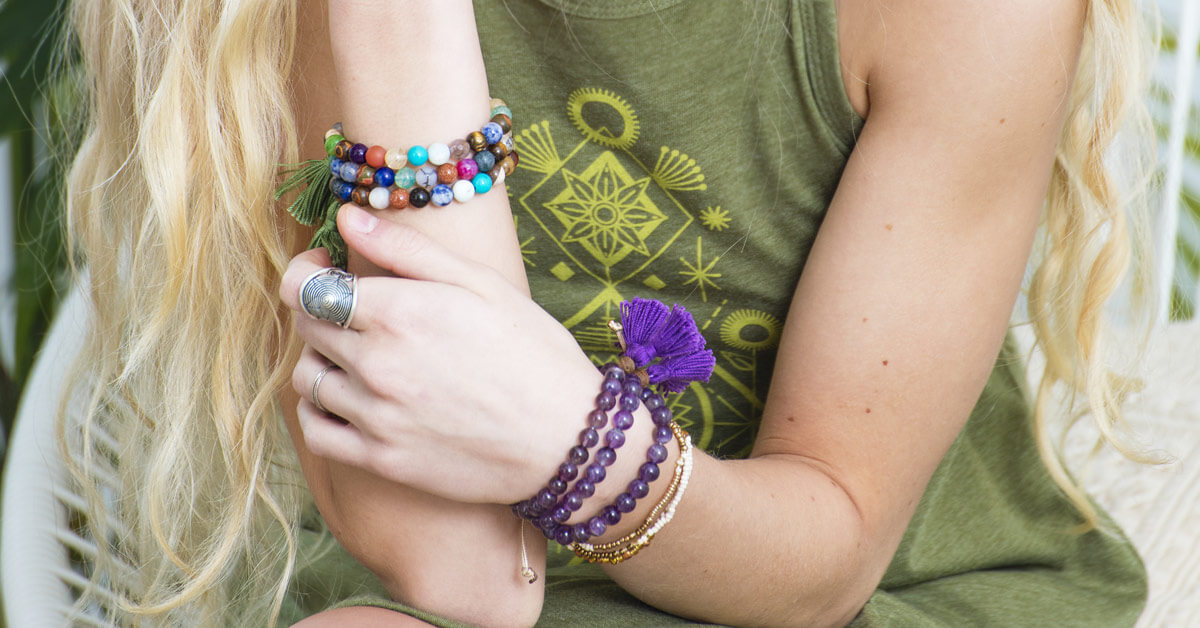 Blog Image
shop Abundance Mala Bead Bracelet >>
shop Cleansing Amethyst Mala Bead Bracelet >>
How to Wear Mala Beads – Wear Mala Beads on Your Wrist…
Wear your favorite mala bead necklace wrapped around your wrist instead of a watch. This way, each time you look down to check the time, you'll be reminded to live in the present. This style shows off multicolored malas and malas with detailed beads as well. You can also wear just a simple single strand mala bracelet for a less layered look. How do you achieve this look? Simply wrap the mala as many times as you can (usually 4 or 5 times) around your wrist. Most traditional advise says your right wrist is the best wrist to wear your mala on. If your mala necklace is too long or too short for that last "wrap" you can use a small safety pin or hook the tassel around one of your fingers so you can feel the power or your mala on the back of your hand.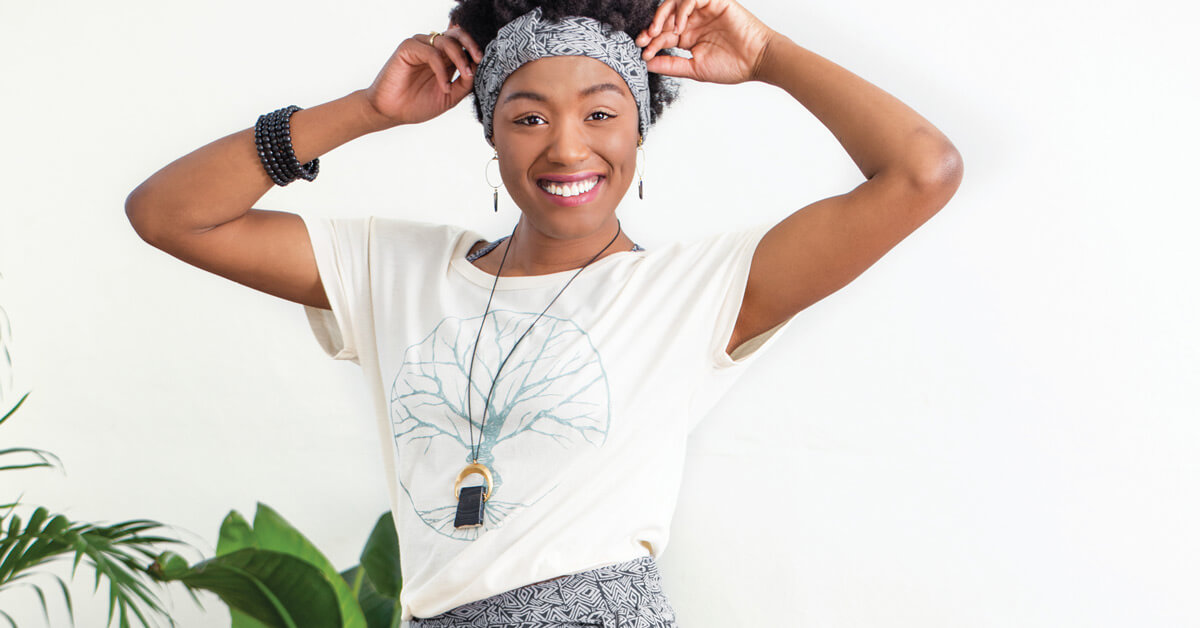 Blog Image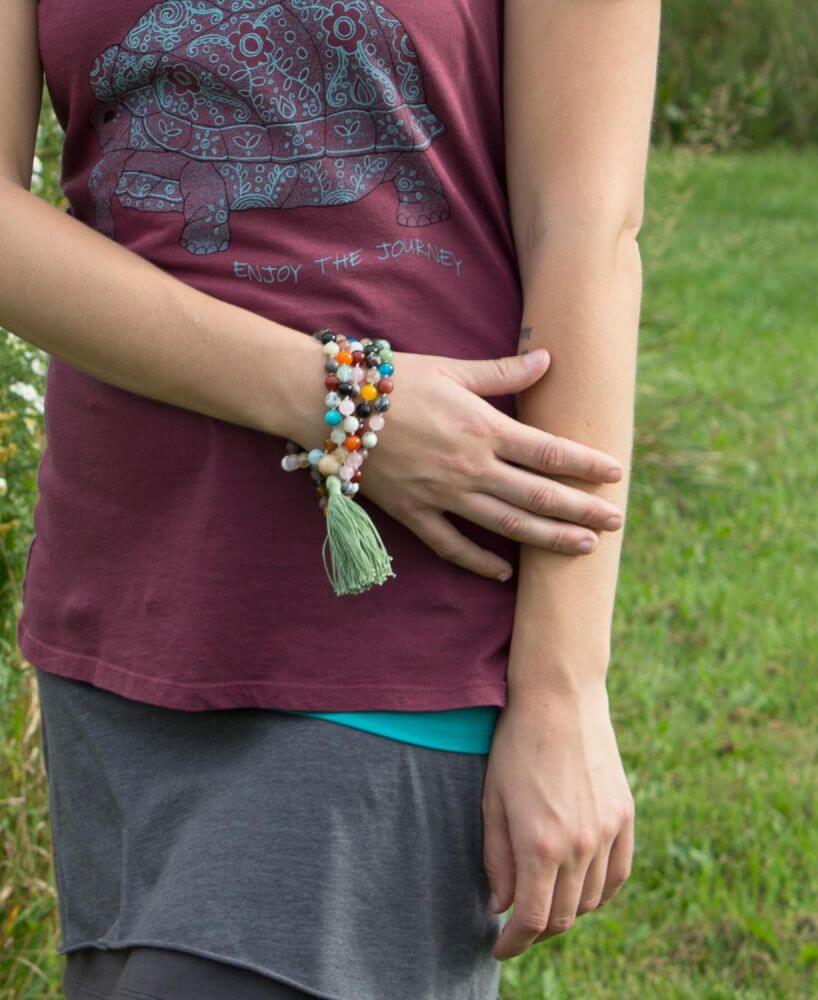 shop our Abuncance Mala Bead Necklace – worn here as a bracelet >>
How to Wear Mala Beads – Wear it Doubled Up…
This simple trick just involves a safety pin and gives your mala necklace a totally new look! Fold your mala beads in half, then attach a safety pin to one end. Wrap the necklace around your neck and secure the safety pin to the other side. Double the mala, double the good vibes! This amazing trick allows you to wear your mala beads layered without wrapping them around your neck twice! Our mala beads go perfectly with our positive and peaceful hippie t-shirts. Pictured: Our namaste tee with a Cleansing Mala Bead Necklace .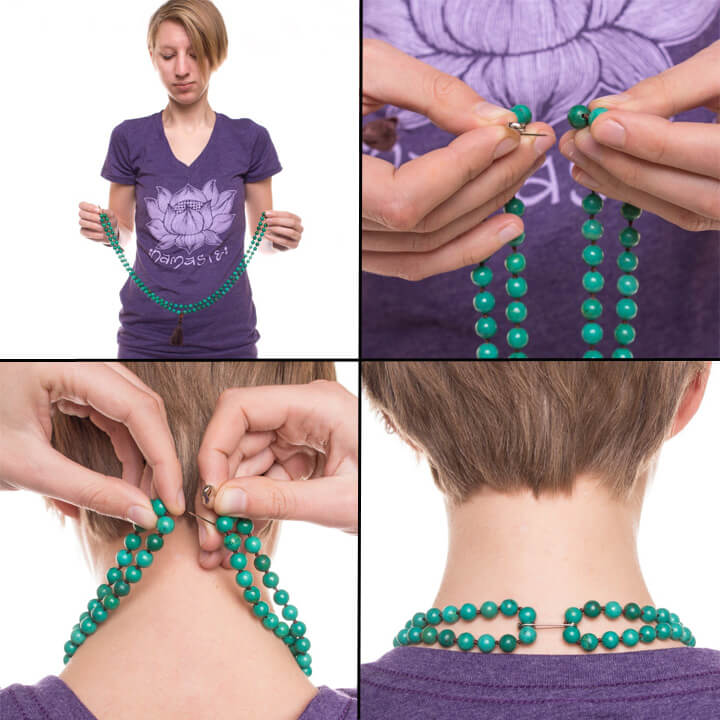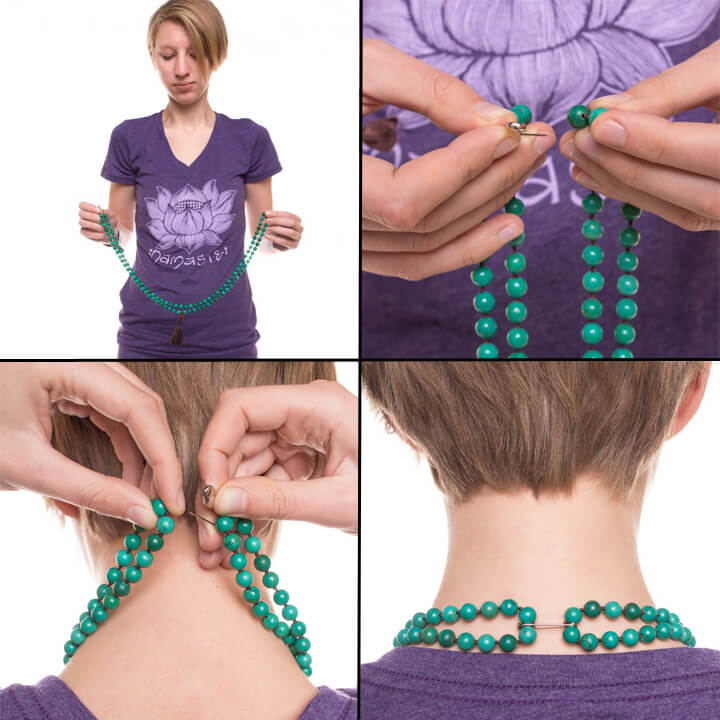 Blog Image
Blog Image
shop Restorative Turquoise Mala Bead Necklace >>
We could go into more "rules" about wearing your malas, but really there isn't a RIGHT or WRONG way – what is most important is what you prefer and how you like to wear them. Just trust your instincts and enjoy all the beauty and power your mala has to offer. Here are a few more mala tips and yoga inspiration:
Choosing the Best Mala Beads for You!
Shop our Organic Yoga Clothing
Shop Unique Yoga Mat Bags
Shop Mala Jewelry
---