I'm definitely no stranger to major life changes. Coming back to my homeland after a decade on the mystical island of Bali was something I never could have prepared for. Everything I knew about myself – and life – seemed to transform as I stepped off that plane.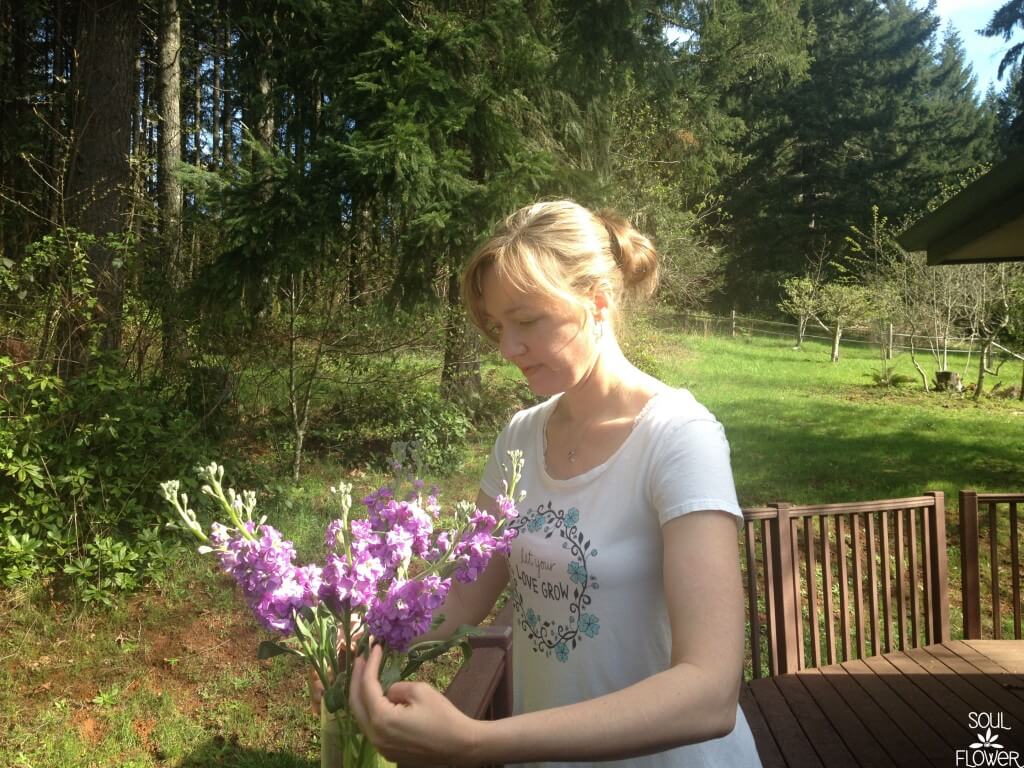 No longer would my days be spent holding space for the hearts of those who arrived in a distant land to heal the various experiences that life had handed them. I went from "healer" to not really knowing what I'd do next. The weeks and months after returning to the States were spent contemplating what was next. Although I certainly tried, I knew I couldn't just "figure it all out" on my own.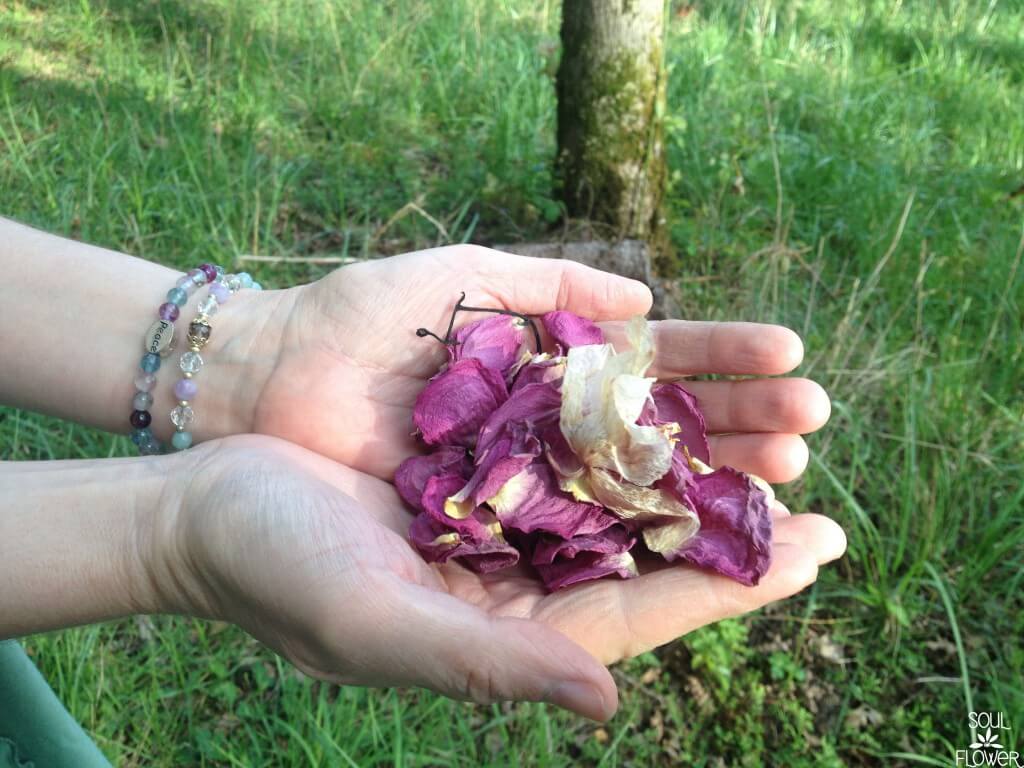 The flowers I'd encounter along nature trails, or even in the buckets at the local Trader Joe's kept nudging me with their simple messages. I finally listened to what they were gently sharing with me:
"There's a love story in the heart of every living thing. Your purpose is to find these stories and share them." Simple as that!
Everything about this resonated so deeply. My next chapter in life would embrace flower design, aromatherapy, botanical essences, and heartfelt connection, all woven with the common thread of love.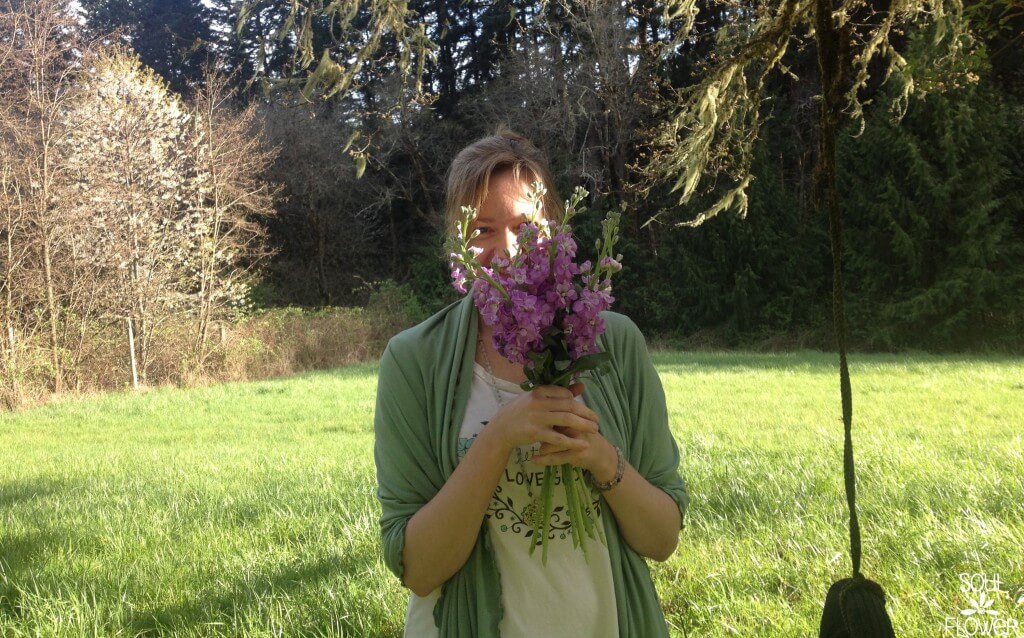 With each bouquet or remedy I create, I have the privilege of being a part of something special. We give flowers to say what words just can't seem to express. A gentle embrace of understanding that says, "I see you. I feel you. I'm thinking about you. I love you."
Flowers have a way of opening our hearts and creating connections that matter. They encourage us to pause and notice the beauty and wonder that's here for us at all times. To me, they're everyday miracles. They're a part of nature's apothecary, each one with its own way of healing and nurturing.
Whenever I wear my Soul Flower Let Your Love Grow shirt, I'm reminded of the reason I do what I do. It's really all about love. Hasn't it always been?
The sun is shining and my hands long to dig in the dirt. Spring is here and the seeds are ready to be planted into the ground. It's time to let love grow!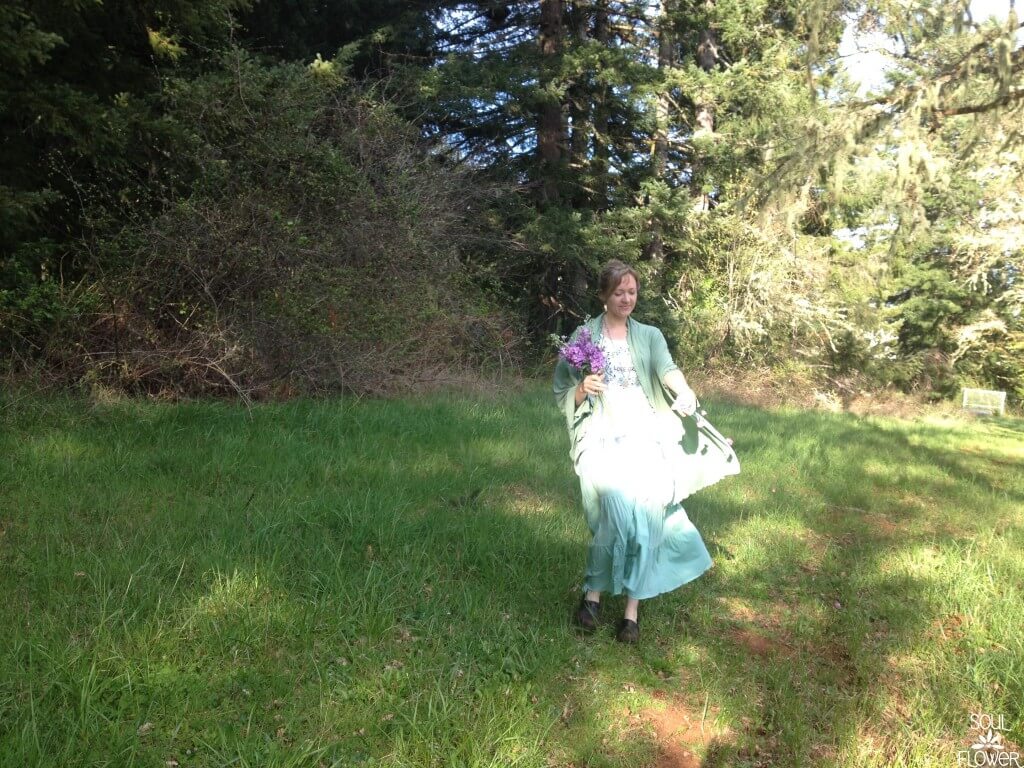 ---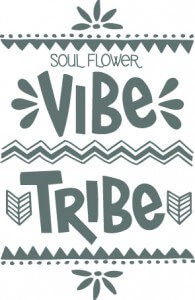 Alia wore the Let Love Grow Ebb & Flow Top
---