The Moon Phase Organic Leggings are made for a girl that loves comfort, versatility, looking good; and goes through lots of phases herself. I love the moon, I love the night life. I love leggings, and I love to boogie
I also love to jump for joy! Chilly mornings on the beach are such perfect conditions for these comfy leggings. Every day is a day to celebrate, especially on the Big Island of Hawaii! I love these clear mornings when you can see the sun shining in one direction and the moon shining in the other, when you can see to the top of the mountain and right to the bottom of the ocean.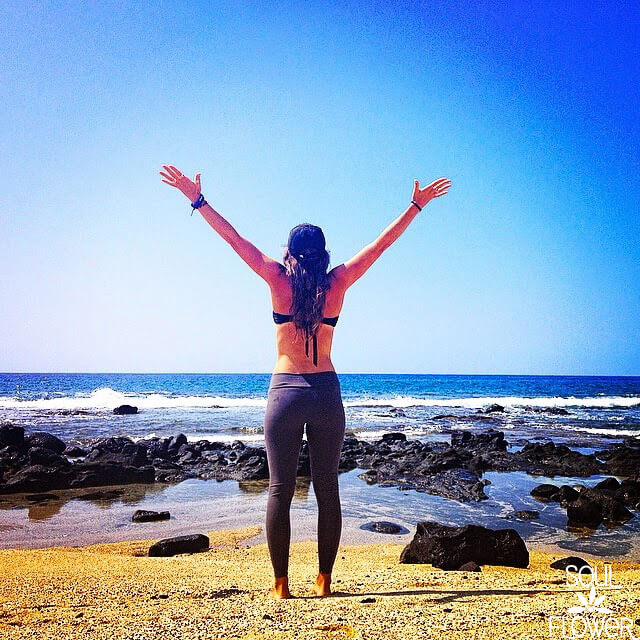 These leggings were made for good times, and for whatever phase of the day, or night, or your life that you may be in.
This design is a vibrant baby blue, and looks so awesome, so if you love the moon as much as me, and love to move and dance and celebrate all the beauty around you; look to to Luna and realize these leggings are perfect for THIS phase of your life! 🙂
Hannah reviewed the
Moon Phase Organic Leggings
All Karma Krewe posts | All of Hannah's posts