Our new Fair Trade certified, limited edition collection – Rhythm and Blues – has landed in the shop and we couldn't be more jazzed.
Our Fair Trade Clothing for Women: made of organic cotton, each piece features custom hand-drawn prints that came straight from the mind of one of our talented designers, Leiah. In this interview, Leiah tells us more about her design process, creative flow, and opinion on fast fashion.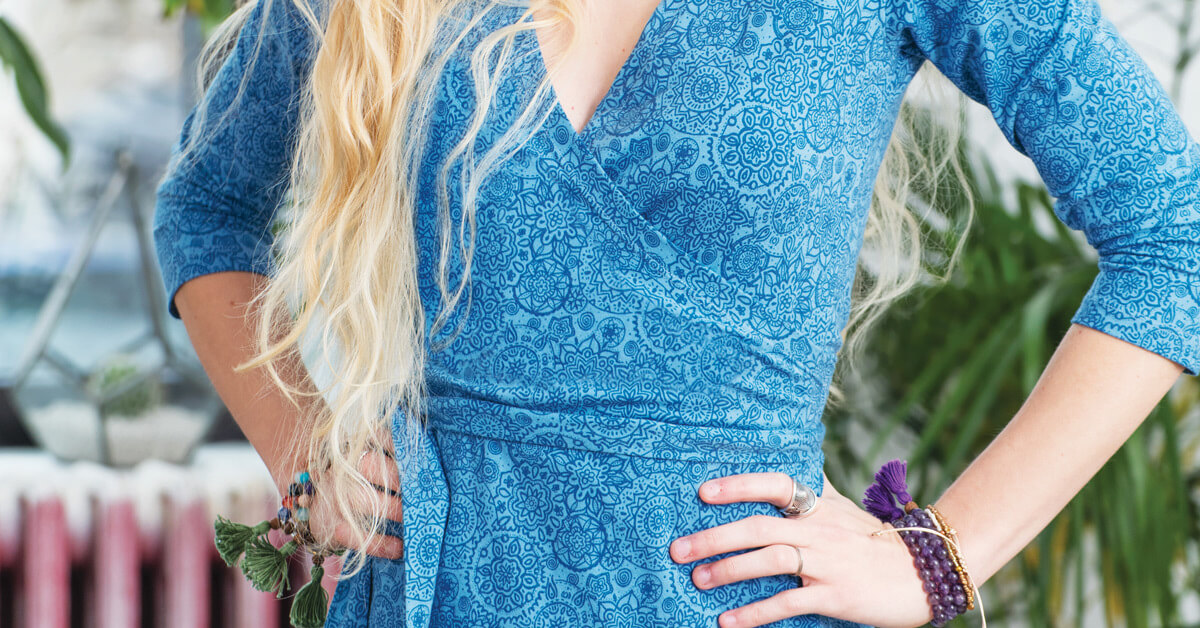 shop Mandala Organic Wrap Dress >>
SF: What inspired the geo and mandala patterns?
L: The mandala print was inspired by millefiori, which translates to "thousand flowers". Millefiori is a glasswork/clay technique where many "canes" of a shape are made and stacked, then cross-cut to reveal the patterns within. You've probably seen it before in jewelry. We loved the energy of a mandala-filled pattern! The geometric print wasn't inspired by one thing specifically, but it definitely came together for me with the fat marker I used to draw it. The way that marker bled into the paper made the perfect "wiggly" lines.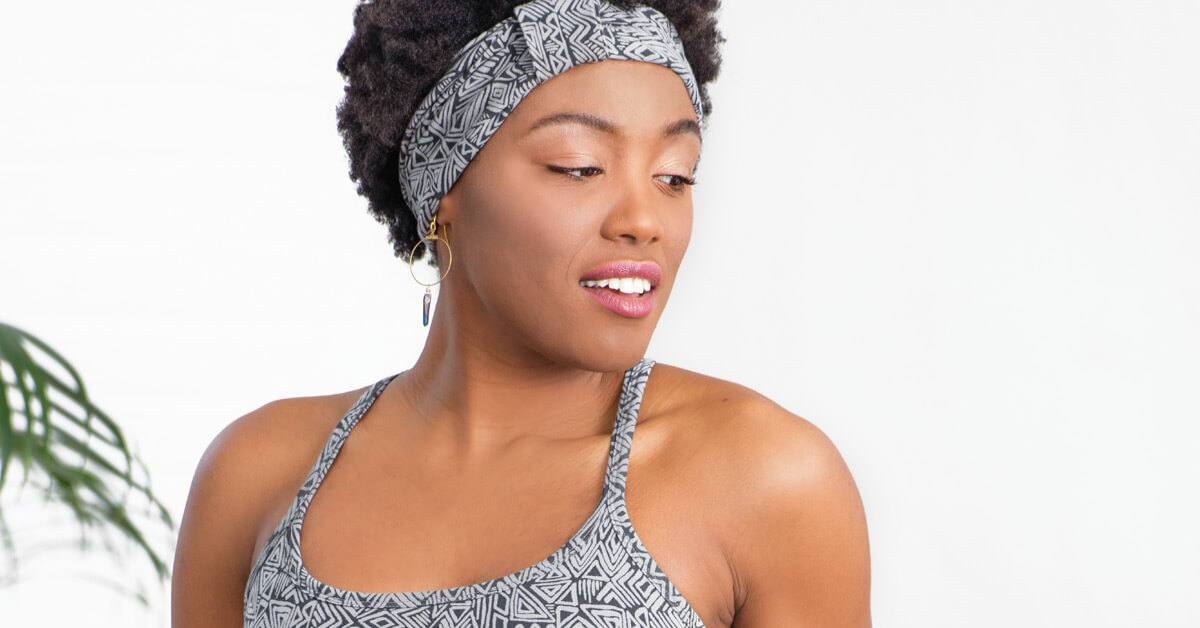 shop Geo Ruched Organic Headband >>
SF: What's unique about making a repeat pattern by hand?
L: Making a repeat pattern by hand forces you to slow down. There's less tweaking involved, since all the shapes are fixed in place instead of digital. It's definitely easier to create a pattern digitally, but I think it's also a good exercise to make one by hand. I like how these two patterns have a real "handmade" line quality.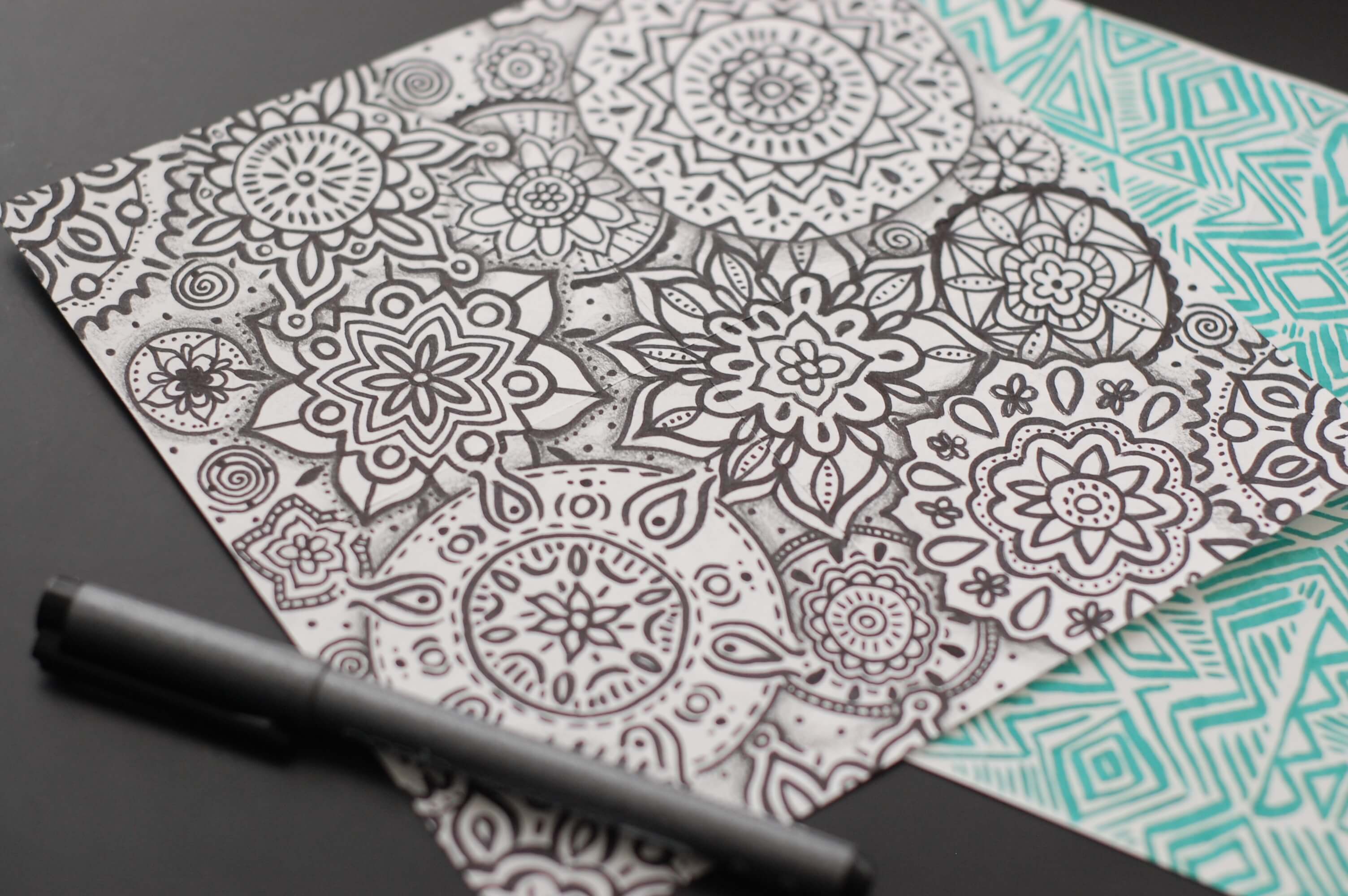 SF: Is there a musician or band that helps get your creative gears turning?
L: I like to make playlists on Spotify for different moods, and play whichever one I feel like I need that day. My top playlist is called "focus" and includes instrumental songs that don't distract me with lyrics. I do have a playlist called "feelin' artsy" though! It has 56 songs.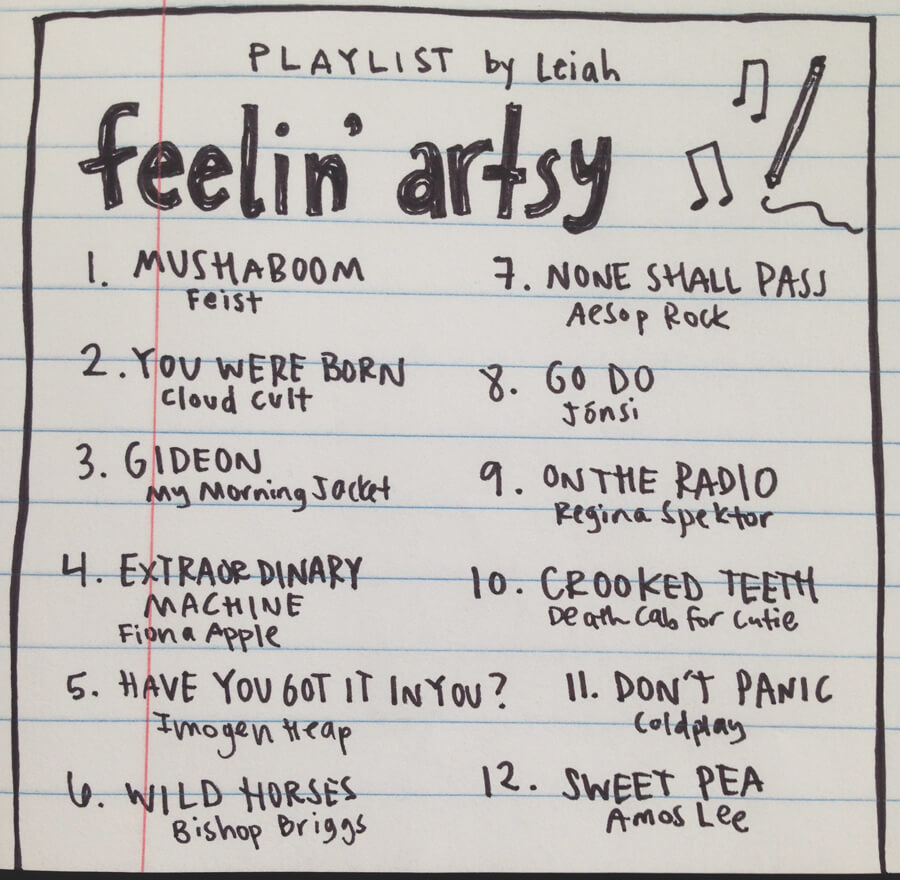 SF: How long would you say it took to create the designs from start to finish?
L: To draw each design took about a day each. We started the process in January 2016. It took 10 months to complete this line of printed items, from conception to final files sent off to the manufacturer. We really took our time refining body styles, getting the scale of the print just right, and choosing colors (alongside everything else going on at Soul Flower!) We won't get the final shipment until April 2017. So after everything, it took over a year. It's hard to keep a project like this secret for that long!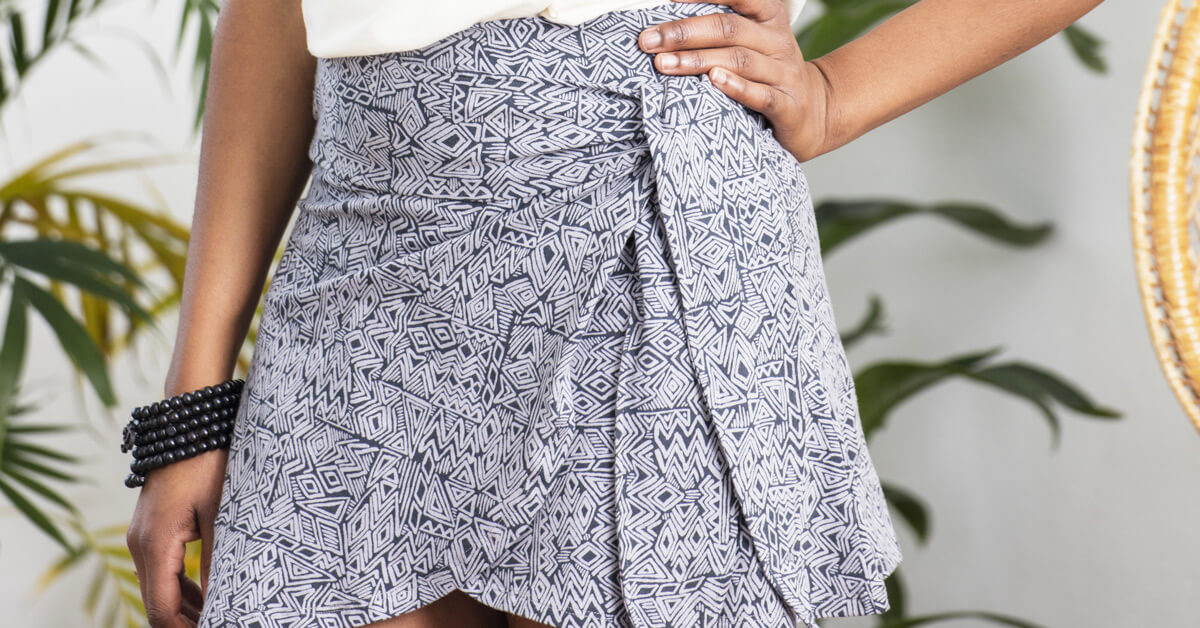 shop Geo Organic Wrap Mini Skirt >>
SF: What does slow fashion mean to you? Why is it important?
L: Slow fashion to me is mindfully made in a lower-impact way with sustainable materials. Slow fashion is the opposite of fast fashion. Slow fashion is about smart design and handmade art, created on a realistic time scale. Instead of speeding through the process making everything as cheaply as possible just to make a quick buck, slow fashion takes the time to do it right, paying everyone a livable wage and offering an end product that resonates and will last a long time.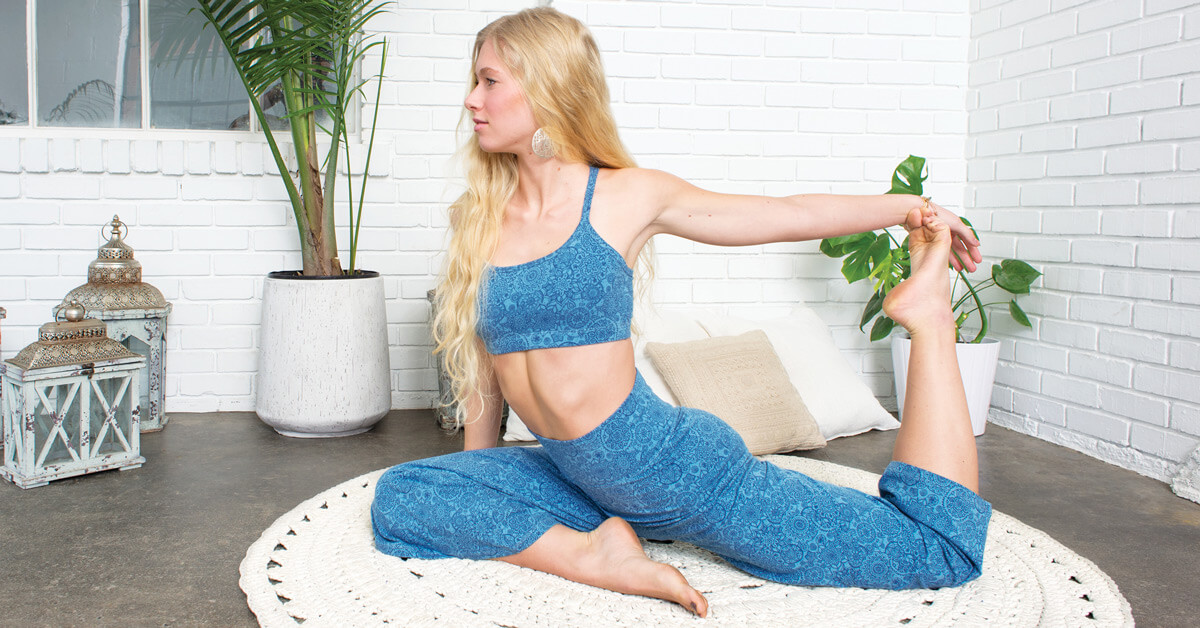 shop Mandala Organic Crop Pants >>
shop Fair Trade Clothing for Women>>