Take a closer look at the design process for our new Sweet and Wild T-Shirt with our bud, Leiah! From where the inspiration came from to how it was drawn, you'll fall in love with this story and style of this graphic tee!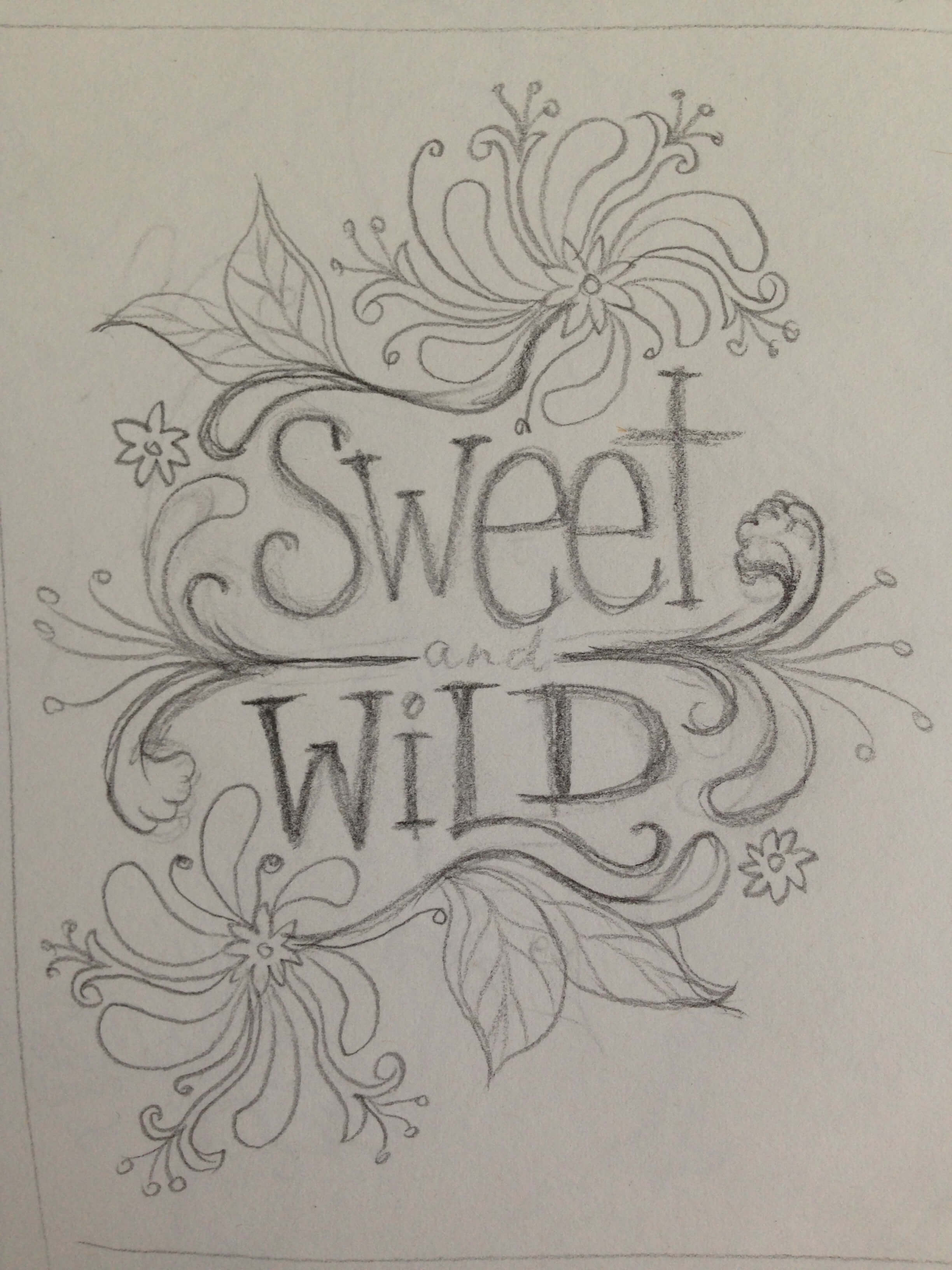 I started this design with the phrase "sweet and wild". I thought some sort of flower would accompany the words nicely, so I did some research and found honeysuckle.
Apparently honeysuckle plants are "nearly indestructible". They also smell and taste sweet, especially to butterflies and hummingbirds. Some species can be invasive, and grow quickly.
With all this in mind, this design was created.
I found some reference photos and illustrations of honeysuckle flowers, so I could get their shape at least a little bit accurate and went from there.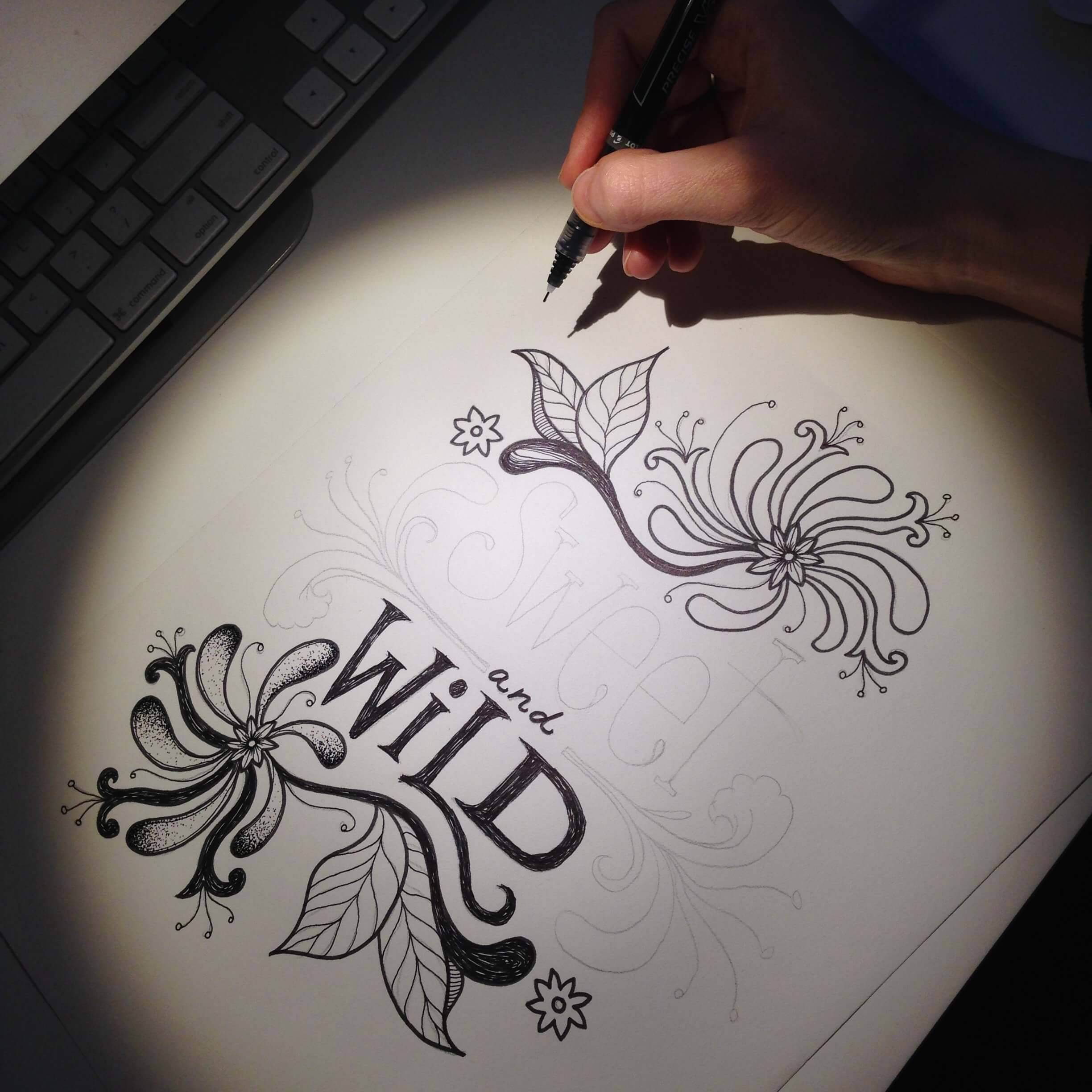 In creating the design, I started by drawing a tiny thumbnail sketch. I thought it turned out pretty awesome so I snapped a photo of it, blew it up, and printed it out on a 8.5×11″ piece of paper.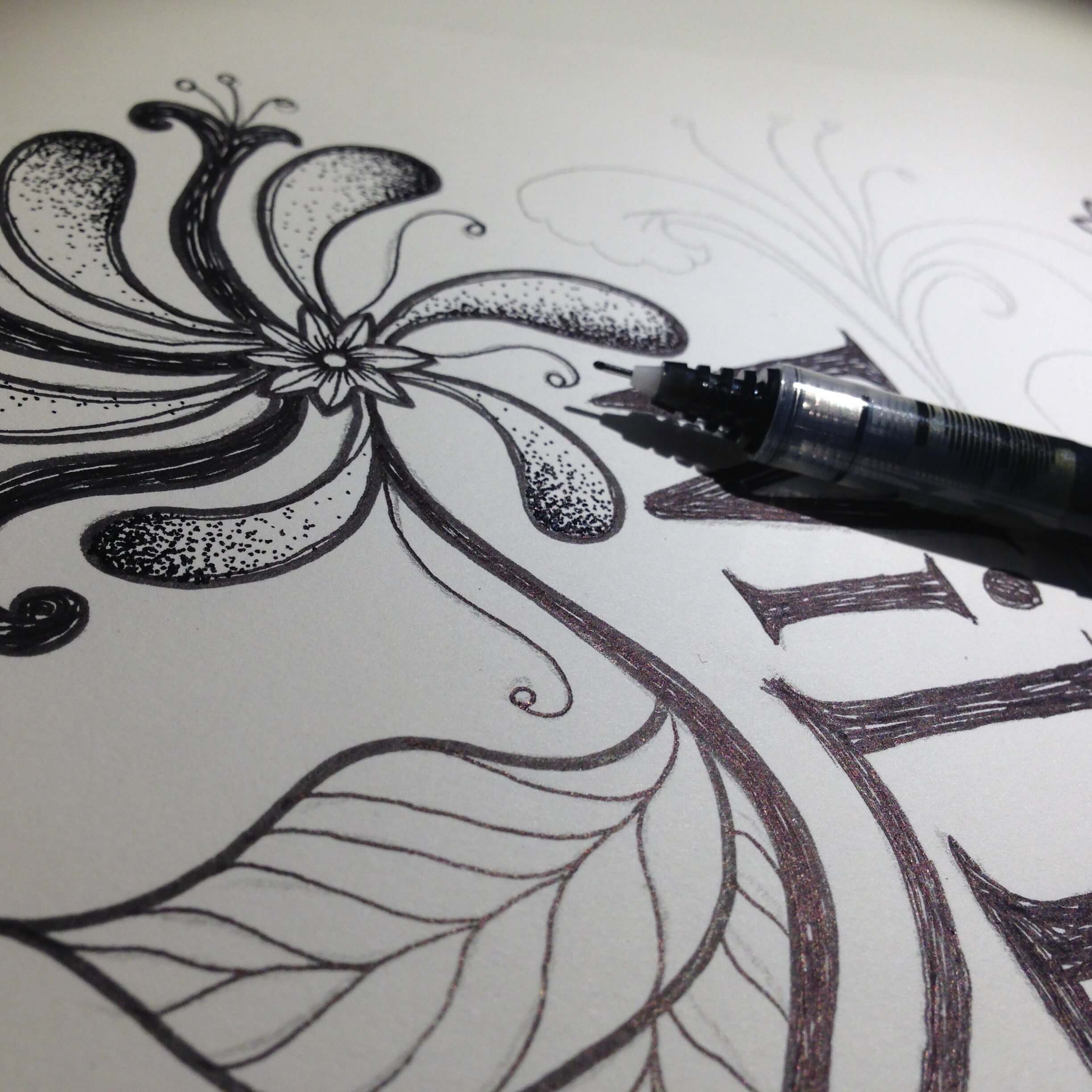 I then traced over the printout with a nice sheet of paper and inked it to completion with my fav ink pen (Pilot Precise V5).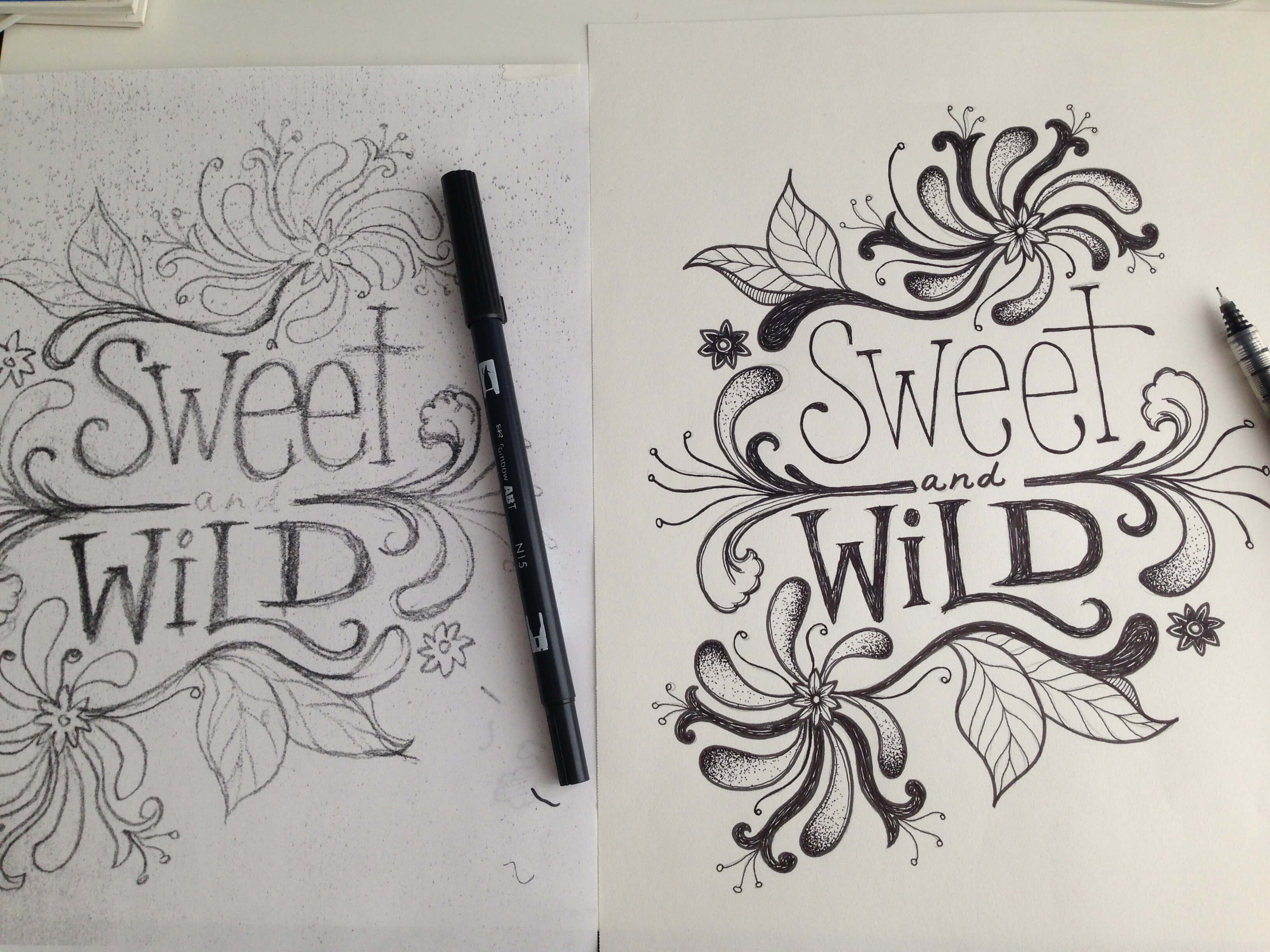 Blog Image
For me, this design was about just going for it. I didn't want to spend too much time working and reworking a sketch, I didn't use a ruler to make a grid for lettering, and I allowed the look/feel to be just a little bit wild. Sometimes I can get so hung up on designs, especially when I know they could very well end up on hundreds or thousands of t-shirts and that pressure can stop me in my tracks! This design allowed me to do the opposite and let loose!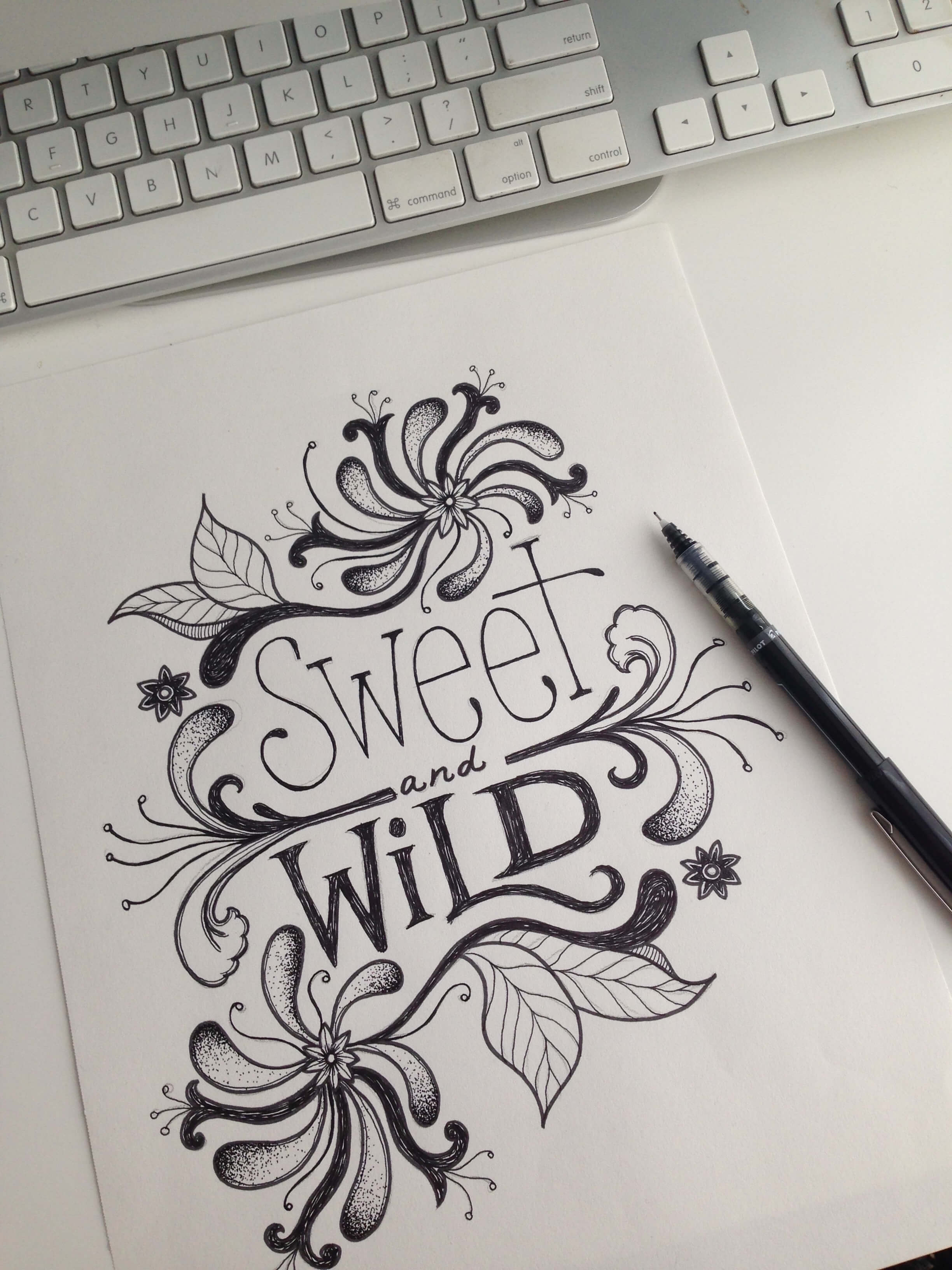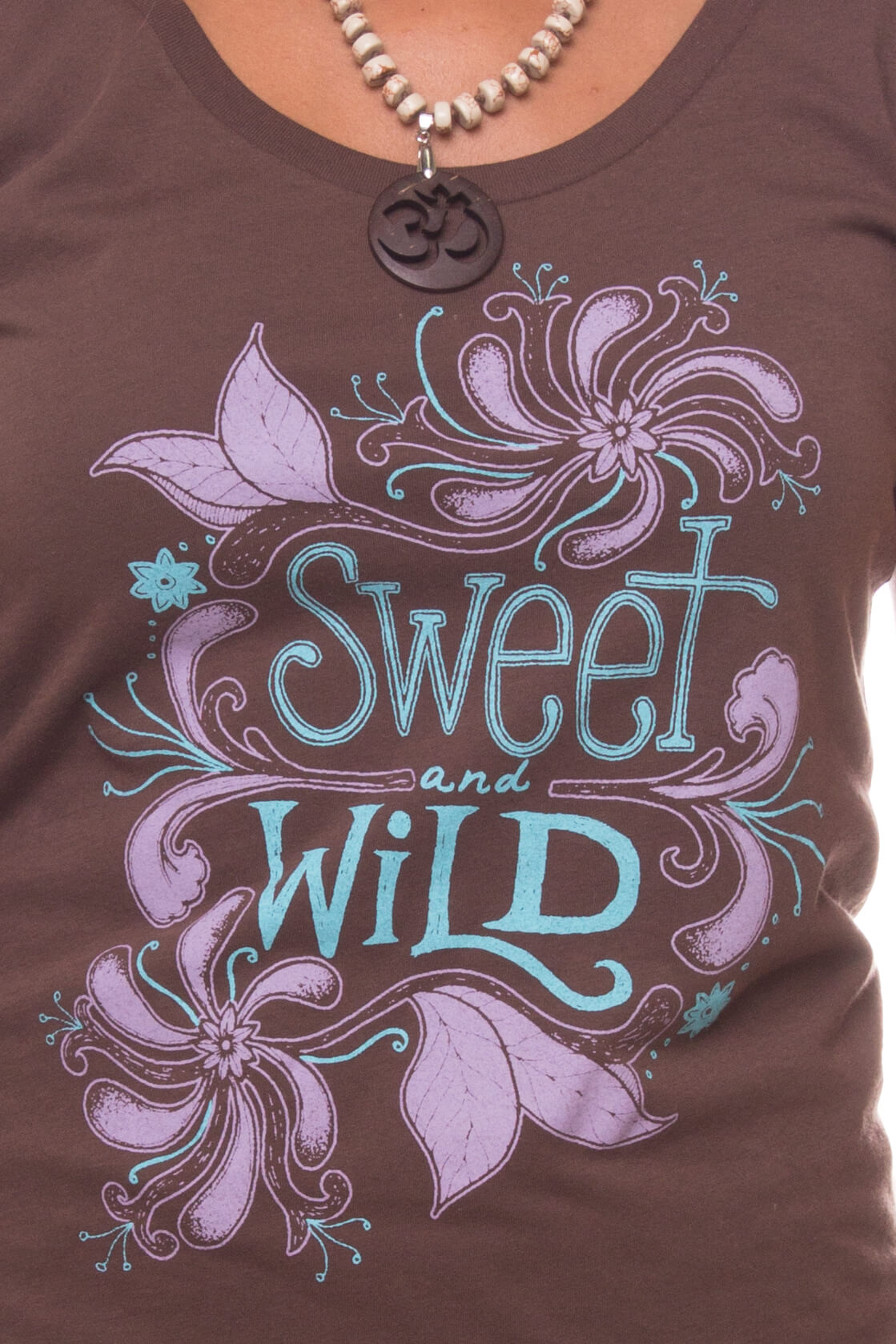 When I think of "Sweet & Wild," I think of a foul-mouthed, outdoorsy wild mama type person…kind of a rock & roll free spirit! Someone who adores her kids, and also loves a good brew and dancing up a storm. Both sweet and wild at heart.
This design went through a thousand color variations and we could barely decide which colors to print it in! In the end, we decided on pink-ish and blue hues since honeysuckles are typically pink.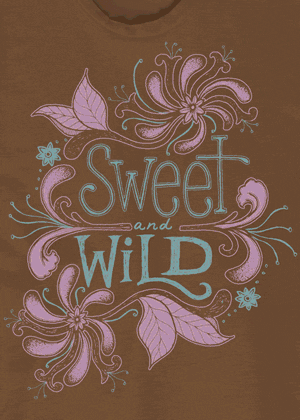 I hope you love this design as much as I do! Get the look here.
~Leiah
artist at Soul Flower