We have had a few customers ask us whether Soul Flower's white organic cotton t-shirts and white organic cotton blended fabrics can be dyed. It seems like they could be, so just for fun, we decided to put it to the test – a perfect excuse for a DIY Tie-Dye Party! Our crew gathered for a Happy Hour/Tie Dye Party right in Soul Flower's parking lot. Most of us hadn't tie-dyed anything before, but that didn't stop us from experimenting and trying something new! Here is a look at what can happen when you combine a creative bunch of folks with happy hour, some white clothing, and colorful, funky dyes…


DIY Tie-Dye Party Supplies
Jacquard USA Made Procion MX Dyes or Dye Kit
Squeeze Bottles (to mix the dyes)
3 Tables – one for folding/tieing and 2 for dyeing
Plastic Table Cover (we used old plastic bags from warehouse shipments!))
Rubber Bands (or hemp string) to tie up your shirts
Plastic Gloves
White Organic Cotton T-Shirts, Tanks, Dresses, Skirts, anything really!
Large Zip-lock bags (to put the tie dyes in when they are done)
Sharpie (to write person's name on the tag)
2 Buckets with warm water – one for rinsing, one for soaking in soda ash
Smaller buckets, plastic dishes, etc. to tie-dye in
A printout of how to tie your items to tie dye. We found this one online
Some Good Local Beer!
For our DIY Tie-Dye Party, we let each bud choose the item they wanted to dye right our of our Soul Flower inventory! We carry a few 100% organic cotton items that are white and natural. We also have a lot of organic cotton blends. So each Soul Flower bud chose a clothing item they love.
Tie-Dye Party Prep
Once you know what each guest is dyeing, wash it with natural detergent and dry it without any dryer sheets (it's best to never use dryer sheets!). Put on a pair of gloves and mix 2 tsp. of each dye with a cup of warm water in your squeeze bottles. Shake them up! You will want to keep these dyes away from food, buds, so try to find an area separate from your kitchen to mix up your dyes 🙂 Fill your buckets with warm water and…
Head Outside!
Just so you know, this DIY Tie-Dye Party makes a mess (duh!) no matter how hard you try to keep it clean. Take our advise and just take everything outside! (Especially if you get a gorgeous late summer day like we did.) Set up your tables and cover with plastic. Get your dyes ready. Get all your supplies handy. Mark each item with the name of the person who is dyeing it (we just put our initials on the tags with a sharpie).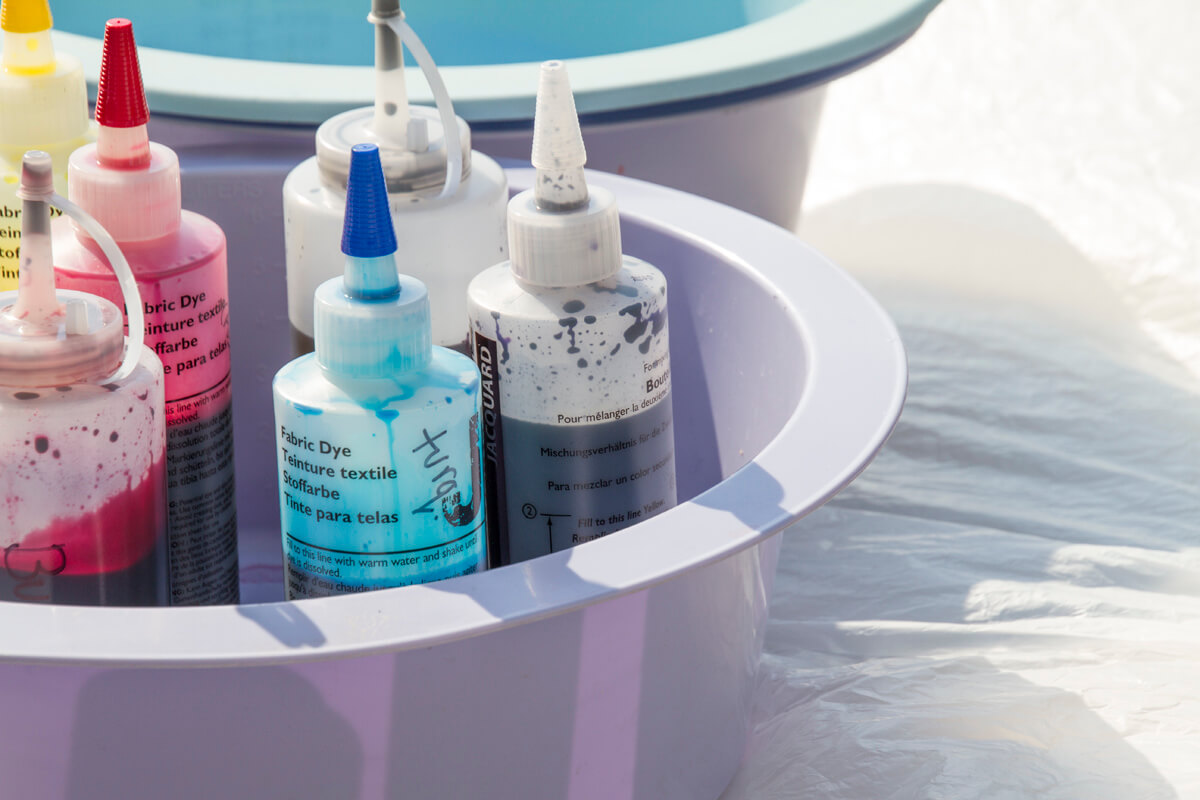 Soak Your Items
Mix the Soda Ash into a large 5 gallon bucket of warm water. Add in your newly washed and dryed white items so they can soak before you tie-dyeing.These items need to soak for 20 minutes in the soda ash mixture, so…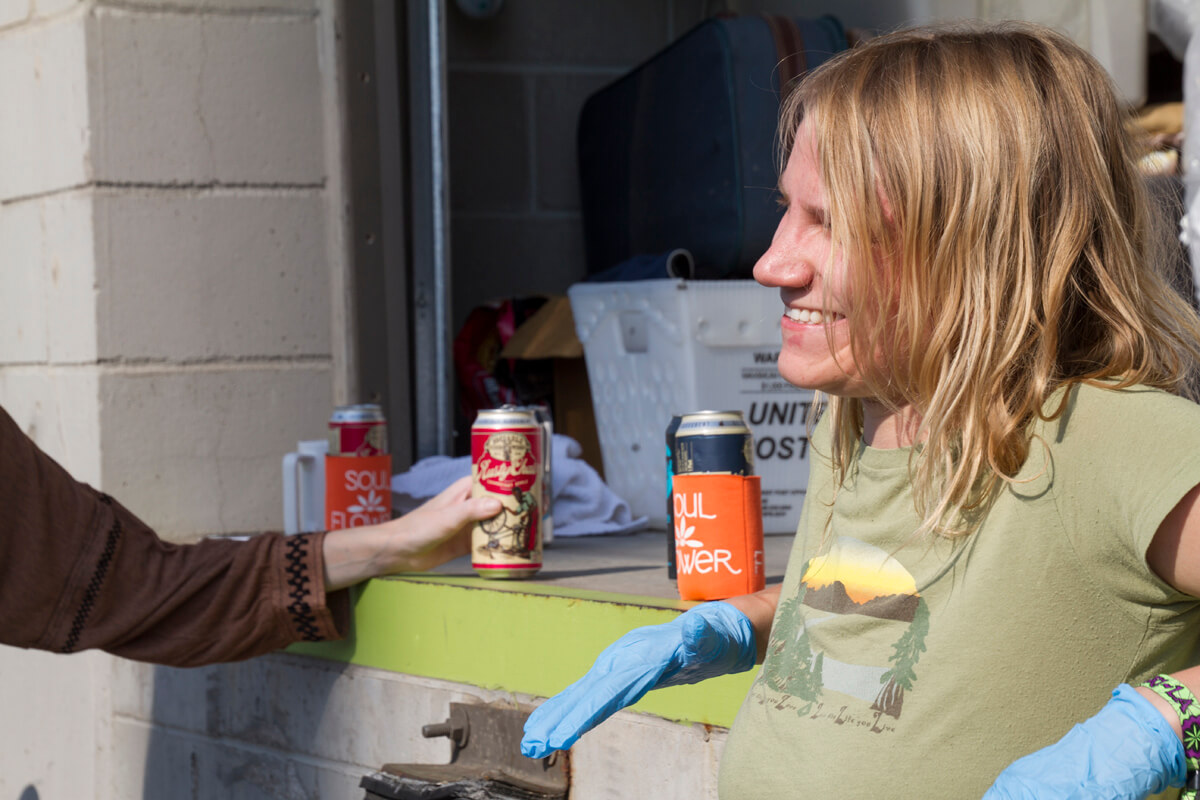 Have a Beer
Or two. After 20 minutes, put on your gloves and grab you white item out of the soda ash. Wring out as much water as you can and start the process of tieing string or rubber bands around your items. Refer to the printouts from online or just do your own thing. (Ryan even wrapped his shirt around a stick!)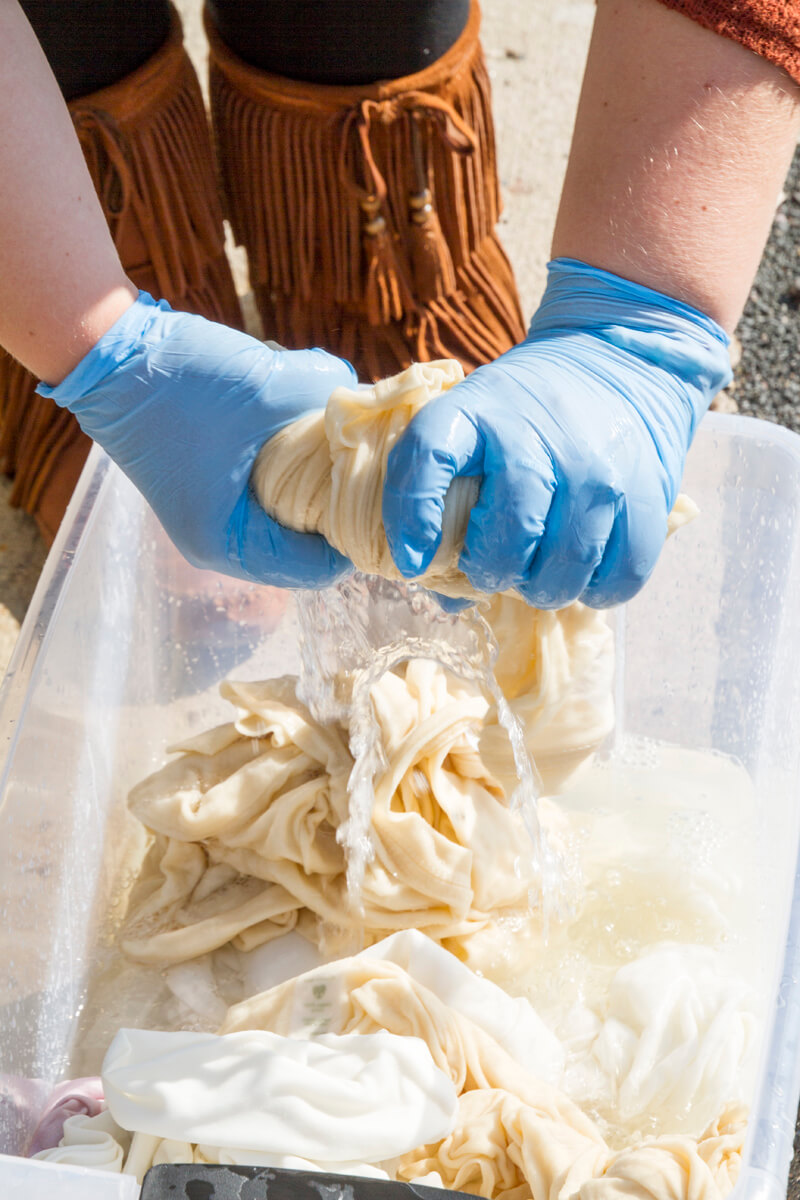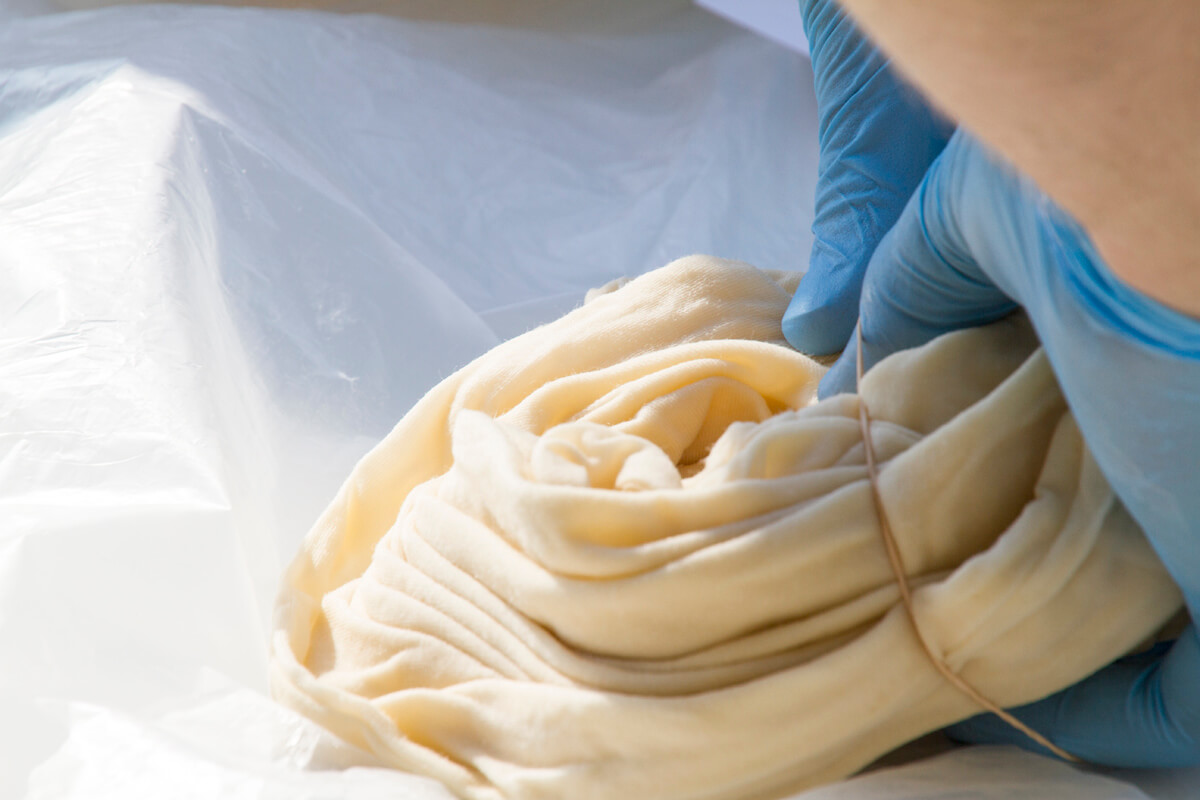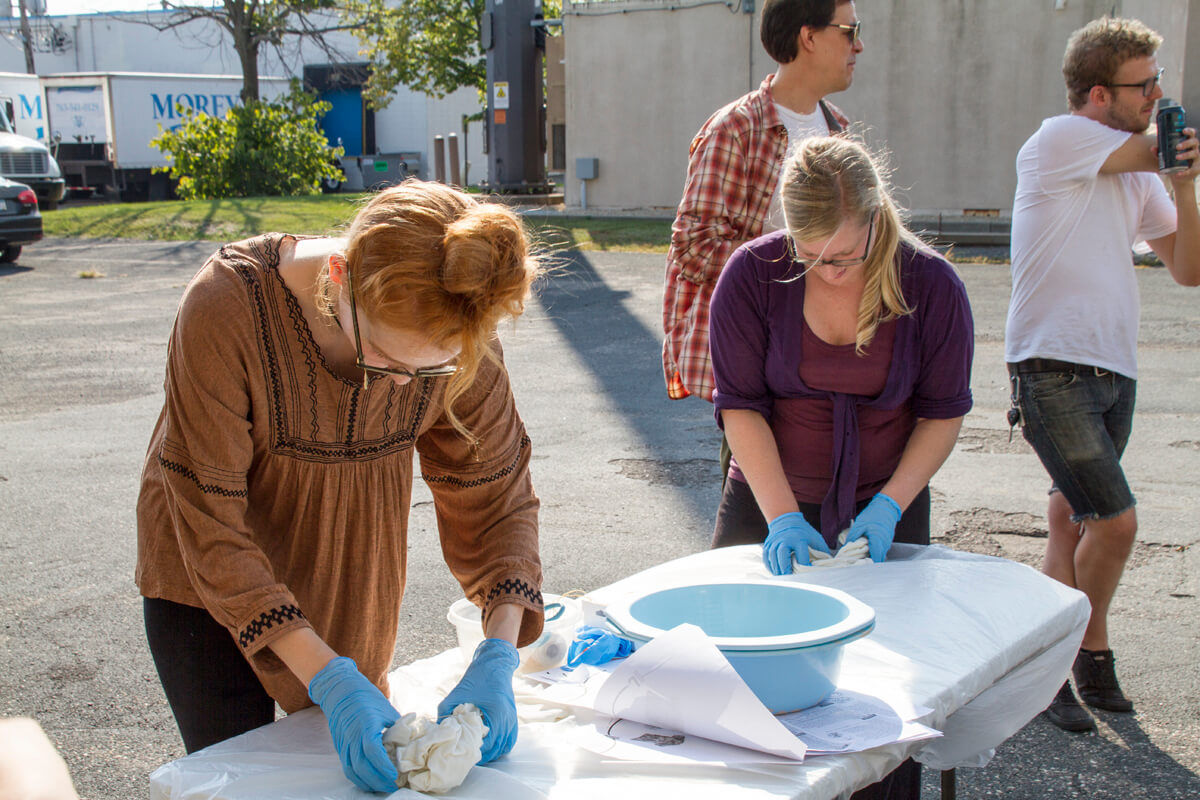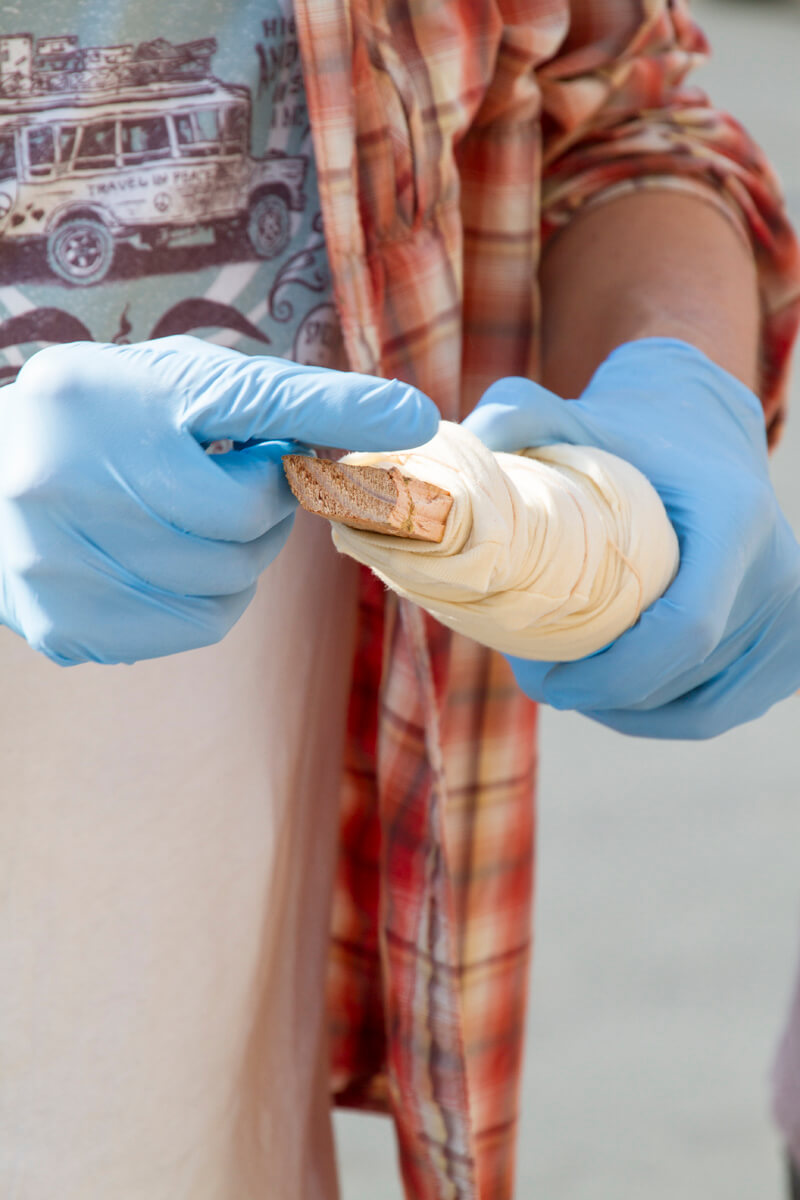 Dye!
Use the dyes to squeeze different colors onto your shirt (skirt, dress, etc.). The squeeze bottles help to keep the dye concentrated and makes it easier to put on where you want it. Once you have dyed your shirt as you please, you can put it in a plastic bag to soak. They will soak for 24 hours before you can rinse the dye our and wash them in a washing machine.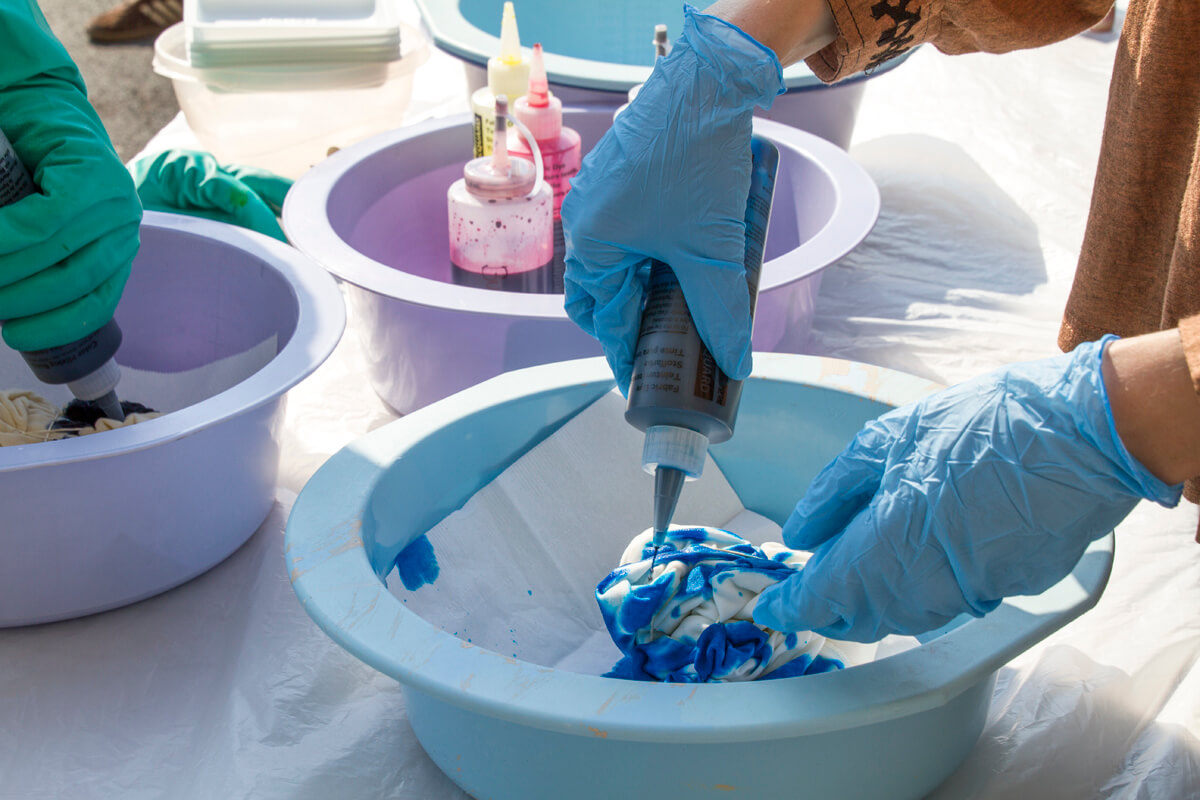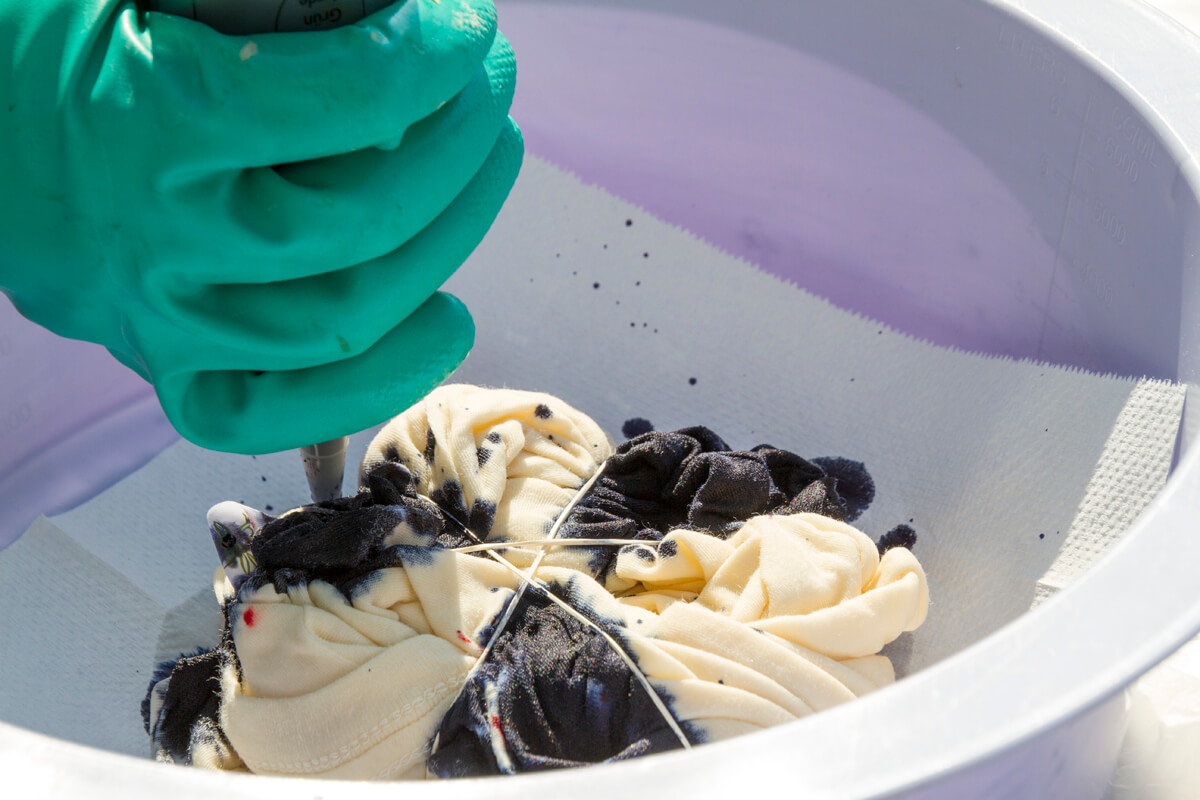 The DIY Tie-Dye Party took us a couple of hours and was a lot of fun to do together. It was messy but worth it! In the end, we found out that all of our organic cotton items and organic cotton blends can be dyed and everything takes the dye very well. We know we sell a bunch of already tie-dyed clothing but we are always up for a fun party/happy hour and this one was a great time!
Peace Buds!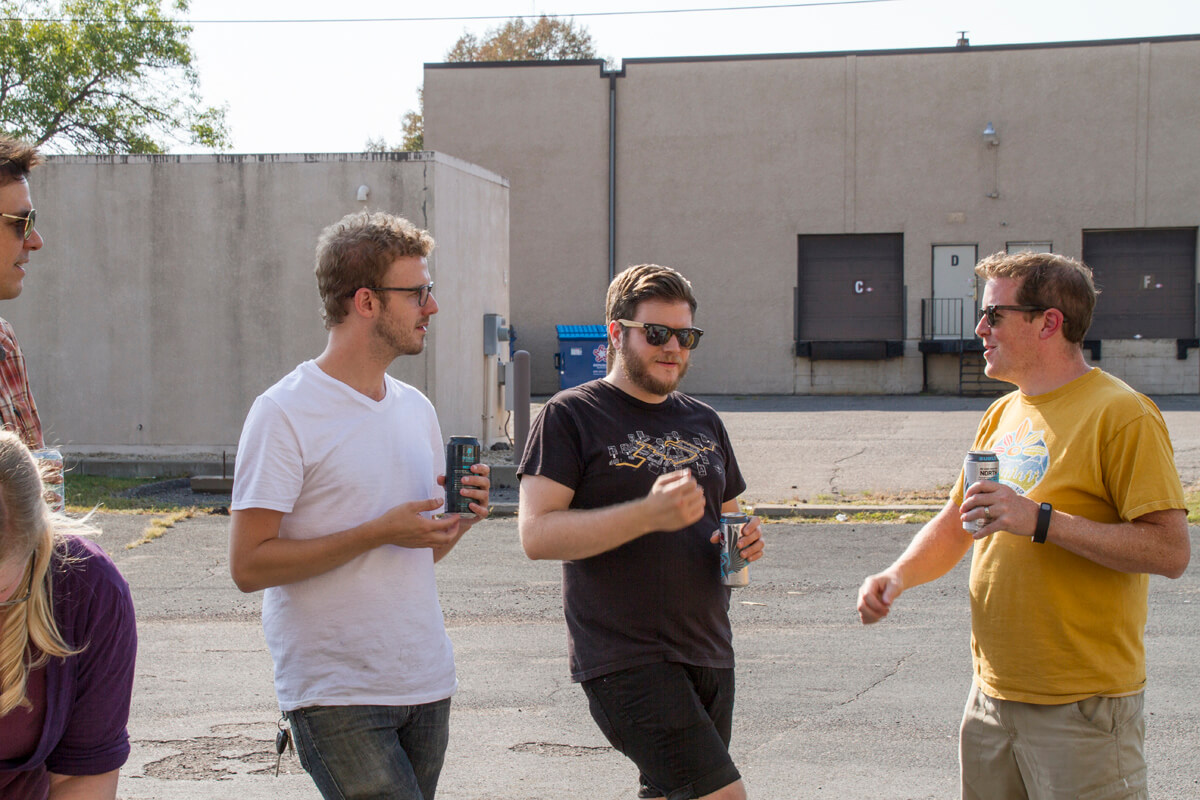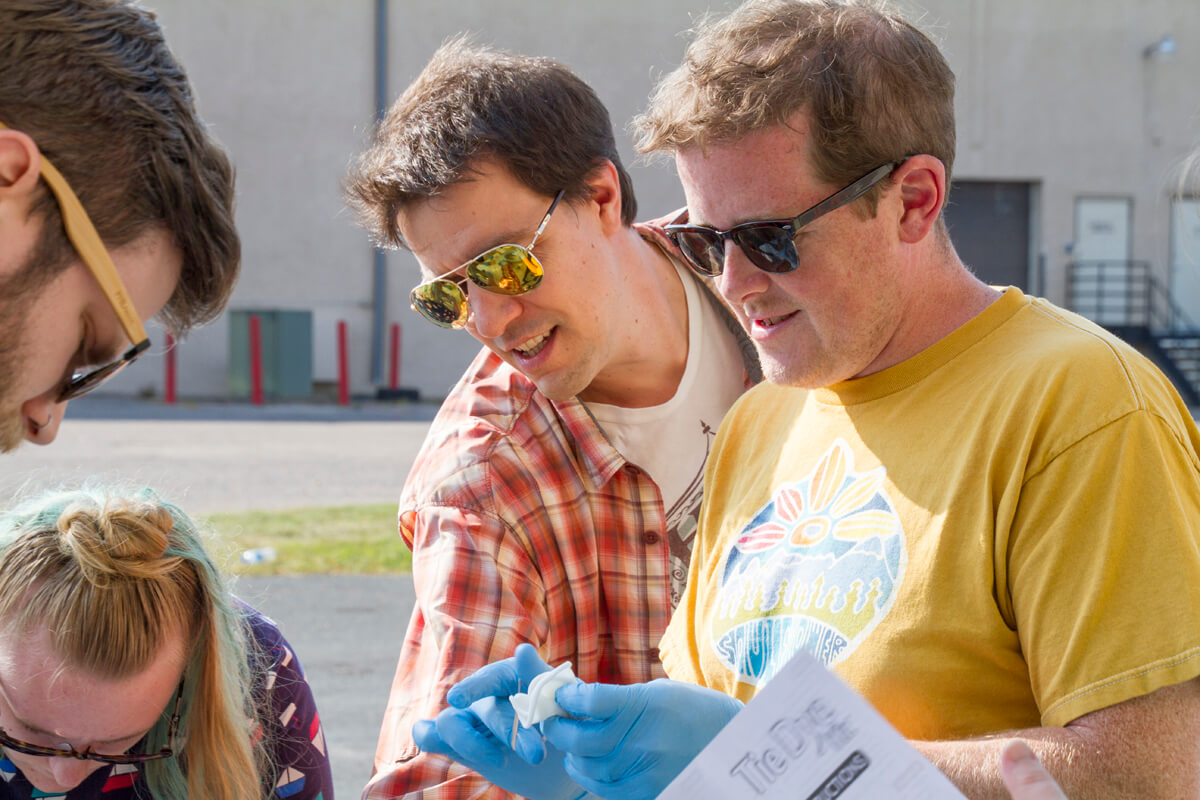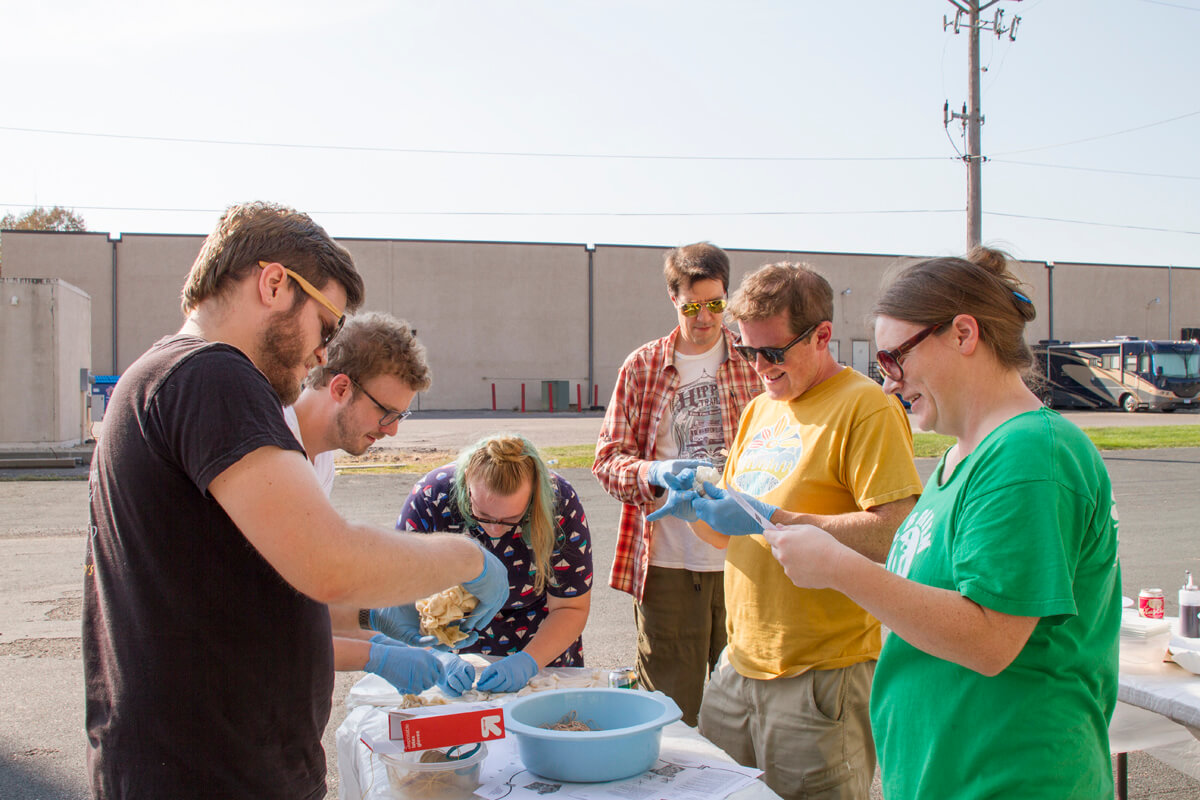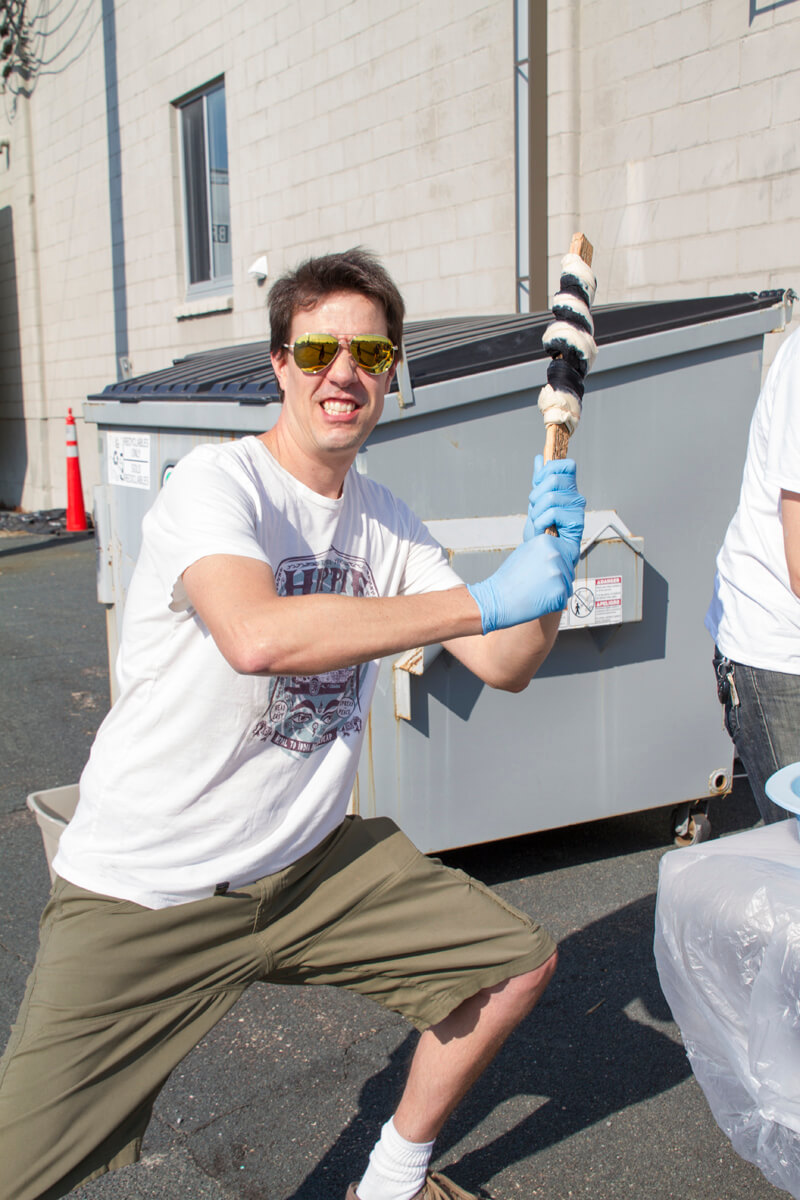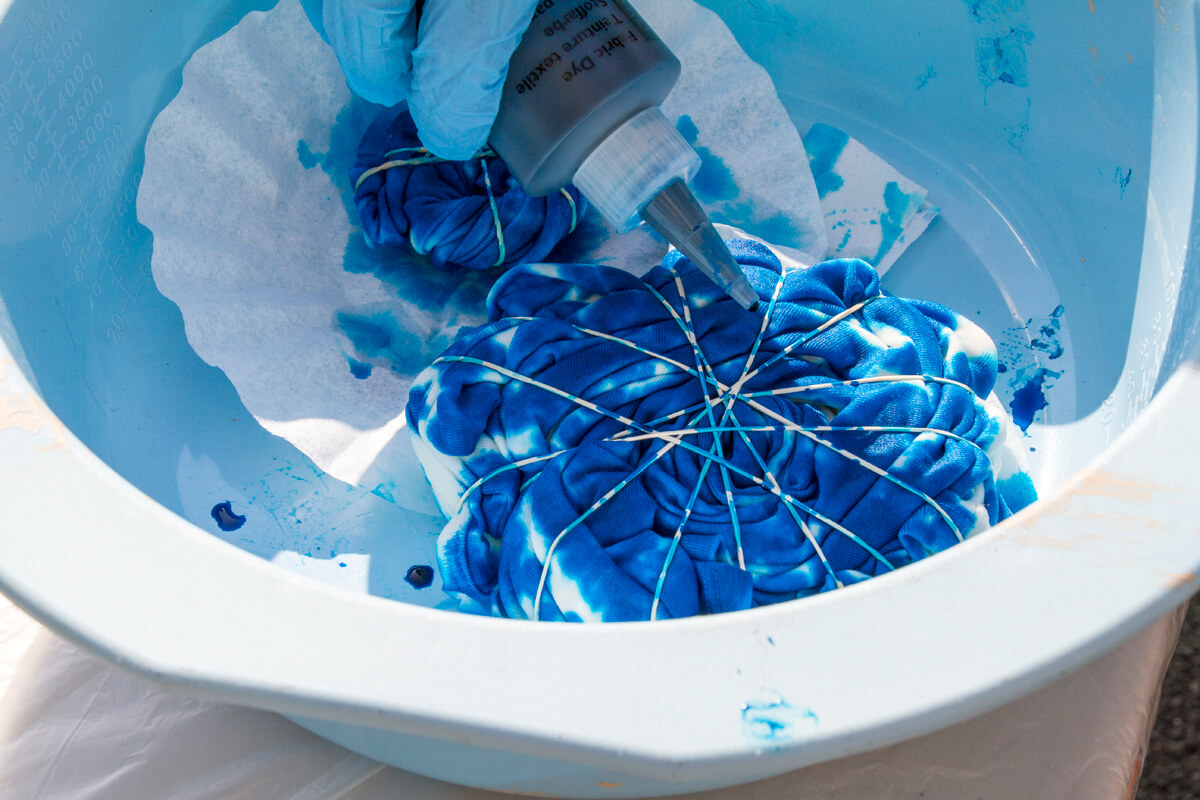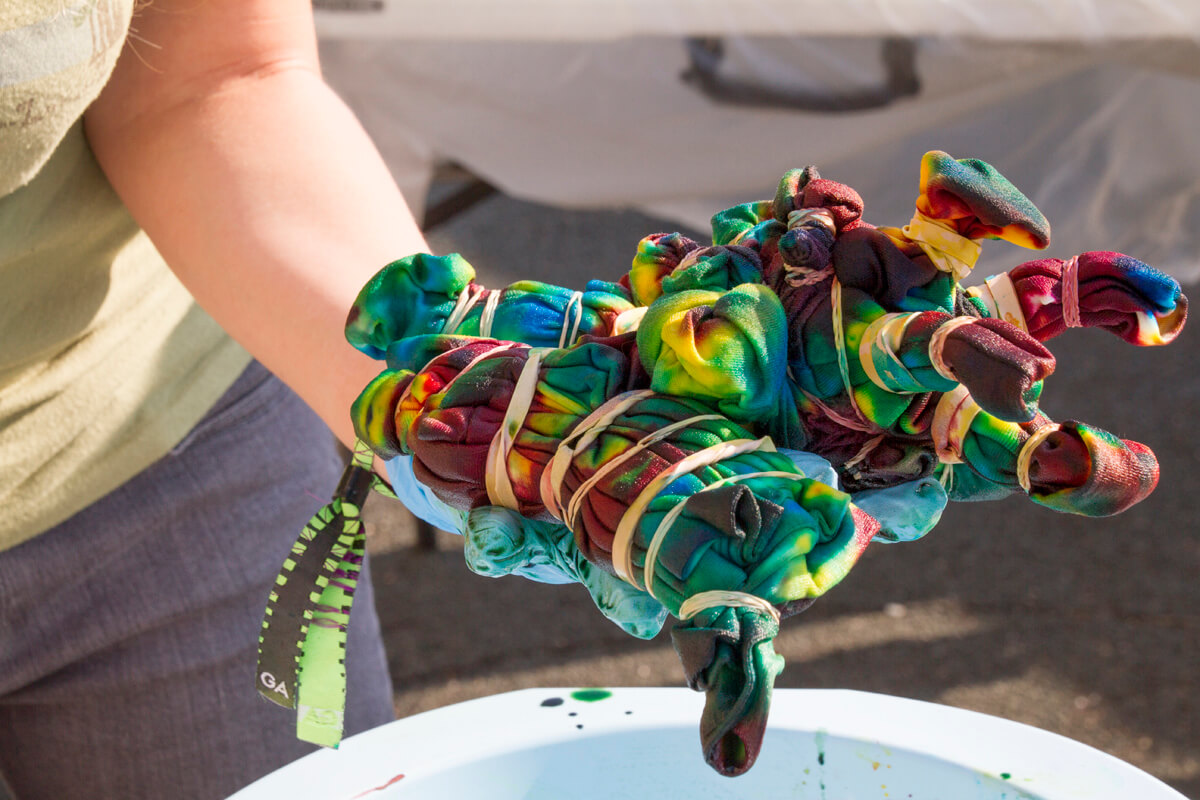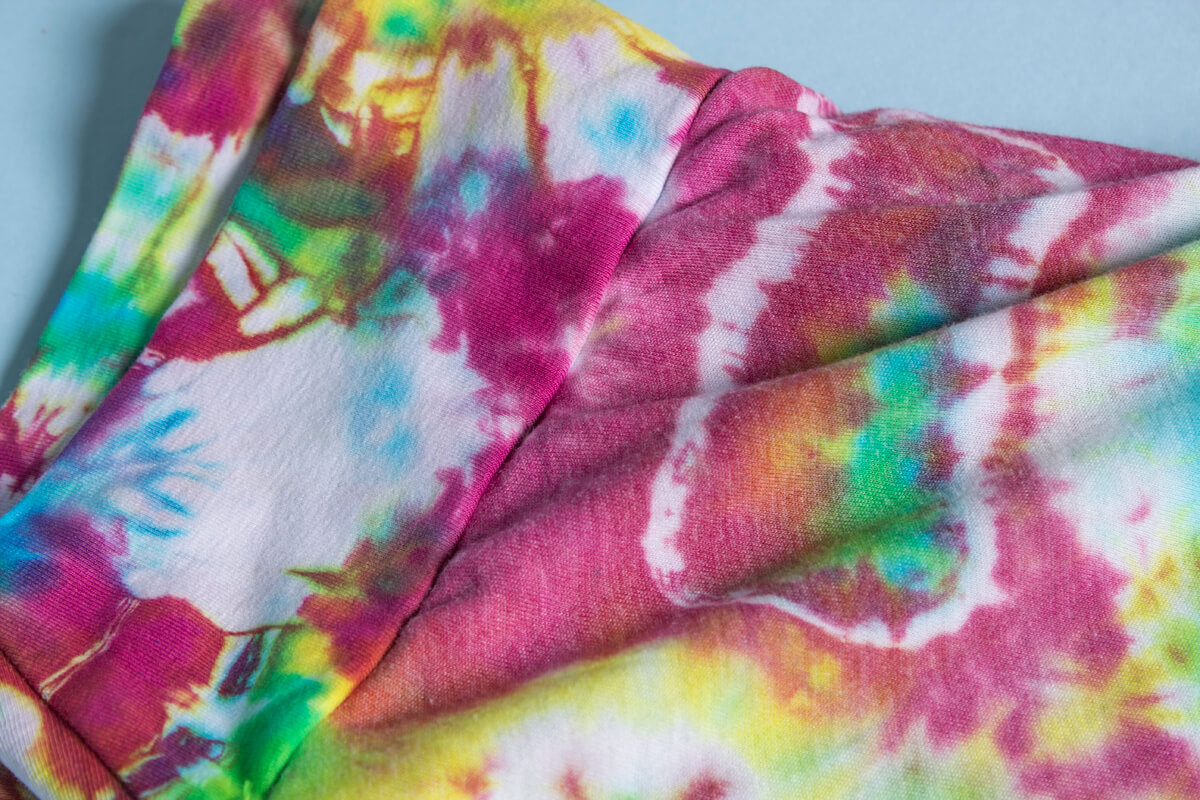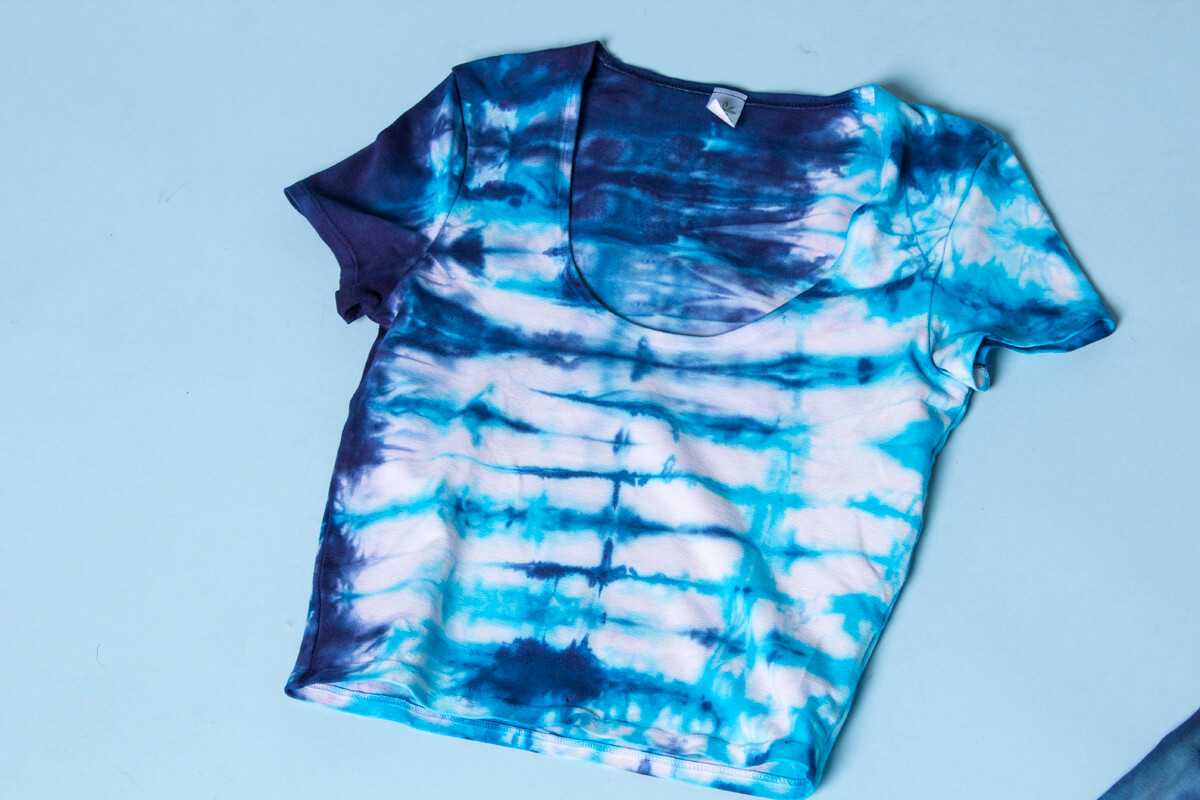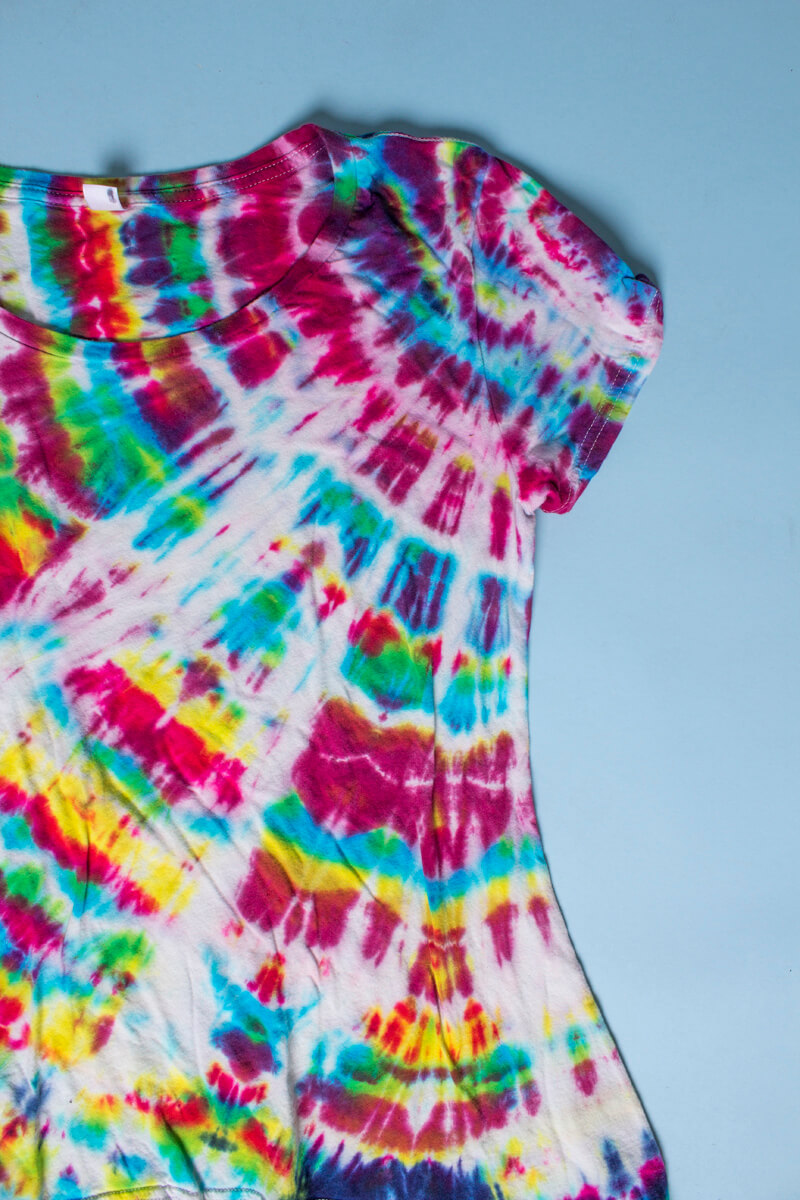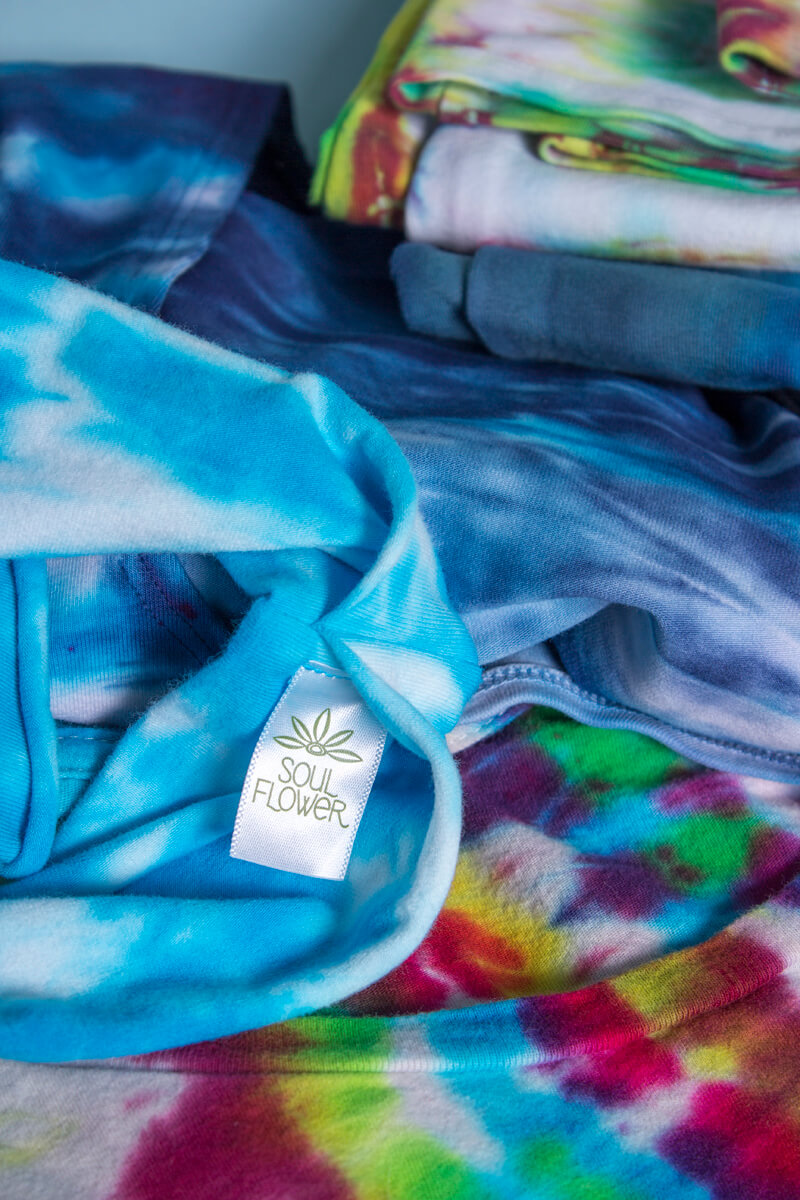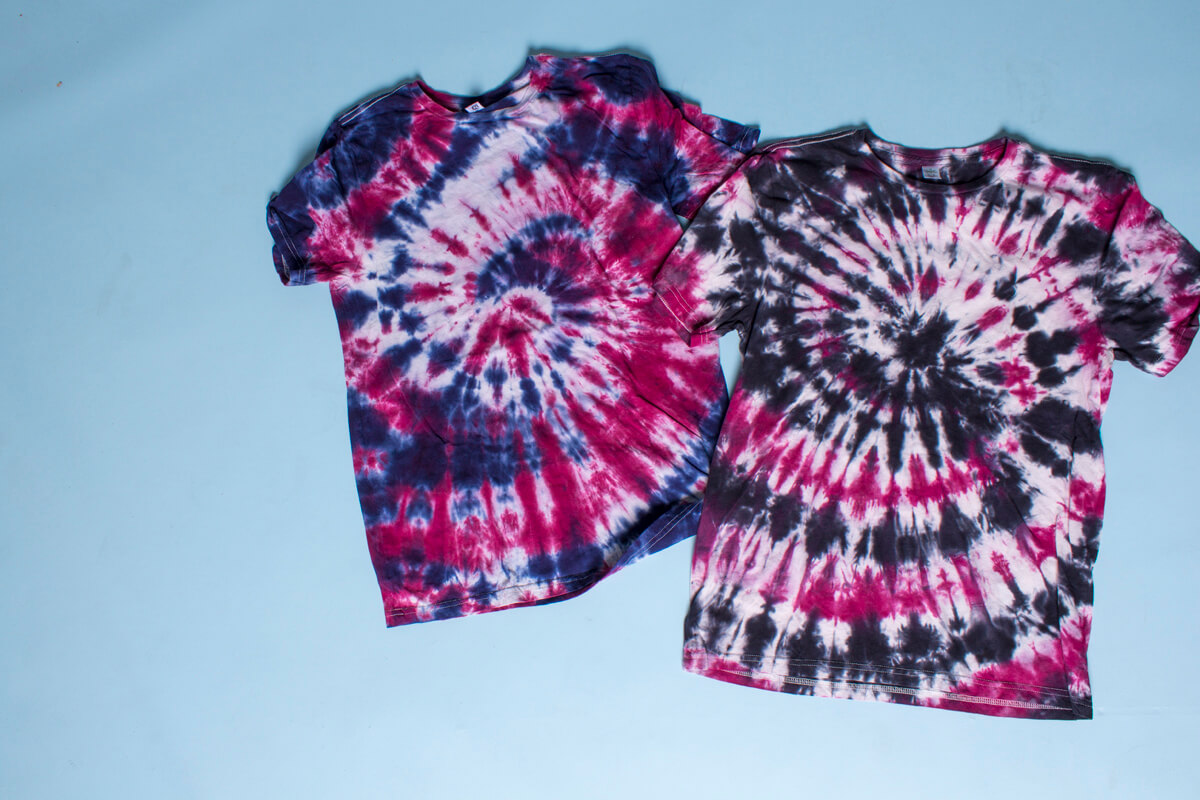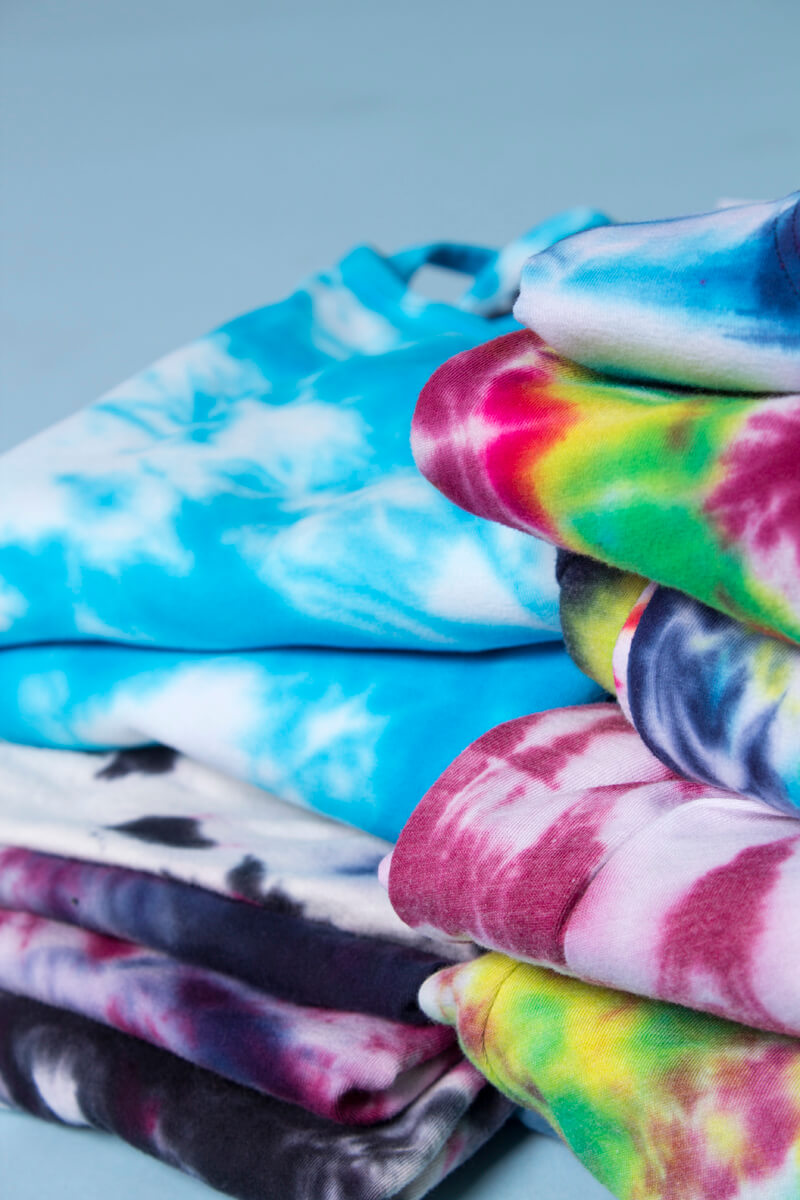 And, at your request, the stick wrap results from Ryan, pretty sweet!